Elon Musk Net Worth: His Fortune Skyrockets to $20B at Age 47
Tesla's growth fuels Musk's fortune.
Jerry Lampen/Epa/REX / Shutterstock.com
Entrepreneur and multibillionaire Elon Musk is seen by many as the CEO on the forefront of building a more sustainable, environmentally friendly future through his company Tesla, and he'll be celebrating his 47th birthday on June 28. To some, Musk is an ambitious visionary making efforts to revolutionize multiple industries. To others, he's a CEO with a dangerous lack of grounding and zero profits to show for his efforts.
However you feel about Musk, his story is a fascinating one. Read on to see how Musk built his enormous fortune.
1/10
ANDREA DELBO / Shutterstock.com
Elon Musk's Net Worth Is $20.7 Billion
Born in South Africa, Elon Musk immigrated to Canada when he was 17. He later transferred to The Wharton School at the University of Pennsylvania. Musk earned his first millions with the sale of his company, Zip2, in 1999 to Compaq for $307 million. He cemented his wealth when he sold his second company — which later became PayPal — to eBay for $1.5 billion in 2002.
Today, Musk is the CEO and chairman of Tesla — a luxury electric car company that also sells lithium-ion batteries and home solar systems. Additionally, he is the founder and CEO of Space Exploration Technologies — better known as SpaceX — which designs, manufactures and launches spacecraft and rockets. Musk is one of the CEOs who is changing how we all live.
Elon Musk's net worth is $20.7 billion as of June 22, 2018, according to Forbes, but that figure is constantly in flux, as much of it derives from his equity stakes in Tesla and SpaceX.
2/10
Hadrian / Shutterstock.com
Musk's Stake in Tesla Is Worth Over $10 Billion
Much of Elon Musk's net worth is tied to stock in his companies. He owns about 22 percent of Tesla's total float — or outstanding shares — which was worth a little over $10 billion as of late May 2018. There are troubles Tesla needs to overcome if it wants to succeed. Due to the volatile nature of the stock market, however, that number can change rapidly if there's good or bad news about the company.
3/10
L Galbraith / Shutterstock.com
Musk's Stake in SpaceX Is Also Worth Billions
SpaceX stock isn't publicly available, but an FCC filing in November 2016 revealed a trust owned by Musk has a 53 percent stake in the company. SpaceX is one of the companies that is fueling the new space race.
A new funding round in April 2018 valued the company at $25 billion, which would put the value of Musk's shares at about $13 billion. In raising another $500 million from investors, his stake probably shrank relative to the rest of the company, however.
What's more, as long as SpaceX remains private, much of that value remains largely hypothetical. That potentially explains why Forbes pegs his net worth at just $18.9 billion despite the combined value of his stakes in Tesla and SpaceX alone adding up to more than $20 billion.
4/10
©Charles Sykes/Invision/AP/REX/Shutterstock
He Has Been Married and Divorced Multiple Times
Elon Musk was married to Canadian author Justine Musk for eight years (2000-2008). Musk filed for divorce in 2008. The couple signed a postnuptial agreement.
That same year, he began dating British actress Talulah Riley. The couple married in 2010, then divorced in 2012. Musk and Riley remarried in 2013, but divorced again in 2016. Specific details of the divorce settlement weren't disclosed, but TMZ reported their prenuptial agreement afforded her a lump sum payment in exchange for waiving all spousal support. The settlement was slated for $16 million when Musk filed for divorce in 2014, but the couple reconciled. At the time, his net worth was $11.5 billion, so the amount might have increased.
Musk attended the 2018 Met Gala with the musician Grimes. He had previously dated the actress Amber Heard.
5/10
©Mark Lennihan/AP/REX/Shutterstock
Musk Is Father to Five Boys
Elon Musk is father to five boys: a set of twins and a set of triplets. The boys' mother is his first wife, Justine Musk. The couple had another son together, who died of sudden infant death syndrome at just 10 weeks old in 2002.
Musk took his sons out of their Los Angeles school in 2014 and started his own. Called Ad Astra (which means "reach for the stars"), the ultra-exclusive school was housed in a mansion purchased by the Tesla founder. Now it's on the SpaceX campus.
He Likes Investing in Real Estate
Shopping for mansions appears to be a favorite pastime of Musk's. He has spent $72 million on five estates in the Bel Air section of Los Angeles, Time reported. His latest is a brand-new mansion purchased for $24.3 million in October 2016.
Be Like Musk: 8 Insider Tips to Get Rich in Real Estate
7/10
Sarunyu L. / Shutterstock.com
He Regularly Makes Cameos in Movies ...
Elon Musk famously served as the inspiration for Robert Downey Jr.'s take on Tony Stark. Art merged with reality in 2010 when the billionaire businessman made a cameo in the second installment of the billion-dollar movie franchise.
Anything but the average tech genius, Musk has appeared as himself in several movies over the years. Some of the films include "Why Him?" "Transcendence" and "Machete Kills."
Musk has also lent his voice to several documentaries. On a mission to reduce global warming, he appeared in Leonardo DiCaprio's "Before the Flood" — a documentary on climate change. You might have also seen in him "The Science of Interstellar" and "Pump."
8/10
©Moviestore/REX/Shutterstock
9/10
©MORGAN SETTE/EPA-EFE/REX/Shutterstock
Musk Signed The Giving Pledge
A generous billionaire, Musk is using his wealth to give back. He signed Warren Buffett and Bill Gates' The Giving Pledge, vowing to commit at least half of his wealth to philanthropic causes.
Not surprisingly, the Musk Foundation focuses on the ideas of fellow forward-thinkers. Grants are made to support research for renewable energy and human space exploration, science and engineering education, and more.
10/10
©Billy Farrell/BFA/REX/Shutterstock
He's Inspired Other Billionaires to Give Back
One of Musk's largest donations was a gift of $1 million to help build the Nikola Science Center in New York honoring Nikola Tesla, the inventor and physicist who inspired the Tesla name. Musk also donated $10 million to the Future of Life Institute for a global research program designed to keep artificial intelligence beneficial to humanity.
Musk even inspires his fellow billionaires. During a 2014 TED Talk with Charlie Rose, Google co-founder Larry Page said he'd rather leave his fortune to Musk than a charity when he dies because of his penchant for challenging the status quo.
Click through to learn the cost to fund Elon Musk's genius ideas.
Joel Anderson contributed to the reporting for this article.
More on Business Peoples' Net Worths
About the Author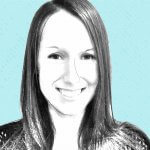 Laura is a writer with nearly 10 years of experience in marketing and personal finance. She is a Los Angeles-based writer specializing in personal finance, higher education, legal matters and marketing. She holds a Bachelor of Arts in Communications from the University of Pittsburgh and an MBA from Robert Morris University.