25 Fascinating Things About Mark Zuckerberg That Have (Almost) Nothing To Do With Facebook
The elusive billionaire has some quirky traits.
Paul Sakuma/AP / Shutterstock.com
Ironically, even though Facebook founder and CEO Mark Zuckerberg has come under fire for not protecting the privacy of the users of his social media network, he is a very private person. He doesn't like making public appearances or talking to the media, but through his occasional interviews and social media posts, it's possible to paint a picture of the elusive billionaire. These are some of the most fascinating facts about Zuckerberg.
1/25
Jeff Chiu/AP / Shutterstock.com
He Invented a Quirky Alarm Clock
Facebook isn't the only thing Zuckerberg has created. To help his wife, Priscilla Chan, sleep through the night without worrying about it being time to check on the kids, he engineered a "sleep box." The box emits a faint light between 6 a.m. and 7 a.m. to let her know it's an OK time to check on them without showing the actual time, which can cause her stress.
"So far this has worked better than I expected and she can now sleep through the night," he posted on Instagram. "As an engineer, building a device to help my partner sleep better is one of the best ways I can think of to express my love and gratitude."
2/25
Triton21 / Getty Images
He Was On His High School Fencing Team
Zuckerberg was the captain of the fencing team at his high school, Phillips Exeter Academy, The New Yorker reported. And according to a copy of his Harvard application, obtained by the university's 02138 Magazine, his love of fencing was a prominent part of his admissions essay: "Amidst a hectic week of work, fencing has always proven to be the perfect medium; for it is both social and sport, mental and athletic, and controlled yet sometimes undisciplined," he wrote.

Pictured: Fencing athlete
3/25
NicolasMcComber / Getty Images
He Turned Down Jobs at AOL and Microsoft
For his senior high school project, Zuckerberg created a software program called Synapse, which used artificial intelligence to learn users' music preferences — essentially an early version of Pandora. The program was written about on tech blogs, and both AOL and Microsoft wanted to buy it and recruit Zuckerberg to work for them, The New Yorker reported. He decided to go to college instead.
4/25
turtix / Shutterstock.com
He Loves 'The West Wing'
According to a profile in The New Yorker, "The West Wing" is one of Zuckerberg's favorite shows. When he and Chan went on a trip to Spain, they ended up getting sick and watched the first season of the show in bed. They then bought the rest of the seasons of the show, which aired on NBC from 1999 to 2006, in a Spanish department store and eventually watched all of the episodes. Ironically, the show's creator, Aaron Sorkin, went on to write the screenplay for the film "The Social Network," which depicted Zuckerberg in a less-than-flattering light.
5/25
LunaseeStudios / Shutterstock.com
But He Prefers Playing Board Games
According to a profile in The New Yorker, Zuckerberg and Chan prefer playing board games to watching television. Some of his go-to games are Ricochet Robots and Risk — and he apparently takes Risk very seriously.
"He's not playing you in a game of Risk. He's playing you in a game of games," former Facebook employee Dave Morin told the magazine. "The first game, he might amass all his armies on one property, and the next game he might spread them all over the place. He's trying to figure out the psychological way to beat you in all the games."
As of 2010, He Didn't Even Own a TV
In 2010, Zuckerberg posted on his Facebook that he was looking for a way to stream the World Cup online, stating that he did not own a TV.
7/25
Frederic Legrand - COMEO / Shutterstock.com
He's Red-Green Color-Blind
Zuckerberg's red-green color blindness is one of the reasons he chose blue as Facebook's dominant color.
"Blue is the richest color for me — I can see all of blue," he told The New Yorker. 
8/25
Sattalat phukkum / Shutterstock.com
He Hasn't Tweeted Since 2012
Zuckerberg apparently isn't a fan of social media networks he doesn't own. Although he's active on Facebook and Instagram, he has shared only a total of 19 tweets and hasn't tweeted since January 2012.
His Dog Is an Internet Celebrity
Zuckerberg's Hungarian sheepdog Beast has 2.6 million followers on Facebook. According to his Facebook page, Beast's personal interests include "herding things, cuddling, loving and eating."
Pictured: Hungarian sheepdog
10/25
Featureflash Photo Agency / Shutterstock.com
He's Friends With Vin Diesel
Not only are Zuckerberg and Vin Diesel friends, but Zuckerberg is a fan — and he can quote the actor's lines from "The Fast and the Furious" movies.
"I love him," Diesel told The New York Times. "He's such a great guy and he's a fan of my work. … It's at a point where if Mark and I are together and if I quote a line from a character I played and I do it slightly wrong, he'll correct me. It's embarrassing!" 
11/25
Isopix / Shutterstock.com
He's Shorter Than He Looks
Zuckerberg is reportedly only about 5 feet, 7 inches tall, but he tends to appear taller. As for his tricks to looking taller than he is, The New Yorker credited it to his good posture, while journalist Graham Starr has said that photos of him are staged in a particular way that gives him the appearance of more height.
12/25
Peter Barreras/Invision/AP / Shutterstock.com
He Met His Wife in a Very Unromantic Setting
Zuckerberg met Chan while they were both students at Harvard. They met during Zuckerberg's sophomore year while in line for a bathroom at a party, The New Yorker reported.
13/25
AP / Shutterstock.com
In a Quest for Privacy, He Bought All the Houses That Surround His
Zuckerberg values his privacy so much that he doesn't want anyone to be able to see into his home. He went to extreme measures to ensure this, buying all the houses surrounding his Palo Alto, California, property for a total of $44 million, The New Yorker reported.
14/25
AP / Shutterstock.com
His T-Shirt of Choice Costs $300
Zuckerberg's signature gray T-shirt might look basic, but it's actually designer and comes with a high sticker price. According to W Magazine, he orders custom T-shirts from designer Brunello Cucinelli, who sells the off-the-rack version of Zuckerberg's preferred style for $295.
15/25
IFCAR / Wikimedia Commons Public Domain
He's Not Into Fancy Cars
Even though he's a billionaire, you won't find Zuckerberg driving around in a Rolls-Royce. He prefers cars that are not ostentatious. He has been seen driving a black Acura TSX and also reportedly has owned a Volkswagen GTI.
Pictured: 2009 Black Acura TSX
16/25
Lisa Hornak/EPA / Shutterstock.com
He Got a College Degree 12 Years After Dropping Out of School
Zuckerberg famously dropped out of Harvard, and he never completed his college degree. However, in 2017, his former university gave him an honorary degree. He shared a photo of the occasion on Instagram and captioned it, "Mom, I always told you I'd come back and get my degree." 
17/25
Mark Schiefelbein/AP / Shutterstock.com
He Speaks Chinese
In 2014, Zuckerberg gave a 30-minute speech entirely in Chinese while visiting an audience at Beijing's Tsinghua University, CNN reported. He studied the language for years.
Pictured: Facebook CEO Mark Zuckerberg in Beijing
18/25
Etienne Laurent/EPA-EFE / Shutterstock.com
He's the Eighth-Richest Person in the World
With a net worth of $66.8 billion, Zuckerberg ranked No. 8 on Forbes' list of 2019 billionaires.
19/25
Andrew Gombert/EPA / Shutterstock.com
He Designed the Engagement Ring He Gave To His Wife
Zuckerberg proposed to Chan after nine years of dating with a ring he designed himself, Us Weekly reported. The nontraditional ring features a ruby as the central stone and is estimated to have cost $25,000.
20/25
Julie Jacobson/AP / Shutterstock.com
His Wedding Was a Surprise to the Guests in Attendance
Zuckerberg and Chan got married in the backyard of their Palo Alto, California, home in 2012 and invited guests under the ruse that it was a celebration of Chan's graduation from medical school. When guests arrived, they found out it was a wedding ceremony.
"Everybody was shocked," one guest told the Associated Press. 
21/25
AP / Shutterstock.com
He Was (Sort of) a Vegetarian
In 2011, Zuckerberg declared that he was going vegetarian but would still eat meat if he killed it himself. He reportedly has gone back to eating meat that someone else has killed, according to CNBC.
22/25
Everett Collection / Shutterstock.com
He Has an AI Assistant at His Home With Morgan Freeman's Voice
Zuckerberg created an AI assistant for his home named Jarvis that is capable of turning lights on and off, playing music, opening the front gate, making toast and teaching his children Mandarin. After asking his followers who should provide the voice for his robot assistant, many people commented that it should be Morgan Freeman — and Freeman agreed to be recorded for it, Fast Company reported.
23/25
AP / Shutterstock.com
He Holds 23 Patents
Zuckerberg holds 23 patents with the United States Patent and Trademark Office and has several more that are pending. His patented technologies and inventions include filtering content in a social networking service and tagging digital media.
24/25
Ben Margot/AP / Shutterstock.com
He Earns a $1 Salary
According to Facebook's SEC filings, Zuckerberg earned a base salary of $1 in 2018.
25/25
Stuart Ramson/AP / Shutterstock.com
He Plans To Give Away 99% of His Facebook Shares To Fund Charitable Missions
In an open letter to his daughter Max, written when she was born in 2015, Zuckerberg announced that he and Chan were starting the Chan Zuckerberg Initiative "to join people across the world to advance human potential and promote equality for all children in the next generation." The organization's initial areas of focus were "personalized learning, curing disease, connecting people and building strong communities."
To fund this mission, he stated that he and Chan would be giving away 99% of their Facebook shares over their lifetimes to support their charity's mission.
More on Money
About the Author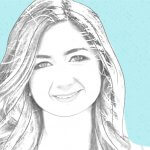 Gabrielle joined GOBankingRates in 2017 and brings with her a decade of experience in the journalism industry. Before joining the team, she was a staff writer-reporter for People Magazine and People.com. Her work has also appeared on E! Online, Us Weekly, Patch, Sweety High and Discover Los Angeles, and she has been featured on "Good Morning America" as a celebrity news expert.