How Rich Is Kylie Jenner After the End of 'Keeping Up With the Kardashians'?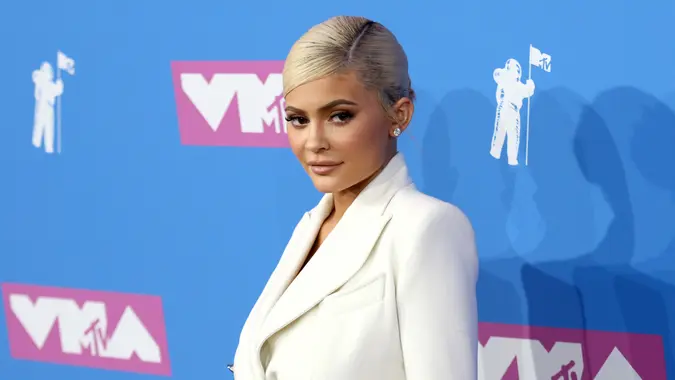 JStone / Shutterstock.com
Kylie Jenner was just 10 when the reality series "Keeping Up With the Kardashians" debuted in October 2007 on E! It followed the lives of Kylie, her parents, sister Kendall Jenner, and half-siblings Kourtney, Kim, Khloe and Rob Kardashian. Viewers saw her grow from a preteen to a businesswoman to a mother. Half-siblings Brody Jenner, a model and reality TV star, and musician/TV personality Brandon Jenner appeared occasionally.
Find Out: The Richest Celebrity From Every State
Learn More: 24 Celebrity Couples Worth Hundreds of Millions
The series ended its nearly 14-year-run in June, but that doesn't mean Kylie Jenner and her family are leaving our television screens. The Kardashian-Jenner family will produce and star in an upcoming reality series for Hulu.
Kylie, who turns 24 on Aug. 10, has plenty to keep her busy until the show debuts. Harnessing the power of "Keeping Up With the Kardashians" and her social media following — she has 249 million followers on Instagram — she created a popular cosmetics line. She also shares a 3-year-old daughter, Stormi Webster, with rapper Travis Scott.
Related: Elon Musk's Essential Tips for Aspiring Entrepreneurs
Net Worth
In March 2019, Forbes pegged Kylie Jenner's net worth at $1 billion and reported that at 21, she was the youngest-ever self-made billionaire after selling 51% of Kylie Cosmetics to beauty business Coty, Inc., for $600 million. But later, the magazine recalculated her net worth, contending the business and its income was smaller than the family said it was, and stripped her of her billionaire title.
Make Your Money Work Better for You
Despite selling the majority of Kylie Cosmetics, she still is the creative mastermind of product development and marketing.
Jenner's net worth is now estimated at $700 million by Celebrity Net Worth. 
Read: Zendaya and 6 More of the Richest High-Profile Celebrities Younger Than 30
Real Estate
One of Kylie Jenner's passions appears to be real estate. In 2015, at age 17, she bought her first home: a $2.6 million property consisting of a nearly 5,000-square-foot home in Calabasas, California. She flipped it in 2017 for $3.15 million.
By that time, she already owned her second home, a $6 million place in Hidden Hills, California. For good measure, she bought the place next door to use as her office. She paid $4.5 million for that one, and in 2017, she sold both properties for $12 million, according to House Beautiful.
Since then, her real estate purchases have included a $12-million, 13,200-square-foot Cape Cod-style home in Hidden Hills; a  $13.45 million mansion in Beverly Hills bought with Scott; a lot in a La Quinta, California, golf community; and a $36-million, 15,350-square-foot property in Holmby Hills, California, that House Beautiful described as a "resort compound."
Check Out: Oprah and 24 More Celebrities With Secret Business Empires
The Net Worth of the Rest of the Kardashian/Jenner Crew
So just where does Kylie Jenner stand in the family hierarchy in terms of net worth, per Celebrity Net Worth? Let's start with her parents.
Kris Jenner, $170 million
Caitlyn Jenner, $100 million
And her siblings:
Kim Kardashian, $1.4 billion
Kourtney Kardashian, $65 million
Khloe Kardashian: $50 million
Kendall Jenner: $45 million
Robert Kardashian Jr.: $10 million
Brody Jenner: $10 million
Brandon Jenner: $1 million
Make Your Money Work Better for You
If any of her older siblings need a loan, Kylie Jenner would be a good person to turn to.
More From GOBankingRates
Jami Farkas contributed to the reporting for this article.
Last updated: July 21, 2021