Zendaya and 6 More of the Richest High-Profile Celebrities Younger Than 30

5 min Read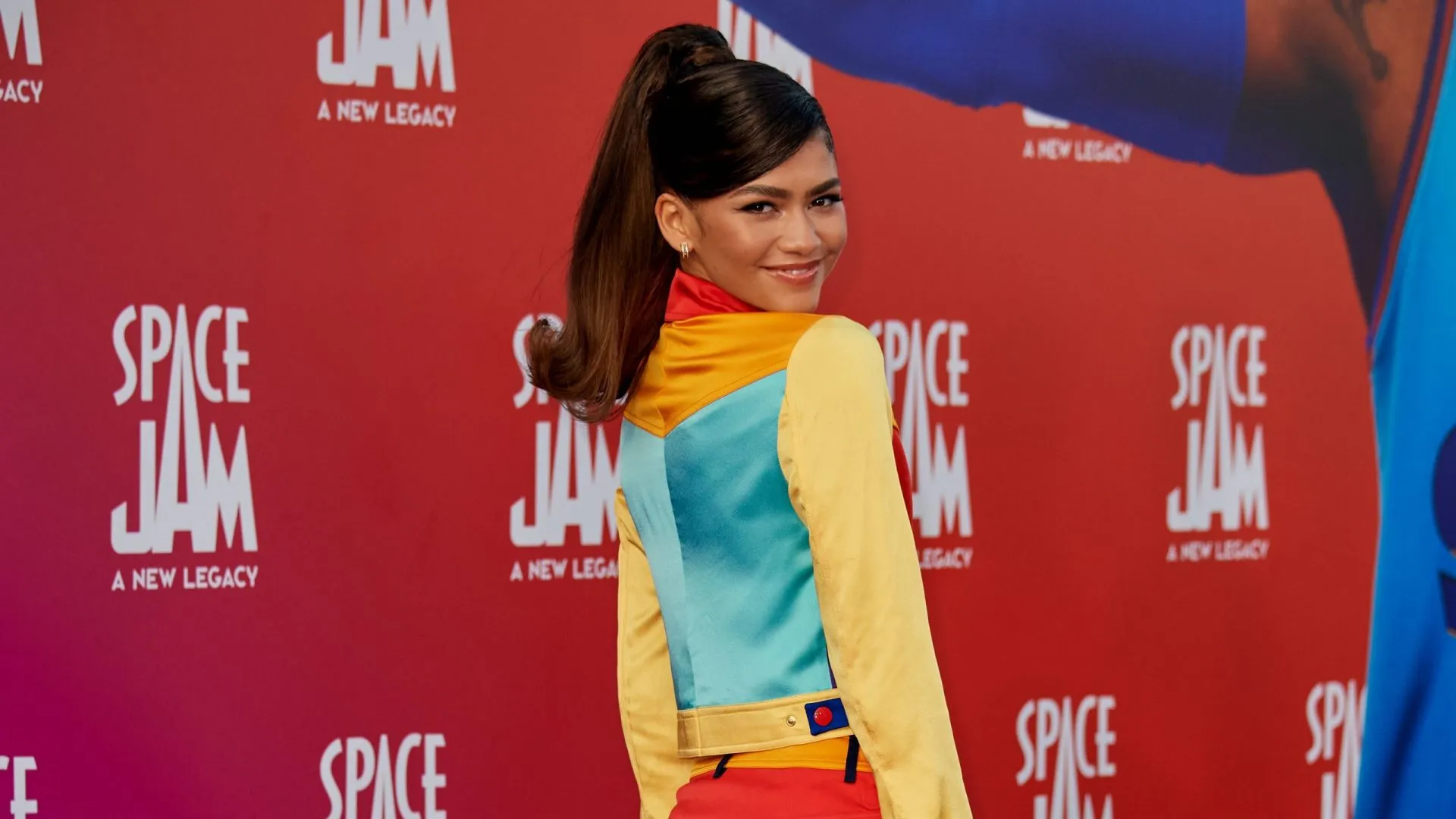 The long-awaited "Space Jam: A New Legacy" hit the big screen on July 16, 2021, a sequel to the 1996 fan favorite "Space Jam."
Find Out: The Richest Celebrity From Every State
See: The 28 Richest Actresses of All Time
In the original, which made $90 million at the domestic box office, Michael Jordan is the leader in the hybrid animated/live-action film. His mission is to help the Looney Tunes characters earn their freedom from the control of Mr. Swackhammer by winning a basketball game. In the new, $150 million version of the franchise, it's superstar LeBron James who teams with Bugs Bunny and others to escape evil.
Making her return to the cast of characters is Lola Bunny, voiced this time by Zendaya, who was just 2 months old when Kath Soucie spoke Lola's lines in the original November 15, 1996, release.
Read: Celebrities Who Are Not as Rich as You Think
It's not clear just how much of the $150 million budget was paid to Zendaya, but one thing is certain: The 24-year-old has transitioned from a child star in a Disney television show to a successful actress and singer as an adult. Read on to find out just how much Zendaya and other high-profile celebrities under 30 are worth, per Celebrity Net Worth.
Last updated: Oct. 25, 2021
Make Your Money Work Better for You
Kylie Jenner
Net worth: $700 million
Age: 24
Birthdate: Aug. 10, 1997
Kylie Jenner grew up before America's eyes as the youngest child in the blended Kardashian/Jenner family on "Keeping Up With the Kardashians." The show, which recently concluded its 13-year run, started when Kylie was 10. She parlayed the fame into a job as a correspondent for Seventeen magazine, a published book, a clothing line and finally, Kylie Cosmetics. In 2019, she sold a 51% stake in the company to beauty business Coty for $600 million.
Justin Bieber
Net worth: $285 million
Age: 27
Birthdate: March 1, 1994
From Canada, Justin Bieber was discovered thanks to homemade videos of his talent contest performance that he put on YouTube. In 2008, singer/producer Usher took Bieber under his wing, leading to a record contract, and the following year, the release of his single "One Time" set him on the path to stardom. In February 2020, his album, "Changes," became his seventh No. 1 album on the Billboard 200 chart. He surpassed Elvis Presley as the youngest solo artist to have seven albums in the top spot.
Take a Look: Jessica Simpson and 25 More Celebs Who Got Richer From Their Second Jobs
Ariana Grande
Net worth: $200 million
Age: 28
Birthdate: June 26, 1993
An actress and singer, Ariana Grande started on the road to stardom in both industries as a youngster. Singer Gloria Estefan discovered Ariana at age 8 as the child sang on a cruise ship, and in 2008, she was cast in the Broadway production of "13." She later appeared in the television show "Victorious," which led to the spinoff "Sam & Cat."  At the same time, she pursued her music career and has six No. 1 hits and 19 in the Top 10, according to Billboard. She has won two Grammy awards among 12 nominations.
Big Bucks: Celebrities Who Are Richer Than You Think
Make Your Money Work Better for You
Harry Styles
Net worth: $80 million
Age: 27
Birthdate: Feb. 1, 1994
Born in England, Harry Styles became part of the band One Direction after the judges on the U.K. television show "The X Factor" paired him with four other aspiring singers. The band produced five successful studio albums, and in 2017, Styles became a solo sensation with the release of his self-titled album and the single "Sign of the Times." That same year, he made his film debut in the war story "Dunkirk," playing an Allied soldier.
Check Out: 15 Highest-Grossing Actors of All Time
Kendall Jenner
Net worth: $45 million
Age: 25
Birthdate: Nov. 3, 1995
While her wealth is just a fraction of that of her younger sister, Kylie, Kendall Jenner is a multimillionaire herself. She is among the world's top-paid models, earning $22.5 million from June 2017-June 2018, according to Forbes. Her career has branched out. This spring, she launched the tequila brand 818, named after her Southern California area code, and her Kendall Jenner Teeth Whitening Pen is part of the offerings of oral-care company MOON.
Read More: 35 Reality Stars You Didn't Know Are Extremely Wealthy
Gigi Hadid
Net worth: $29 million
Age: 26
Birthdate: April 23, 1995
Gigi Hadid started her modeling career at age 2 in campaigns for Baby Guess, Guess Kids and eventually Guess. She put modeling aside to spend time as a typical teen in high school but reentered the fashion world after graduation. Since, she has been on the covers of magazines that include Vogue, Elle and Harper's Bazaar. Her younger siblings – sister Bella and brother Anwar – also are models. The sisters both took part in the Victoria's Secret Fashion Show.
Other Young Stars: 8 Rich Child Stars Who Stepped Away From Fame
Zendaya
Net worth: $15 million
Age: 25
Birthdate: Sept. 1, 1996
Born Zendaya Coleman, she grew up in Oakland, California, and spent time at the theater where he mother worked as a stage manager. She acted in local productions as a child and got her big break when she was cast in Disney Channel's "Shake It Up" at age 14 in 2010. She appeared in "Spider-Man: Homecoming" in 2017, and two years later, shook her Disney roots to star in the edgy "Euphoria" on HBO. In 2020, she won the Emmy for best lead actress in a drama – the youngest ever to win in that category.
More From GOBankingRates
About the Author