Think Like a Millionaire With These Tony Robbins Tips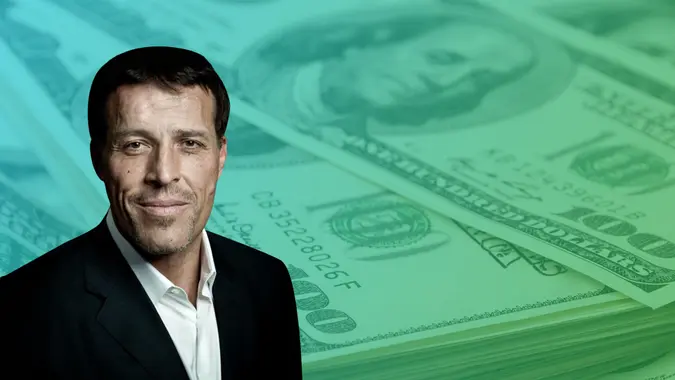 ©Tony Robbins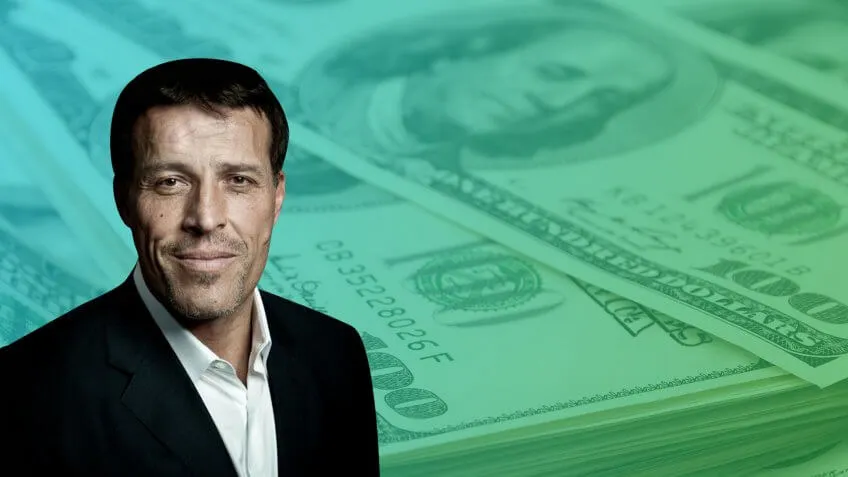 ©Tony Robbins
May 20 is National Be a Millionaire Day and a great time to start putting those financial goals into action. While your dream to become a millionaire might sound far-fetched, the truth is that your everyday choices play a significant part in your financial success — or failure. Just ask multimillionaire and New York Times best-selling authorTony Robbins.
Today, Robbins is a household name, but this money expert wasn't born wealthy. Growing up in a low-income family, Robbins achieved great riches by capitalizing on his boundless energy, determination and philanthropic nature. And over the years he's helped thousands of others do the same.
If you want to be successful, take a look at Robbins' top pieces of advice for how to change your mindset to improve your life and finances.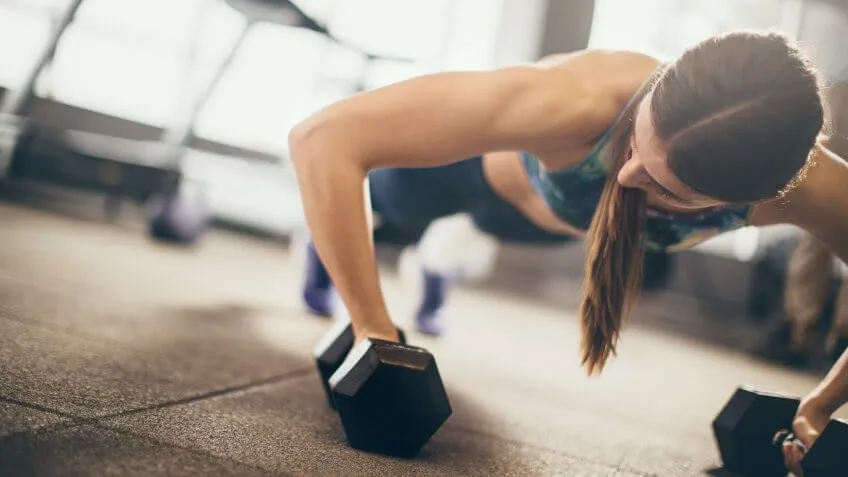 astarot / Shutterstock.com
Be Psychologically and Physically Strong
Many of the roadblocks people encounter could be due to their mindsets. However, just like physical strength, you can build psychological strength — and you should if you want to become a millionaire.
"Unshakability starts with your own psychology," Robbins told GOBankingRates in a recent interview before his latest book, "Unshakeable," went on sale. "I do things every day to make myself feel strong."
He went on to reveal that changing one's body is the best way to effect changes in the mind.
"I work out, I train, I keep feeding my mind. I never stop educating myself," he said.
Related: The First Thing Tony Robbins and Other Highly Successful People Do Every Morning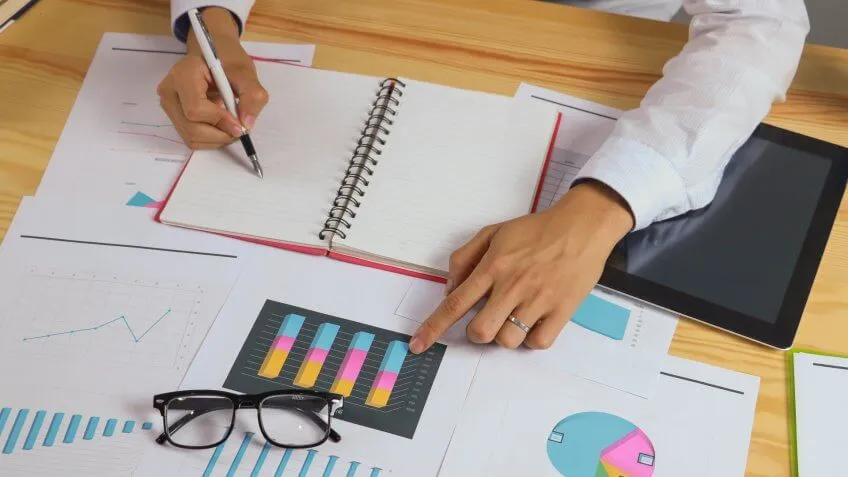 mansong suttakarn / Shutterstock.com
Seek Out the Facts
According to Robbins, education is the key to growing your wealth — especially when it comes to investing.
If the stock market goes down, you might be tempted to take your money and run. But if you study stock market trends, you'll learn that staying in the market is more profitable than pulling out. In "Unshakeable," Robbins lays out the facts that can prepare and protect you in a volatile financial world.
"This book is the cure to your fear," he said. "It will give you the certainty. It will show you how to be unshakeable — not by being positive but by understanding the facts that can separate you from all the fearful people."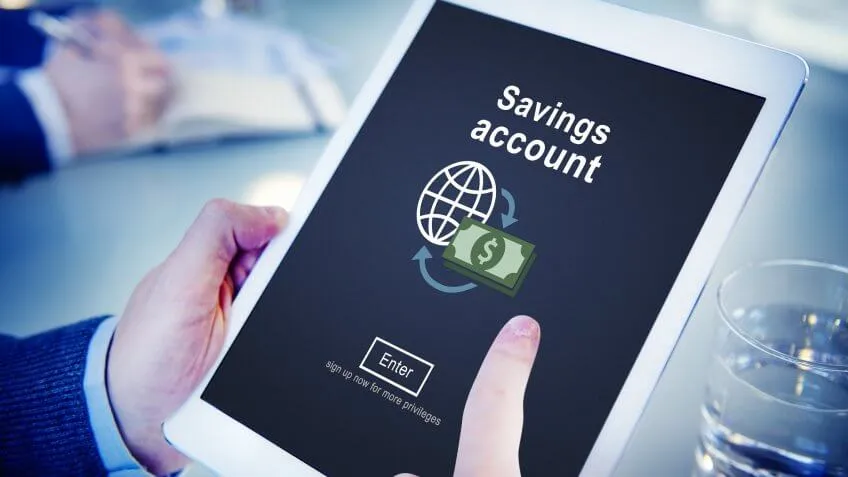 Rawpixel.com / Shutterstock.com
Trick Yourself Into Saving Automatically
Growing your savings is a very important part of living rich. In order to "trick yourself" into saving for tomorrow, Robbins said it's important to put money aside automatically.
"Every time you get a bonus, every time you get a salary increase, any time you get anything, the first money that comes out of that — the first 10 percent, first 5 percent — you want to automate so it goes into your account," he said.
Talk to your employer about putting a certain percentage of every raise into your retirement account. If it happens automatically without you thinking about it, the money will just start to accumulate, and hopefully grow, due to the power of compound interest.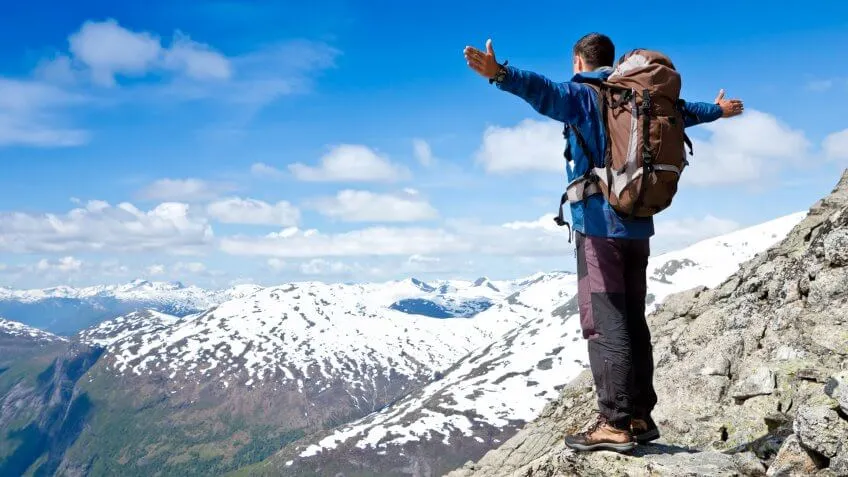 Olga Danylenko / Shutterstock.com
Have a Mission or a Vision
Whether you're experiencing a professional rut or just wondering what steps to take to improve your life, finding a focus is important. However, it's equally crucial to find the right focus for your life if you want to be a millionaire.
"When you think about what makes somebody a leader, it's vision and certainty," said Robbins. Once you find your vision or your mission in life, you'll get the energy and motivation you need to accomplish your goals.
"[Energy] comes from having a mission. It comes from something that you're being pulled by, not something you're pushing on," Robbins told well-known business expert Marie Forleo in a one-on-one interview. "If there's something that you're made for, then there's a level of energy that most people would never dream of…. We all have that, but most of us don't connect to it and unleash it."
Robbins said he lives in this mindset every day. In order to apply this to your own life, find something you're passionate about and strive to turn that passion into a career. The more excited you are about your goals in life, the more powerful you can be.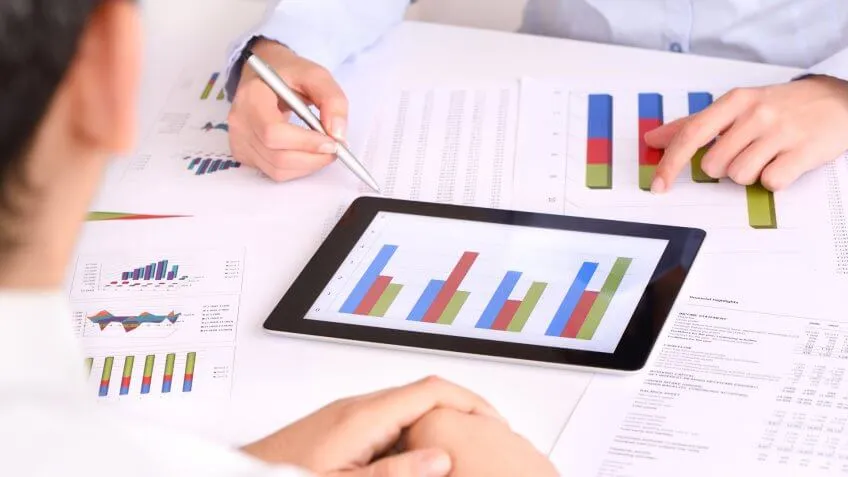 hocus-focus / iStock.com
Don't Assume Huge Risks Mean Huge Rewards
One of Robbins' best money tips is to become an investor. But it's important that you understand the risks as well as the rewards.
In an interview with Time Money, Robbins revealed his best piece of financial advice. "Don't think in terms of taking huge risks to get huge rewards," he said. "Think about the least amount of risk for the greatest reward, and be disciplined about that."
Before investing your hard-earned cash, assess the opportunity carefully and ensure you understand all the potential downsides. Savvy investors have plans in place to protect themselves. According to Robbins, that's what it really means to be unshakeable.
"How to become unshakeable, really, is how do you put a plan in place that will protect you in the worst of times and make you a fortune in the best of times?" said Robbins.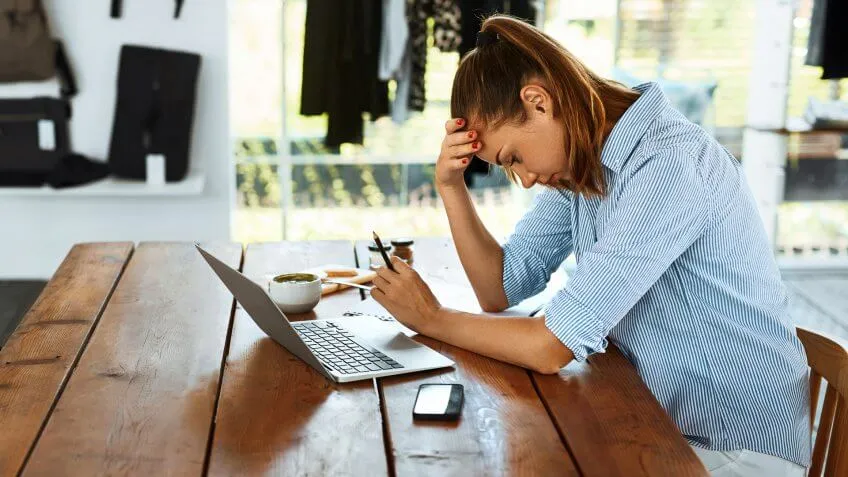 puhhha / Shutterstock.com
Don't Be Afraid to Fail
Although it's not uncommon to fear failure, Robbins tries to view this anxiety in a different light.
"Unfortunately, we're programmed to fear this thing called 'failure,' so we try everything we can to avoid it, which is pointless," he told Success magazine. "Failure is often necessary for real learning to occur."
This is a mindset that can absolutely be applied to both life and finance. No one is perfect when it comes to money, and sometimes making money mistakes allows you to learn and progress. The same is true when it comes to life and happiness. You're not going to have a perfect day every day, but life's failures can sometimes lead to its greatest successes.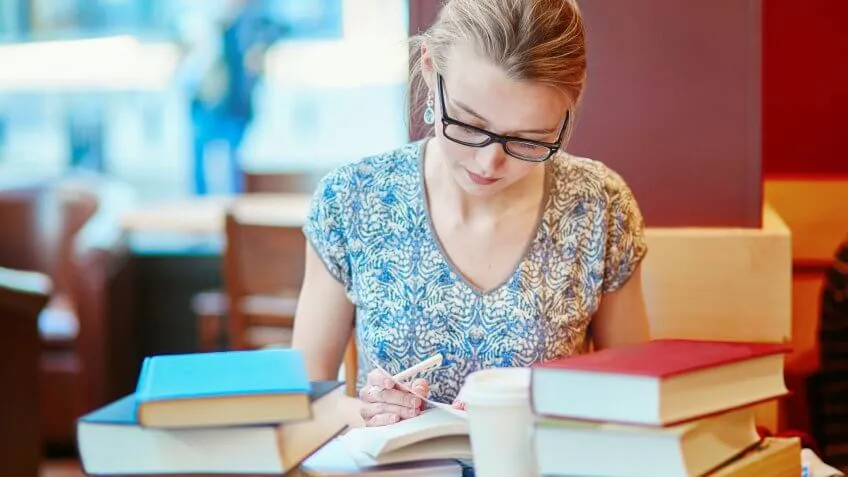 Ekaterina Pokrovsky / Shutterstock.com
Work Harder on Yourself Than Anything Else
Robbins told Bloomberg Business that the best piece of advice he ever got came from his mentor, Jim Rohn.
"Find a way to add more value than anybody else does, and you'll never have to worry about anything," Rohn told him. "Every day, work harder on yourself than anything else, because if you become more intelligent, more valuable, more skilled — you can add more value to other people."
The same lesson can be applied to life and finance. The more knowledgeable and savvy you are with your money, the more you can achieve, and the more people you can help.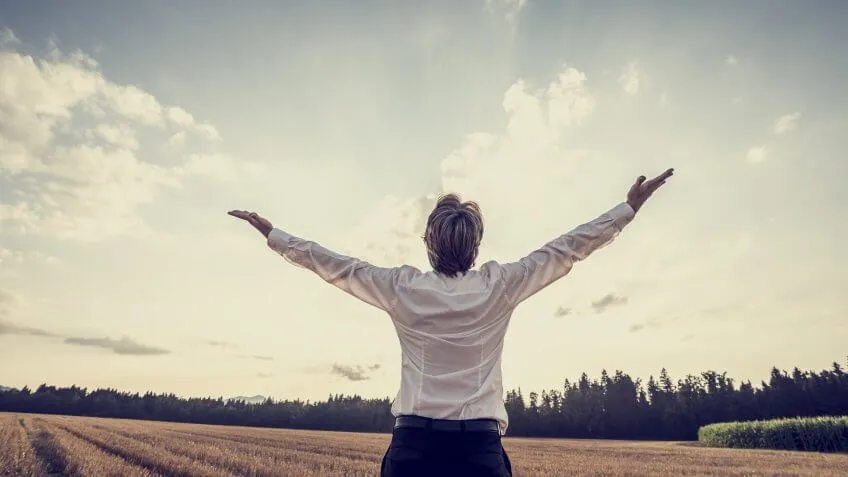 Gajus / Shutterstock.com
Stop Trading Time for Money
When striving to walk the path to financial freedom, many people make the mistake of trading time for money. According to Robbins, this trade rarely works out in your favor.
"If you work for a living, you're trading your time for money," he wrote in an article for Entrepreneur magazine. "Frankly, it's just about the worst trade you'll ever make in life: you can always get more money, but you can't get more time. In the end, it doesn't matter how much money you earn. If you don't set aside some, you could lose it all … This is the first and most important step in putting yourself on the road to financial freedom."
You probably can't quit your job today, but you can start saving to achieve your long-term goals. If there is a business you want to start or an opportunity you'd like to pursue, start saving now. The more money you put away, the faster you can focus on the things you want to spend your time doing.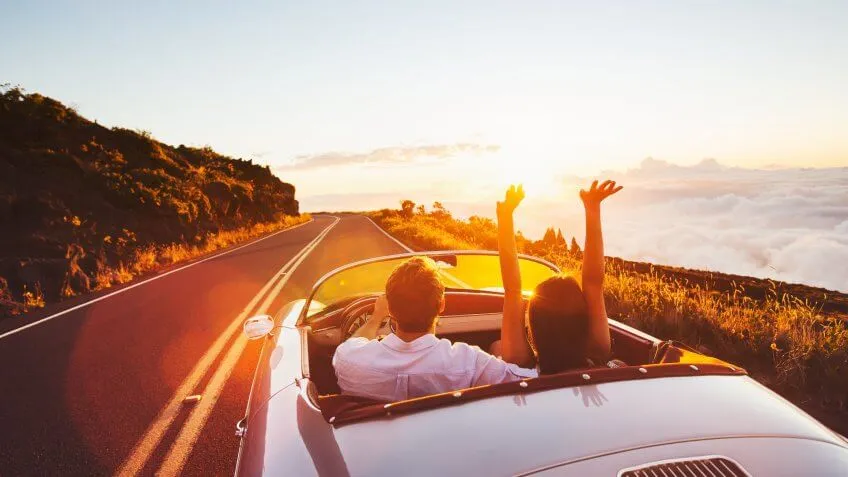 EpicStockMedia / Shutterstock.com
Remember That Progress Equals Happiness
Most of us have days when we feel stuck in life. However, if you're experiencing long periods of dissatisfaction in your career or personal life, it might be a sign that you should try something new.
"What makes us feel alive is growing, and when we grow, we have something to give," Robbins told The New York Times.
If you want to be happy, but you're having a tough time in life due to personal or financial issues, it's important to take whatever steps you can — even if they're small ones — to progress and grow. Make a tiny change. Save a little bit of money. Put your first dollar into investments. Use any windfall or extra money to do something nice for somebody else. And if you feel stuck and unhappy, remember what Robbins says: "Progress equals happiness."
Up Next: 7 Things Tony Robbins Says You Should Do With Your Money
Sydney Champion contributed to the reporting for this article.