13 Successful Libra Millionaires Like Will Smith and Serena Williams
Although some regard astrology as superstitious gibberish, others passionately believe that it provides a deeper understanding of human nature and the way fate unfolds. Libras (born Sept. 23 to Oct. 22), for instance, are said to be focused on others and how they relate to them. These sociable, creative and ambitious personalities crave harmony and balance, and they often ending up in diplomatic or entertainment careers.
Here are 13 famous Libra millionaires and their net worths, according to CelebrityNetWorth. Click through to see how their Libra traits contributed to their success.
1. Smith Family Net Worth: $394 Million
Famed actor and producer Will Smith first gained recognition as a rapper alongside friend DJ Jazzy Jeff. He earned the first-ever Grammy for the newly-created rap category in 1988. In 1990, Smith began his acting career with "The Fresh Prince of Bel-Air," and has gone on to prove himself as a successful comedic and dramatic actor. He has been nominated numerous times for Oscars and Golden Globes, and has won numerous awards elsewhere. Will Smith has an estimated net worth of $260 million.
Will Smith married Jada Pinkett Smith in 1997. The actress has an estimated net worth of $20 million. She has appeared in films like "The Nutty Professor," "Ali" and "The Matrix Reloaded," and produced and directed other works.
The famous Smith kids, Willow and Jaden, have already established successful careers in entertainment. Both kids have acted with their father in movies like "I Am Legend" and "The Pursuit of Happyness." Willow has an estimated net worth of $4 million, and Jaden has an estimated net worth of $8 million. The lesser-known son Trey Smith has a net worth of $2 million. Combined, the family has a net worth estimated at $394 million.
2. Olivia Newton-John
Birthday: Sept. 26, 1948
Net worth: $40 million
Olivia Newton-John is best known for her leading role as Sandy in the classic musical film "Grease." She started out as a singer in England in the 1960s before gaining traction in the U.S. in the 1970s with the release of her third album and a Grammy for record of the year in 1974.
In 1992, Newton-John was diagnosed with breast cancer and underwent chemotherapy and a partial mastectomy. This determined Libra overcame breast cancer and used her optimistic song "Stronger than Before" to raise money for cancer research.
3. Serena Williams
Birthday: Sept. 26, 1981
Net worth: $140 million
In typical Libra fashion, professional tennis player Serena Williams is an expert at getting things done and playing fair. In 2015 she celebrated 20 years as a professional athlete, and she shows no signs of slowing down. The famous tennis star has 20 Grand Slam titles under her belt and was ranked No. 1 by the Women's Tennis Association in 2015.
Serena is very close with her sister Venus, who is also a world-renowned tennis star, and both sisters have been ambitious and successful on and off the court. Serena founded the Serena Williams Foundation to provide educational opportunities to underprivileged youth in Africa, and the Williams sisters became the first African-American women to own part of an NFL team when they purchased shares of the Miami Dolphins in 2009.
4. Kevin Durant
Birthday: Sept. 29, 1988
Net worth: $80 million
Kevin Durant is another Libra who found professional and financial success as an athlete. The high-profile basketball star plays for the NBA's Oklahoma City Thunder.
Durant played college basketball for the University of Texas, where he averaged 25.8 points per game, according to NBA.com. He demonstrated the strategic side of his Libra personality when he declared himself eligible for the NBA draft after only one year of college ball.
5. Gwen Stefani
Birthday: Oct. 3, 1969
Net worth: $100 million
Gwen Stefani stepped into the spotlight as the lead singer of No Doubt with the band's debut album "Tragic Kingdom" in 1995 and launched a successful solo career in 2001 before reuniting with the band years later. Stefani has starred as a judge on "The Voice," and she also has her own clothing line, L.A.M.B.
Stefani made headlines in 2015 when she announced her divorce from long-time husband Gavin Rossdale. Embodying the peaceful Libra personality, Stefani found balance in her very challenging situation. She told Entertainment Tonight, "I feel like the number one thing is living in the moment, because if you can just do that and sit there and be grateful, for even the bad things or the good things, then you'll have peace."
6. Neil deGrasse Tyson
Birthday: Oct. 5, 1958
Net worth: $1 million
Libra Neil deGrasse Tyson is one of America's most famous scientists. The astrophysicist studied at Harvard University, earned a doctorate from Columbia University and has written several books. He used his intelligence and Libra social skills to serve as an adviser to former President George W. Bush in 2001.
Tyson recently hosted the TV series "COSMOS: A Space-Time Odyssey," and he remains a sought-after science expert with more than 4.2 million followers on Twitter.
7. Simon Cowell
Birthday: Oct. 7, 1959
Net worth: $550 million
Simon Cowell, a record producer and TV personality, is a prime example of an ambitious and confident Libra. Cowell rose to fame as a judge on the British TV show "Pop Idol" and the American version, "American Idol," and became known for his scathing criticisms that pushed many contestants to tears.
After the success of "American Idol," Cowell helped import another British talent series, "The X Factor," to America. In 2004, he was named one of the top entertainers of the year by Entertainment Weekly, and in 2007 he landed the No. 3 slot on the Forbes TV Faces List. Although Cowell hasn't been in the spotlight recently, he's likely strategizing behind the scenes to make his next big move.
8. Nick Cannon
Birthday: Oct. 8, 1980
Net worth: $50 million
Nick Cannon is a jack of all trades, working in nearly all areas of the entertainment industry as an actor, director, producer, comedian, musician and host of "America's Got Talent." His career took off on Nickelodeon's sketch comedy series "All That," and at the age of 17, he became the youngest staff writer in television history. He starred in "The Nick Cannon Show" and has appeared in feature films such as "Drumline," "Roll Bounce" and "Bobby." Like many Libras, he loves collaborating with others — he worked with various musical artists before he released his own album in 2003. 
Though they announced their separation in 2014 after nearly seven years of marriage, Cannon and wife Mariah Carey are still in the process of finalizing their divorce. It's no wonder the proceedings have taken so long — the couple's net worth is said to be around $570 million.
9. Bruno Mars
Birthday: Oct. 8, 1985
Net worth: $90 million
Bruno Mars, born Peter Gene Hernandez, is a famous singer-songwriter known for wildly popular songs like "Uptown Funk," "Marry You," "Locked Out of Heaven" and "The Lazy Song."
As a sociable Libra, Mars first found success collaborating and harmonizing with other famous musicians, writing songs like Flo Rida's "Right Round" before releasing his own debut studio album in 2010. Mars won a 2014 Grammy for best pop vocal album, and with an ambitious and creative Libra personality, he's likely to continue to enjoy a successful career. In fact, Entertainment Weekly reported that he's already been asked to perform at the Super Bowl 50 halftime show in 2016.
10. Brett Favre
Birthday: Oct. 10, 1969
Net worth: $100 million
Brett Favre is a former NFL quarterback who retired as the all-time leader in passing yards and touchdowns, thanks in part to his determined Libra nature. Favre played with the Green Bay Packers for 16 seasons, going to two Super Bowls and winning one. He left the Packers in 2008 and briefly played with the New York Jets and the Minnesota Vikings before his retirement at the end of the 2010 season.
This ambitious Libra has also had many endorsement opportunities and has been the spokesman for big brands such as Nike and MasterCard.
11. Usher
Birthday: Oct. 14, 1978
Net worth: $180 million
Usher showed signs of creativity at a young age, releasing his first album at the age of 15 after he performed on the talent show "Star Search." His albums and singles have repeatedly reached No. 1 on the charts, and his creativity and determination have been celebrated with numerous Grammys and other awards.
Outside of the music industry, this charismatic Libra has acted in movies and TV shows, including starring as a judge on the popular singing competition show "The Voice" with fellow famous Libra Gwen Stefani.
12. Snoop Dogg
Birthday: Oct. 20, 1971 
Net worth: $135 million
West Coast rapper, actor and reality TV star Snoop Dogg, born Calvin Broadus, is a characteristically creative Libra with a wide array of talents. Snoop Dogg has garnered fame for his chart-topping albums "Doggystyle," "Tha Doggfather," "Reincarnation" and more. His career as an entertainer and his numerous brushes with the law have kept him in the spotlight. It seems this Libra, like many others, enjoys partying and hates feeling restricted.
Snoop Dogg recently launched a new venture called "Merry Jane." The startup website — called a "pot-flavored lifestyle media platform" by TechCrunch — isn't much yet but plans to offer a variety of content, including videos and educational information, beginning next month when the beta site goes live.
13. Kim Kardashian
Birthday: Oct. 21, 1980
Net worth: $85 million
Kim Kardashian rose to fame thanks to a scandalous sex tape, but this ambitious Libra used her notoriety to launch a successful hit reality TV show and entertainment empire. The model, actress, entrepreneur and socialite known for her curvaceous figure is married to rapper Kanye West, and the two have one daughter and another child on the way. She also created her own app, "Kim Kardashian: Hollywood," which has raked in more than $200 million in revenue.
On top of her own projects, Kardashian is often in the headlines thanks to her famous sisters and parents. Her sister Kylie Jenner, for example, recently released her own app, which rose above Kardashian's app in the iTunes charts. Her father, Robert Kardashian, was a prominent attorney and a defense lawyer for O.J. Simpson, and her stepparent Caitlyn Jenner, formerly known as Bruce Jenner, recently made headlines for coming out as a trans woman.
About the Author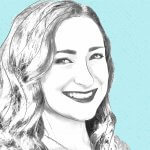 Autumn Rose is a Baltimore-based writer with experience as a reporter, ghostwriter, and copywriter businesses nationwide. She launched her career as a local newspaper reporter and since then her work has been published in national journals, regional magazines, local papers, and countless online media outlets and blogs.