Best Jobs for Every Zodiac Sign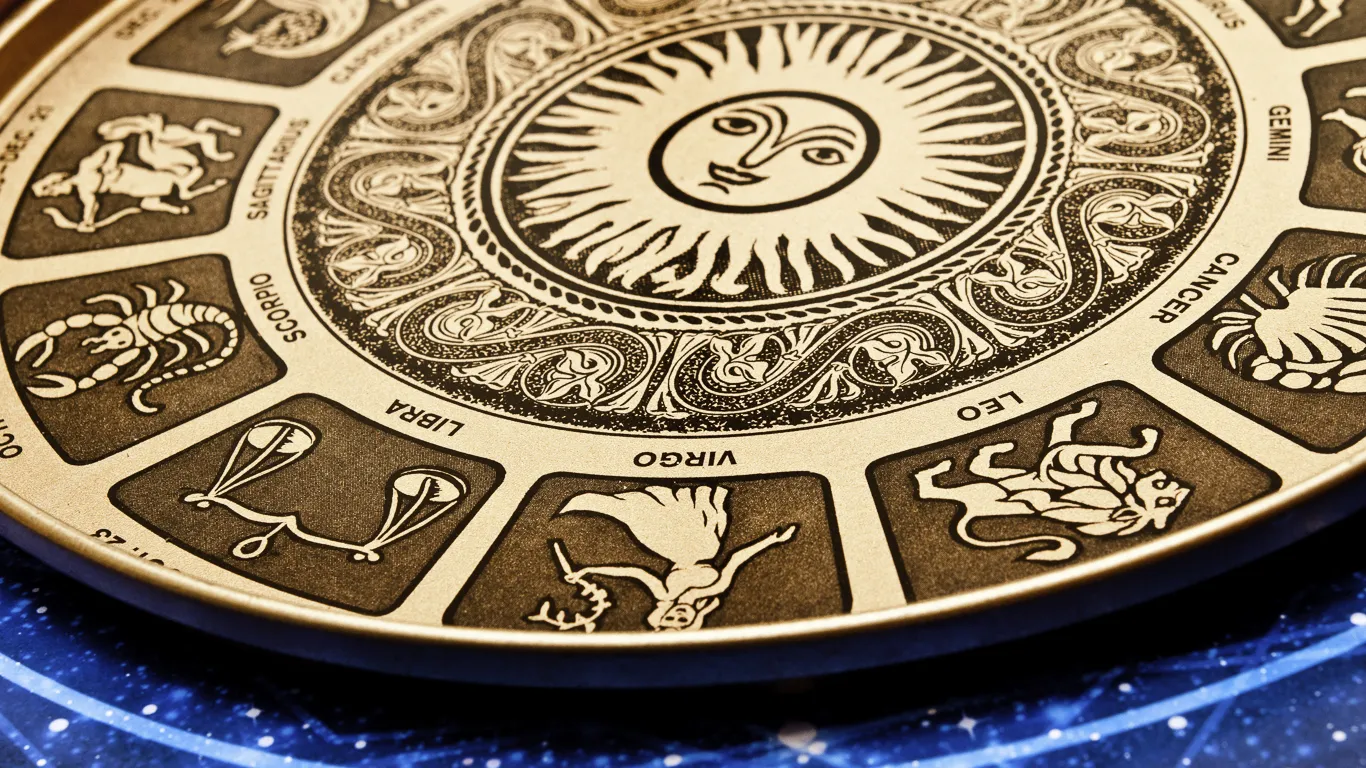 Choosing the right career can be a challenge. If you need help finding your path, consider seeking guidance from your zodiac sign. Long believed to shape your personality, your place in the stars might just help you identify your ideal job. It's time to stop moving from one dead-end gig to the next and find your destiny.
Donna Stellhorn, an astrologer and feng shui expert with more than 20 years of experience, shared the two best jobs for every zodiac sign. Read on to find out how the stars align for your career and how much money you can make.
Aries: Personal Trainer
If you were born between March 21 and April 19, you're an Aries. Defined as the action sign by Stellhorn — author of 12 books, including "Chinese Astrology: 2017 Year of the Fire Rooster" — she said this would make you a motivated personal trainer. Café Astrology touts your active, energetic and leading nature, which further supports your fit for the job.
The median annual salary for fitness trainers and instructors is $36,160. Education and certification requirements vary by employer, but you'll likely need to have a minimum of a high school diploma to find work.
Aries: Entrepreneur
As an Aries, you fear nothing and are always ready to take the lead and trailblaze a path to success, according to Tarot.com. Because Aries is the action sign, Stellhorn said you have what it takes to be a great entrepreneur.
There's no way to predict the average salary you'll earn as an entrepreneur because there are too many variables. The BLS predicts self-employment will rise in about half of all occupations through 2022, so you'll have to work hard and smart to outpace your competition.
Make Your Money Work Better for You
Taurus: Finance
You're a Taurus if you were born between April 20 and May 20. Described by Stellhorn as the money sign, she said you're a prime candidate for a job in finance. This makes perfect sense since you're often described as stable, prosperous and dependable, according to Café Astrology.
A career in finance can take on many different forms that largely impact your earnings. For example, a financial manager earns a median annual salary of $117,990. Another option is a personal financial advisor, which comes with a median salary of $89,160 per year.
Don't Miss: 10 Highest-Paying Bank Jobs
Taurus: Luxury Salesperson
If you're not interested in finance, Stellhorn said the money sign also makes you a natural fit for a job selling luxury goods — as long as you're earning a commission. Tarot.com highlighted your love for the finer things in life, along with your stubborn nature, which should make you a passionate salesperson who doesn't take no for an answer.
Retail sales workers earn a median hourly wage of $10.47. Do note, luxury goods fall into many different categories, so the pay varies. If you're earning a commission as Stellhorn suggested, you might make much more.
Gemini: Teacher
If your birthday falls between May 21 to June 20, you're a Gemini. Stellhorn described this as the communication sign, which she said makes being a teacher one of the best jobs for you. You're talkative, social and quick to respond to new situations, according to Café Astrology, so this career path might already be on your radar.
Teaching jobs run the gamut from preschool to professor, so you'll have to decide which age group you want to work with. Preschool teachers earn a median annual salary of $28,570, rising to $72,740 for professors. However, teacher salaries vary greatly among states.
Gemini: Logistics
If teaching isn't your thing, Stellhorn proposed using the natural communication skills gifted by your zodiac sign for a career in logistics. This includes everything from driving the limo to owning the trucking company, she said. If you think about it, this makes perfect sense, since you're notably flexible and responsive, according to Café Astrology.
Taxi drivers and chauffeurs earn a median annual salary of $23,510. If you're willing to drive a big rig, you'll earn much more, as heavy and tractor-trailer truck drivers bring home a median pay of $40,260 per year.
Make Your Money Work Better for You
Cancer: Real Estate Agent
Birthdays that fall between June 21 to July 22 belong to Cancers. Regarded by Stellhorn as the feeling sign, she said this makes for natural talent as a real estate agent. Anything but a crab, you're gentle and contemplative, according to Café Astrology, making you a perfect fit to help clients buy and sell property.
The amount of money you'll earn as a real estate agent depends on many factors, including the average property value in your area and the real estate licenses you hold. The median annual salary for all real estate agents in the U.S. is $43,370.
Cancer: Home Health Care Aid
Since you were born into the feeling sign, Stellhorn said home health care aid is another career option to ponder. Your zodiac sign causes you to be inherently sensitive, nurturing and protective, according to Tarot.com, which makes people feel comfortable.
Home health aides earn a median salary of $21,920 per year. Generally speaking, no formal education is required for the job — making it one of the best jobs you can get without a degree. But you'll likely need at least a high school diploma. Specific training, licenses, certifications and registrations vary by state and employer.
Leo: Actor
If your zodiac sign is Leo, your birthday falls between July 23 and Aug. 22. Characterized by Stellhorn as the leadership sign, she said you were born to be on stage and in front of people. Tarot.com backed this up by describing Leos as naturally dramatic and prone to attention-seeking behaviors.
Actors earn a median hourly rate of $18.80, but you're anything but average. If — when — you make it big, you could build a multimillion-dollar fortune on television, film or even Broadway.
Leo: Filmmaker
Your zodiac sign positions you as a leader, but not all Leos want to take center stage. As a natural creative, Stellhorn said you're also primed for work as a filmmaker. Café Astrology described the Leo personality as magnanimous, authoritative and open, which lay the foundation for an artistic career behind the scenes.
Producers and directors earn a median salary of $68,440 per year. Leos like you reach for the stars, so put your all into each film and you might end up an Oscar winner with a massive fortune.
Make Your Money Work Better for You
Virgo: Personal Organizer
If your birthday falls between Aug. 23 and Sept. 22, you're a Virgo. Stellhorn said personal organizer is one of the best jobs for you because you were born under the analytical sign. Described as intelligent, critical and helpful by Café Astrology, these traits can help you get even the messiest clients neat and organized.
PayScale cited the median earnings of a professional organizer at $25.55 per hour. This is a great way to use your natural skills to make a positive impact on others.
Virgo: Nursing
The analytical sign also makes Virgos great nurses, Stellhorn advised. One of your best traits is reliability, according to Tarot.com, and that innate perfectionism is perfect when patients' health is at stake.
Nurses earn a median annual salary of $67,490. To become a registered nurse, you'll need to get licensed and earn a diploma, associate's degree or bachelor's degree. The field also offers a wealth of opportunity for advancement, including nurse anesthetist, nurse midwife and nurse practitioner, if you're willing to go back to school and earn a master's degree.
Libra: Counselor
Libras are those born from Sept. 23 to Oct. 21. Known as the balanced sign, Stellhorn said Libras make great counselors. If this is your zodiac sign, this probably makes sense to you, as Tarot.com highlighted your strong sense of knowing what's right and wrong and ability to see both sides of every situation.
Counselor pay varies by many factors, including the type of service provided and employer. School and career counselors earn a median annual salary of $53,660, while mental health counselors and marriage and family therapists are paid a median annual wage of $43,190.
Libra: Attorney
The balanced sign also produces fair-minded attorneys, Stellhorn said. Described as just, refined, kind, fair and diplomatic by Café Astrology, it's no wonder Libras excel at the law.
To become a lawyer, you'll need to earn an undergraduate degree, graduate from law school and pass your state's bar examination. This will take about seven years to accomplish, but when you do, expect to earn a median salary of $115,820. If you want to earn a bigger paycheck, note that some industries pay more than others, with finance and insurance at the top of the scale and state government — excluding hospitals — at the bottom.
Make Your Money Work Better for You
Scorpio: Private Detective
If you were born between Oct. 22 and Nov. 21, you're a Scorpio. Defined by Stellhorn as the investigative sign, she said this makes you a natural fit for work as a private detective. Considering Café Astrology described Scorpios as perceptive, resourceful, probing, focused and determined, it's no wonder this might be one of the best jobs for you.
Private detectives earn a median salary of $45,610 per year. You'll likely need several years of experience in law enforcement or the military to get hired. In addition to a high school diploma, many states will require you to obtain a license.
Scorpio: Police Officer
Police work is one of the other best jobs for those born under the investigative sign, Stellhorn said. Tarot.com described Scorpios as intense, passionate and having an incredible ability to keep secrets — all features that make you a natural to excel in law enforcement.
The median annual salary of police and sheriff patrol officers is $58,320. Job requirements vary from a high school diploma to bachelor's degree, and you'll also need to graduate from your local division's police academy. You must be a U.S. citizen to hold the job, and you'll have to pass a rigorous background check.
Sagittarius: Minister
Sagittarians were born between Nov. 22 and Dec. 21. Stellhorn said this is the spiritual sign, so people born under it make for inspiring ministers. Described as optimistic, enthusiastic, honest and outspoken by Café Astrology, you could have a positive influence on many lives by stepping into the ministry.
In addition to leading worship sessions, you'll meet with members one-on-one to offer guidance and clarity. Clergy earn a median annual salary of $44,250. Beyond working for traditional religious organizations, you might find work at a hospital, nonprofit or government entity.
Sagittarius: Judge
Working as a judge is another of the best jobs for the spiritual sign. Since Café Astrology characterized those born Sagittarius as honest, outspoken and independent, this revelation is hardly a surprise. If your zodiac sign is Sagittarius, you may have long felt drawn toward this career path — and now you know why.
Administrative law judges, adjudicators and hearing officers earn a median annual salary of $90,600. Excluding education and hospital positions, state government jobs pay a median annual rate of $123,660, falling to $80,330 for local government roles.
Make Your Money Work Better for You
Capricorn: Management
Your zodiac sign is Capricorn if your birthday falls between Dec. 22 and Jan. 19. Noted by Stellhorn as the success sign, she said this primes you to excel in management at all levels. Defined by Tarot.com as extremely driven and hardworking, you were born to be the boss.
Nearly every organization needs managers to keep things running smoothly. The size of the paycheck you'll receive varies by industry. For example, advertising and promotions managers earn a median annual salary of $95,890, dropping to $48,690 for food service managers and rising all the way to $175,110 for top executives.
Capricorn: Reputation Management
Stellhorn cited reputation management as another of the best jobs for Capricorns, as it falls under the success sign. Described as resourceful, disciplined and wise by Café Astrology, this is exactly what clients want in someone they're trusting to keep their reputation squeaky clean. If this sounds like you, thank your lucky stars for making you such a grounded, quick-witted person.
Specific salary information for reputation management professionals isn't available, but the field shares many similarities with public relations. The median annual salary for public relations managers is $104,140.
Aquarius: Humanitarian
If your birthday is between Jan. 20 and Feb. 18, you're an Aquarius. Referred to as the innovative sign by Stellhorn, she said this makes you ideal for humanitarian work. Café Astrology described your zodiac sign as intellectual, idealistic, opinionated and friendly — all characteristics that would allow you to make a real impact at a nonprofit.
The size of your paycheck at a nonprofit will depend on both the organization and the role you play in it. You might be pleasantly surprised to learn the average hourly wage at a nonprofit is $25.30, compared with $20.17 at a for-profit organization.
Aquarius: Inventor
Since Aquarius is the innovative sign, Stellhorn said a job working to bring technology inventions to reality is another great fit. Tarot.com applauded your stimulating presence and never-ending flow of great ideas, which are a must for someone working to create new products and services to improve the quality of life.
Specific salary data for inventors isn't available, but it often takes an entire team to bring great ideas to life. If you don't have a specific product idea of your own, one job you might consider is industrial designer, which has a median annual salary of $67,130.
Make Your Money Work Better for You
Pisces: Caregiver
Pisces — those born from Feb. 19 to March 20 — fall under the psychic sign, according to Stellhorn. She said this brings a natural ability to work with hospice patients and in addiction services. This all makes sense, considering Café Astrology described you as tender, compassionate and perceptive.
Caregivers come in many different forms, so the line of work you choose will directly impact your paycheck. For example, the median annual salary of a healthcare social worker is $52,380, dropping to $39,980 for substance abuse and behavioral disorder counselors.
Pisces: Radio Personality or Theater Work
If you were born under the psychic sign, Stellhorn said a job in theater or radio will also suit you. Described as artistic, dreamy and perceptive by Café Astrology, you have an incredible ability to read an audience, which will allow you to captivate them and hold their attention.
The pay for jobs in theater and radio fluctuate greatly, according to factors such as your job title and audience size. The median pay for radio announcers is $30,960 per year and an hourly rate of $18.80 for actors.
Average salaries are according to May 2015 Bureau of Labor Statistics data unless otherwise noted.