How Rich is Brad Pitt?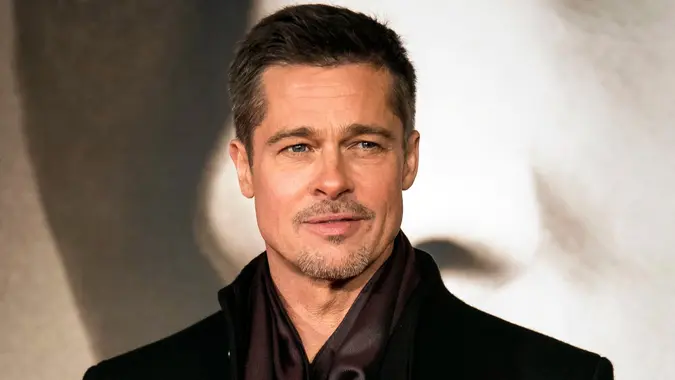 Invision/AP/REX/ / Shutterstock.com
Brad Pitt, 58, is an American actor, producer, and philanthropist. He is arguably one of the most famous people in the world, and his wealth reflects that. Pitt tends to make at least $20 million per picture and has an estimated net worth of $300 million, according to Celebrity Net Worth. His next film, "Bullet Train" — co-starring fellow big screen legend Sandra Bullock — will be released Aug. 5.
Take a Look Back: 2022 Year in Review
Find: 3 Easy Tips To Turn Your Credit Woes Into Wows
He has appeared in almost 90 films including:  "Legends of the Fall," "Interview with the Vampire," "Se7en," "12 Monkeys," "Fight Club," "Ocean's Eleven," "Troy," "Inglorious Basterds," "Moneyball," "The Curious Case of Benjamin Button"  and "Once Upon a Time… in Hollywood."
Pitt earned $4 million for "Se7en" and took home $17.5 million for "Fight Club." By the time he appeared in "Mr. & Mrs. Smith" he was earning $20 million or more per picture. However, he has been known to take a significant pay cut for passion projects such as "Once Upon a Time… in Hollywood" or for a percentage on the backend like he did for "Ocean's Eleven."
Make Your Money Work Better for You
He co-founded production company Plan B Entertainment with then-wife Jennifer Aniston in 2001. The production company has produced a number of well-regarded films, including "The Departed," "Moonlight" and "12 Years a Slave" — all of which earned the Academy Award for Best Picture.
Early Life and Career
William Bradley Pitt was born to William and Jane Etta in Shawnee, Oklahoma, on Dec. 18, 1963. The family soon moved to Springfield, Missouri, where Pitt attended Kickapoo High School. He later attended the University of Missouri, but dropped out a few credits shy of graduation — working on a degree in journalism and advertising — heading to Los Angeles to pursue his acting dreams.
He spent his early days in L.A. working jobs and taking acting classes. His first professional acting work was an uncredited role in 1987 Kevin Costner vehicle "No Way Out," and afterward, Pitt regularly appeared in minor roles on various TV shows and movies. His first star-making turn came with his portrayal of J.D. in 1991's "Thelma and Louise," for which he earned $6,000.
His next couple of films — "Johnny Suede" and "Cool World" — were not commercial hits. In 1992, "A River Runs Through It" added to his credibility as a serious actor, but it wasn't until he appeared in "Interview with the Vampire" in 1994 that he proved he was here to stay.
Make Your Money Work Better for You
See Our List: 100 Most Influential Money Experts
Personal Life
Pitt has a slew of famous exes — including Gwyneth Paltrow and Juliette Lewis — but has also been married twice. Pitt first married Jennifer Aniston in 2000, but would later divorce from her in 2005. He bought her out of the Plan B production company following their break up, per Celebrity Net Worth. 
After meeting Angelina Jolie on the set of "Mr. & Mrs. Smith" in 2005, Pitt began a romantic relationship with her. The two would later marry in 2014, but would also divorce five years later, in 2019 — even though they had officially separated three years prior. Pitt shares six children with Jolie.
Jolie and Pitt sold the photo rights regarding their three biological children to tabloids for a total of $22.6 million, according to Celebrity Net Worth.
Pitt is generous to many different charities and humanitarian causes including Doctors Without Borders, Make It Right Foundation and the ONE Campaign.
Real Estate Holdings and Investments
Pitt reportedly owns properties valued at more than $100 million. He owns a compound of neighboring properties in Los Feliz in Los Angeles. The first of the homes in this lot was purchased in 1994.
Make Your Money Work Better for You
He has been reported to own homes in New Orleans, the South of France and Majorca, Spain. He recently purchased a home in Carmel, California, for $40 million, per E! News.
More From GOBankingRates
Make Your Money Work Better for You