28 Most Expensive Celebrity Cars in the World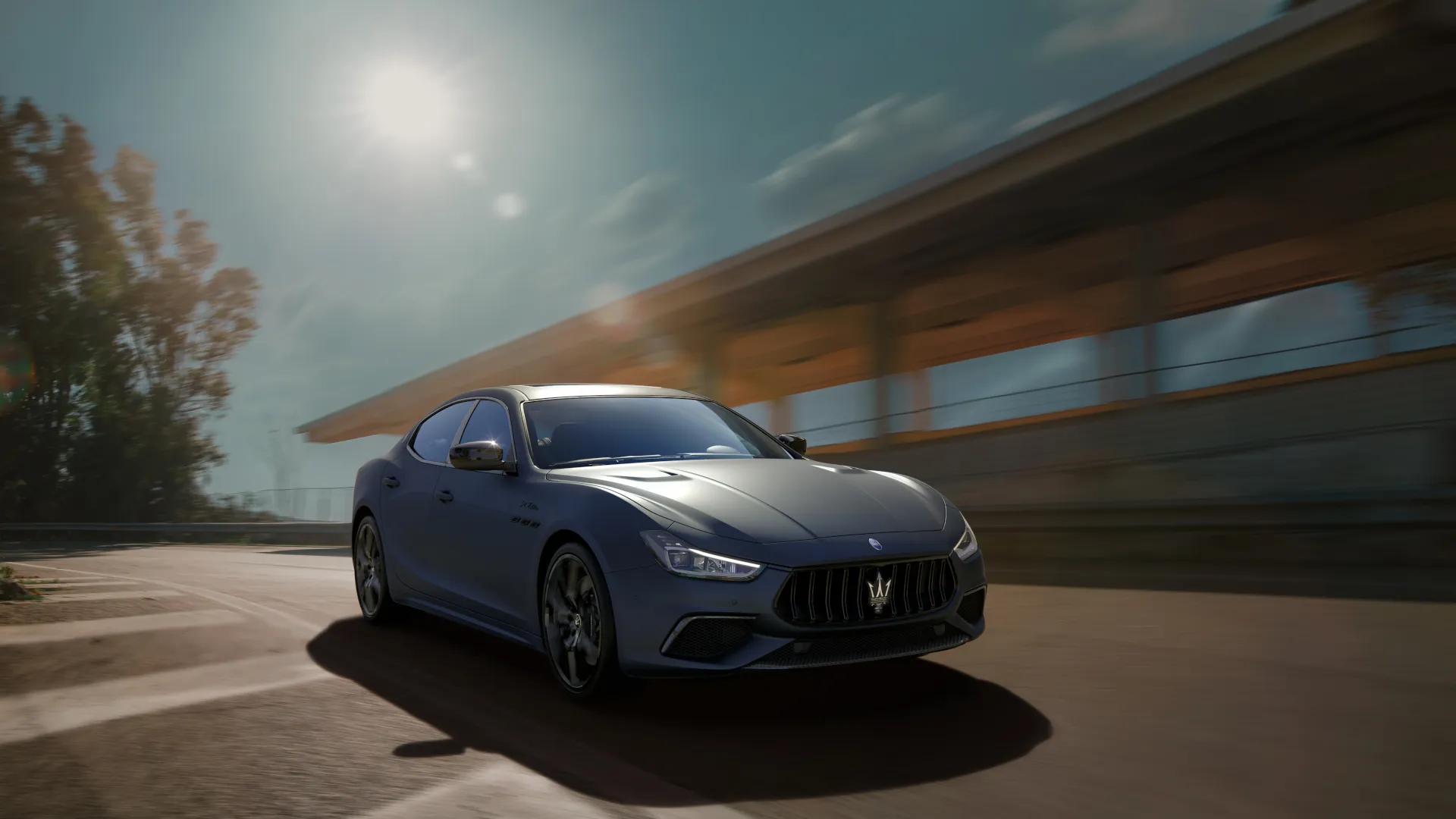 No matter how rich or famous you become, you're not a real celebrity until you plunk down six figures or more on a car that mere mortals can only dream of owning. The whole point of fame and fortune, of course, is that you can afford the toys that remind the world to envy you. 
You can tell a lot about celebs by the wheels they show off — and a lot of times, expensive cars are a lot like the stars who drive them. Some are vintage, some are classy, some are sexy, some are muscular, some are sleek and some are loud and obnoxious.
All, however, will turn heads in a way that your Subaru never could. Here's a look at the fastest, rarest and most expensive celebrity cars on Earth.
Maserati GranTurismo: $150,980
Who loves it? Britney Spears
In 2013, singer Britney Spears released a song in which she sings:
"You want a Maserati?/You better work"Poor punctuation aside, it seems the pop star has taken her own advice. Just two years after the song's release, she purchased a Maserati GranTurismo. The Italian supercar has an eight-cylinder 4.7-liter V-8 engine, sleek body and white paint job. Since buying the car, the performer has been photographed in a black one, too.
If Spears is taking cues from her song, the next line goes:
"You want a Lamborghini?/Sippin' martinis?"
Only time will tell if she plans to get a Lambo, too. In 2021, when she was still embroiled in her conservatorship drama, which gave her father control of her life and money, she revealed on Instagram that she was on vacation "driving the cheapest car known to mankind, but it's pretty fun." She didn't reveal the make and model, but it's certainly a step down from a Gran Turismo.
Make Your Money Work Better for You
Bentley GT Continental: $233,725
Who loves it? Paris Hilton
You can't get more 2008 than Paris Hilton driving around Hollywood in a pink Bentley. That is until you find out that she had the paint job done at West Coast Customs — you know, the guys featured on MTV's "Pimp My Ride." Now that is peak 2000s. You're really just missing Ashton Kutcher popping out of the trunk sporting a trucker hat.
The then-27-year-old heiress explained the outrageous paint job to People, saying, "I think when you're a little girl and you have the Barbie Corvette you're like, 'I wish I had a car like this one.' So I think (it's) just being a fan of Barbie for so long." Hilton either really loves the car or is more frugal than people give her credit for — according to AutoRevolution, she still has it after all these years and even used it as the backdrop for a photo shoot this past February.
Ferrari 458 Italia: $245,000
Who loves it? Manny Pacquiao
One of the greatest pound-for-pound boxers of all time, Manny Pacquiao is known for his car collection almost as much as for his pugilistic prowess. The jewel in his automotive crown came in the form of a Christmas gift to himself in 2011 — a Ferrari 458 Italia. The F-1 inspired mid-rear engine beast — Pacquiao's is midnight black all the way around — is super light and powerful enough to break the 200 mph barrier. According to Essentially Sports, Pac-Man's collection also includes a Porsche Cayenne Turbo and a Mercedes SL550.
Aston Martin V12 Vanquish: $292,000
Who loves it? Missy Elliott
What do James Bond and rapper Missy Elliott have in common? Well, they're both famous for getting their freak on, for one. But they also have the same taste in cars. Elliott owns an Aston Martin V12 Vanquish, the same vehicle driven by Pierce Brosnan's 007 in "Die Another Day."
The music producer seems to be on a mission to own the best luxury cars. In addition to the Aston Martin, Elliot has nabbed a purple Lamborghini Diablo, a Rolls-Royce Phantom, a Spyker C8 Spyder and 11 other impressive rides. According to CarHP, the Vanquish is still part of her enviable collection, which is now worth in excess of $7 million.
Make Your Money Work Better for You
Rolls Royce Wraith: $311,329
Who loves it?

Angela White also known as Blac Chyna
In 2016, then mom-to-be Blac Chyna treated herself to a Rolls Royce Wraith, which she didn't hesitate to show off on Snapchat. Tricked out with custom pink trim, the social media star, model and entrepreneur's brand new luxury grand touring machine — the most powerful car in the double-R lineup — is all flash on the inside…literally. The car features a signature starlight roof made from 1,340 fiber optic strands.
Rolls-Royce Phantom Drophead Coupé: $317,737
Who loves it? Queen Latifah
In 2016, Queen Latifah's Mercedes-Benz S63 was stolen from a gas station in Atlanta. Though the car was later recovered with only minor damage to a rear rim and some trash left behind, the star apparently decided it was time to make a change. She upgraded to a Rolls-Royce Phantom Drophead Coupé — a car three times the cost of her old baby.
Rolls-Royces are handmade luxury cars, meaning no two cars are exactly the same. Latifah's unique ride is low-slung with a convertible top, shimmering silver paint job and signature Rolls grill.
She's evidently enjoying it, too. The actress has been spotted driving the car several places in and around Los Angeles, including Hollywood, where she was bumping Fetty Wap from the sound system.
Maybach 57: $380,000
Rapper Rick Ross is so enamored with the swankiest luxury car in the Mercedes-Benz line that he named his record label Maybach Music Group. It was no surprise, then, that his favorite car is the Maybach 57, which he revealed to Vanity Fair that it is the first Maybach he ever owned. The massive "luxosedan" has an extra-wide wheelbase, it's posh enough to compete with Rolls Royce and Bentley, and it roars along the road with 620 horsepower. In May, the rapper opened his home to fellow celebrities and auto enthusiasts for the first annual Rick Ross Car & Bike Show at his Promised Land estate mansion in Fayetteville, Georgia
Pictured: Maybach 57 S
Make Your Money Work Better for You
Hennessey VelociRaptor 6×6: At Least $399,950
Who loves it? Post Malone
For musician Post Malone, 4×4 is just not enough. Right around Christmas, the four-time Grammy nominee took delivery of a massive Hennessey VelociRaptor 6×6 truck. Although this vehicle starts at just shy of $400,000, it can be assumed that Post's customized version cost a pretty penny more. The four-door behemoth has locking rear axles, 20-inch wheels, a Fox suspension, a rollbar, and, of course, six off-road tires.
He doesn't only like big cars — he also likes fast cars. In March, Motor1 reported that Malone was selling his white-on-white 2019 Bugatti Chiron, which probably costs around $3 million. It has $150,000 in options — the wheels alone cost $64,000.
Lamborghini Aventador Coupe: $507,353
Who loves it? Justin Bieber
Pop star Justin Bieber is no stranger to luxury cars. He's owned a Ferrari 458 Italia, a Bugatti Veyron, a leopard-print Audi R8 and a variety of other over-the-top vehicles. The teen dream has a particular propensity for Lamborghinis. He's been linked to at least six different Lambo models, though it is unclear which he still owns and which he has since traded in.
The Aventador Coupe is particularly noteworthy as the Canadian singer had it custom-painted a rare matte aqua. He evidently thought the paint job was missing something, though. On April 12, 2018, The Sun released pictures of Bieber's blue baby sporting the rather sloppily painted words "Cash Only" on the driver's side door. The tag is suspected to be the work of his artist friend Joe Termini. In May, The Sun reported that Bieber's car collection is now worth $4 million and includes a $2.25 million Bugatti Veyron.
Ferrari Enzo: $660,000
Who loves it? Nicolas Cage
Nicolas Cage is known for two things: acting and spending. The star is an eccentric collector, having owned everything from a torture mansion to a dinosaur skull to a pet octopus. But, for all the odd things he's bought, he also has a legitimate eye for luxury. Somewhere in between purchasing nine Rolls-Royces, four yachts, two European castles and, presumably, a solid gold partridge in a pear tree, Cage bought a Ferrari Enzo as well. There are only 400 models in the world, which each boast 650 horsepower and a V-12 engine.
In 2009, Cage faced some hard times financially — though he's since bounced back — and was forced to sell off many of his assets. The supercar, unfortunately, got the boot. If only he could have held on to it, the star could have turned a profit. In 2017, according to Car Buzz, a used 2003 Ferrari Enzo was put up for sale for $3.9 million.
Make Your Money Work Better for You
Jaguar E-Type Eagle Speedster: Approximately $1 Million 
Who loves it? Simon Cowell

Simon Cowell has made a fortune judging people's talents on shows like "American Idol," "America's Got Talent" and "The X Factor." But all that critiquing takes a lot out of a person. Really, how many times can you berate a 6-year-old playing a discordant rendition of "Hot Cross Buns" on the kazoo?
Luckily, Cowell has found his happy place: in the driver's seat of several luxury cars. According to Hot Cars, he owns at least 20 vehicles.
None are perhaps more impressive than the extremely rare Jaguar E-Type Eagle Speedster — a 1965 Jaguar restored by Sussex-based company Eagle. Cowell bought the car after seeing it featured on BBC's "Top Gear," where Jeremy Clarkson described it as the most beautiful thing he'd ever seen. Cowell echoed that sentiment in a tweet post-purchase: "I think this may be the most beautiful car in the world. It's made by Eagle. Thank you Henry, Paul and the team." In 2022, the Mirror reported that Cowell went electric when he bought a Tesla after his climate-change-obsessed seven-year-old lectured him about his carbon footprint.
1976 Lotus Esprit: $1 Million
In 1989, a couple from Long Island, New York, plunked down $100 on what might be history's greatest blind auction gamble. Without knowing what was inside, the duo bought the contents of an abandoned storage locker. Among the clutter was a 1976 Lotus Esprit that was made famous in the 1977 James Bond movie "The Spy Who Loved Me." In 2013, Tesla founder Elon Musk bought the Lotus for just shy of $1 million at a blind auction of his own. He used it as the inspiration for the still unreleased Tesla Cybertruck.
Vintage Rolls-Royce Silver Cloud II: $1 Million
Some people get gift cards to Outback Steakhouse or nice, sensible sweaters for their 25th birthdays, but megastar Beyoncé is not "some people."
On her big two-five, Jay-Z gifted Queen Bey a 1959 Rolls-Royce Silver Cloud II. The convertible limousine has a sky blue exterior, matching leather interior, navy blue top and white-wall tires. The car was added to the couple's impressive 24-car collection, which includes a Bugatti Veyron Grand Sport, Mercedes-Benz McLaren SLR and Porsche 911 Carrera Cabriolet, according to Hot Cars. In 2021, HotCars reported that the power couple bought one of only three Rolls-Royce Boat Tail cars in existence for an incredible $28 million.
Dollar Tree, Dollar General
Make Your Money Work Better for You
Bugatti Veyron Sang Noir: $1.3 Million
In 2010, singer-rapper Drake plunked down a pile of his "Thank Me Later" money for a Bugatti Veyron Sang Noir. It's an exceedingly rare supercar — only 15 were ever made. It's unclear, though, if the star was drawn to the car's rarity or if he's just a big fan of Halloween. The deep black finish and orange leather interior make it the spookiest-looking vehicle since Scooby's Mystery Machine.
Nearly a decade later, it seems like Drake has decided the Sang Noir isn't in "God's Plan." In November 2018, there were rumors that the singer put the car up for sale anonymously at Ferrari Quebec for about $1.3 million. This wouldn't be the first time that he's tried to unload his ride, either. In May 2014, GT Spirit speculated that the car had been put on the market, but nothing ever came of it. As it turns out they were both wrong. In September 2021, Auto Evolution confirmed that Drake still owned it after the rapper posted a pic of himself in his favorite ride while sitting at a traffic light
Ferrari LaFerrari: $1.4 Million
Who loves it? Kylie Jenner
The Kardashian-Jenner clan has had some very highly publicized car moments. In 2011, Kim Kardashian received a $325,000 Ferarri as a wedding gift from Malaysian businessman and fan Jho Low. Federal prosecutors later alleged that the car had been purchased with money stolen from the Malaysian government. She also once got a neon green Lamborghini solely to match her hair color for the night. Sister Khloé Kardashian had her Range Rover wrapped in velvet back in 2015 — a decidedly practical choice. And, for her 21st birthday, Kendall Jenner was gifted a Rolls-Royce by a stranger and forgot about the whole thing until someone reminded her later. Must be nice, huh?
However, nothing quite compares to the ridiculously over-the-top "push present" the youngest member of the family, Kylie Jenner, received. Before giving birth to daughter Stormi, Jenner's boyfriend, rapper Travis Scott, got her a $1.4 million Ferrari LaFerrari. The car has a maximum 949 horsepower, reaches 124 mph in under seven seconds and tops out at 217 mph. It's unclear where Jenner will be able to take full advantage of the car's power and speed, but the young billionaire could always have her own racetrack built in the backyard.
Make Your Money Work Better for You
Maybach G650 Landaulet: $1.6 Million
Who loves it?

Travis Scott
In September 2019, rapper Travis Scott bought one of only 99 Maybach G650 Landaulets in existence. The ultra-rare G-Wagen is built off the iconic Mercedes-Benz G-class (G is for "Geländewagen") and it's outfitted with an exotic G65 AMG twin-turbocharged V-12 engine. The "first-class" rear seats come from the Mercedes-Maybach S-class. Scott earned the upgrade after a year of incredible success that included his "Look Mom I Can Fly" Netflix documentary and his wildly popular "Astroworld" album.
Aston Martin One-77: $1.64 Million
Who loves it?

Samuel Eto'o
Although Samuel Eto'o may be unknown to many Americans, he's a household name in the soccer world. The Chelsea striker is one of the greatest footballers, and he's also renowned for his taste in fine automobiles. His collection includes a Bugatti Veyron, a Maybach Xenatec and an Aston Martin V12 Zagato. The gem of the fleet, however, is an Aston Martin One-77. It got its name because only 77 of them were ever made. With a top speed of 220 mph, the 7.3-liter hypercar is outfitted with a massive V-12 engine and is made from ultra-light materials. 
In 2012, the footballer hit a snag when his prized set of wheels was spotted broken down in Paris. Auto Evolution speculated that it must have been an electrical problem because one window was left up, which made it impossible for the pillarless system to close the doors — and it was raining outside that day.
Bugatti Grand Sport: $1.7 Million
Who loves it?

Lil Uzi Vert
In celebration of his 25th birthday in August 2019, Lil Uzi Vert was the beneficiary of a Floyd Mayweather hand-me-down. The rapper capped off a lavish New York City birthday party with the purchase of a seven-figure Bugatti Grand Sport that once belonged to the flashiest boxer in history — Floyd Mayweather. He made it his own, however, with a $10,000 custom wrap, and even spent an extra $20,000 to get it rush delivered. Mayweather originally spent $3.3 million and did Lil Uzi Vert a favor by gobbling up the car's massive depreciation. In June, The Sun reported that Lil Uzi Vert's growing collection of fine cars was now worth more than $3.6 million.
Pictured: Bugatti Veyron 16.4 Grand Sport Vitesse
Make Your Money Work Better for You
Bugatti Veyron: $1.7 Million
Bieber isn't the only celeb who loves a Bugatti Veyron. It's a favorite among rappers like Birdman, Lil Wayne and The Game, in part because it is an elite status symbol. As of 2017, only 300 had been sold in the world, making them exceedingly rare — and expensive.
Musical artist Flo Rida didn't think his Veyron was unique enough, evidently. In 2012, after having his license suspended due to a DUI, the "Low" singer celebrated getting back behind the wheel by giving his Veyron a major makeover. He had it wrapped in a highly reflective, mirror-like chrome, accented by a matte silver stripe. TopSpeed estimated that the modification boosted the value of the car to approximately $2 million.
In 2013, Rida decided to give his car yet another pricey overhaul and had it wrapped in gold chrome instead. It soon became a trending topic on Twitter as most critics found it a garish affront to the natural beauty of the car.
Bugatti Veyron Super Sport: $1.7 Million
If you're arguably the best quarterback in history and have a chance to buy a Bugatti, which one do you think would be most fitting? The Super Sport, of course! Nothing says "If I retire, the entirety of New England will call in sick" quite like a supercar that tops out at more than 250 mph.
According to Top Speed, Brady's choice of Bugatti isn't so much about beauty as it is pure power: "With this type of design comes a very short and stubby hood with massive flanks on each side of it to channel airflow up and over its shallow-raked windshield." Indeed, the Patriots star's ride has a completely carbon-fiber exterior which keeps it lightweight, so it can go from zero to 60 mph in just 2.5 seconds. With rumors swirling of an impending divorce between Brady and his wife Gisele Bündchen, it's unclear who will drive off with the car that is still the flagship ride in the GOAT's impressive collection.
Make Your Money Work Better for You
1955 Mercedes 300 SL Gullwing Coupe: Approximately $2 Million
In 2010, Jay Leno wrote a piece for Popular Mechanics detailing his restoration adventure with a vintage Mercedes 300 SL Gullwing Coupe. "It was an old race car that its owners put in a storage container out in the California desert in the late 1970s," he wrote. "And the Mercedes just sat there for decades. I'm only the third owner. And that makes it special." He went on to describe the car's features lovingly: "The 300SL was ahead of its time, with a tubular space frame, fully independent suspension, a fuel-injected SOHC Six, those cool gullwing doors and a lot of racing history."
Though the price Leno paid for the car is unclear, he could make a bundle on it should he choose to sell. In 2014, a restored 1955 Mercedes-Benz 300SL Gullwing Coupe sold at auction house Barrett-Jackson for $2,090,000, including a buyer commission fee. It is safe to say that time, inflation and a famous face like Leno's might mean his beauty would sell for even more. The proud owner of one of the most impressive car collections on Earth, Jay Leno's fleet includes 181 cars and 160 motorcycles worth a combined $52 million, according to the DuPont Registry.
Limited Edition Mercedes SLR Stirling Moss: $3.26 Million
Rapper, fashion designer and frequently controversial star Kanye West was a fan of luxury cars long before joining and then unjoining the Kardashian-Jenner family. In 2011, he showed up to the Cannes Film Festival in a Mercedes SLR Stirling Moss, one of the rarest cars in the world; there are only 75 of them in existence. The vehicle has a 5.5-liter, supercharged V-8 engine, slick silver paint job and no windshield, meaning there is no hiding from the sun — or paparazzi.
West has a garage full of other expensive cars, including a Porsche Panamera, Mercedes SLR McLaren and Lamborghini Aventador. And, if you're concerned about how much he's spending, word is he's good for it. Thanks to his fashion label, Yeezy, he's edging closer to billionaire status. But Ye is a giver, as well. In July, BET reported that Kanye bought fellow rapper A$AP Bari a Mercedes Maybach SUV after Bari totaled his own car.
Make Your Money Work Better for You
Pagani Huayra: $3.4 Million
On Instagram, Dwayne "The Rock" Johnson often treats followers to heart-warming videos of him joking around with fans while driving his Ford F-150 pickup. Given his exploding net worth, it's a relatively low-key car, even with the custom build. That doesn't mean Johnson doesn't like luxury, however. The wrestler-turned-actor has an impressive lineup of exotic cars, including a Pagani Huayra.
Of the car's design, Horacio Pagani said, "Mercedes-AMG has created a truly unique and lightweight engine, a twin turbo with 730 HP and 1000 Nm of torque that perfectly complements the car, giving a feeling that has motivated our research: that of the brute force of an airplane taking off." The car is clearly perfect for The Rock. If anyone is accustomed to "brute force," it's the guy who beat Mick "Mankind" Foley over the head with a chair 11 times at Royal Rumble '99.
Bugatti Chiron: $3.3 Million
Rapper Curtis "50 Cent" Jackson proved this holiday season that to give truly is to receive when he bought himself a brand new Bugatti Chiron. Black with neon blue trim and matching blue brake calipers, Fiddy's new ultra-luxe sedan was revealed in an Instagram post with very little corresponding information, but what's under the hood is no secret. The Chiron's massive quad-turbocharged W16 engine generates a scary 1,479 horsepower that takes it from zero to 60 mph in 2.4 seconds.
Koenigsegg CCXR Trevita: $4.8 Million
Who loves it?

Floyd Mayweather
Few athletes from any sport — or celebrities in general, for that matter — are flashier than Floyd "Money" Mayweather. The boxing great's social media cash-bragging is legendary, as is his affinity for high-end cars, so it was no surprise in 2015 when Money outdid even the other gems his own garage. Mayweather took to Instagram to unveil the newest addition to his fleet, a gull-winged limited-edition Koenigsegg CCXR Trevita that made Mayweather nearly $5 million poorer. The Swedish hypercar tops out at 250 mph and vaults from zero to 60 mph inside three seconds. In 2017, Men's Health reported that Mayweather sold it for $2.6 million.
Make Your Money Work Better for You
Maybach Exelero: $8 Million
Beyoncé isn't the only one turning heads as she drives. Jay-Z has the most expensive car in the couple's collection: a rare $8 million Maybach Exelero. The car's unusually long lines and black paint job make it look like a modern-day Batmobile. Fittingly, it sports a twin-turbocharged V-12 engine, can go from 0 to 62 mph in just 4.4 seconds and has a top speed of 218 mph. If Jay isn't fighting crime in this thing, he's really missing an opportunity.
Bugatti La Voiture Noire: $18.9 Million
Who loves it?

Cristiano Ronaldo (supposedly)
In 2019, Bugatti confirmed that it had found a buyer for a custom-built hypercar designed in honor of the famed automaker's 110th birthday. With a price tag approaching $19 million, the Bugatti La Voiture Noire earned the distinction of being the world's most expensive car. Although the buyer of the blacked-out, quad-turbocharged 8-liter, W16 one-off remains secret, media outlets both in the U.S. and Europe reported on speculation that it was soccer great and high-end car collector Cristiano Ronaldo.
Bugatti Type 57SC Atlantic: $40 Million
Who loves it? Ralph Lauren
Someone surprising is also on the Bugatti bandwagon: Ralph Lauren. The fashion mogul's 1930s, black 57SC Atlantic is far rarer than the Veyron, however. There are only two 57SCs still in existence, one is in the Mullin Automotive Museum in Los Angeles and one belongs to Lauren. Its $40 million price tag makes it one of the most expensive celebrity cars of all time.
Lauren's roadster isn't just cool to look at, with its unique, tear-drop shaped body, kidney-shaped doors and riveted fins; it's also considered the world's first supercar, meaning a high-performance sports car that is street legal. According to SuperCars.net, "The Type 57SC chassis was the combination of the supercharged 57C engine with the low and short 57S chassis used for racing." In other words, it's powerful.
Andrew Lisa contributed to the reporting for this article.
Photos are for illustrative purposes only. As a result, some of the images may not reflect the exact cars listed in this article.
[rock-component slug="more-from-gobankingrates-2″

BEFORE YOU GO
See Today's Best
Banking Offers