'Dancing With the Stars' Cast: Len Goodman Net Worth vs. Geraldo Rivera Net Worth and More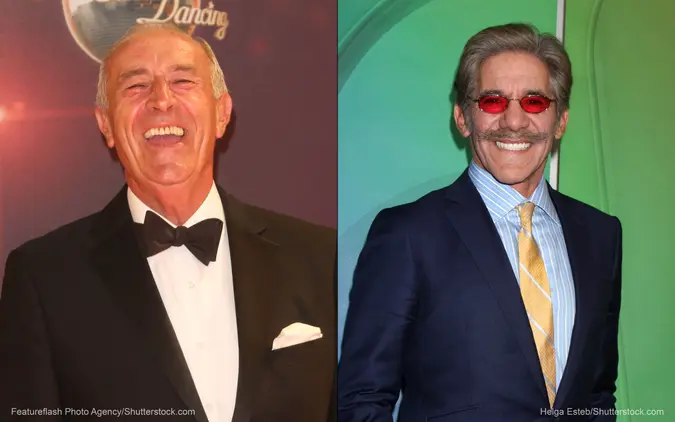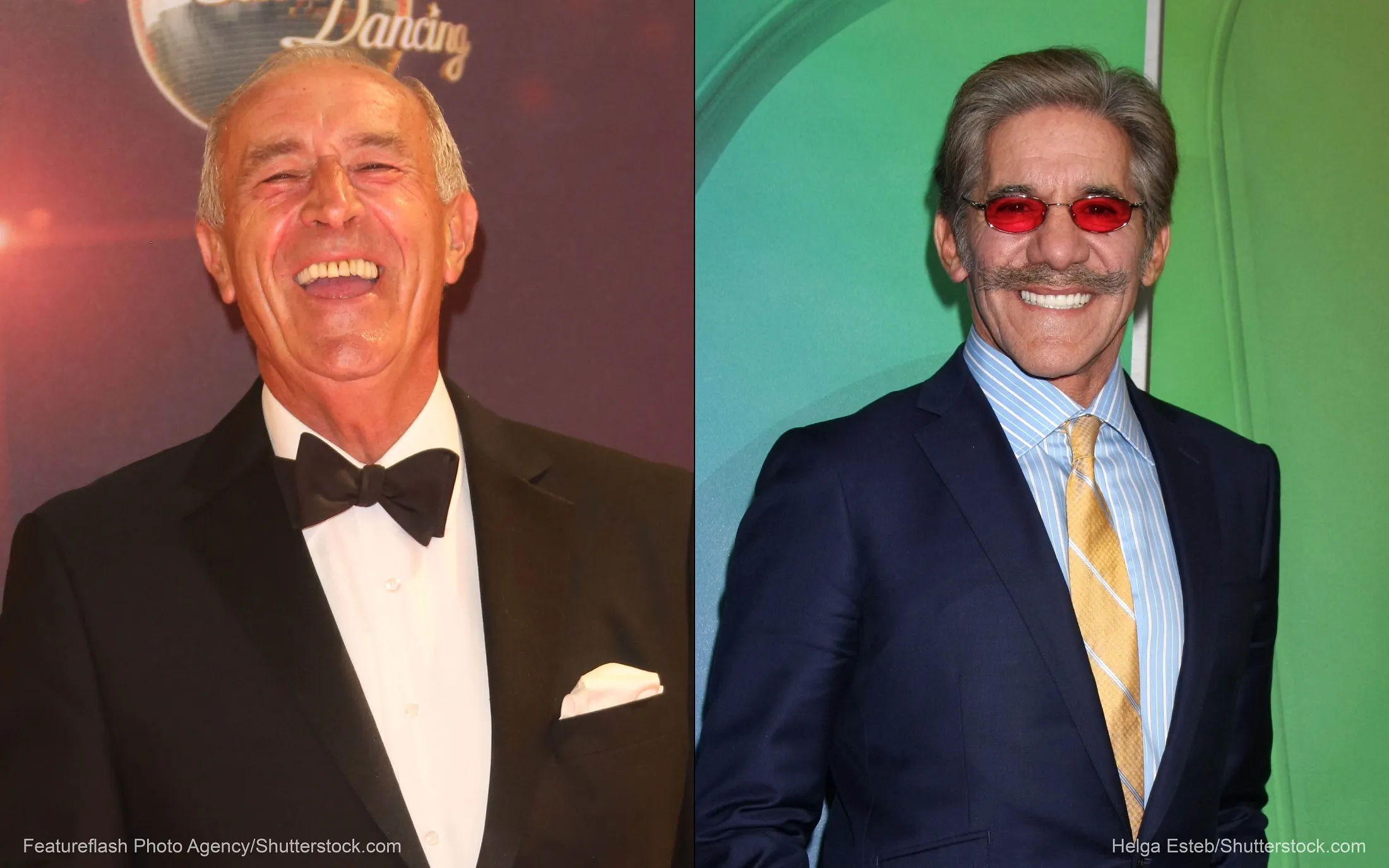 The "Dancing With the Stars" season 22 cast was announced March 8 and, as always, the lineup is packed with plenty of famous faces. As part of the show, every celebrity contestant is paired with a professional dancer.
Each week the pair will prepare and perform a dance routine before a panel of "Dancing With the Stars" judges, which this season includes Len Goodman, Bruno Tonioli and Carrie Ann Inaba.
One pair is eliminated each week and the last pair remaining at the end of the season is awarded with the ultimate prize — the Mirrorball trophy. Last season, Bindi Irwin and partner Derek Hough danced their way to the top honor.
Learn more about the season 22 "Dancing With the Stars" cast and their net worths before their March 21 ballroom debut.
Related: How Much Karina Smirnoff, Derek Hough Are Making to Return to 'Dancing With the Stars'
'Dancing With the Stars' Judges for Season 22
Len Goodman Net Worth: $12 Million
After taking a break last season, "Dancing With the Stars" judge Len Goodman will return for season 22. The beloved judge has taken a few breaks from the show in the past, often due to scheduling conflicts with the UK version of the series "Strictly Come Dancing," which he has served as a judge on since its 2004 debut.
Len Goodman's net worth is $12 million, according to Celebrity Net Worth.
Bruno Tonioli Net Worth: $10 Million
Former dancer Bruno Tonioli is a top choreographer and popular "Dancing With the Stars" judge. The notoriously flamboyant Tonioli also serves as a judge on "Strictly Come Dancing."
Make Your Money Work Better for You
Bruno Tonioli's net worth is $10 million and he reportedly earns $30,000 per episode of "Dancing With the Stars."
Related: Richest Super Bowl Stars — Beyoncé Net Worth vs. Peyton Manning Net Worth and More
Carrie Ann Inaba Net Worth: $8 Million
"DWTS" judge Carrie Ann Inaba's net worth is $8 million. The veteran choreographer has also worked on a variety of other television shows, including "American Idol" and "So You Think You Can Dance." Known for her enthusiasm, Inaba tries to find the positive in each dance routine, even when it's not the contestants' best performance.
'Dancing With the Stars' Cast for Season 22
Wayna Morris Net Worth: $60 Million
A founding member of the R&B group Boyz II Men, Wayna Morris will be working double duty between the group's residency at the Mirage in Las Vegas and "Dancing With the Stars."
During their 20-plus years together, Boyz II Men has won four Grammy Awards, nine American Music Awards and more — and have made nearly 20 albums.
Wayna Morris' net worth is $60 million.
Marla Maples Net Worth: $20 Million
Best known as the woman who broke up Donald and Ivana Trump's marriage, Marla Maples was the Republican presidential candidate's second wife. The couple married in 1993 and stayed together for six years, during which Maples gave birth to daughter Tiffany Trump.
Maples has also done some acting, appearing in TV series like "The Nanny" and "Spin City." Her net worth is estimated at $20 million.
Antonio Brown Net Worth: $16 Million
Pittsburgh Steelers wide receiver Antonio Brown will be doing a different type of off-season training from his teammates.
Make Your Money Work Better for You
Since joining the team in 2010, Brown became the first NFL player to have at least five catches and 50 yards in every game of a season. He has played in the Pro Bowl twice and was selected for a third to play in the 2016 game, but dropped out.
In 2014, the standout athlete was named a spokesman for the nutritional supplement BioRhythm. Antonio Brown's net worth is currently $16 million, but he is currently in the midst of a five-year, $43 million contract with the Pittsburgh Steelers that will last into 2018.
Geraldo Rivera Net Worth: $15 Million
Veteran talk show host Geraldo Rivera's net worth is $15 million. The Emmy Award-winning television personality is currently a Fox News senior correspondent and star of breaking news special "Geraldo Rivera Reports." He is also a regular guest on "Fox & Friends," "The Sean Hannity Show," "The Kelly File" and "The O'Reilly Factor."
Doug Flutie Net Worth: $10 Million
NFL legend Doug Flutie's net worth is $10 million. Famous for a 1984 Hail Mary pass against Miami, the former quarterback was in the NFL for 12 seasons. During his tenure, he played on four teams — the Chicago Bears, Buffalo Bills, New England Patriots and San Diego Chargers.
Since his retirement, Flutie has served as a college football analyst with ABC and ESPN. He also opened a restaurant in Massachusetts.
Read: 78% of NFL Players End Up Broke — These 6 Athletes Didn't
Von Miller Net Worth: $10 Million
As he continues to celebrate his Super Bowl win, Denver Broncos linebacker Von Miller joins the "Dancing With the Stars" cast. The self-proclaimed nerd is known as one of greatest sack dancers in the NFL, which might work to his advantage in the ballroom.
Make Your Money Work Better for You
Recently named the face of Adidas' FREAK franchise, Miller is currently shopping for a new NFL contract that will likely make him the highest-paid defensive player in history. Von Miller's net worth is currently $10 million and growing.
Kim Fields Net Worth: $8 Million
Kim Fields' net worth is $8 million. Her acting career dates back to the 1970s, but she's best known for starring on the television shows "The Facts of Life" as Dorothy "Tootie" Ramsey and "Living Single" as Regine Hunter. Fields is currently a cast member of "The Real Housewives of Atlanta."
Mischa Barton Net Worth: $1 Million
Mischa Barton is best known for her work as Marissa Cooper on the hit television series "The O.C.," but she's actually been acting since she was a child. In recent years, the activist has stayed out of the spotlight to fight for causes close to her heart, including raising money for cancer research and global warming.
In addition to "Dancing With the Stars," she's slated to appear in a number of acting projects this year, including the films "Deserted" and "Father." Her net worth is $1 million.
Jodie Sweetin Net Worth: $800,000
Best known for her role as Stephanie Tanner on "Full House," Jodie Sweetin has recently returned to the limelight, reprising her role as America's favorite middle child in "Fuller House." The post-"Full House" years haven't been easy for the mother of two; she battled a crystal meth addiction but has since overcome her struggles and has been sober for five years.
In 2009, she wrote the memoir "unSweetined," chronicling her troubled past. She now uses her experiences to give motivational speeches at colleges.
Make Your Money Work Better for You
Jodie Sweetin's net worth is $800,000, but this will likely increase as "Fuller House" was just picked up for a second season. She'll also earn at least $125,000 for being part of the "DWTS" season 22 cast.
Ginger Zee Net Worth: $400,000
The "Good Morning America" chief meteorologist is currently on maternity leave after giving birth to her son Adrian in December. In addition to heading back to work on March 14, she'll also be putting in some serious hours rehearsing to impress the "DWTS" judges with pro Val Chmerkovskiy.
Ginger Zee's net worth is $400,000, but this number is on the rise due to her $100,000 annual salary from "Good Morning America" and the money she'll earn from "Dancing With the Stars."
Nyle DiMarco Net Worth: Unknown
Fresh off his December 2015 "America's Next Top Model" win, Nyle DiMarco is the first deaf contestant to compete on "Dancing With the Stars." Despite his disability, his dancing pro Peta Murgatroyd doesn't believe they'll be at a disadvantage, due to the visual nature of choreography. Net worth information for DiMarco is not available, but this rising star will likely soon be on the map.
Paige VanZant Net Worth: Unknown
UFC's Paige VanZant isn't letting her December 2015 loss to Rose Namajunas keep her down. The 21 year old has six wins to her name and is on her way to becoming one of the company's biggest stars. Details on Paige VanZant's net worth is not publically available.
Make Your Money Work Better for You