How Much Is Ellen Pompeo Worth?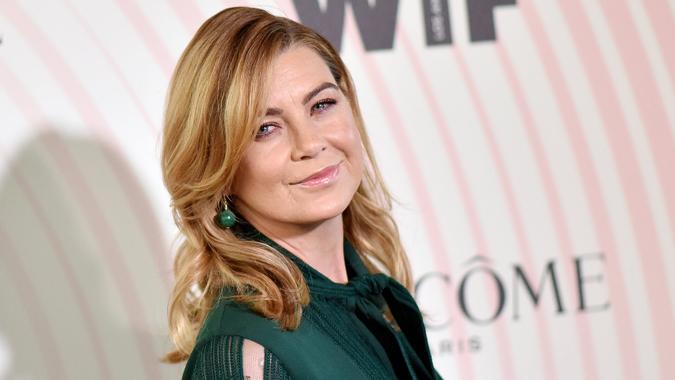 DFree / Shutterstock.com
Most people know Ellen Pompeo as Dr. Meredith Grey on ABC's longest-running scripted primetime show "Grey's Anatomy." But many people might not know that Ellen Pompeo's net worth totals $80 million, according to Celebrity Net Worth. While Grey's Anatomy grossed the actress a $575,000-per-episode salary, Celebrity Net Worth reports, that's not her only source of income.
Find Out: 33 Popular TV Shows With the Highest-Paid Casts
Ellen Pompeo's Early Acting Career
According to IMDB, Pompeo made her big-screen, major studio acting debut in 2002 alongside Susan Sarandon, Dustin Hoffman and Jake Gyllenhaal in "Moonlight Mile." She also starred opposite Leonardo DiCaprio in "Catch Me If You Can" and in the hit comedy "Old School."
See the List: Whoopi Goldberg and 14 More of the Wealthiest People on TV
'Grey's Anatomy' Earnings, Producer Credits and Royalties
After guest-starring in a "Law & Order" episode in 1996, Pompeo's television career took off in 2005, with the actress earning approximately $200,000 per episode on "Grey's Anatomy," CheatSheet reports. By the 11th and 12th seasons, Celebrity Net Worth reports that she was making $300,000 per episode, which the studio bumped up to $350,000 per episode for the 13th and 14th seasons.
Read: Here's How Much Jennifer Aniston and Other Actors Get Paid for Their Reruns
The 15th season brought contract negotiations with a salary increase to $575,000 per episode, plus backend percentage points on syndication profits. This brings in an extra $6 million to $7 million per season.
See the List: Netflix's Most Expensive Productions Ever
Pompeo's Production Company
Pompeo's production company, Calamity Jane, also brings in revenue for the entertainer. She earned a co-producer credit and salary for her work on the "Grey's Anatomy" spin-off "Station 19."
More From GOBankingRates
Net worth information is sourced from Celebrity Net Worth and accurate as of Feb. 24, 2021.