'Inside Out' Movie: How Much Are Amy Poehler and Mindy Kaling Worth?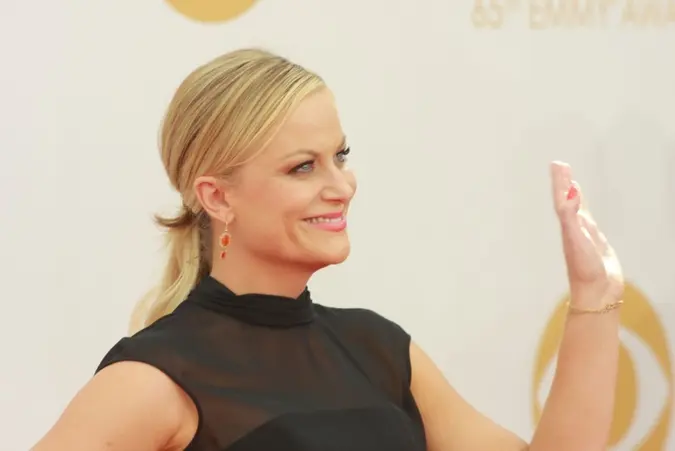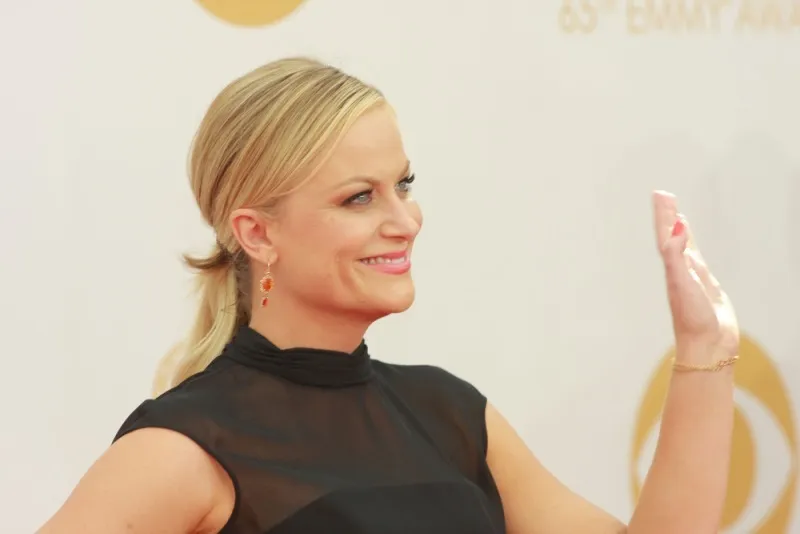 Pixar's latest movie, "Inside Out," hits theaters Friday, June 19. In the film, Riley's life is uprooted when her family moves to a new town and she's forced to make some major life adjustments. Viewers are given an inside look into the emotions headquartered in Riley's mind.
The actual production budget of the film is unknown. But, other Pixar projects such as "Monsters University" and "Brave" had budgets of $200 million and $185 million, respectively.
In the past, every single Pixar film has debuted at No. 1 in the box office, but the June 12 record-breaking opening for "Jurassic World" might jeopardize Pixar's chances at getting another top film with "Inside Out." Entertainment Weekly predicts "Inside Out" will bring in $60 million during its opening weekend. If the past is any indicator, total profits could be as high as $1 billion, which is how much "Toy Story 3" raked in globally.
Starring Amy Poehler, Mindy Kaling and more, the animated flick is sure to draw in at least tens of millions of dollars during its opening weekend. But if you're curious about the bank accounts of some of its stars, check out their net worths, according to CelebrityNetWorth.
Amy Poehler's Net Worth: $18 Million
Amy Poehler plays Joy, one of Riley's five emotions, in "Inside Out."
With a net worth of $18 million, the comedienne is best known for her nine years on "Saturday Night Live" and playing the role of Leslie Knope on the TV series, "Parks and Recreation." Watch for her later this year in the film "Sisters" and the show "Wet Hot American Summer: First Day of Camp."
Make Your Money Work Better for You
Mindy Kaling's Net Worth: $15 Million
Mindy Kaling takes on the role of Disgust in the film, another of Riley's emotions.
Kaling has a net worth of $15 million. She made a name for herself starring as Kelly Kapoor in the TV series "The Office." The actress is currently slated to continue playing the role of Mindy Lahiri in her TV series, "The Mindy Project" on Hulu.
Diane Lane's Net Worth: $35 Million
Diane Lane takes on the role of Riley's mom in the movie.
The actress has a net worth of $35 million, and she's best known for her roles in the films "Man of Steel," "Unfaithful" and "The Perfect Storm." Lane's upcoming films include "Trumbo," "Bonjour Anne" and "Batman v Superman: Dawn of Justice."
Bill Hader's Net Worth: $8 Million
Bill Hader's net worth is a cool $8 million, and he portrays the emotion Fear in "Inside Out."
Like Poehler, Hader also appeared on "Saturday Night Live" for nine years, from 2005 to 2014. He has also appeared in a slew of films and TV shows, such as "Cloudy With a Chance of Meatballs," "Her" and "Superbad." Hader has also appeared in Kaling's "The Mindy Project." The actor has a number of projects in the works, including the animated films "Angry Birds" and "Sausage Party."
Read: Here's What the 2015 Golden Globe Winners Earned for Their Work
Kyle MacLachlan's Net Worth: $3 Million
Kyle MacLachlan voices the character of Riley's dad. Besides "Inside Out," you might have seen him as Trey MacDougal on the TV series "Sex and the City" or Calvin Zabo on the show "Agents of S.H.I.E.L.D."  In 2016, expect to see him in the series "Twin Peaks."
Make Your Money Work Better for You
MacLachlan's net worth is $3 million.
Lewis Black's Net Worth: $1.5 Million
Lewis Black plays the emotion Anger in "Inside Out."
With a net worth of $1.5 million, Black has been involved in numerous projects, including "Law & Order," "The Big Bang Theory" and "The Daily Show with Jon Stewart." You can catch him in a number of upcoming films, including "Rock Dog" and "Stereotypically You."
Phyllis Smith's Net Worth: $7 Million
Phyllis is Sadness in the Pixar movie. Her net worth is listed at $7 million.
Smith starred as Phyllis Vance/Phyllis Lapin on the TV series "The Office." She also played Lynn Davies in the film "Bad Teacher." Next up for her in 2015 is reprising her role of Sadness for the Disney Infinity 3.0 video game.
Photo credit: Featureflash / Shutterstock.com