How Rich Is Monica Lewinsky?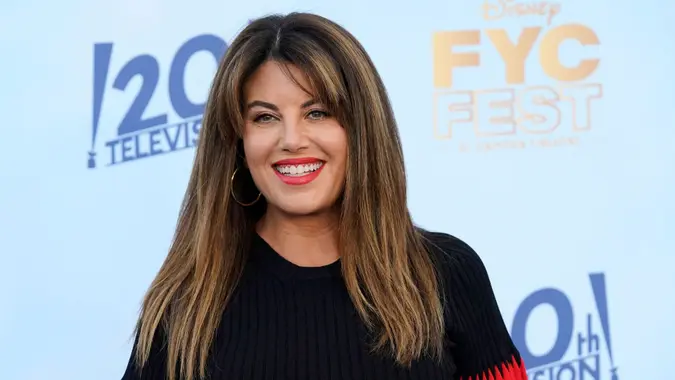 Chris Pizzello/Invision/AP/Shutterstock / Chris Pizzello/Invision/AP/Shutterstock
Monica Lewinsky, 49, is an American television personality, TV producer, fashion designer, author and activist, who is still most known for being involved in a sexual relationship with former President Bill Clinton, despite the fact that this event took place more than 25 years ago. Due to public outrage over a controversy surrounding a controversial word choice in Beyonce's latest album "Renaissance," Lewinsky decided that now is a good time to ask Lady Bey to right a wrong and amend the mention of her from the song "Partition" via Twitter.
See: How Much Is Beyoncé Worth?
Find: How Rich Is Chelsea Clinton?
Beyonce's song was originally released in 2013 and was also brought up in the wake of the #MeToo Movement.  Lewinsky also mentioned it directly in a piece she wrote for "Vanity Fair" in 2014. 
Lewinsky received a $500,000 advance for her memoir "Monica's Story," which was released in 1999, as well as one million dollars for the rights to her exclusive interview with Barbara Walters for "20/20." This appearance helped her stay in the public eye and she currently has a net worth of $1.5 million, according to Celebrity Net Worth. 
Make Your Money Work Better for You
In 2000, she became a spokesperson for Jenny Craig, Celebrity Net Worth reported. She was to earn $1 million for losing at least 40 lbs. in six months. However, Jenny Craig ended the contract early and only paid Lewinsky $300,000 of the $1 million.
She had another chance to tell her side of the events leading to the Clinton impeachment trial on the HBO special "Monica in Black and White" in 2002.
Lewinsky's public presence has vacillated over the years. In 2005, she moved to the U.K. and eventually earned her Master of Science in social psychology from the London School of Economics.  She circled back to writing and a career in the media in 2014.
Lewinsky's other television credits include executive producing the FX series FX "Impeachment: American Crime Story" and the documentary "15 Minutes of Shame." She also hosted the reality show "Mr. Personality" and appeared on "Jimmy Kimmel Live!," "The View," "V Graham Norton" and "Last Week Tonight with John Oliver." 
Learn: How Rich Is Former President Donald Trump?
Discover:How Rich Are President Joe Biden, VP Kamala Harris and the Wealthiest US Politicians?
In addition to her writing, television and advocacy work against cyberbullying, Lewinsky had her own line of designer handbags, The Real Monica, Inc.
Make Your Money Work Better for You
Dawn Allcot contributed to the writing of this article.
More From GOBankingRates
Make Your Money Work Better for You