How Much Emma Watson and More Stars Made for Disney Remakes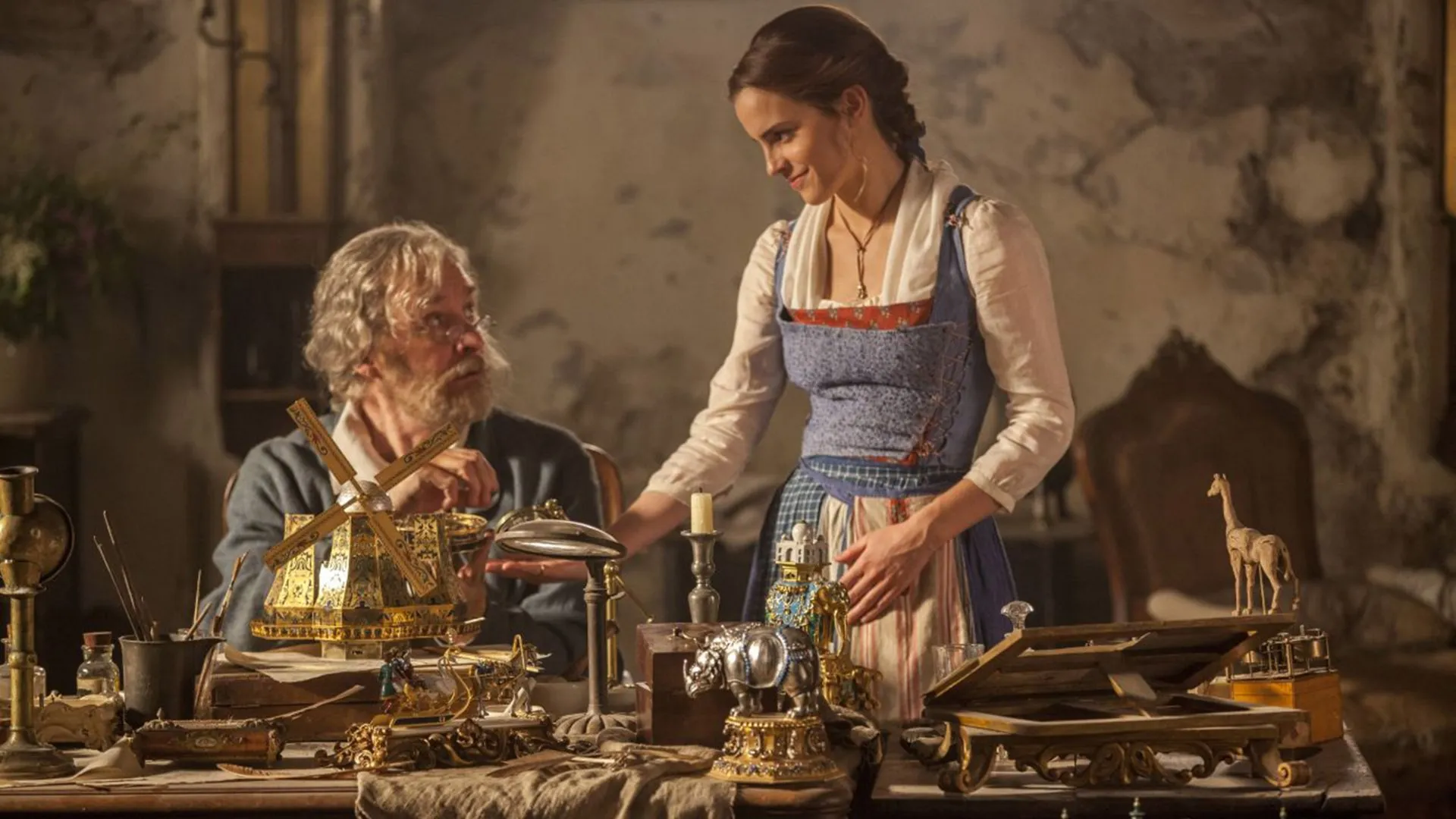 Popular with kids of all ages, Disney remakes often generate an astronomical amount of cash. For example, "Beauty and the Beast," "Alice in Wonderland," "The Lion King" and "Aladdin" each drew more than $1 billion at theaters worldwide, according to BoxOfficeMojo.
Not surprisingly, these films often feature an A-list cast, but even top celebrities don't always score a massive payday. According to the Hollywood Reporter, Disney is only willing to shell out the big bucks if it makes sense, as the star power behind a classic remake isn't what draws most fans to theaters. Clearly many big names feel the trade-off of being part of a box office sensation is worth a financial sacrifice.
Read More:
Of course, Disney isn't just a hit on the silver screen. As of Dec. 2, Disney Plus — the company's streaming service launched just over a year ago — had 86.8 million paid subscribers, according to Variety. The service costs just $6.99 per month, which but equates to $606.7 million in annual revenue for Disney. The high volume of subscribers isn't surprising, considering membership comes with unlimited access to Disney films and television shows.
Keep reading to learn how much your favorite stars earned for their roles in Disney remakes, and how their salary compared to other credits on their resume.
Last updated: March 26, 2021
Angelina Jolie, 'Malificent'
In 2014, Angelina Jolie held the title role in "Maleficent," and Disney paid top-dollar for the A-lister. According to the Hollywood Reporter, she scored a base salary of $20 million, plus profit participation — the film earned $758.4 million worldwide, according to BoxOfficeMojo.
She likely commanded around the same salary for the film's sequel, "Maleficent: Mistress of Evil," which was released in 2019. In 2018, Forbes cited the film as the bulk of her $28 million in earnings for the year.
Massive paydays are nothing new to Jolie, as Forbes declared her "one of the few actresses who can demand a paycheck north of $15 million for the right movie," in 2013. The publication cited her 2020 earnings at $35.5 million, with her largest payday coming from "The Eternals."
Make Your Money Work Better for You
Beyoncé, 'The Lion King'
Directed by Jon Favreau, the 2019 remake of "The Lion King" had a seriously starry cast — i.e., Donald Glover, Seth Rogan, Amy Sedaris, Keegan-Michael Key, Chance the Rapper — but no one shines as bright as Beyoncé. In addition to voicing Nala in the film, she also contributed to the film's soundtrack and released the album "The Lion King: The Gift."
While her salary for the film was never officially released, a largely reported tweet from @TheBeyHiveTeam suggested she earned $25 million. While this is a huge sum of money, it's only 10% of the $250 million Beyoncé and Jay-Z earned on their "On the Run II" stadium tour in 2018, according to Forbes.
Cate Blanchett, 'Cinderella'
In 2015, Cate Blanchett starred as the stepmother in "Cinderella." Her salary for the film is unknown, but it's possible she didn't earn as much you'd think. That same year, she also starred alongside Rooney Mara in the film "Carol," and in an interview with USA Today, the duo hinted they were not paid much for their work.
While she might've set any records with her "Cinderella" salary, Blanchett probably wouldn't have accepted the role if she didn't feel her pay was fair. In a 2018 Variety interview, she spoke about the gender pay gap and revealed she'd recently passed on a project because of the salary. Forbes cited her 2018 earnings at $12.5 million, mostly from her work on "The House With a Clock in Its Walls" and "Thor: Ragnarok."
Make Your Money Work Better for You
Emily Blunt, 'Mary Poppins Returns'
She held the title role in the 2018 film "Mary Poppins Returns," but Emily Blunt also had some seriously famous co-stars, including Lin-Manuel Miranda and Meryl Streep. For her work on the film, she earned around $8 to $10 million, according to Variety.
Just two years later, Blunt earned several million more while working with Paramount on "A Quiet Place 2." Released in 2020, a Variety report revealed she was paid $12 to $13 million for her contributions to the film.
Emma Stone, 'Cruella'
Currently slated for release in May 2021, "Cruella" Emma Stone is the evil Cruella de Vil in the Disney classic. Salary information hasn't been made available for the film, but in 2017 Stone was crowned Forbes' Highest-Paid Actress of the year. She gained the title with $26 million in earnings that year, largely from her work on "La La Land" — which won her the Oscar for Best Actress.
In a 2017 interview with "Out," Stone revealed her male co-stars had taken a pay cut in the past, so her earnings could equal theirs. She clearly knows her worth — and she has an Oscar to prove it — so it's unlikely her "Cruella" salary is a number she doesn't consider fair.
Emma Watson, 'Beauty and the Beast'
Playing the role of Belle in the 2017 remake of "Beauty in the Beast" likely earned Emma Watson $15 million, according to The Hollywood Reporter. Sources told the publication she agreed to a base salary of $3 million, with the ability to earn up to $15 million if the film reached earnings similar to "Maleficent," which grossed $759 million worldwide.
Going above and beyond, data from BoxOfficeMojo revealed, "Beauty and the Beast" grossed $1.3 billion worldwide, which should've easily secured Watson's maximum payday. In comparison, she earned $60 million combined for the eight "Harry Potter" movies, according to The Hollywood Reporter.
Johnny Depp, 'Alice in Wonderland'
He's known for commanding some of the biggest paychecks in Hollywood, so it's not particularly surprising that Johnny Depp scored $40 million — including back-end pay based on the film's $1.02 billion gross — to play the Mad Hatter in the 2010 film "Alice in Wonderland," according to Vanity Fair.
This salary was his highest that year, which also included $35 million upfront for "Pirates of the Caribbean: On Stranger Tides," $20 million for "The Tourist" and $5 million in older film revenue, according to Vanity Fair. A decade later, his earning power is still jaw-dropping, as The Hollywood Reporter revealed he was paid $16 million for the third installment of the "Fantastic Beasts," saga despite being fired after filming just one scene.
Make Your Money Work Better for You
Michael Keaton, 'Dumbo'
He starred as V.A. Vandevere in the 2019 film "Dumbo," but Michael Keaton's salary remains unclear. However, The Hollywood Reporter revealed Will Smith was originally in negotiations to join the cast, but Disney refused his demands for a $20 million payday. From this, it can be concluded that Keaton earned much less than $20 million for his work.
Over the past decade, he's starred in several hits — i.e., "Birdman," "Spotlight" — but Keaton is still best known as Batman. A 1993 report from Entertainment Weekly revealed he earned around $5 million for "Batman" — released in 1989 — and $10 million for "Batman Returns" — released in 1992. He was reportedly offered $15 million for a third Batman filmed, but turned it down, according to CBS News.
Scarlett Johansson, 'The Jungle Book'
If you listen closely to the voice of Kaa in "The Jungle Book," you'll hear none other than Scarlett Johansson. Her salary for the 2016 Disney movie was not made public, but a Forbes article published the previous year estimated her standard rate at $10 million per project.
Since then, Johansson's standard salary has gone up several notches, as she earned the title of Forbes' highest-paid actress in 2019. That year, she garnered $56 million in earnings, including $35 million from "Avengers: Endgame" — a salary of approximately $14 million, plus 5% of the film's backend, which grossed $2.8 billion.
Will Smith, 'Aladdin'
In 2019, Will Smith took on the role of the Genie in "Aladdin," and was reportedly paid around $12.5 million upfront for his work, according to The Hollywood Reporter. However, he also received a "strong backend cut" from the film, which brought his total salary above his original quote.
A notable high-earner, Smith earned $27 million for the 2017 film "Bright," according to The Hollywood Reporter. He also collected $15.5 million for 2019's "Gemini Man" and $20 million for "King Richard," slated for release in 2021. A Variety report revealed he'll likely receive $35 million for starring in the upcoming film "Bright 2."
More From GOBankingRates

BEFORE YOU GO
See Today's Best
Banking Offers