What Is Frances Bean Cobain's Net Worth?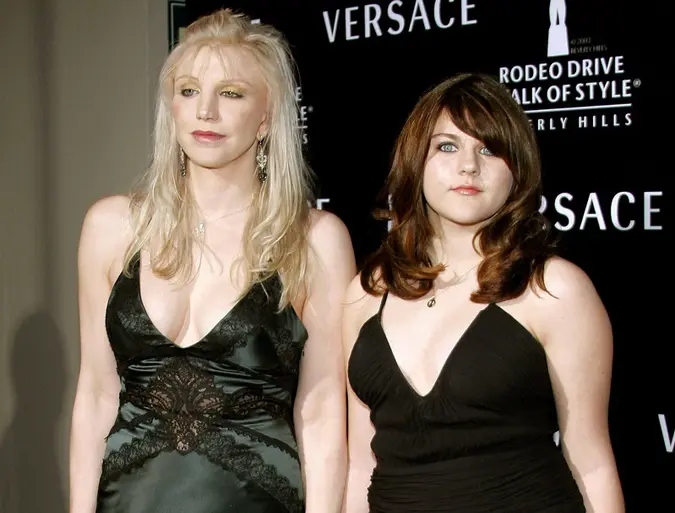 Twenty-one years ago, Nirvana frontman Kurt Cobain ended his life. He left behind his only child, Frances Bean Cobain, and wife Courtney Love.
Frances Bean, now 22, is an executive producer of the upcoming HBO documentary about her late father, "Kurt Cobain: Montage of Heck." In a recent interview with Rolling Stone, she spoke publicly about her father for the first time and revealed she's not really a Nirvana fan.
"I'm more into Mercury Rev, Oasis, Brian Jonestown Massacre," said Frances Bean. "The grunge scene is not what I'm interested in."
She might not be a big Nirvana fan, but being the daughter of Cobain makes Frances Bean an heir to one of the most lucrative brands in music. Here is how much she and the Cobain estate are worth.
Kurt Cobain's Estate Is Worth $450 Million
As much as Cobain epitomizes an anti-hero, anti-corporate image, his name is worth a lot of money. CNBC reports his estate was recently valued at $450 million, and it only continues to grow. In 2013, Nirvana sold 350,000 albums and 900,000 singles, which translates into earnings of roughly $4.4 million. That's impressive for a band that hasn't made any new music in more than 20 years.
Larry Mestel, CEO of Primary Wave, purchased a stake in the publishing rights of Nirvana's music from Courtney Love in 2006 for a reported $50 million. He told CNBC, "Kurt Cobain was a titan in pop culture. He is one of a very small handful of artists that I consider the absolute peak of credibility and value when it comes to copyrights and music."
Make Your Money Work Better for You
Disputes Over the Kurt Cobain Estate
There have been public disputes over the management of Cobain's estate, especially when it comes to using his name and likeness. Love was supposedly outraged when the band's song "Smells Like Teen Spirit" was used in the 2011 "Muppets" movie, even though Dave Grohl and Krist Novoselic — the two remaining members of the band — signed off on it. She was also very vocal about her disapproval of Guitar Hero using Cobain's image as a playable avatar in the game.
But Love has come under fire for her own management decisions. Fans were upset and accused Love of exploiting Cobain when she approved a deal with Converse to release a shoe that featured his lyrics in 2008. Spin reports Love also offered Nirvana songs to Simon Cowell to use on "The X Factor." But things changed just a few years ago when Frances Bean grew up and Love lost custody of her in 2009.
Frances Bean took control of her trust fund and a third of Cobain's estate when she turned 18. According to CNBC, Love relinquished her rights to Cobain's name and likeness in exchange for a $2.75 million loan from Frances Bean's trust in 2010.
Until Love pays back the loan, she won't receive any money from Cobain's name, likeness or appearance from the deals Frances Bean makes, reported The Fix in 2012. The only stake Love reportedly has in the Cobain estate is 60 percent ownership of his remaining belongings. (Frances Bean has the other 40 percent.)
Jonathan Faber, a managing partner of the firm that has represented Cobain's estate in policing copyright infringement and investigating licensing opportunities, told The Fix, "Publicity rights are potentially worth a fortune. They amount to the intellectual property rights."
Make Your Money Work Better for You
Read: 5 Ways You're Sabotaging Your Future Net Worth
Frances Bean Cobain's Net Worth Was $170 Million
According to CBS News, Frances Bean inherited 37 percent of her father's estate in 2010, which means that she was worth $170 million when she was just a teenager. In 2011, Frances Bean purchased her first home in West Hollywood, Calif., which cost more than $1.8 million.
CelebrityNetWorth and TheRichest, however, report France Bean's net worth at $75 million today.
Photo credit: Tinseltown / Shutterstock.com