30 of the Richest Stars You Might Not Know Are Immigrants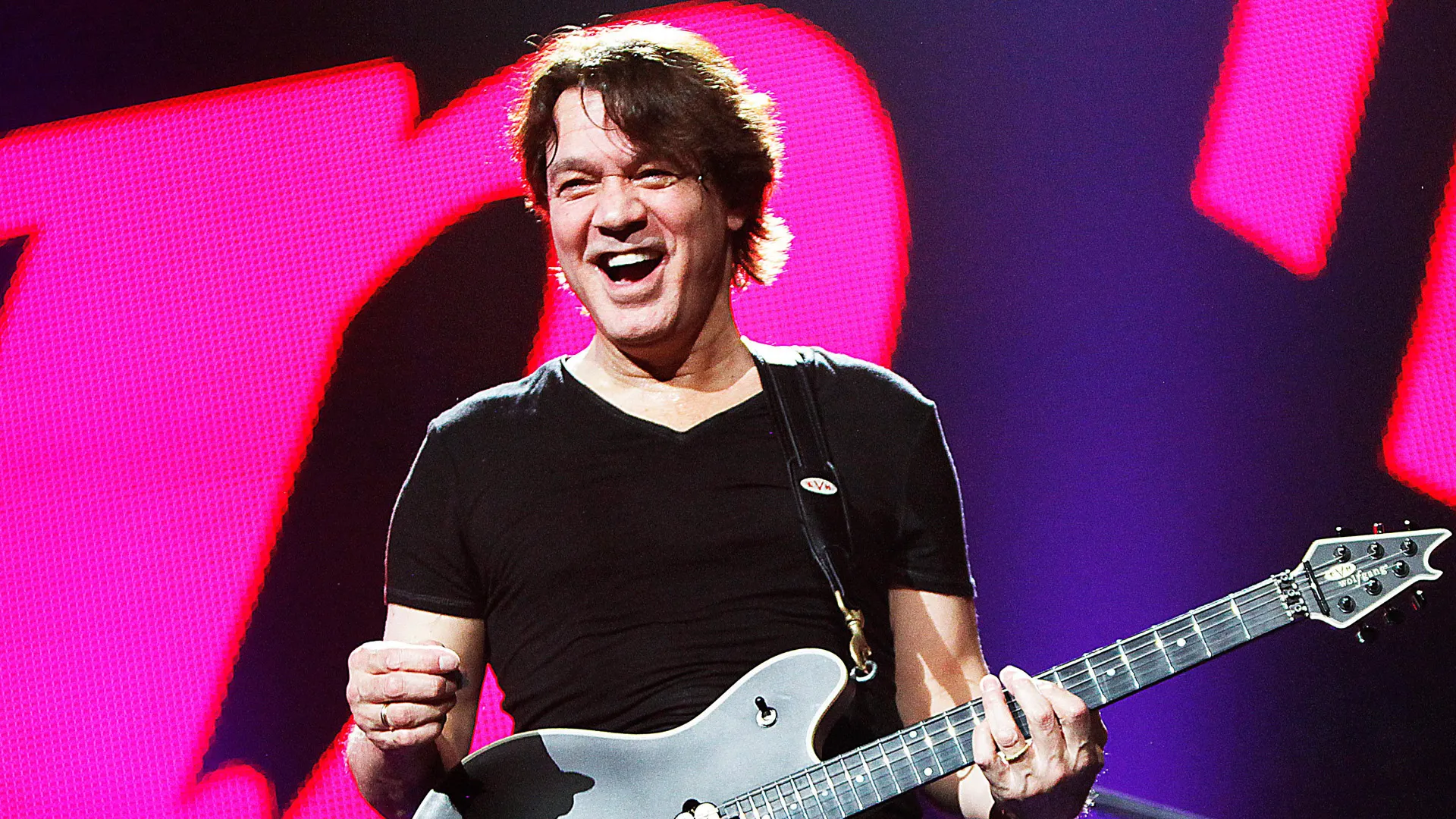 The U.S. is a nation built by immigrants, and people from other countries continue to make invaluable contributions to American society.
However, immigration has been a hot-button issue for years. President Donald Trump has deployed thousands of troops to the U.S.-Mexico border in order to counter the perceived threat of mass immigration. Despite being more of a political stunt than anything, Trump's actions have provided a volatile backdrop to the ongoing discussion involving immigration.
But, did you know that some of the most iconic faces in entertainment are the product of immigration? Click through to see the richest celebrities from other countries and discover their net worths.
Last updated: March 17, 2020
Madeleine Albright
Birthplace: Czechoslovakia
Prague-born Madeleine Albright broke a particularly high glass ceiling when she became the first woman to serve as U.S. secretary of state in 1997. And with $10 million in the bank, she's also shattered some earnings records, putting her among some very wealthy and powerful women.
The road to success, influence and wealth wasn't easy, though. In 1939, Albright's family fled Nazi occupation in Czechoslovakia, first moving to England and then settling in the U.S. in 1948. The same year she became secretary of state, Albright learned that three of her grandparents had died in German concentration camps.
Pamela Anderson
Birthplace: Canada
Though she didn't emigrate from Canada until the age of 23, Pamela Anderson maintains a somewhat conservative stance on immigration. On her official site, she said, "The American Dream is seductive, but there is a legal way to do it … There is something about the process that has to be honored — and respected."
Arguably the most recognizable star from "Baywatch," Anderson has strayed from the limelight in recent years, but her finances haven't suffered. Anderson, who focuses on philanthropic endeavors these days, maintains a net worth of $8 million.
Make Your Money Work Better for You
Justin Bieber
Birthplace: Canada
In 2016, more than 100,000 people (perhaps jokingly) signed a petition requesting that former President Barack Obama deport one of Canada's most famous celebrities — Justin Bieber — from the U.S. due to his DUI charges and other minor offenses. The outcry didn't affect Bieber, who holds a 0-1 immigration visa that makes him a guest in the U.S. due to his "extraordinary ability" in the arts.
If the petition wounded Bieber's ego, he can always take solace in the fact that he earned $83.5 million last year, landing him the No. 2 spot on Forbes' list of the highest-paid celebs under 30. The musician also has an extremely high net worth at $265 million.
Pierce Brosnan
Birthplace: Ireland
James Bond might be as English as tea with the queen, but 007 has been played by a Scot, an Aussie, a Welshman and an Irishman over the years. The Irishman is Pierce Brosnan, a Drogheda-born actor who became an American citizen in 2004.
Brosnan started working in the States long before he became a citizen, though. First garnering fame as the titular "Remington Steele" in the 1982 NBC series, the actor made his first Bond flick, "Goldeneye," in 1995. The film was a hit, earning $350 million worldwide, and Brosnan now boasts a net worth of $80 million.
Jim Carrey
Birthplace: Canada
It's no secret that our neighbor to the north is a (very cold) hotbed for American immigrant celebrities. Ace Ventura himself, Jim Carrey, is just one of many Canadian stars to make the transition to Los Angeles. He started off with very little, making this story one of many rags to riches. Carrey caught his big break on "In Living Color" in 1990, earning a respectable $25,000 per episode.
Of course, the $25 million he earned for "Bruce Almighty" in 2003 was even more respectable. The star also netted $20 million plus merchandising for "How the Grinch Stole Christmas" and a hearty 36.2 percent of profit for "Yes Man." America's been pretty good to Carrey, which might be the reason he made his citizenship official in 2004. He has a net worth of $150 million.
Make Your Money Work Better for You
Tommy Chong
Birthplace: Canada
"I got my green card through Motown," Canadian-born comedian, musician and entrepreneur Tommy Chong told the Los Angeles Times. He went on to explain that the record label helped him find his place in America in the 1960s. Although Chong told Entrepreneur that he's bad at business, the cultural icon has enjoyed continuing stints on TV and owns a line of medical marijuana products. He also boasts an $8 million net worth.
While the "Cheech and Chong" actor is unsurprisingly an advocate for marijuana legalization, his 2016 web video in support of then-candidate Bernie Sanders shows that Chong cares about far more than drug policy.
Said Chong in the video, "Only one candidate this year has said things I truly believe in, like supporting the legalization of…" — dramatic pause — "…a fair and humane immigration policy."
Penélope Cruz
Birthplace: Spain
One Oscar, three Goya awards, two European Film Awards and a net worth of $55 million — not bad for someone who made her first English-language film in 1994.
Cruz and her husband — actor Javier Bardem, who was also born in Spain — had their first child in Los Angeles to ensure dual nationality for the youngster. With such accomplished parents, the couple's kids certainly have a lot to live up to.
Gloria Estefan
Birthplace: Cuba
Gloria Estefan and her family fled to Miami during the Cuban Revolution, when she was just a baby. Since then, the Estefans have contributed to America in numerous ways — her dad went on to fight in the Vietnam War, while her mother taught at Dade County public schools.
As for Estefan, she grew up to become one of the most successful crossover artists in music history, infusing the pop charts with her love of Cuban music and selling an estimated 100 million records along the way. With a monumental $500 million net worth, the Queen of Latin Pop has plenty to sing about.
Make Your Money Work Better for You
Patrick Ewing
Birthplace: Jamaica
Legendary New York Knicks center Patrick Ewing is well known for his athletic prowess. He was named an All-Star 11 times, played on the very first Olympic "Dream Team" and joined the Hall of Fame in 2008.
Additionally, the Kingston-born Ewing — who was already residing in America when he played for Georgetown University — has been recognized by the Carnegie Corporation of New York's Pride of America program, which salutes the legacies of American immigrants. To top it all off, he boasts an $85 million net worth.
But even with a bank account like that, it's still a bit off from the richest athletes of all time.
Craig Ferguson
Birthplace: Scotland
An actor-comedian-director-producer-writer-author, Craig Ferguson brings new meaning to the term "Hollywood hyphenate." Perhaps best known as the former host of the "Late Late Show with Craig Ferguson," the entertainer worked in the U.K. comedy circuit until moving to L.A. in 1994. He had 29 cents to his name when he auditioned for "The Drew Carey Show," which made him a recurring character. Now, his net worth is $30 million.
Although the "Late Late Show" ended its run in 2014, Ferguson is estimated to make $8.5 million per year. The acerbic comedian is understandably outspoken about his pro-immigration stance: "My story is I came here, I worked hard and it worked out all right."
Michael J. Fox
Birthplace: Canada
While few characters seem as all-American as Marty McFly from "Back to the Future" or Alex Keaton from "Family Ties," Michael J. Fox grew up in Edmonton with dreams of playing professional hockey.
Fox might've missed the mark with his athletic goals, but he went on to star in 27 feature films that earned a combined $2.2 billion at the worldwide box office. He even has a contract loophole named after him; "The Michael J. Fox Clause," named for his time on "Spin City," refers to a contract that allows actors to earn money from a show even after they stop appearing on it.
Even more impressive than his acting career are his altruistic efforts, which include raising more than $525 million for Parkinson's disease research via the Michael J. Fox Foundation. He has a net worth of $65 million.
Make Your Money Work Better for You
Salma Hayek
Birthplace: Mexico
These days, the name Salma Hayek is synonymous with success. She has a net worth of $85 million, and her husband, French CEO Francois-Henri Pinault, is valued at $17 billion. Long story short, this couple is not worried about the power bill.
But the road to wealth wasn't easy. The Mexican-born Hayek grappled with dyslexia when she began studying acting in L.A. in her 20s and even stayed in the U.S. without legal papers for a period. In a Huffington Post interview, she said, "It was inconceivable to American directors and producers that a Mexican woman could have a lead role."
Clearly, the naysayers were wrong, and Hayek's filmography has generated a lifetime gross of $977 million.
Audrey Hepburn
Birthplace: Belgium
Before taking her place in history as an award-winning actress, fashion icon and international philanthropist, Audrey Hepburn studied ballet in Europe. Born in Belgium, she started school in England but fled to the Netherlands during World War II.
Her worldly upbringing not only translated to a refined onscreen presence, but it likely also helped in her work as a goodwill ambassador for the United Nations Children's Fund, a position she held until her passing in 1993. At that time, Hepburn had a net worth of $100 million.
Anthony Hopkins
Birthplace: Wales
Welshman Anthony Hopkins was a star in Britain long before he achieved success in the States. Fortunately, Mark Ivener, immigration lawyer to the stars, was there to help Hopkins obtain U.S. citizenship.
Though Hopkins wasn't struggling to get by in Europe, Hollywood-sized salaries have helped him accrue an impressive $160 million net worth. The star regularly earns $15 million per picture.
Make Your Money Work Better for You
Arianna Huffington
Birthplace: Greece
Born Arianna Stassinopoulos in 1950, Arianna Huffington didn't migrate from Athens, Greece, to New York until she was in her 30s. However, the founder of The Huffington Post hasn't wasted time amassing influence or wealth. In fact, she was writing for the National Review and covering elections for Comedy Central in her 40s.
Since launching The Huffington Post online in 2005, this liberal entrepreneur has amassed a net worth of $50 million. And she personally pocketed $21 million when AOL purchased the Post in 2011 for $315 million, according to Heavy.
Iman
Birthplace: Somalia
Iman Mohamed Abdulmajid's first name means "faith" in Arabic, and her career was a huge leap of that faith. In her memoir, she wrote, "Somalia is a moderate Muslim country, but my religion dictates that [modeling] is not a profession I should be in."
Thankfully, America enthusiastically welcomed Iman, who went on to generate a net worth of $100 million. When her husband David Bowie passed in 2016, the model and cosmetics queen received half of his $100 million estate. Much of the musician's remaining wealth was distributed among his children and family.
Mila Kunis
Birthplace: Ukraine
Though her initial fame derives from TV's "That '70s Show," a sitcom draped in American nostalgia, Mila Kunis was born in Ukraine to Jewish parents fleeing anti-Semitic persecution. Raised in the U.S. from a young age, Kunis is outspoken about her immigrant status, telling the Washington Examiner, "I'm not going to blow this country up. I'm clearly paying taxes. … It saddens me how much fear we've instilled in ourselves."
One thing that's not sad, however, is Kunis' success. Though her family of seven arrived in the States with just $250, the star's career continues to thrive. In a single year, two of her films — "Ted" and "Oz: the Great and Powerful" – generated more than $1 billion at the global box office, according to Forbes. Her net worth is $55 million.
Make Your Money Work Better for You
Dave Matthews
Birthplace: South Africa
Since 1990, the Dave Matthews Band has sold more than 50 million records. The talented musician wasn't born in this country, however. Originally from Johannesburg, Dave Matthews moved to New York when he was two, but went back to South Africa during his teen years. To avoid the draft, young Matthews returned to the States, where he became a citizen in 1980.
A $300 million net worth definitely beats the draft, and the band isn't doing poorly, either. Among the highest-paid musicians in the world, DMB regularly racks up over $1 million per night, according to Forbes. Matthews hasn't let success go to his head, though. He helps out with pro-immigrant causes and even spoke at the Independence Day Celebration and Naturalization Ceremony in Monticello.
Alanis Morissette
Birthplace: Canada
Yet another performer to join the Canadian invasion, Alanis Morissette lived in Ontario for years before becoming a dual citizen of the U.S. and Canada in 2005.
Morissette's first album to be released in America, "Jagged Little Pill," became the best-selling debut record by a female artist in the States. Despite the fact that her business manager embezzled $4.8 million from her, Morissette retains a net worth of $45 million. That's not exactly a jagged pill to swallow.
Elon Musk
Birthplace: South Africa
Not all celebrity immigrants are entertainers. In fact, Elon Musk is a celebrity entrepreneur. The son of a South African father and a Canadian mother, Musk left South Africa as a child to escape apartheid policies, ending up at the University of Pennsylvania.
Since then, crucial roles in endeavors such as PayPal, SpaceX and Tesla Motors have contributed to Musk's self-made success and his staggering net worth of over $70 billion.
Make Your Money Work Better for You
Tony Parker
Birthplace: Belgium
Born to an international basketball player and a Dutch model, Bruges-born baller Tony Parker is no stranger to success. It's kind of a family tradition.
And Parker wears that tradition well, pocketing a little under $100 million in salary from the San Antonio Spurs, plus millions from endorsement deals and earnings from his French-language hip-hop record. Fortunately, he's not greedy with his money. The athlete donates 20 tickets for each home game to underprivileged kids. He has a net worth of $75 million.
Natalie Portman
Birthplace: Israel
Natalie Hershlag was born in Jerusalem to an American mother and an Israeli father in 1981, and she moved to the U.S. in 1984. By the time she starred in 1994's "The Professional" — her breakout role — the actress was going by a name you probably know a little better — Natalie Portman.
Work hasn't stopped for Portman, either. From "Star Wars" to "Jackie," Portman's films have netted more than $2 billion worldwide, and she sits on a net worth of $60 million (helped out by her position as Dior's spokeswoman). And it's all because the Hershlag family made a bold move back in 1984.
Rihanna
Birthplace: Barbados
Rihanna — born Robyn Rihanna Fenty to a Barbadian father and Guyanese mother in Saint Michael Parish, Barbados — has been pretty busy since arriving in America. With 21 top-five singles, she tied Elvis Presley's chart record and put a cool $75 million in the bank last year. Her net worth is $245 million.
RiRi still has time to engage in Instagram debates with Azealia Banks on immigration, though. She also slammed Trump's immigration ban on Twitter to the tune of 179,000 retweets and even protested in front of Trump Tower.
Arnold Schwarzenegger
Birthplace: Austria
In his early 20s, Arnold Schwarzenegger left Thal, Austria, to pursue bodybuilding in America and on the world stage. When he came to the States at age 21, he already had $27,000 worth of savings from competition wins — that's about $182,000 in today's money. Smart property investments, competition wins, endorsements, mega-blockbuster paychecks, backend deals on movies and a run as governor of California all helped build his wealth, which now totals $400 million.
Ironically, the "Celebrity Apprentice" host wasn't very kind to immigrants during his time as Governator. He supported policies to revoke driver's licenses, denied social services for illegal immigrants and voiced approval for increasing federal reimbursement for border enforcement.
Make Your Money Work Better for You
M. Night Shyamalan
Birthplace: India
Famed supernatural thriller director M. Night Shyamalan is among the many immigrant celebrities to be honored by the Carnegie Corporation. As a first-generation Indian immigrant, the man born Manoj Shyamalan owes a lot to his parents.
Both doctors who moved to Philadelphia when Shyamalan was just eight months old, the filmmaker's parents loaned him $500,000 to make his first movie, which earned just $7,000 at the box office. His films since then have made a lifetime gross of $1.2 billion, though, so we're pretty sure he paid mom and dad back in full. His net worth is $50 million.
Elizabeth Taylor
Birthplace: England
Born in 1932, mega-starlet Elizabeth Taylor was the daughter of two U.S. citizens living in London — a fact that made her a U.S. citizen via the Immigration and Nationality Act. But because of the U.K.'s place-of-birth rules, she was also an English citizen.
Along with being a legendary actress and the most successful celebrity perfumier in history, Taylor was a savvy businessperson. At the time of her death in 2011, her bank balance was around $600 million.
Charlize Theron
Birthplace: South Africa
Oscar-winning South African actress Charlize Theron officially became a U.S. citizen in 2008. She told David Letterman in a "Late Show" appearance, "I've always wanted to be (a citizen)…. You're stuck with me now."
There are far worse fates than being stuck with Charlize Theron, though. She's one of the stars whose net worth skyrocketed after winning an Oscar, but her business savvy and sense of social justice also contribute to her hefty $130 million net worth. She famously fought for equal pay for women in film, successfully negotiating her way to $10 million paychecks for even small roles.
Melania Trump
Birthplace: Slovenia
Current first lady Melania Trump was born Melanija Knavs in Novo Mesto, Slovenia, in 1970. The daughter of a textile worker and a car salesman, the statuesque Melania modeled in Milan and Paris before arriving in New York in 1996.
An internationally successful model, Melania has a net worth estimated at $50 million. Mrs. Trump earned her green card in 2001 and her citizenship in 2006.
Make Your Money Work Better for You
Eddie Van Halen
Birthplace: Netherlands
"We showed up (in California) with the equivalent of $50 and a piano. We came halfway around the world without money, without a set job, no place to live and couldn't even speak the language," guitarist Eddie Van Halen told The Washington Times of his family's migration from Amsterdam at age 7.
While his Indonesian-born mother worked as a maid, papa Van Halen was a janitor and musician. From those $50 beginnings, Van Halen went on to generate a $100 million net worth as both a musician and producer.
Neil Young
Birthplace: Canada
Neil Young's signature cowboy-grunge style might seem as American as apple pie, but he actually arrived in the U.S. from Toronto as a young adult. Since then, he's generated a net worth of $65 million.
A Canadian with left-leaning politics, Young has a pro-immigration stance that puts him at odds with President Trump. In 2015, he publicly objected to the Trump campaign's use of his hit song, "Rockin' in the Free World," and in 2020 he announced he would use his new citizenship status to vote for Democratic Senator Bernie Sanders.
Click through to find out the amazing ways some people struck it rich.
More From GOBankingRates
Net worth information was taken from Celebrity Net Worth unless otherwise stated.

BEFORE YOU GO
See Today's Best
Banking Offers