These Are the Richest Latinx Celebrities Dominating Hollywood

9 min Read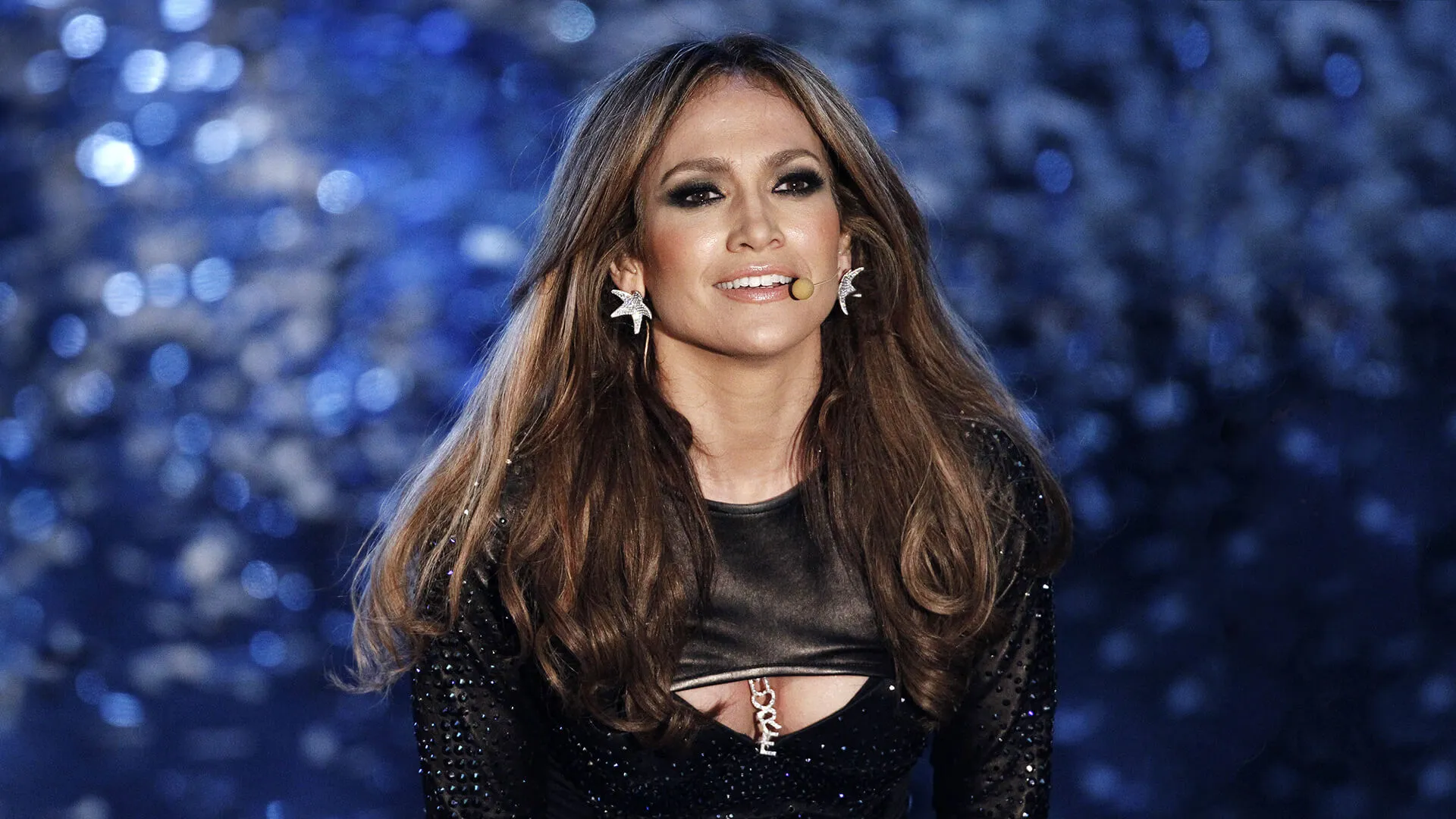 National Hispanic Heritage Month takes place annually from Sept. 15 to Oct. 15. Passed into law by President Ronald Reagan in 1988, this is a time to honor American citizens with Spanish, Mexican, Caribbean and Central and South American roots.
Plenty of your favorite celebrities have a Hispanic heritage, so let's take a look at 20 rich and famous Latin celebrities who are taking Hollywood by storm.
Click through to read more about celebrities who are richer than you think.
Last updated: Feb. 28, 2020
Make Your Money Work Better for You
Michael Peña Net Worth: $12M
A Mexican-American actor with nearly 100 film and television credits to his name, Michael Peña has a seriously impressive resume. The Chicago native has appeared in a long list of critically acclaimed films, including "The Martian," "American Hustle" and "Million Dollar Baby."
Some of his most recent projects include a starring role on the upcoming television series "Narcos: Mexico," along with the films "Ant-Man and the Wasp" and "A Wrinkle in Time."
Gael García Bernal Net Worth: $12M
Mexican actor and filmmaker Gael García Bernal established himself as a household name in films like "Letters to Juliet," "Babel" and "Y Tu Mamá También." Some of his most recent works include a starring role on the television series "Mozart in the Jungle," in addition to the Netflix film "The Kindergarten Teacher" and the 2017 Pixar film "Coco."
Eva Mendes Net Worth: $15M
Best known for films like "Hitch," "The Other Guys" and "The Place Beyond the Pines," Eva Mendes is a major Hollywood star with Cuban roots. Also a talented fashion designer, she's shifted her focus from acting to fashion over the past few years. In September 2018, she celebrated the sixth anniversary of her design collaboration with New York & Company.
Mario Lopez Net Worth: $20M
He made a name for himself as A.C. Slater on "Saved by the Bell" in the early 1990s, and Mexican-American actor Mario Lopez is still in the spotlight. He's co-hosted "Extra" since 2007 and is so famous he regularly guest stars as himself on television series, including "Jane the Virgin," "General Hospital" and "Nashville."
America Ferrera Net Worth: $16M
Honduran-American actress America Ferrera currently stars as Amy Dubanowski on the television series "Superstore." However, she first warmed hearts as the title character on "Ugly Betty" — which earned her an Emmy win in 2007. Also a star on the silver screen, you probably remember her as Carmen in "The Sisterhood of the Traveling Pants" and its sequel.
Make Your Money Work Better for You
Danny Trejo Net Worth: $16M
Hollywood mainstay Danny Trejo has been gracing the silver screen since the early 1980s. The Mexican-American actor is probably best known for his work as Machete in the "Machete" franchise and as Romeo Parada in the television series "Sons of Anarchy."
Also a restauranteur, he has several eateries in Los Angeles, and plans to expand his business into a $100 million company, he and a business partner revealed during a 2017 interview with Forbes.
Zoe Saldana Net Worth: $20M
Actress Zoe Saldana was born to a Dominican father and a Puerto Rican mother. During her nearly 20 years in Hollywood, she's found success in many mega movie franchises, including "Avatar," "Guardians of the Galaxy" and "Star Trek." In total, her films have garnered more than $11.2 billion at box offices worldwide, according to Box Office Mojo.
Alejandro González Iñárritu Net Worth: $40M
Mexican director Alejandro González Iñárritu is one of the biggest names in Hollywood. The five-time Academy Award winner wrote, directed and produced "The Revenant," "Birdman" and "Biutiful," among many other works. The "Babel" director doesn't currently have any projects in production, but fans are eagerly anticipating his next project.
John Leguizamo Net Worth: $25M
Actor John Leguizamo immigrated to New York from Colombia when he was four years old. During his nearly 35 years in show business, he's built up a seriously impressive resume, including voicing Sid in the "Ice Age" franchise and starring roles in "Ride Along" and "Moulin Rouge!" Catch him in the critically acclaimed TV mini-series "When They See Us."
Read: Businesses You Didn't Know Your Favorite Celebrity Owns
George Lopez Net Worth: $45M
Mexican-American comedian George Lopez has been an entertainment industry fixture for nearly three decades. One of the funnyman's best-known projects was his own self-titled sitcom "George Lopez," which ran for six seasons from 2002 to 2007. He's also found success voicing characters in several major animated franchises, including "Rio," "The Smurfs" and "Beverly Hills Chihuahua."
Make Your Money Work Better for You
Eva Longoria Net Worth: $50M
A Texas native born to Mexican-American parents, Eva Longoria got her big break on the soap opera "The Young and the Restless." She's best known for her work as Gabrielle Solis on the long-running TV series "Desperate Housewives," which aired from 2004 to 2012.
Also talented behind the camera, she has several producing credits to her name, including nearly 50 episodes of "Devious Maids." She's also appeared in several episodes for hit television shows like "Brooklyn Nine-Nine" and "Empire," in addition to founding her own production company UnbeliEVAble Entertainment.
Ricky Martin Net Worth: $60M
Puerto Rico native Ricky Martin rose to international fame as a teenager in the boy band Menudo. He's achieved massive success as a solo artist, including two top 10 hits on the Billboard charts in 1999 — "Livin' La Vida Loca" and "She's All I Ever Had."
Recently, the two-time Grammy winner took the stage in Las Vegas for his "All In" residency, which ran from 2017 to 2018. Also an actor, in 2018, the multitalented star played the role of Antonio D'Amico in "American Crime Story."
Pitbull Net Worth: $80M
A first-generation Cuban-American, Pitbull earned $32 million in 2018, securing the No. 8 spot on Forbes' Hip-Hop Cash Kings list. In less than a decade, the Grammy-winning artist has scored 10 Top 10 songs on the Billboard charts, including the No. 1 hits "Give Me Everything" and "Timber," featuring Kesha.
More than just a musical talent, head to theaters in 2019 to hear him in the animated film "UglyDolls."
Marc Anthony Net Worth: $80M
New York City native Mark Anthony was born to Puerto Rican parents. The two-time Grammy winner has scored two Top 10 hits on the Billboard charts — "You Sang to Me" and "I Need to Know."
Anthony has also dabbled in acting. Some of his works include a starring role on the TV series "Hawthorne," along with the films "Man on Fire" and "Big Night."
Make Your Money Work Better for You
Salma Hayek Net Worth: $85M
Born and raised in Mexico, Salma Hayek has enjoyed 30 years of success in Hollywood. The actress has starred in dozens of films, including "Grown Ups," "Savages" and "Frida." Some of her most recent projects include "Beatriz at Dinner," "How to Be a Latin Lover" and "The Hitman's Bodyguard."
Hayek's talents aren't just limited to in front of the camera, she also founded the production company Ventanarosa and serves as its president and CEO.
Sofía Vergara Net Worth: $180M
One of the richest celebrities in Hollywood, Sofía Vergara earned $42.5 million in 2018, according to Forbes. This is even more than the Colombian-born star grossed in 2017 when a $41.5 million payday earned her the No. 1 spot on Forbes' list of the World's Highest-Paid TV Actresses for the sixth straight year.
Vergara is best known for playing the role of Gloria Delgado-Pritchett on "Modern Family," where she earns nearly $500,000 per episode, per a 2017 Variety report. Also a movie star, she's been a leading lady in several films including "Bent" and "Hot Pursuit."
Christina Aguilera Net Worth: $160M
She's a Pittsburgh native, but Christina Aguilera's father was born in Ecuador. The five-time Grammy winner has churned out five No. 1 hits on the Billboard charts, including "Moves Like Jagger" — she was featured on the Maroon 5 track — "Genie in Bottle" and "What a Girl Wants."
Also a television personality, Aguilera was a coach on "The Voice" for several seasons between 2011 and 2016. Released in June 2018, her latest album "Liberation" is her seventh Top 10 album on the Billboard 200 Chart.
Jessica Alba Net Worth: $200M
Mexican-American actress Jessica Alba got her start as a child in the early 1990s film "Camp Nowhere." Now a Hollywood star, she has an impressive list of credits, including a starring role on the television series "Dark Angel," and the films "Machete," "Sin City" and two of the "Fantastic Four" films.
Also a serious business mogul, she famously co-founded The Honest Company. Alba's company was valued at $1.7 billion in August 2015, but in June 2018, CNN estimated its worth less than $1 billion.
Make Your Money Work Better for You
Shakira Net Worth: $300M
This Colombian pop star has long been a household name in the U.S. The three-time Grammy winner has scored four Top 10 Billboard hits, including the chart-topper "Hips Don't Lie," featuring Wyclef Jean.
Also a television star, Shakira served as a judge on "The Voice" from 2013 to 2014, and in 2016, she voiced the part of Gazelle in "Zootopia." She launched her El Dorado World Tour in August 2018, with a theatrical release of her show on November 13, in select theaters.
Jennifer Lopez Net Worth: $400M
Bronx native Jennifer Lopez was born to Puerto Rican parents. One of the highest-paid stars in show business, she earned $52 million in 2018, according to Forbes.
The "If You Had My Love" singer has been rocking the stage at her Las Vegas residency, "Jennifer Lopez: All I Have," since early 2016. By August 2016, it garnered more than $1 million in ticket sales — the highest-grossing show in Planet Hollywood history.
She recently starred in the 2019 movie "Hustlers." 
More From GOBankingRates
Unless otherwise noted, all net worth information is from Celebrity Net Worth.
About the Author