The Richest LGBTQ+ Celebrities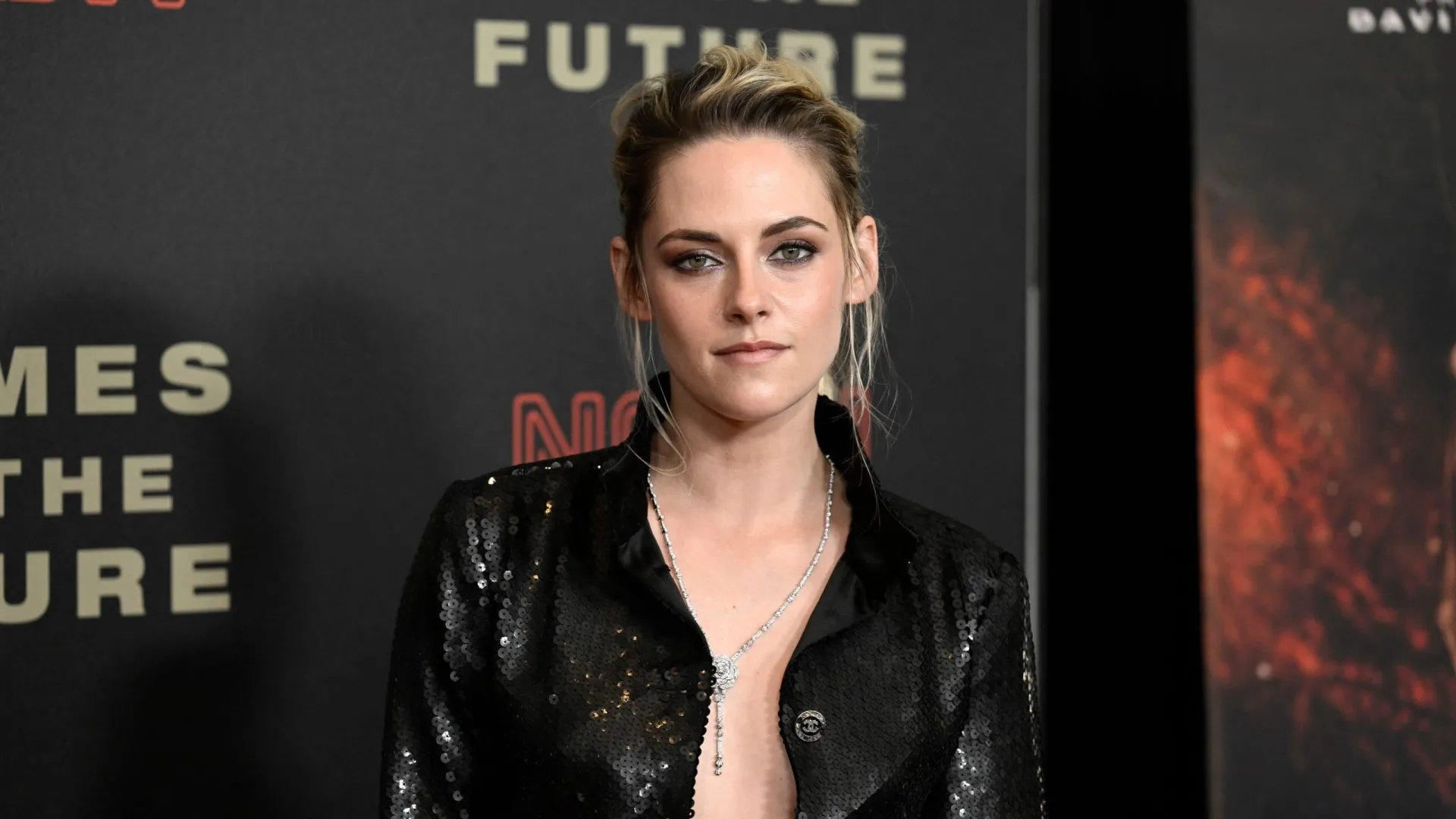 October is LGBT History Money, established in 1994 by Missouri high-school history teacher Rodney Wilson. The selected month of October is due to public schools being in session and existing traditions, such as Coming Out Day (October 11), occurring in October.
It's a month celebrated by those who identify as lesbian, gay, bisexual, transgender, queer and more — including many of your favorite celebrities. And among them there are a number who have had successful careers and pocketed millions of dollars. Take a look at these LGBTQ+ millionaires.
Jane Lynch
A celebrated actress with more than 200 credits to her name, Jane Lynch is likely best known for her work as Sue Sylvester on "Glee." In 2010, she married her longtime partner, Lara Embry, but the couple divorced three years later. She remarried in 2021, this time to partner Jennifer Cheyne.
"I always wondered if I would have to be closeted," Lynch told NBC Out. "I would lay in bed as a young person thinking, 'What if I become famous? Do I hide this thing?'"
Jillian Michaels
Jillian Michaels is one of the most famous faces in fitness. "The Biggest Loser" alum is also a lesbian, who came out around 2012.
"I realize the gay community wants me to say and do certain things, but I am who I am," Michaels told Cosmopolitan. "I'm not here to make a political statement, I'm just here to live my life and be myself."
Make Your Money Work Better for You
Halsey
Popstar Halsey is known for chart-topping hits like "Without Me" and "Closer." However, since her rise to fame in 2015, she's also earned the admiration of fans for her openness about being a bisexual woman.
She received the GLAAD Media Award for outstanding music artist in 2018. In her acceptance video, she thanked fans "for giving me the strength and the courage every day to be myself."
In 2021, she announced she had adopted the pronouns she/they. Later in the year, she gave birth to a son with boyfriend Alev Aydin.
Sean Hayes
Sean Hayes is best known as Jack McFarland on "Will & Grace." Like his iconic character, Hayes is also gay but waited until 2010 to come out — more than a decade after the debut of the show's first iteration.
"I was too scared," Hayes told Out magazine. "I wasn't looking to be an activist of any kind. I didn't have the courage and the strength at such a young age to speak on behalf of the gay community."
Zachary Quinto
You probably recognize Zachary Quinto as "Spock" from the "Star Trek" series. Also an LGBTQ+ advocate, he came out as gay in 2012.
"One of the most defining conversations that I had with myself was that absolutely no good can come from me staying quiet about [my sexual orientation]," he revealed in an interview with Out magazine.
Lily Tomlin
Iconic actress Lily Tomlin has decades of hits to her name, ranging from "Rowan & Martin's Laugh-In" to "Grace and Frankie." She met her wife, Jane Wagner, in the 1970s, but the couple didn't marry until 2014.
In 1975, Time magazine offered Tomlin the cover if she agreed to come out. "I frankly was not interested in being typed as the gay celebrity," Tomlin told The Advocate.
Make Your Money Work Better for You
Jesse Tyler Ferguson
"Modern Family" star Jesse Tyler Ferguson met his husband, Justin Mikita, at a gym during the show's early days, according to Variety. The couple started dating in 2010 and married in 2013.
The actor told People his coming out story, which involved getting caught shoplifting adult material at a bookstore in his hometown of Albuquerque, New Mexico. "My mom and dad saw the nature of the material I was stealing, and that's how I came out. I find it funny now, but at the time it was incredibly traumatizing," he said.
Cynthia Nixon
Actress Cynthia Nixon is best known as Miranda Hobbes on "Sex and the City," which she recently reprised in the sequel "And Just Like That." She's also an activist who ran for governor of New York in 2018. Nixon identifies as bisexual and has been married to education activist Christine Marinoni since 2012.
"I believe bisexuality is not a choice, it is a fact," Nixon said in a statement to The Advocate. "What I have 'chosen' is to be in a gay relationship."
Sia
Singer and songwriter Sia has several hits to her name, including "Chandelier," "Cheap Thrills" and "Wild Ones." She came out as bisexual on Twitter in 2013.
"I'm queer," she tweeted. "I don't really identify as a lesbian, because I've dated predominately men. But I've certainly dated women."
Sara Gilbert
Sara Gilbert grew up on television, playing middle child Darlene Conner on "Roseanne" from 1998-97. It wasn't until 2010, when CBS was about to launch "The Talk" with Gilbert as a permanent panelist, that she decided to come out as gay.
"I don't think [being out] will be a problem … I don't ever really think of things as being out or in," she told the Television Critics Association in Los Angeles. "I just think I am who I am, and when topics come up that are appropriate, I'll talk about them and share when it seems right."
Gilbert has reprised the role of Darlene in "The Conners," now airing on ABC.
Make Your Money Work Better for You
Adam Lambert
Adam Lambert rose to fame as the runner-up on the eighth season of "American Idol." In addition to his powerful pipes, the "Ghost Town" singer made headlines during his 2009 stint on the show, when pictures of him kissing an ex-boyfriend were made public.
"'Come out' is so funny to me because I've never been in," the former "Idol" contestant told ABC News. "I've always been out. I just chose to avoid it. I didn't … I don't feel closeted. Everybody that I worked with knew about my personal life."
Raven Symone
"That's So Raven Star" Raven Symone rose to fame as a child actress on "Hangin' With Mr. Cooper." A former co-host of "The View," she referred to herself as a lesbian in a 2016 episode, but later told Variety she doesn't subscribe to labels.
"I feel that I've definitely been accepted regarding my placement in the LGBTQ community by those in the community and not in the community," she said in an interview with Variety.
David Hyde Pierce
David Hyde Pierce played the fastidious Dr. Niles Crane on the long-running sitcom "Frasier," and there were questions written into a few episodes of the show as to whether the character was gay. He wasn't – Niles had three wives during the span of the sitcom – but Pierce confirmed in 2007 that he indeed was gay in his real life. The following year, he married his partner of more than 25 years at the time, TV writer Brian Hargrove.
Pierce won four Emmy Awards for his portrayal of Niles Crane and also won two Tony Awards. He currently is appearing as the husband of the French chef Julia Child in the HBO Max show, "Julia."
Make Your Money Work Better for You
Sam Smith
British singer Sam Smith is known for powerful ballads like "Too Good at Goodbyes" and "Stay With Me." They also made headlines when they came out at as nonbinary on Twitter in 2019.
"I've decided I am changing my pronouns to THEY/THEM after a lifetime of being at war with my gender I've decided to embrace myself for who I am, inside and out…," they tweeted.
Cara Delevingne
As a model, Cara Delevingne has had deals with brands like Dior, Burberry and Puma. Also an actress, the bisexual beauty has starred in a variety of films, including "Suicide Squad" and "Paper Towns." More recently she's had a role as Selena Gomez's character's love interest in Hulu's "Only Murders in the Building."
Delevingne found herself at the center of a controversy in 2015 when a Vogue article suggested her bisexuality might be a phase. She told The New York Times she found "nothing malicious" in the article, but said, "My sexuality is not a phase. I am who I am."
Portia de Rossi
Actress Portia de Rossi is best known as Lindsay Bluth Funke on "Arrested Development." She's been married to Ellen DeGeneres since 2008, but she hasn't always been comfortable being a lesbian.
"'I'd never met one for a start and I just thought they were strange and that they hated men and they were very serious and I had these ridiculous images in my head…,'" she said in an interview on The Conversation With Amanda de Cadenet.
Neil Patrick Harris
Actor Neil Patrick Harris has enjoyed a wildly successful career, most notably including starring roles on "How I Met Your Mother" and "Doogie Howser, M.D." He came out as gay in 2006.
"I am happy to dispel any rumors or misconceptions and am quite proud to say that I am a very content gay man living my life to the fullest and feel most fortunate to be working with wonderful people in the business I love," he said in an exclusive statement to People.
Make Your Money Work Better for You
Anderson Cooper
CNN anchor Anderson Cooper said he struggled with being gay as a young adult because of the limitations placed on gay people at the time. "It wasn't what I envisioned for my life," he said on "Anderson Cooper Full Circle" in 2021. "I imagined a family, getting married, and all those things which weren't possible at the time."
He continued: "I think about a year after college I realized I don't want to waste any more time worrying about this and wishing I was some other way. I think being gay is one of the blessings of my life. And it made me a better person, it made me a better reporter."
Cooper is the father of two young sons born via surrogate.
Robin Roberts
"Good Morning America" co-host Robin Roberts came out as a lesbian in a 2013 Facebook post. During a 2017 "Good Morning America" segment on underground gay conversion camps, Roberts thanked her late parents for supporting her when she came out.
"I'm so grateful, especially after seeing this, how supportive they were of me as a gay woman, and my family and friends," she said.
Ian McKellen
Iconic actor Ian McKellen has more than 100 credits to his name, including playing Gandolf in "The Lord of the Rings" saga. He publicly came out as gay during a 1988 BBC Radio 3 interview.
"I never met a gay person who regretted coming out – including myself," he tweeted. "Life at last begins to make sense, when you are open and honest."
Make Your Money Work Better for You
Kristen Stewart
Kristen Stewart rose to fame as Bella Swan in the "Twilight" saga. She dated co-star Robert Pattinson for years, but after their 2013 breakup, she began dating women. However, she said she doesn't want her sexuality to be labeled.
"You're not confused if you're bisexual. It's not confusing at all. For me, it's quite the opposite," she said in an interview with The Guardian.
Last fall, she starred as Princess Diana in "Spencer" and got engaged to girlfriend Dylan Meyer.
Caitlyn Jenner
Caitlyn Jenner became a reality star on "Keeping Up with the Kardashians" before she debuted her own show, "I Am Cait," which followed her gender transition. An Olympic gold medalist and parent to Kylie and Kendall, Jenner announced she was a transgender woman in 2015 and that year won the Arthur Ashe Award for Courage at the ESPY Awards.
"If there is one thing I do know about my life, it is the power of the spotlight. Sometimes it gets overwhelming, but with attention comes responsibility. As a group, as athletes, how you conduct your lives, what you say, what you do, is absorbed and observed by millions of people, especially young people. I know I'm clear with my responsibility going forward, to tell my story the right way — for me, to keep learning, to do whatever I can to reshape the landscape of how trans issues are viewed, how trans people are treated. And then more broadly to promote a very simple idea: accepting people for who they are. Accepting people's differences," she said.
Jodie Foster
Actress and director Jodie Foster has dozens of credits to her name, including "The Silence of the Lambs" and "Contact." The notoriously private star publicly came out in a speech at the 2013 Golden Globe Awards.
"I already did my coming out about a thousand years ago back in the Stone Age, in those very quaint days when a fragile young girl would open up to trusted friends and family and co-workers and then gradually, proudly to everyone who knew her, to everyone she actually met," she said.
Barry Manilow
Legendary singer Barry Manilow had a slew of hits, mostly love songs, in the '70s and '80s, including "Mandy," "I Write the Songs" and "Looks Like We Made It." In 2017, he opened up about his sexuality for the first time to People.
"I thought I would be disappointing them if they knew I was gay. So I never did anything," he told People.
Make Your Money Work Better for You
Rosie O'Donnell
She rose to fame with her self-titled talk show "The Rosie O'Donnell Show" and later was the moderator on "The View." Also an actress, Rosie O'Donnell officially came out in 2002, during a comedy show at Caroline's on Broadway in New York City.
"I don't know why people make such a big deal about the gay thing… People are confused," The New York Post quoted her as saying during the set.
Ricky Martin
Former Menudo member Ricky Martin made his name as a solo artist in the late '90s with hits like "Livin' La Vida Loca" and "She's All I Ever Had." In 2010, he came out on his website, referring to himself as a "fortunate homosexual."
"These years in silence and reflection made me stronger and reminded me that acceptance has to come from within and that this kind of truth gives me the power to conquer emotions I didn't even know existed," he wrote.
Miley Cyrus
As a child actress, Miley Cyrus rose to fame on "Hannah Montana." Now a bonafide popstar, she's known for hits like "Wrecking Ball" and "Party in the U.S.A." She married Australian actor Liam Hemsworth in December 2018 but the marriage was over within a year.
"I think it's very confusing to people that I'm married," she told Elle in a 2019 interview, pre-divorce. "But my relationship is unique. … I'm in a hetero relationship, but I still am very sexually attracted to women."
Jim Parsons
Jim Parsons is best known for his work as Sheldon Cooper on "The Big Bang Theory," a character he played for 12 seasons. He publicly came out in 2012, in an offhand comment made to The New York Times.
"Once it was out in the public, I was like, 'Well, f– you! If you still have a problem with gay people, you directly have a problem with me," he told Variety.
Make Your Money Work Better for You
Ellen DeGeneres
Multitalented comedian Ellen DeGeneres recently signed off from her talk show, which began in 2003, for the final time. In the last episode, she shared how being gay in Hollywood has changed.
She said she "couldn't say 'gay' on the show" in the beginning or discuss her wife, Portia de Rossi, before gay marriage became legal. "Now I say 'wife' all the time," she said.
The contrast is stark from when she came out on the cover of Time magazine in 1997. After her character on her self-titled sitcom did the same, she received major backlash.
Elton John
Elton John is one of the most iconic performers in the world, known for hits like "Tiny Dancer," "Crocodile Rock" and "Rocket Man." He married his husband, David Furnish, in 2014, after having been together for 26 years.
"It's wonderful to be gay. I love being gay. I really do," John told Variety in 2019.
More From GOBankingRates
Jami Farkas contributed to the reporting for this article. All net worths collected from Celebrity Net Worth.