Top 10 Richest TikTok Influencers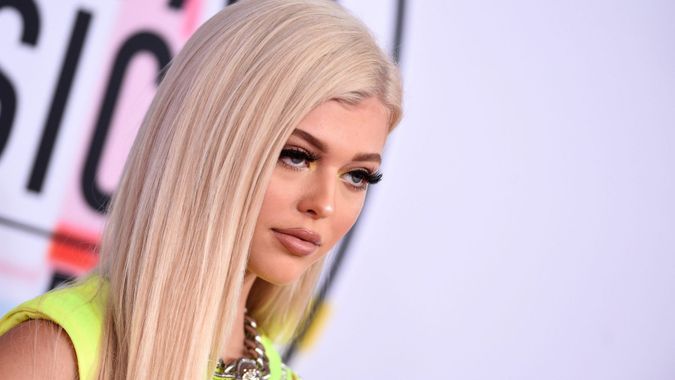 Stewart Cook/Shutterstock / Stewart Cook/Shutterstock
As the world becomes more digitally connected and social media continues to hold sway over younger generations, the power of influence itself has become a job that lucky and talented young people have been able to successfully parlay into millions of dollars. The social media channel TikTok is especially popular and has catapulted many young aspiring entertainers into fame and fortune. Many TikTok influencers make their name through dancing, singing, lip-syncing to music and other kinds of performance. Many of the influencers on this list became millionaires before they were legal adults, several dropped out of or postponed college in order to focus on their careers and all continue to rake in cash across multiple social media channels through sponsorship deals. Here are 10 of the richest TikTok influencers.
Spencer X: $1.2 Million
One of the older influencers on this list, Spencer X, 28, is a beatboxer who has been studying the form since he was a child, according to Forbes. He made his TikTok debut in 2019 and gained upwards of 10 million fans as well as sponsorships with Uno, Oreo and Sony. His net worth is valued at $1.2 million.
See: The Most Lucrative Collaborations of All Time
Michael Le: $1.2 Million
Twenty-year-old Michael Le has ambitions to be the top influencer on TikTok, according to Forbes. While he's not the richest yet, he's gaining in popularity. He and several other influencers formed a TikTok collective they call "Shluv House" and live and make videos together to pull in cash. His biggest sponsor is Bang Energy Drinks and he intends to take his videos to YouTube soon. His net worth is valued at around $1.2 million.
Check Out: 5 Social Media Sites Worth the Investment
Josh Richards: $1.5 Million
Thanks to the power of TikTok, 19-year-old Josh Richards has earned at least $1.5 million through sponsorship deals with Reebok and HouseParty, YouTube ad revenue and a record deal with Warner Records to name a few, according to Forbes. He has also co-founded a talent management company, TalentX, and a business, Ani Energy. If that isn't enough to keep the teen busy, he recently became chief strategy officer of Triller, a smaller TikTok rival.
More: How To Make Money on TikTok: 7 Effective Ways
Riyaz Aly: $2 Million
The 18-year-old influencer is an Indian internet celebrity, fashion blogger and TikTok influencer known for his lip-syncs. He has more than 42 million TikTok followers and earns around $35,000 for each of his branded content posts, according to the Economic Times. He is worth $2 million, according to Celebrity Net Worth.
Read: These Are 10 of the Richest Teenagers in the World
Loren Gray: $2.6 Million
Eighteen-year-old singer Loren Gray was, in 2020, briefly the most followed influencer on TikTok, with 40 million subscribers. While the D'Amelio sisters passed her up, she is still one of the channel's stars. She's earned $2.6 million through sponsorship deals with brands like Burger King and Revlon, and some from her eight singles with Virgin Records.
See: Taylor Swift and 24 More of the Richest Musicians
Dixie D'Amelio: $2.9 Million
Charli D'Amelio's older sister, Dixie, age 20, is not far behind in TikTok success. She has 32 million followers, according to Forbes, and has inked deals, along with her sister, with clothing company Hollister and makeup company Morphe. While Charli focuses on dancing, Dixie is working on a music career. She released her first single, "Be Happy," which trended ahead of Kanye West on the day of its release. Forbes estimates her net worth at $2.9 million.
Find Out: Ariana Grande, Drake and Other Child Actors Who Went on to Make Millions in Music
Zach King: $3 Million
Thirty-one-year-old Zach King was an influencer before most of the kids on this list even dreamed of TikTok. King got his start posting videos on YouTube in 2008 and Vine in 2013. He won the Hewlett-Packard commercial contest in 2010 and YouTube's NextUp Creators contest in 2013. He's gone on to compete in the reality game show "The Amazing Race," direct several short films and has become wildly famous for his creative magic on TikTok and elsewhere. He's worth $3 million, according to Celebrity Net Worth.
More: 15 Rich Influencers Who Didn't Need a College Degree
Charli D'Amelio: $4 Million
The 16-year-old's star rose on TikTok for the first time in June 2019 due to the competitive dancer's viral dance videos. She was soon invited to dance with singer Bebe Rexha, who opened for the Jonas Brothers at the Barclay Center in New York that same year. According to Forbes, her net worth is $4 million. Along with selling her own merchandise, she published her first book, "Essentially Charli: The Ultimate Guide to Keeping it Real," in December 2020.
Read: How Much Do Instagram Influencers Make? 2021 Top Earners
Addison Rae Easterling: $5 Million
As of July 2020, the then-19-year-old had more than 48 million followers on TikTok, according to Seventeen magazine. She became so successful, with a net worth valued at $5 million according to Forbes, that she quit college to pursue her TikTok career full time. She went on to become a global spokesperson for American Eagle clothing company and started a weekly Spotify podcast with her mom, Sheri Nicole, called Mama Knows Best.
See: Celebrity Endorsement Deals With Insane Payouts
Baby Ariel: $6 Million
The 21-year-old influencer and singer known as Baby Ariel got her start on TikTok when it was formerly called Music.ly. With more than 25 million followers on TikTok at that time, Time magazine dubbed her one of the most influential people on the internet and Forbes featured her on its 2017 list of top entertainment influencers. In addition to making music, she launched an anti-bullying campaign called #ArielMovement in 2015. According to Celebrity Net Worth, she is worth $6 million.
Read: These Stars Get Paid Obscene Amounts of Money To Post One Picture
More From GOBankingRates
Last updated: April 13, 2021