5 Easy Ways to Pay Off Debt Before the Holiday Season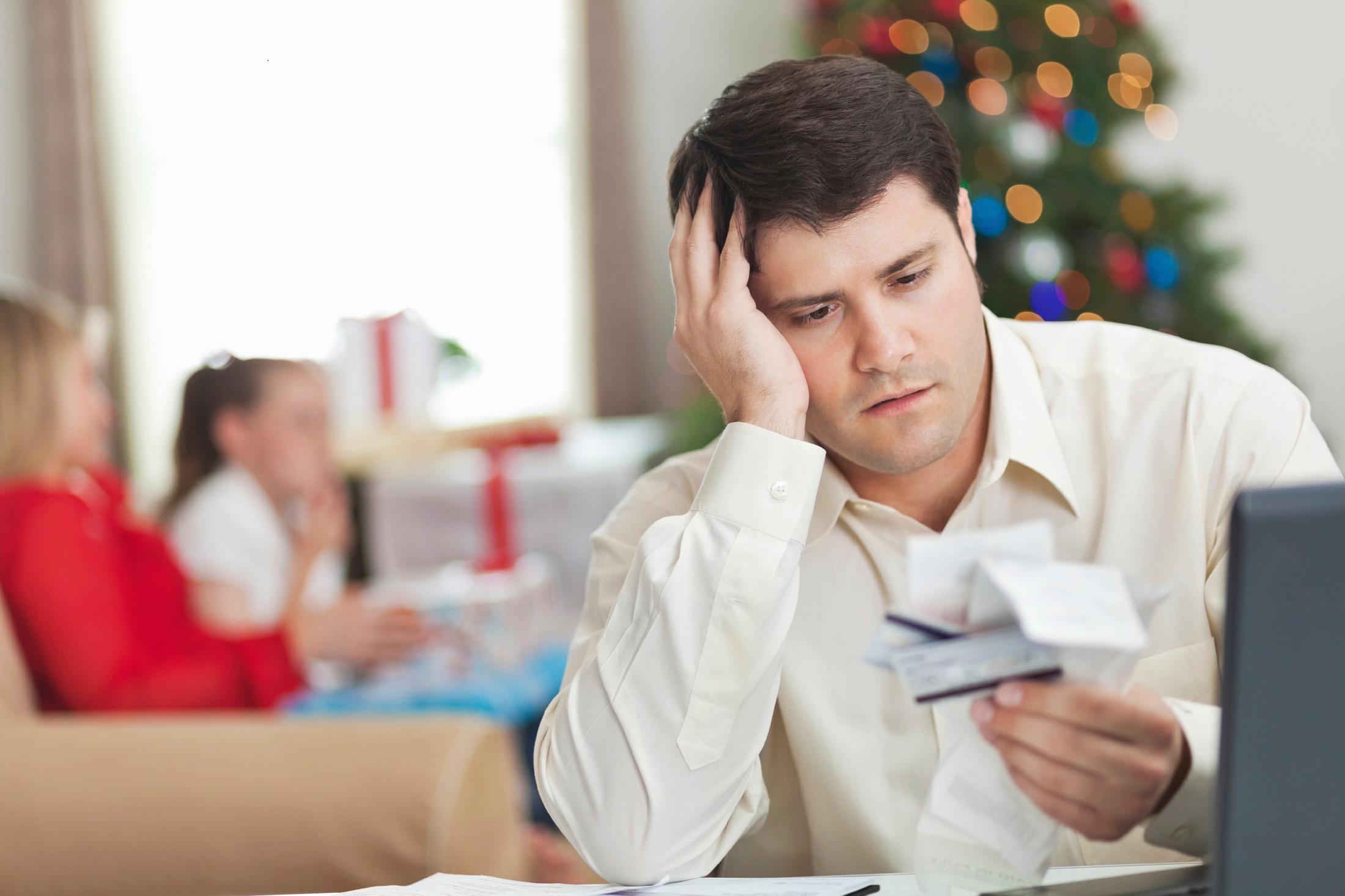 Holidays are stressful. There are demands to attend events and give gifts, all while remaining merry.
And then there is the strain on your wallet. On average, Americans spent $781 during the 2014 holiday season, according to the statistics portal Statista.
The struggle to keep ahead of holiday debt does not just affect lower-earning Americans. In fact, a CreditCards.com survey from last year revealed households with annual incomes of at least $75,000 are the most likely of all to incur holiday debt.
If you overspend on gifts, the results can be devastating to your financial well-being. That is especially true if you already have accumulated years of debt.
People who owe a lot of money for past spending sins should try to pay off debts before the holiday season starts. Here are some great ways to find the money to do that.
Related: Debt Snowball vs. Debt Avalanche: The Best Way to Freeze Debt
1. Cut the Extras
With the holidays approaching, it is time to shave a few dollars off your monthly bills by cutting out some things you do not actually need, said Paul Tarins, president and founder of Sovereign Retirement Solutions in Winter Park, Fla.
Make Your Money Work for You
"Use that money to pay off your debt," Tarins said.
Some of the areas you can look at to trim expenses are:
Clothing
Entertainment
Groceries
Gifts
Pet expenses
Julie Ritten, president and founder of Ritten Financial in Southfield, Mich., said cable television is another area where you can save.
"It's one of the most overpriced services that you pay for and no longer need," she said. "Replace cable with Netflix or Hulu Plus. It will cost you pennies per day versus dollars per day."
Ritten suggested bringing your lunch to work instead of buying it. You might also want to review your caffeine habit. "Make coffee in the morning instead of stopping at Starbucks," she said. "I was able to find an additional $400 per month on Starbucks alone for one client."
2.  Tap Into Investments
If you have an investment account that you use for fun money, tap it now, Tarins said.
"Look for a few profitable positions to sell and use that money to pay off your debt," he said, adding that you might want to weigh the tax implications of selling before you do so.
Make Your Money Work for You
The worst option is withdrawing money early from your 401k. Do this, and in most cases you will incur penalties. According to Fidelity, in addition to federal and state income tax, investors younger than 59.5 years old who cash out have to pay a 10 percent early-withdrawal penalty.
The potential result for some investors: Cashing out $50,000 in 401k savings might leave just $35,000 in cash after 20 percent withholding and a 10 percent early withdrawal penalty, Fidelity reported.
Instead, consider tapping your sources outside your retirement account, including taxable mutual funds, ETFs and stocks.
3. Get a Second Job
According to Credit.com, there are only two ways to get out of debt: Make more money or spend less.
If you are considering getting a second job, calculate how much you owe before the holiday season. Then, find a job that can help you reach your financial goal.
If you are already working a full-time job, consider adding a part-time job from home. Flexjobs has a database of more than 25,000 companies for people seeking such opportunities. It lists telecommuting jobs, part-time jobs and freelance work.
Make Your Money Work for You
For example, you will find openings for part-time customer service representatives, copywriters, bartenders, dog walkers and bloggers.
Related: 20 Ways to Improve Your Chances of Getting a Job 
4. Create a Budget
If you are in debt, either you are overspending now or have done so in the past.
Ron Adams, owner of Retirement Solutions in Chattanooga, Tenn., had one client whose wife had accumulated a lot of credit card debt. The couple did not have enough money to live on, let alone to pay holiday bills. Adams helped them find a solution by working with them to create a budget.
"By doing so, we found with this client that they had $3,500 of disposable income," Adams said.
Right away, the couple started paying themselves first and putting a lot of their money toward debt repayment. They are on schedule to be out of debt by the end of November, Adams said.
"It is getting close to Christmas, and for the first time in years, they are on track and can see the light at the end of the tunnel," he said.
Make Your Money Work for You
Less than 40 percent of Americans keep a budget, according to the National Foundation for Credit Counseling. But doing so is a simple solution to a complex problem. Budgeting should be the foundation of your debt strategy because you will find out exactly where you are overspending.
Related: Senator Elizabeth Warren's 50-30-20 Rule Could Finally Fix Your Budget
5. Have a Garage Sale
If you host a garage sale, you likely will be surprised at how much someone might pay for items you no longer want, Tarins said. "It can work really well if you can coordinate this with your neighbors and have a mega-garage sale," he said.
This is a simple way to pay off debt before the holidays are in full swing. It might not be an option for places where the weather is turning colder, but it can work in many other places.
To get the most bang for your buck during a garage sale, do research on Google or eBay to see what similar secondhand or vintage items sell for and price accordingly.
So many years, people plan to spend within their means during the holidays but instead end up accumulating more debt. If you pay off old debts before the holiday season, you will be better prepared to handle whatever the holidays might bring.