Finance and Stress: Where Your Stress Came From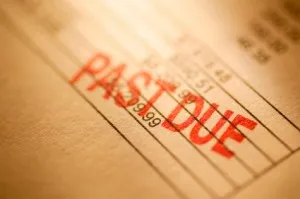 Dealing with any type of stress can be difficult, but dealing with financial stress can add to your already pressure-filled existence. As soon as you realize financial stress is a problem, it's good to start relieving the pressure. However, you need to know where the stress is coming from. So let's look at some common causes of financial stress and how you might deal with them.
Debt
Having a pile up of debt can cause significant financial stress. While it may seem that debt is really the creditor or lender's problem, the burden is most definitely yours. Whether you have a low credit score preventing you from a loan, car, home or you have creditors hounding you to pay your bills, the stress can take its toll on you.
Here are a few solutions to help resolve the problem:
Make Your Money Work for You
Unemployment
Unemployment can cause significant financial strain, especially if you were not warned of this impending doom. Millions of workers laid-off workers know all too well the difficulty of unemployment.
However, if you've been laid off, you can take advantage of unemployment benefits for up to half the year. Also, Congress is working to extend those benefits, so take advantage of them – and take time to review your budget to find reasonable areas to cut back (eating out, subscriptions, shopping, etc.).
Expensive Insurance
Maintaining expensive auto, life, health or homeowners insurance can be a definite source of stress. However, it's good to know that you can find less expensive alternatives by looking for discounts with your own company, or simply comparison shopping online for a new provider.
Mortgage
If your mortgage is becoming too much to handle, it can cause significant stress. One way to resolve the issue is to talk to your lender about a temporary reprieve (interest rate decrease, deferred payments, part of principal forgiven). If your mortgage is high enough and you have little-to-no income, it can be impossible to keep up. So, try to work with your lender to see if your financial strain can be relieved.
Keep in mind that more than one common cause of financial stress may apply to you. The more causes you have relating to your life, the harder you will want to work to alleviate those strains. Financial stress can cause as much damage as a physical strain, so the sooner you move toward a resolve for your finances, the easier it will be for you to manage your life.