15 Highest-Paid Olympic Athletes, From Shaun White to Michael Phelps
These Olympic athletes all made a fortune branding themselves.
Julian Finney / Getty Images
Olympic athletes don't get paid to compete, but that doesn't mean it doesn't pay to perform. In honor of the Winter Olympics 2018 in Pyeongchang, GOBankingRates compiled a roundup of the wealthiest Olympic superstar athletes. From NBA superstars to fastest man on the planet, these 20 athletes took their victories straight to the bank.
Click through to see athletes who got Olympic medals and then got rich.
1/15
Jamie Smed / Flickr.com
1. Alex Morgan Net Worth: $3 Million
With the success she's had, this soccer player and Olympic gold medalist can land herself endorsements just for kicks. Known for scoring the match-winning goal for Team USA's semi-final match in the 2012 London Olympics, in 2015 she became the first women's soccer player to appear on the cover of the FIFA video games.
Some of the brands that Morgan has endorsed include Nike, Panasonic, Chobani, Procter & Gamble, Mondelez International and AT&T.
Wealthy Women in Sports: 20 Richest Female Athletes
2. Lindsey Vonn Net Worth: $3 Million
Regarded by some as the "Queen of the Winter Games," on the slopes Vonn is a force to be reckoned with. After being injured and forced to sit out of the 2013 skiing season -- and the 2014 Sochi Games -- Vonn was picked to represent the United States in Pyeongchang for the Winter Olympics 2018.
Her sponsors have been paying attention, too -- Vonn cleaned up throughout the course of her career with various endorsements from brands like Rolex, Oakley, Under Armour and Red Bull.
3. Michelle Kwan Net Worth: $16 Million
The most decorated figure skater in U.S. history, Kwan is a two-time Olympic medalist. To add to her trophy case, she also is a five-time winner of the World Figure Skating Championship and nine-time winner of the U.S. Figure Skating Championship.
During her time on the ice, she landed endorsement deals with brands such as Caress, Chevrolet, Coca-Cola, The Walt Disney Company, Kraft, Maxxis, Minute Maid, Starbucks, Visa and more.
4/15
Haslam Photography / Shutterstock.com
4. Shaun White Net Worth: $40 Million
Arguably the most recognized face from Team USA heading into the 2018 Pyeongchang Games, White is no stranger to lending his likeness for an endorsement or two. Having reportedly earned a minimum of $2 million per endorsement deal, the "Flying Tomato" has been the face of Burton Snowboards for over a decade.
In addition, the "Flying Tomato" has been linked to Red Bull, GoPro and Stride gum. White's deal with Red Bull landed him a personal half-pipe to play around on.
5. Michael Phelps Net Worth: $55 Million
Olympic medals are the crown jewel of the aquatic kingdom of the "Flying Fish." The most decorated Olympian of all time, Phelps holds the all-time record for total Olympic gold medals (23).
Over the course of his career, Phelps made quite a splash with his endorsements. Phelps' post-Olympic sponsors include Speedo, Subway, Visa, PowerBar, AT&T and Under Armour.
See: Michael Phelps' Net Worth as He Takes on a Great White Shark
6. Usain Bolt Net Worth: $60 Million
Truly living up to his nickname, the "Lightning Bolt" captivated fans with his incredible speed. The Olympic sprinter hails from Jamaica, and is widely remarked to be both the greatest sprinter of all-time, as well as the fastest man in the world.
Earning eight Olympic gold medals over the course of three separate Olympic Games, Bolt achieved the "Olympic triple double" for his accomplishments. Over the course of his reign, Bolt acquired over $30 million in endorsements from such companies as Puma, Gatorade and Virgin Media.
More Wealthy Sports Figures: 12 of the Richest Athletes of All Time
7/15
Clive Brunskill / Getty Images
7. Rafael Nadal Net Worth: $160 Million
For the King of Clay, Olympic gold medals are just gravy in addition to his long list of professional accolades. Currently ranked No. 1 in the world in men's singles tennis by the Association of Tennis Professionals, the Spanish sensation has made a bundle of endorsement deals through his career.
Netting a whopping $32 million in endorsements, Rafa has been the face of a number of brands. These include the obvious Nike, as well Kia, Mallorca-based bakery Quely and Emporio Armani.
8. Novak Djokovic Net Worth: $180 Million
One of the most decorated athletes in the sport of tennis, this Serbian superstar is an ace with a racket -- and with endorsements. Currently ranked No. 14 globally in men's singles tennis, Novak Djokovic scored a bronze medal at the 2008 Beijing Games for Team Serbia to add to his extensive awards cabinet.
As far as endorsements go, Djokovic is known for his unique work with Serbian telecom company Telekom Srbija, German nutritional supplement brand FitLine and Swiss watch manufacturer Audemars Piguet.
9/15
Leonard Zhukovsky / Shutterstock.com
9. Serena Williams Net Worth: $180 Million
Currently ranked at No. 22 in the world overall, Williams gave birth to her first child in fall 2017 and is taking a temporary hiatus from tennis until mid-2018. However, the "Grand Slam Goddess" and four-time Olympic gold medalist has already cleaned up a lifetime of endorsements and become super rich from tennis winnings.
Williams was tapped to be the Chief Sporting Officer of British-carmaker Aston Martin in 2015; she has also represented brands such as Nike, Puma, Gatorade, Pepsi, Beats by Dre, OPI Products and IBM.
10. Lionel Messi Net Worth: $340 Million
As far as footballers go, Messi ranks in the top tier. The Argentinean soccer star spent his entire career for the Spanish football club, Barcelona, but even netted himself an Olympic gold medal for Team Argentina in the 2008 Beijing Games.
Oft-compared to his peer, Cristiano Ronaldo, Messi proved himself as a moneymaker in his own right, thanks in part to lucrative endorsement deals from Adidas -- which signed him to a lifetime agreement.
11/15
Rich Polk / Getty Images for The Players' Tr
11. Kobe Bryant Net Worth: $350 Million
Perhaps it was his penchant for strategy -- or even his "Mamba Instinct" -- that helped land Kobe Bryant an eye-opening net worth. Bryant, a retired five-time NBA Champion and 18-time All-Star, padded his extraordinary resume with two Olympic gold medals with the U.S. National Men's Basketball team in the 2008 and 2012 Summer Olympics.
Known best as the standout shooting guard for the Los Angeles Lakers for two decades -- Bryant believed in the hustle both on the hardwood and in his bank account. Named by Forbes as the fifth-highest paid sports star in the world in 2013, Bryant has endorsed brands like Adidas, McDonald's, Sprite, Nutella and Nintendo -- to name a few.
Related: Shaq, Kobe Bryant and 28 Other Pro-Athletes Who Became Entrepreneurs
12/15
Ezra Shaw / Getty Images
12. LeBron James Net Worth: $400 Million
The legendary Cleveland Cavalier has become one of the most ubiquitous faces in modern athleticism, which certainly didn't hurt his wallet. From his trip to South Beach and his eventual heralded return to Cleveland. LeBron's accolades read like "The Twelve Days off Christmas" -- four NBA MVP Awards, three NBA championships, two Olympic gold medals (2008 and 2012) and the NBA Rookie of the Year Award.
As far as sponsorships go, LeBron James' endorsements include Beats by Dre, Coca-Cola, Dunkin' Brands, McDonald's, Nike, State Farm and Samsung.
13. Cristiano Ronaldo Net Worth: $400 Million
One of the transcendent superstars of the soccer pitch, Ronaldo's skills on the field translate to a lot of green -- for both himself and his sponsors. Branded by many as the most successful soccer player of all-time, Ronaldo stacked his already impressive resume with an appearance for Team Portugal at the 2004 Athens Games.
In addition to his accolades on the field, Ronaldo might be one of the world's highest paid soccer players. In both 2016 and 2017, the soccer star was ranked by Forbes as the world's highest-paid athlete. With some help from sponsors like Nike, PokerStars and Crunch Fitness -- there's little doubt that this celebrity will keep getting paid.
14/15
Julian Finney / Getty Images
14. Roger Federer Net Worth: $450 Million
Frequently found on the other side of the net is the Swiss Slammer Roger Federer. The 19-time Grand Slam champion held the global No. 1 spot in the ATP rankings for over 237 consecutive weeks. In addition to his collection of accolades, Federer landed a Grand Slam of endorsements, making him the top earner in tennis.
According to Tennis.com, he reportedly makes 40 to 50 million euros per year from endorsements like Nike, National Suisse, Credit Suisse, Rolex, Lindt, Gillette and Mercedes-Benz.
15. Michael Jordan Net Worth: $1.5 Billion
For many children and adults alike, there is no greater brand icon than Michael Jordan. The retired legendary shooting guard turned himself from an American icon into an even larger, international brand -- giving up the hardwood for a shot at entrepreneurial greatness.
Jordan's achievements have earned him the undoubted accolade of being the greatest basketball player of all time. In addition to creating the Air Jordan brand of sneakers for Nike, as well as reigning as principal owner and chairman of the Charlotte Hornets NBA team, this two-time Olympic gold medalist has been a spokesman for brands like Coca-Cola, Chevrolet, Gatorade, McDonald's, Ball Park Franks, Rayovac, Hanes and Wheaties.
Up Next: How 18 of the World's Best Athletes Spend Their Fortunes
About the Author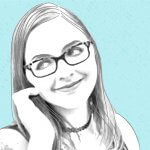 Rachel Holly Farrow is a Digital Content Editor for GOBankingRates.com. She has worked in a multitude of different mediums — traditional print, television, and now digital — before landing with the team at GBR. She also served as a Weekend News Producer and Digital Content Producer for an ABC-affiliate news station WNEP-TV 16 in Scranton, PA.