NBA Salaries and Endorsements: How Much the Top Players Like Kobe Bryant, Carmelo Anthony Make

6 min Read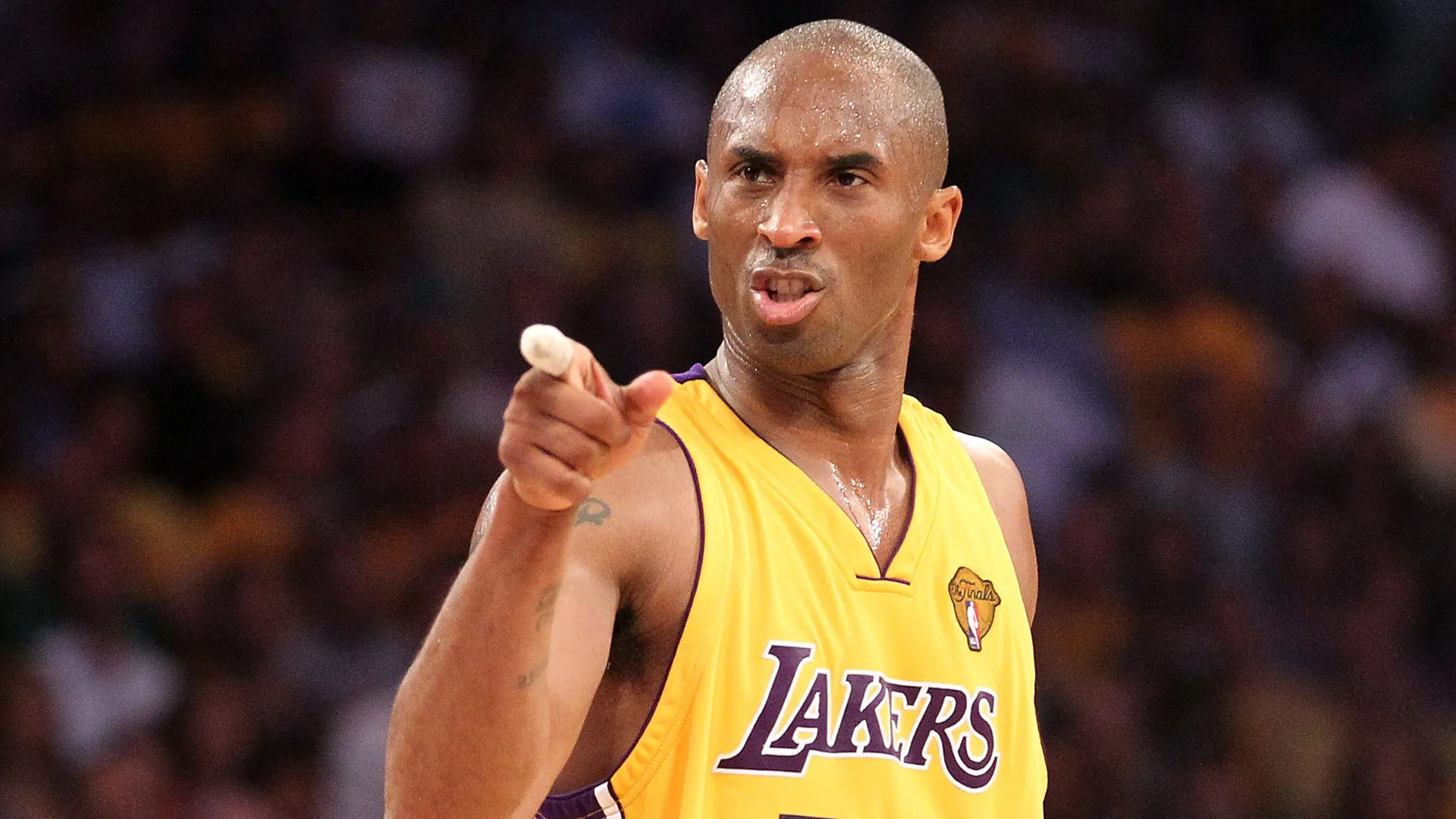 The 2017 NBA draft, which took place on June 22 at the Barclays Center in Brooklyn, N.Y., was a turning point for dozens of hopeful, soon-to-be professional basketball players. The players who pan out on the court stand to earn tens of millions a year in salary alone. And those who turn out to be marketable celebrities can pull in off-court earnings from corporate endorsements that dwarf their already hefty paychecks.
In fact, the NBA's top players earn tens of millions of dollars a year from basketball alone, with 116 players set to pull in eight-figure salaries during the 2017-2018 season, according to ESPN. Lucrative endorsement deals add many millions more to the net worths of the NBA's biggest superstars, whose brands are sometimes worth more than Hollywood actors and platinum-selling artists.
Here's a look at the players with the top NBA salaries, their net worths and their careers.
Make Your Money Work for You
Kobe Bryant Net Worth: $350 Million
When Kobe Bryant retired in 2016, he left the game with $680 million in total earnings — more than any team-sport athlete in history, reports Forbes. Also according to Forbes, Bryant's first contract with the Los Angeles Lakers — the team Bryant stuck with throughout his career — paid $3.5 million and covered three years. Over the next 17 seasons, Bryant received $320 million.
Bryant was the league's highest-paid player for the final six consecutive years of his career, and he was the only player in NBA history — other than Michael Jordan — to earn more than $30 million in a single season.
Not only did Bryant sign a $10 million yearly contract with Nike in 2003, but he landed major contracts with other global brands, including Mercedes-Benz, McDonald's, Sprite and Nintendo. On top of five NBA titles, he's the only guard to have played for 20 years and the only player at any position to play 20 years with the same team, reports USA Today.
LeBron James Net Worth: $400 Million
LeBron James and Kobe Bryant are both basketball superstars, and unsurprisingly, their net worths are in a league of their own. With a net worth of $400 million, Bryant falls a little behind the Cleveland Cavaliers star.
But, James is the second highest-paid athlete in the world for 2017, according to Forbes. From June 1, 2016, to June 1, 2017, his salary and winnings totaled $31.2 million and his endorsements came out to $55 million, bringing his total earnings to $86.2 million.
In addition to sponsorships, James has likely made substantial earnings off the court in one other way: acting. He played himself in Amy Schumer's "Trainwreck," and he's expected to star in "Space Jam 2," the sequel to Michael Jordan's 1996 movie, "Space Jam."
Keep Reading: LeBron James, Steph Curry and Other Giant Sports Endorsement Deals
Make Your Money Work for You
Derrick Rose Net Worth: $70 Million
Currently a free agent, Derrick Rose made nearly $21.3 million in salary for the 2016-2017 season, reported ESPN, the result of a five-year, $94 million contract he signed in 2011. From June 1, 2016 to June 1, 2017, he earned $13 million in endorsements, which combined with his salary, earned him the number 87 spot on Forbes Celebrity 100 list.
In 2011, Rose became the youngest player ever to be named league MVP. Derrick Rose's net worth is $70 million.
Chris Bosh Net Worth: $50 Million
Chris Bosh was the seventh-highest paid player in the NBA during the 2016-2017 season, earning more than $23.7 million from the Miami Heat. In 2014, the center signed a five-year, $118 million contract with the NBA team. He earns $2.5 million a year for endorsing products like Janessen Pharmaceuticals' blood thinner Xarelto.
Even though he was part of an especially strong draft class, which included LeBron James and Carmelo Anthony, Bosh was the fourth overall pick in 2003. Chris Bosh's net worth is a reported $50 million.
Kevin Durant Net Worth: $150 Million
Prior to the 2016-2017 season Kevin Durant left the Oklahoma City Thunder for the Golden State Warriors and a nearly $26.6 million salary and winnings. With $60.6 million in combined earnings, Durant was the fifth highest-paid athlete in Forbes' 2017 The World's Highest-Paid Athletes list. Durant also ranks No. 25 on Forbes' list of the highest-paid celebrities. The NBA star reportedly a whopping $34 million off endorsement deals.
The Oklahoma City star was drafted by the Seattle Supersonics in 2007. During the 2011-2012 season, Durant became the youngest player ever to earn three consecutive NBA scoring titles.
He has numerous sponsorship deals, including American Family Insurance, Nike and Beats. In 2014, Durant signed a contract extension with Nike that could exceed $300 million over the next decade. Currently, Kevin Durant's net worth is $150 million.
Make Your Money Work for You
Dwight Howard Net Worth: $100 Million
Dwight Howard is No. 50 on Forbes' list of the highest-paid athletes, reportedly earning $27.2 million, including $4 million off endorsement deals. The now Charlotte Hornet center earned a $23.2 million salary for the 2016-2017 season while playing for the Houston Rockets, reported ESPN.
The three-time Defensive Player of the Year opted out of his $88 million Houston Rockets contract to become an unrestricted free agent in 2016, which ultimately scored him a three-year $70.5 million deal with the Atlanta Hawks. The Hawks then traded him to the Hornets, making it his third team in three seasons. Dwight Howard's net worth is estimated at $100 million.
Chris Paul Net Worth: $75 Million
Chris Paul earned $22.9 million during the 2016-2017 season, making him the 10th highest-paid NBA player of the season, according to ESPN. For the Los Angeles Clippers, he signed a five-year, $107.3 million contract in 2013.
In the 2005 draft, Paul was the fourth overall pick. In 2006, he was named T-Mobile NBA Rookie of the Year. And, the nine-time All-Star was named All-Star MVP in 2013 and is ranked 10th in NBA history for assists, with a total of 8,251. Chris Paul's net worth is $75 million.
Carmelo Anthony Net Worth: $90 Million
When it comes to his NBA salary, Carmelo Anthony was the fifth highest-paid player of the 2016-2017 season, earning nearly $24.6 million with the New York Knicks. His endorsement deals include Haute Time and Nike, among others.
Anthony earned $32.6 million from June 1, 2016 to June 1, 2017, including $8 million from endorsements, reports Forbes. Carmelo Anthony's net worth is $90 million.
Stephen Curry Net Worth: $60 Million
Although his $12.1 million salary doesn't put him among even the top 70 highest-paid players for the 2016-2017 season, Stephen Curry is on a meteoric rise in the world of endorsement deals. Curry was named the Kia NBA MVP for the 2014-2015 season and again for the 2015-2016 season, which marked the first time in NBA history the vote was unanimous. Making NBA history is nothing new for Curry, who broke the league record when he made 13 three-pointers during a Nov. 2016 game — a record he previously shared with Kobe Bryant and Donyell Marshall.
Endorsements from companies like JPMorgan Chase and Brita earned Curry $35 million in from June 1, 2016 to June 1, 2017, according to Forbes. Stephen Curry's net worth is approximately $60 million and rising. In June 2017, he signed a record-breaking new five-year contract worth up to $201 million with the Golden State Warriors, according to Sports Illustrated. His new contract positions him as the NBA's top-earner for the 2017-2018 season, with a nearly $34.4 million salary, according to ESPN.
Fall From Grace: 19 Athletes Who Lost Their Huge Endorsement Deals
Editorial Note: This content is not provided by Chase. Any opinions, analyses, reviews, ratings or recommendations expressed in this article are those of the author alone and have not been reviewed, approved or otherwise endorsed by Chase.
About the Author