What Is Abby Wambach's Net Worth?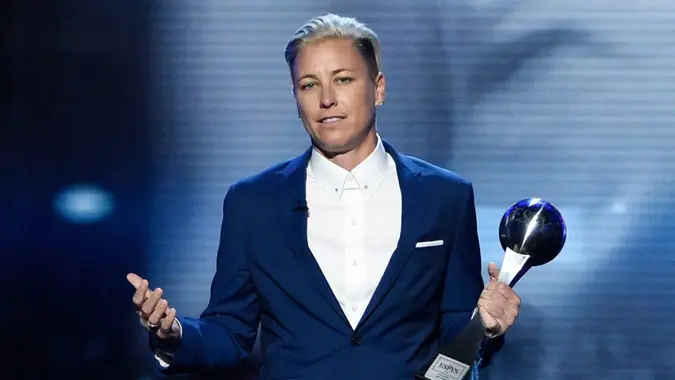 ©Invision/AP/Shutterstock
A two-time Olympic gold medalist and World Cup champion, Abby Wambach is also a bestselling author, advocate and activist.
Abby Wambach Net Worth: $4 Million
Although her record was surpassed by Canadian star Christine Sinclair in 2020, Wambach's 184 goals were the most scored by any man or woman in the history of international soccer when Wambach retired in 2015.
One night in 2013, she tied the record of 158 goals set by the great Mia Hamm a generation before. Then she broke the record with another goal, then broke her own record with another goal during the same game with a performance for the ages.
More From GOBankingRates
Last updated: Aug. 23, 2021
Make Your Money Work for You