What Is Greg LeMond's Net Worth?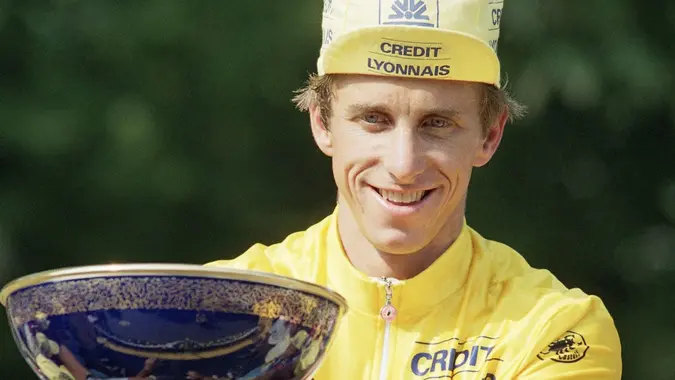 ©Laurent Rebours/AP/Shutterstock
In 1986, Greg LeMond became the first American and non-European in general to win the Tour de France — his first of three titles. No American has legitimately won the Tour since.
Greg LeMond Net Worth: $40 Million
Although he never competed in the Olympics, LeMond makes this list because he was chosen for the U.S. Olympic team in 1980, but America boycotted the Moscow Games. After that, he went pro and the Olympics didn't allow professionals to compete until after he retired in 1996. He is the greatest American cyclist in history.
LeMond was one of the first prominent figures in cycling to raise allegations that his heated rival Lance Armstrong might be taking performance-enhancing drugs. His LeMond Bicycles company has become one of the most respected names in the sport since he launched the brand in 1986. In February, Forbes reported that he just unveiled a new signature line of LeMond bikes.
More From GOBankingRates
Last updated: July 21, 2021