What Is Jack Nicklaus' Net Worth?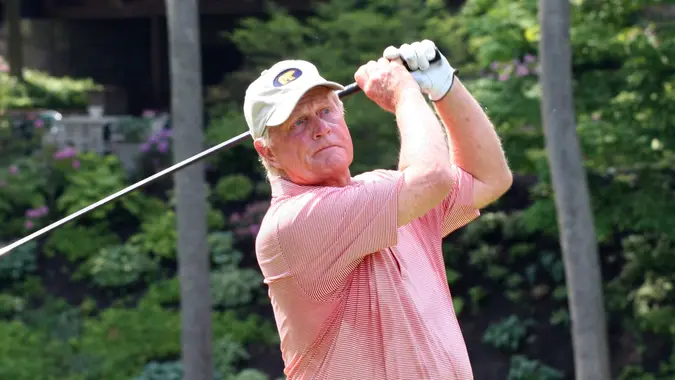 Barry Salmons / Shutterstock.com
Check out more information about Jack Nicklaus' net worth and career.
Jack Nicklaus Net Worth: $400 Million
Age: 83
Major wins: 18 (1962 U.S. Open, 1963 Masters, 1963 PGA Championship, 1965 Masters, 1966 Masters, 1966 British Open, 1967 U.S. Open, 1970 British Open, 1971 PGA Championship, 1972 Masters, 1972 U.S. Open, 1973 PGA Championship, 1975 Masters, 1975 PGA Championship, 1978 British Open, 1980 U.S. Open, 1980 PGA Championship, 1986 Masters)
Total PGA Tour Wins: 73
Notable: The Golden Bear sets the standard by which all other golfers are measured. With his astonishing 18 majors (and 19 runner-up finishes), Nicklaus dominated golf for more than two decades. He also had 20 international victories and has gone on to have a successful career in the course-design business.
More From GOBankingRates