What Is Joe Mauer's Net Worth?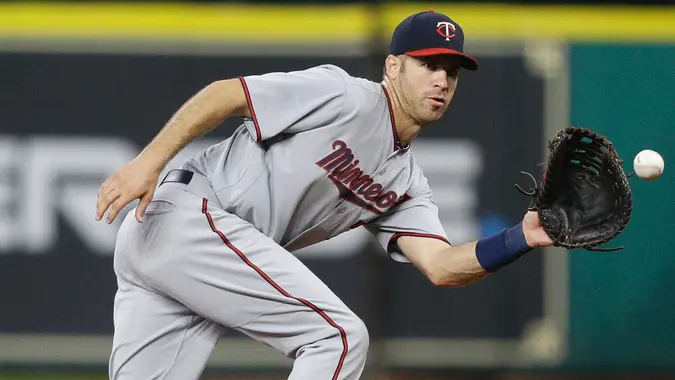 Bob Levey / Getty Images
Twins great Joe Mauer played in six All-Star Games, was named League MVP, won three Gold Gloves, three Batting Titles, and five Silver Slugger Awards.
Joe Mauer Net Worth: $100 Million
During his 14 seasons behind the plate and on first base, he earned $223.28 million in salary. He was one of the highest-paid athletes of any sport during his final year in the league in 2018, according to Forbes, thanks to an eight-year, $184 million contract extension that paid him $23 million a year through the end of his career.
More From GOBankingRates
Last updated: July 12, 2021