What Is Randy Johnson's Net Worth?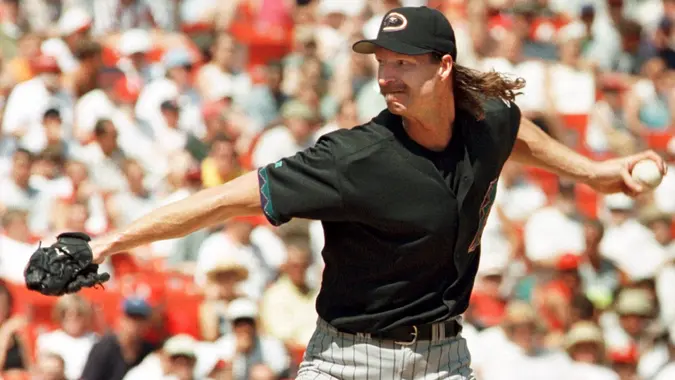 Tom Gannam/AP / Shutterstock.com
On March 24, 2001, a dove with impossibly bad timing proved the power behind the infamous fastball of the man known as "the Big Unit." Randy Johson — towering at 6-foot-10, the tallest player in MLB history — exploded the unfortunate bird in mid-air when it crossed the path of one of his pitches during live play in a televised game. 
Randy Johnson Net Worth: $95 Million
A 10-time All-Star, the Hall of Fame pitcher won five Cy Young Awards, four ERA Titles, the Triple Crown and was named Series MVP when he won the World Series the same year he turned a dove into a cloud of feathers. He earned $175.3 million on the mound along with plenty of off-field endorsement deals. After baseball, the Big Unit reinvented himself as a wildlife photographer. His website's logo is a dead bird.
More From GOBankingRates
Last updated: July 12, 2021
Make Your Money Work for You