What Is Vijay Singh's Net Worth?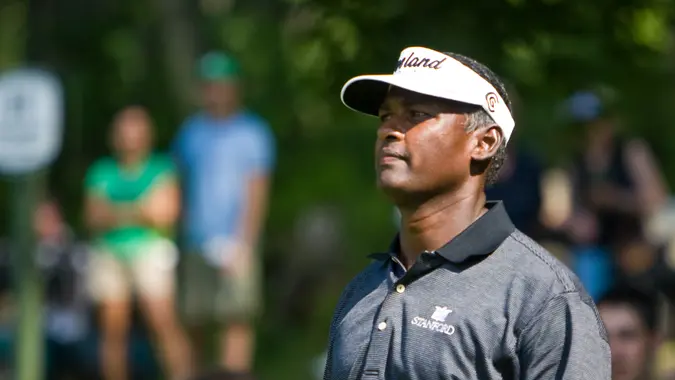 Jeff Schultes / Shutterstock.com
Check out Vijay Singh's net worth and some highlights of his career.
Vijay Singh Net Worth: $75 Million
Age: 58
Major wins: 3 (1998 PGA Championship, 2000 Masters, 2004 PGA Championship)
Total Pro Wins: 64
Notable: Singh has won 22 times since turning 40, a PGA Tour record.
More From GOBankingRates
Last updated: May 26, 2021
Make Your Money Work for You