30 Cruise Secrets Only Insiders Know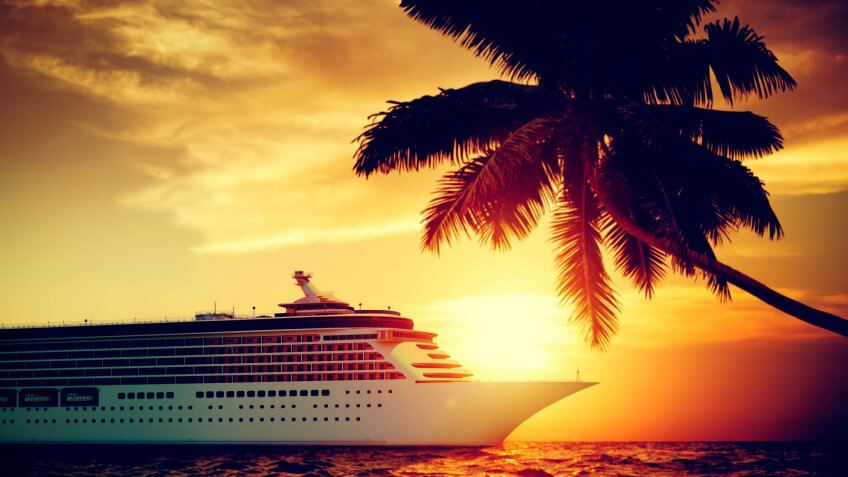 1/31
Show Thumbnails
iStock.com / Rawpixel
Cruises are popular vacation activities. According to a 2016 report by Cruise Lines International Association, demand for cruising rose 68 percent in the last decade, and with good reason. Not only can cruisers sail to exotic locales, sampling the culture and cuisine, but they can also enjoy a wide array of onboard activities, from swimming to rock climbing.
Because food and accommodations are included in the average cruise ship fare, this vacation option can be a good choice for travelers on a budget. However, extras like alcohol and spa treatments can easily drive up the base cost of a cruise. In fact, CLlA estimated the average cost per cruiser at $2,200.
Fortunately, there are ways to cut cruising costs without cutting the fun. Here are some tips to save money on your next cruise from top travel experts.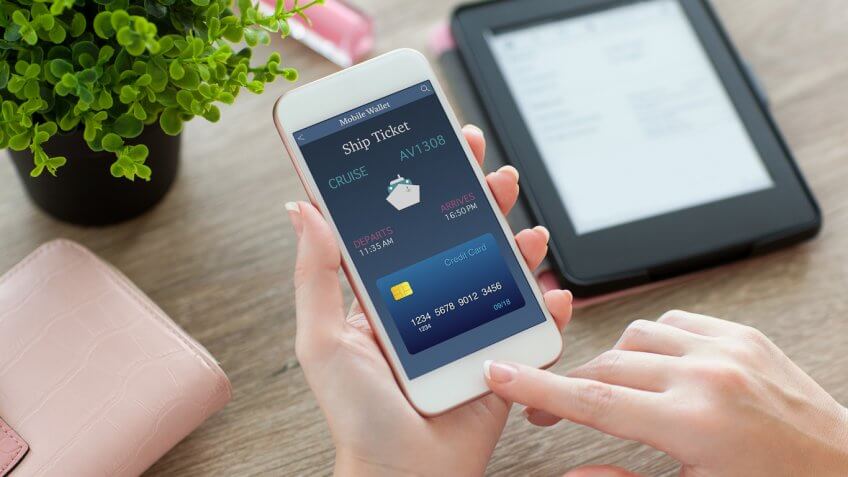 2/31
Show Thumbnails
Denys Prykhodov / Shutterstock.com
1. Book Far in Advance
One of the best ways to save money on a cruise is to book nine to 18 months before sailing, said Colleen McDaniel, managing editor of Cruise Critic.
"Booking in advance can allow you to not only secure a lower introductory fare, but it also can offer some significant add-on savings, like onboard credit, beverage packages or included gratuity — all of which could save hundreds of dollars," she said.
See: Savings Hacks You Need to Know Before Your First Cruise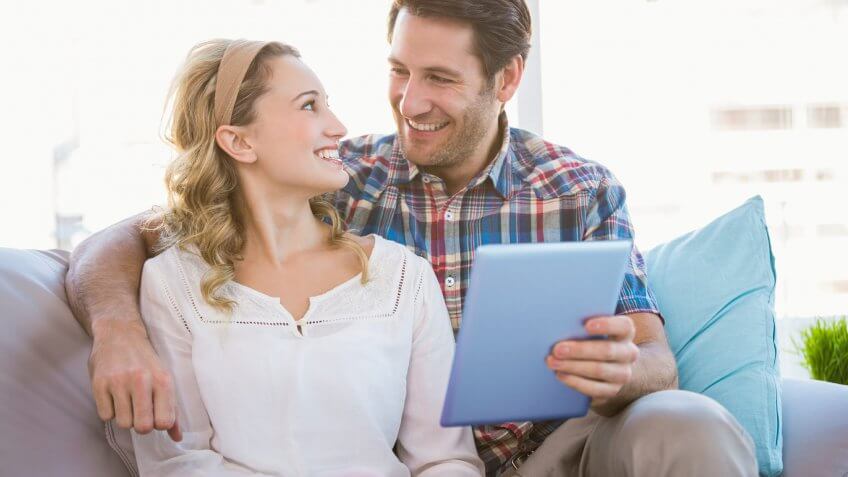 3/31
Show Thumbnails
iStock.com / Wavebreakmedia
2. Book at the Last Minute
If you're a spur-of-the-moment vacationer, you can find deals on cruises within three months of the departure date.
"The majority of companies will slash pricing at the last minute in order to fill the boat," said Greg Geronemus, co-CEO of smarTours, a group vacation tour company.
Expect discounts as high as 50 percent. Keep in mind, though, that you'll have a limited selection of cabins — and they're not likely to be the best, since preferred cabins will likely have sold first, McDaniel said.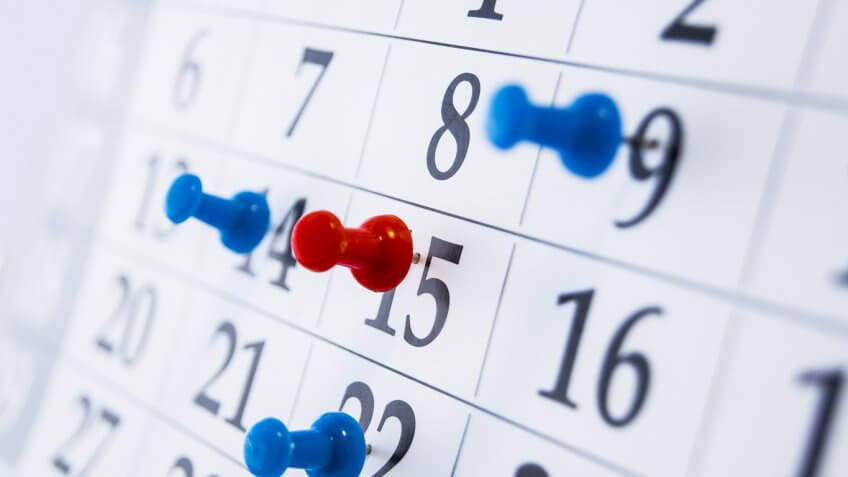 4/31
Show Thumbnails
Matushchak Anton / Shutterstock.com
3. Be Flexible With Dates
If you haven't locked in your time off from work, opt to vacation when cruise prices are lower. Pricing for the same cruise can vary by hundreds of dollars from one week to the next, said cruise expert Stewart Chiron of The Cruise Guy.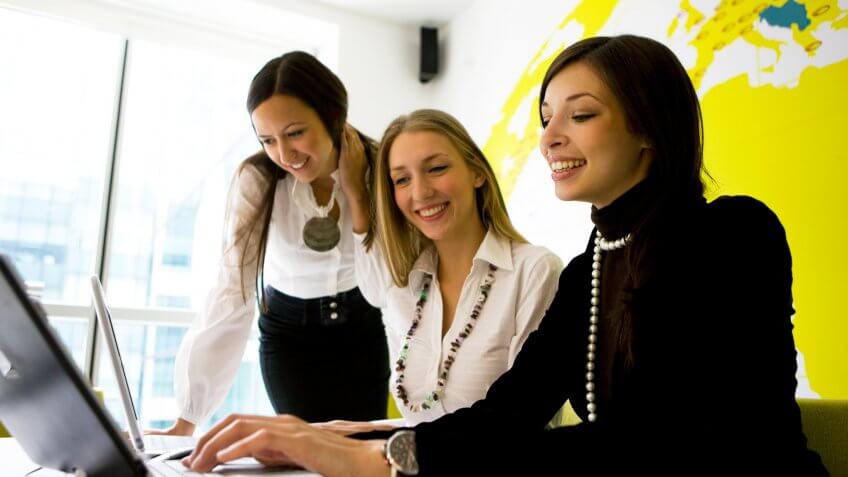 5/31
Show Thumbnails
iStock.com / webphotographeer
4. Use a Travel Agent
You can search cruise options online all day and still miss out on the best deals. That's because travel agencies tend to know about exclusive offers and promotions.
"Travel agents constantly have their fingers on the pulse of the cruise industry," said Rob Stuart, author of "Just Add Water: Your Guide to the Ultimate Cruise Vacation."
Not only do travel agents know the industry inside and out, but they can also buy tickets in bulk to get better pricing, Geronemus said. Using an agent can save couples hundreds of dollars, he said.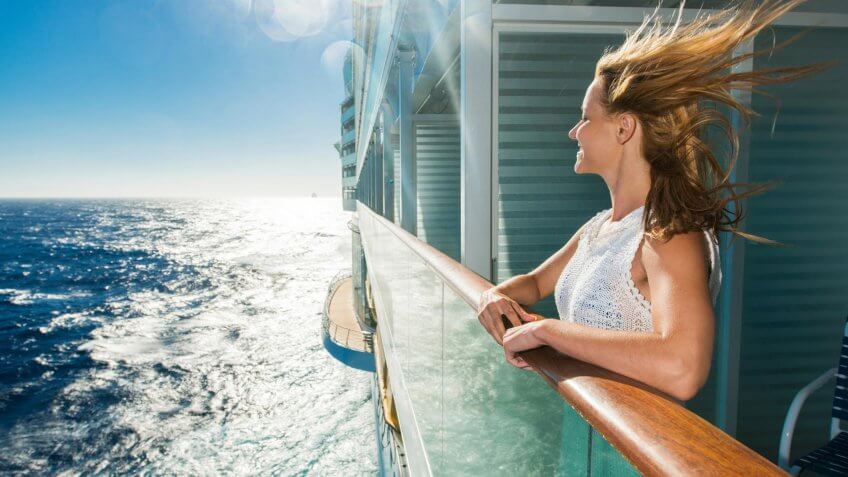 6/31
Show Thumbnails
iStock.com / BraunS
5. Take Advantage of Wave Season
The period between January and March is known as wave season, and McDaniel said this time of year is the equivalent of Black Friday for cruise lines. Not only can you find great deals, but you might also pick up perks like free drink packages, Stuart said.
Don't Miss: The Best Time to Book Your Travel Plans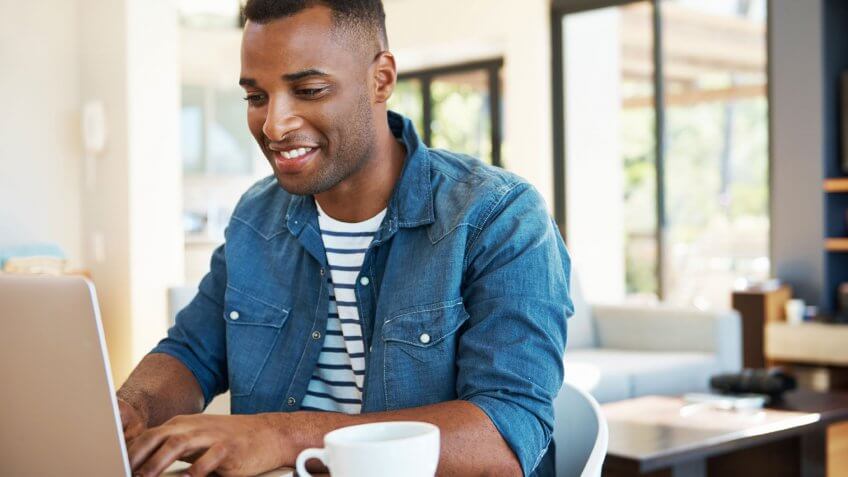 7/31
Show Thumbnails
iStock.com / pixdeluxe
6. Don't Miss Black Friday Deals
When winter comes biting, hunt down Black Friday deals on cruises for your perfect Caribbean getaway. Cruise lines have offered great deals for the shopping holiday in past years, McDaniel said.
"In some cases, cruises are deeply discounted and, of course, bundled with enticing add-ons," she said.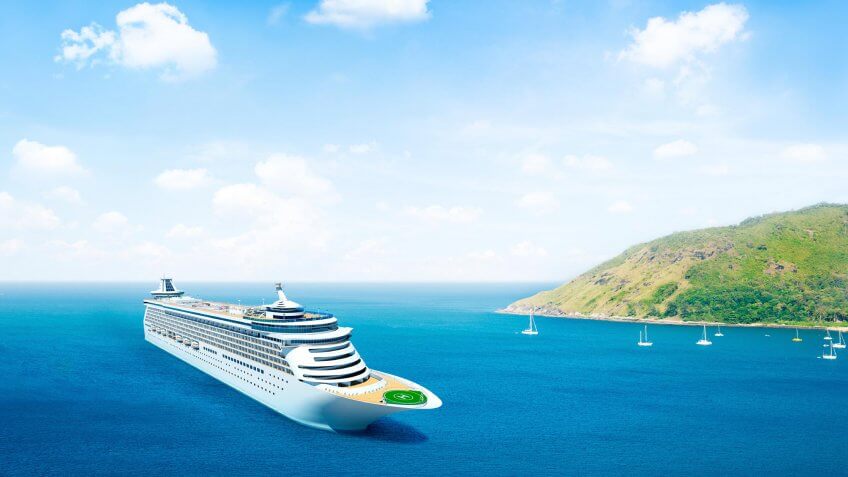 8/31
Show Thumbnails
iStock.com / Rawpixel LTD
7. Cruise in the Low Season
You can save 20 percent to 30 percent on the price of a cruise by traveling during the shoulder season, when demand is low. Most shoulder seasons are in the spring or fall.
Geronemus recommends cruising in Europe and Asia in April and October for lower prices. For Alaskan cruises, vacation in May and September, McDaniel said.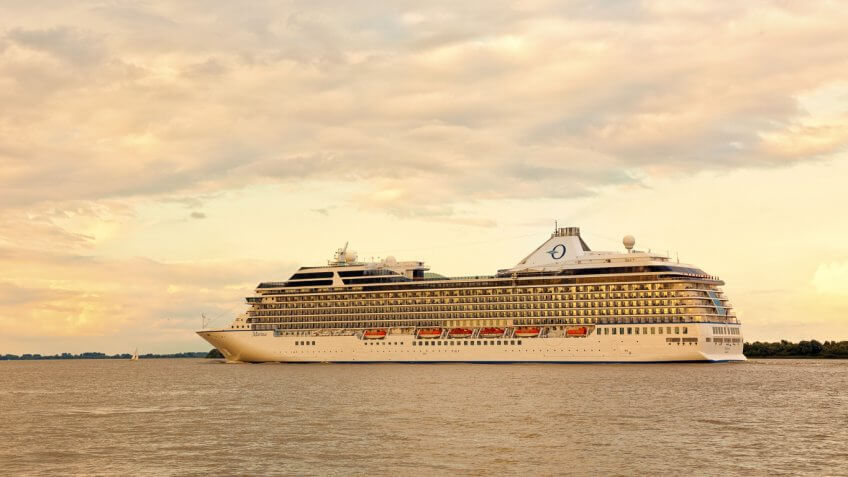 9/31
Show Thumbnails
Oliver Hoffmann / Shutterstock.com
8. Avoid Cruising on Holiday Weekends
Cruise fares tend to be highest during the holidays, when droves of vacationers are hitting the open seas.
"If you can avoid times when everyone is traveling, you're going to save a lot of money," Geronemus said. Not only are cruise fares higher during major holidays and long weekends, but airfare is also more expensive.
10/31
Show Thumbnails
BraunS / Shutterstock.com
9. Cruise Between Thanksgiving and Christmas
Schedule a cruise to the Caribbean between two of the biggest holidays of the year, and you could snag a good deal, Stuart said. Don't book a cruise too close to Christmas, though, because fares will be higher.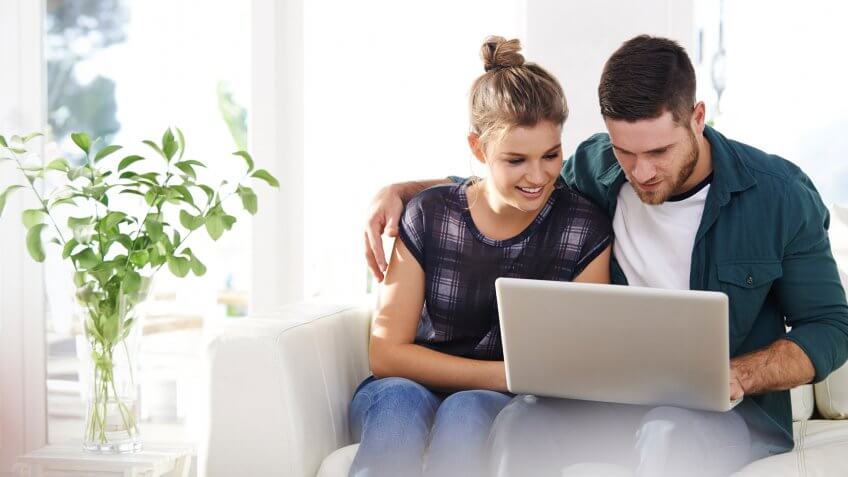 11/31
Show Thumbnails
iStock.com / annebaek
10. Gamble on a Cruise Guarantee Cabin
Sure, you can book a specific cabin on your cruise, but you could save money by booking a category of cabin instead. The guarantee cabin, as it's called, ensures you get a certain type of cabin — like one with a balcony — plus the possibility of an upgrade. Although you might get a room in a noisy part of the ship, you can save up to $1,000 per person, Chiron said.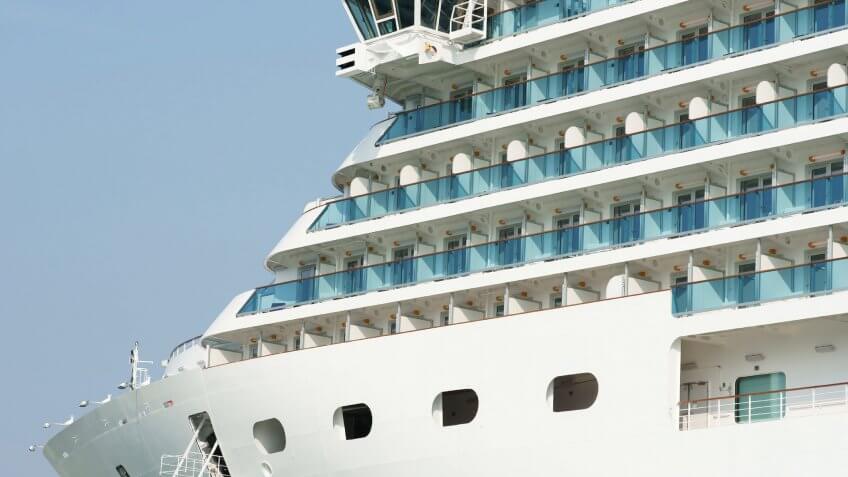 12/31
Show Thumbnails
iStock.com / ermingut
11. Don't Assume Traveling Solo Costs Less
If you travel solo, you might be paying more for your single cabin. That's because cruise lines price cabins assuming double occupancy, Chiron said. So, look for cruises that offer cabins for singles and compare pricing.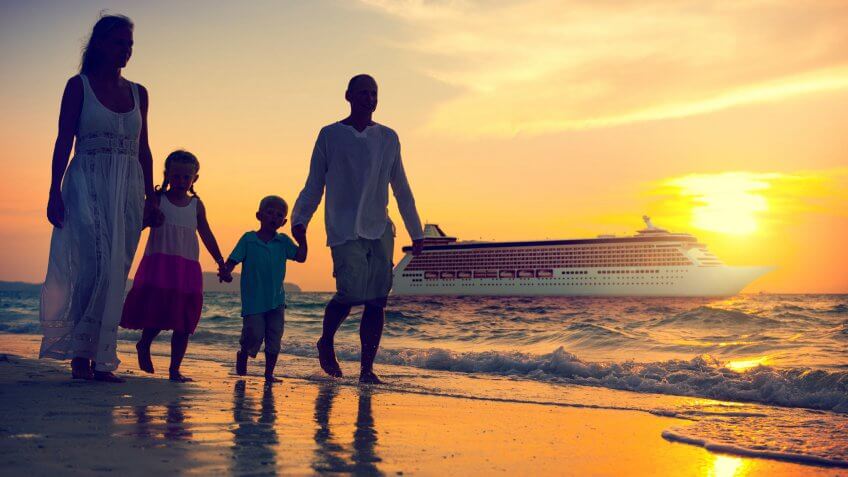 13/31
Show Thumbnails
iStock.com / Rawpixel Ltd
12. Take a Short Cruise
"For travelers looking for a budget-friendly getaway, weekend cruises are a great way to get away without spending too much money," McDaniel said. You can take a three to four-day cruise to the Bahamas for a couple hundred dollars, which is cheaper than the cost of airfare and a hotel, she said.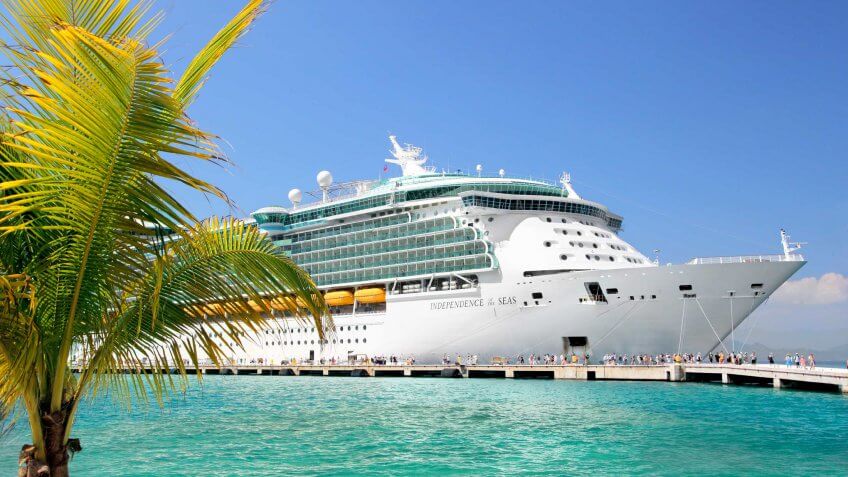 14/31
Show Thumbnails
iStock.com / NAN104
13. Avoid Cruising on New Ships
If you want to save serious cash, avoid traveling on brand-new cruise ships, which cost more, McDaniel said.
"Older ships are often a bit smaller than newer megaships and don't generally have all of the bells and whistles of ships just hitting the market. But [they] still offer a fantastic vacation option at a lower price point," she said.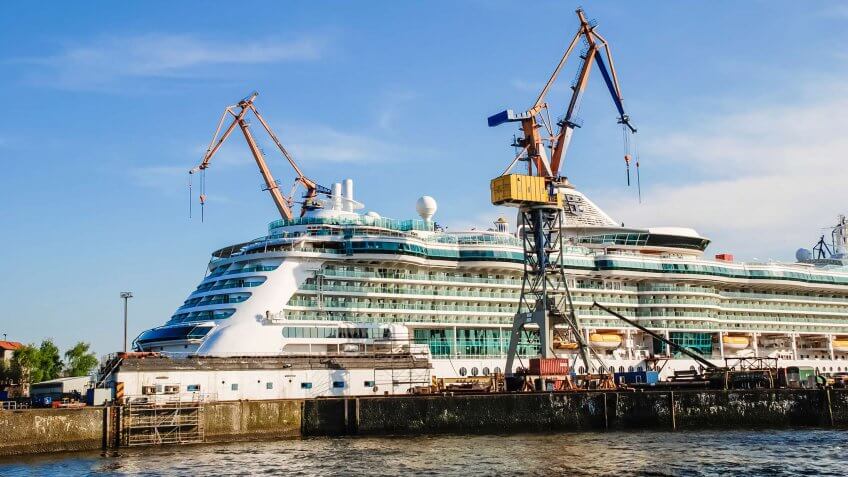 15/31
Show Thumbnails
iStock.com / Oliver Schluenz
14. Cruise on Refurbished Ships
If you want the bells and whistles of a new ship but not the high price tag, look for recently renovated ships.
"Cruise lines are frequently investing significant amounts of money to keep their older ships up to date with newer features and amenities, and you can benefit from those upgrades," McDaniel said.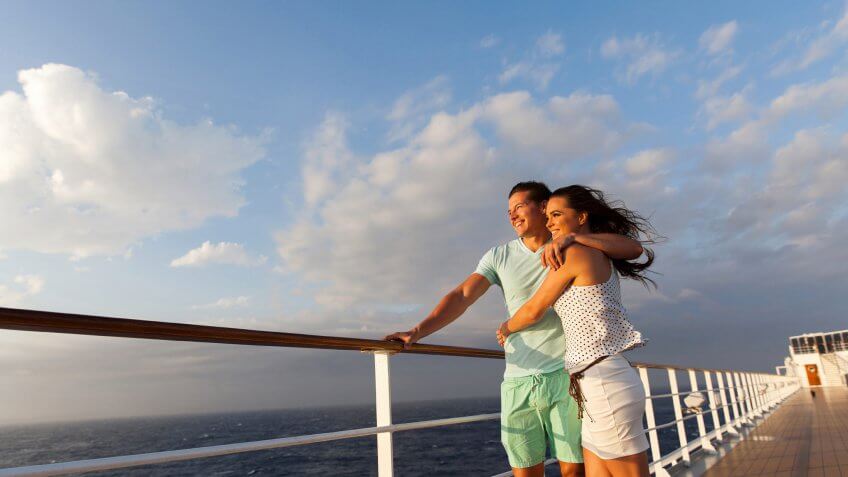 16/31
Show Thumbnails
iStock.com / Michaeljung
15. Don't Assume the Cheapest Cruise Is the Best Deal
A lot of vacationers choose cruises based on the fares alone, Stuart said. But don't forget to look at what's included in the fare and what amenities the ship offers.
Although meals are typically included in the base fare, alcoholic beverages, WiFi and shore excursions might not be. If you have to pay extra to take advantage of most ship amenities, you might be better off booking a more expensive cruise that offers them free of charge.
Check Out: 7 Bargain Shore Excursions to Do on Your Next Cruise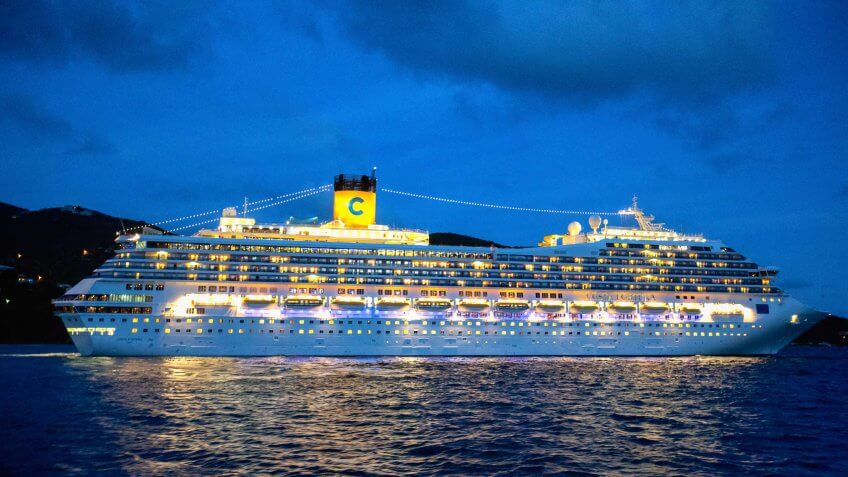 17/31
Show Thumbnails
iStock.com / Robert Ingelhart
16. Consider a Luxury Cruise Line
Stuart said upscale cruise lines are likely to offer more perks on base fares. Yes, you'll pay more for the luxuries, but don't assume the cruise is more expensive than paying a la carte on other cruise lines.
If you opt for a cheaper cruise but want to dine in specialty restaurants and visit the spa, expect your vacation costs to jump. In fact, adding these extras to your base fare could equal the cost of an all-inclusive luxury line cruise, which often includes shore excursions and transfers between the ship and airport.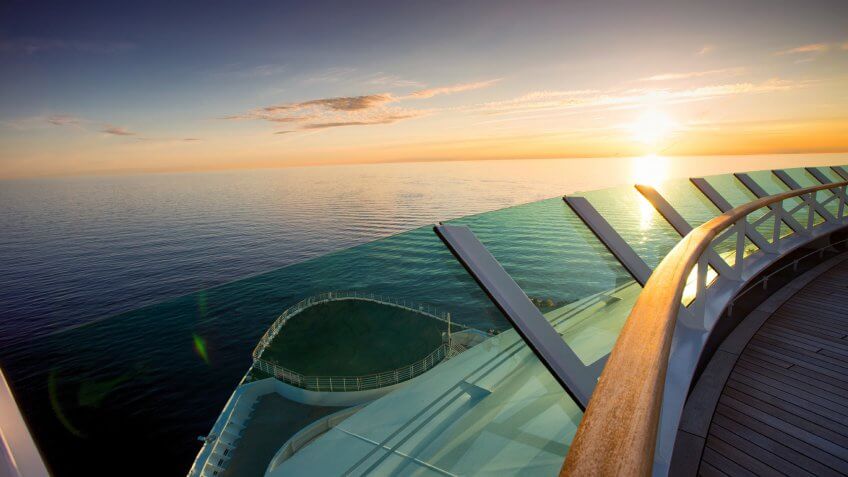 18/31
Show Thumbnails
iStock.com / Robert Ingelhart
17. Take a Repositioning Cruise
Because ships can't cruise year round near destinations like Alaska, lines move their fleets every so often. Take advantage by booking a repositioning cruise, where you can enjoy a 10 to 14-day cruise for the price of a seven-day cruise or less, Stuart said.
Repositioning cruises don't have a lot of port stops, so they're ideal for people who are most interested in the cruise itself, rather than visiting tourist destinations.
"If the idea of a cruise is relaxing days on the ocean, a repositioning cruise is the way to go," Stuart said.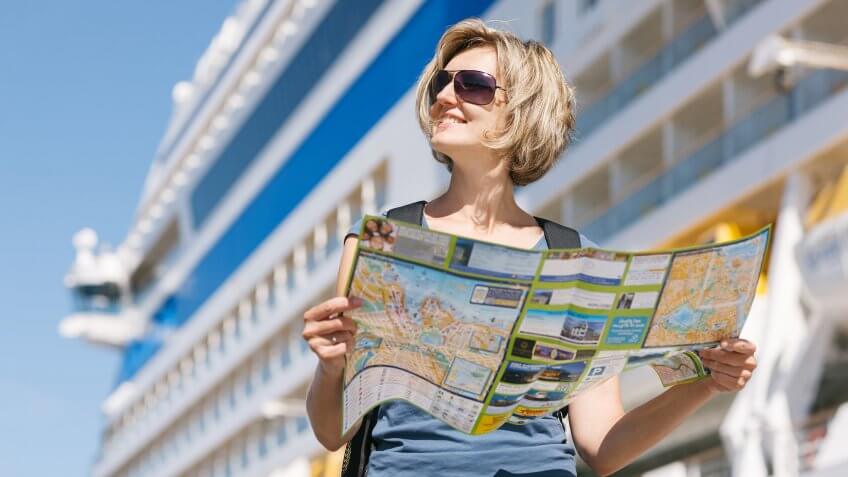 19/31
Show Thumbnails
paffy / Shutterstock.com
18. Minimize Spending on the Ship
Once you're on board, be careful not to rack up costs as you sip margaritas by the pool. Any extras you pick up will be charged to the card you provided at the beginning of the trip, Stuart said. He said he knows people who have paid more to get off a ship than to get on. So, stick to the basics and, if you're eager to hit the spa, visit one when you're off the ship.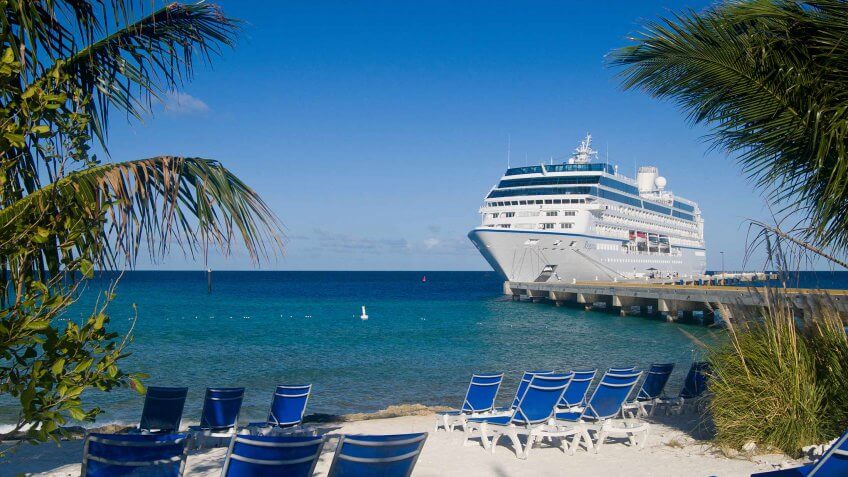 20/31
Show Thumbnails
iStock.com / goldistocks
19. Book Extras in Advance
If you want to enjoy onboard amenities, book them in advance, so you can account for them in your vacation budget.
"Book your alternative restaurants, shore excursions and anything else you know you want to experience prior to boarding," McDaniel said. "That way, you won't be caught off guard by added costs, and you can focus more on enjoying your trip instead of keeping close tabs on your onboard spending account."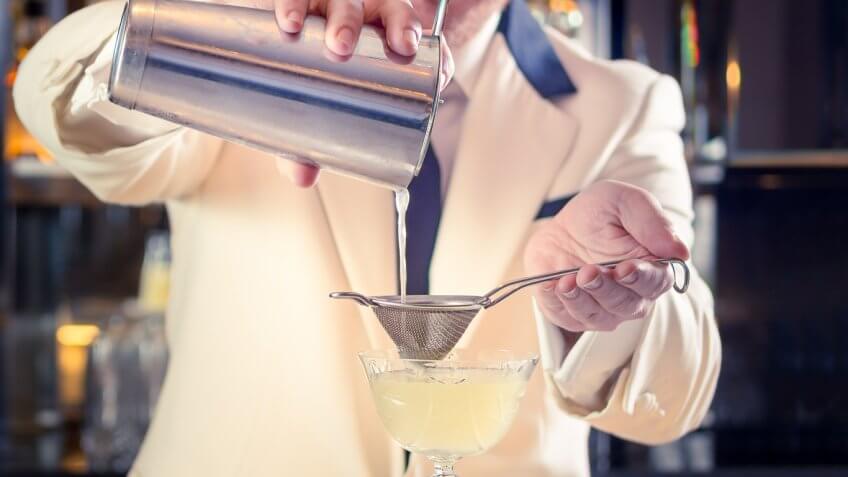 21/31
Show Thumbnails
petereleven / Shutterstock.com
20. Don't Be Blinded by Add-Ons
Don't let special add-ons like drink credits and free WiFi distract you from the high cost of a cruise. "A lot of times, cruise lines use those offers to deflect attention from higher prices," Chiron said.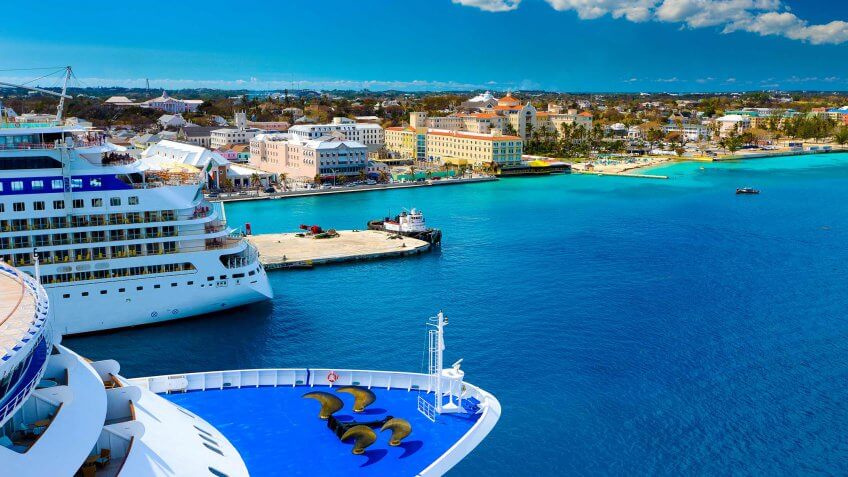 22/31
Show Thumbnails
Costin Constantinescu / Shutterstock.com
21. Cut the Cost of Excursions
Shore excursions organized by the cruise tend to be more expensive. The best way to vacation for less is to explore port cities on foot or by taking public transportation, said Stuart. Compare pricing with local tour groups, too.
Read: Expensive Shore Excursions That Might Be Worth Your Money
23/31
Show Thumbnails
iStock.com / lakovKalinin
22. Opt for a Lower-Cost River Cruise
High-priced river cruise packages are common, Geronemus said. But you can often find companies offering similar and lower-cost cruises onboard older ships. You'll have fewer amenities, but the difference can be thousands of dollars, he said. You won't miss the amenities much anyway — after all, the point of a river cruise is to see the sights at the ports.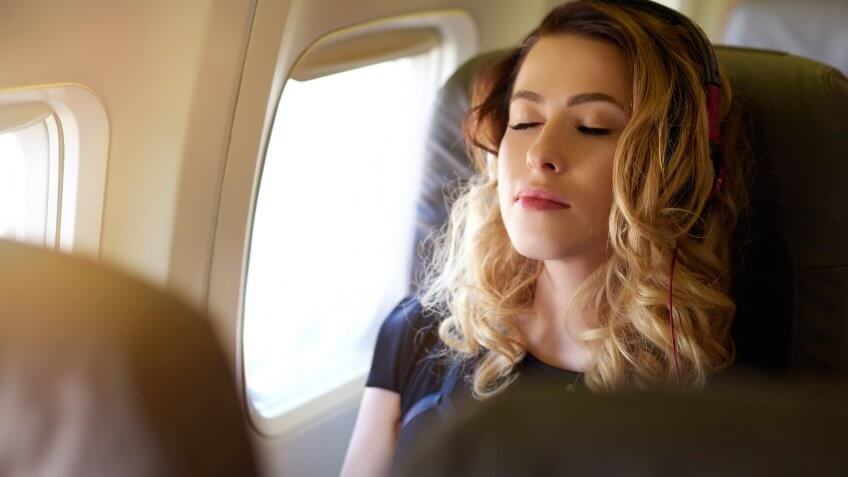 24/31
Show Thumbnails
iStock.com / stock_colors
23. Save on Airfare With a Package Deal
If you're booking a cruise through a travel agency, you might be able to save money on airfare if you get a package deal, said Geronemus. Take the time, though, to price airfare on your own to make sure you're getting a deal.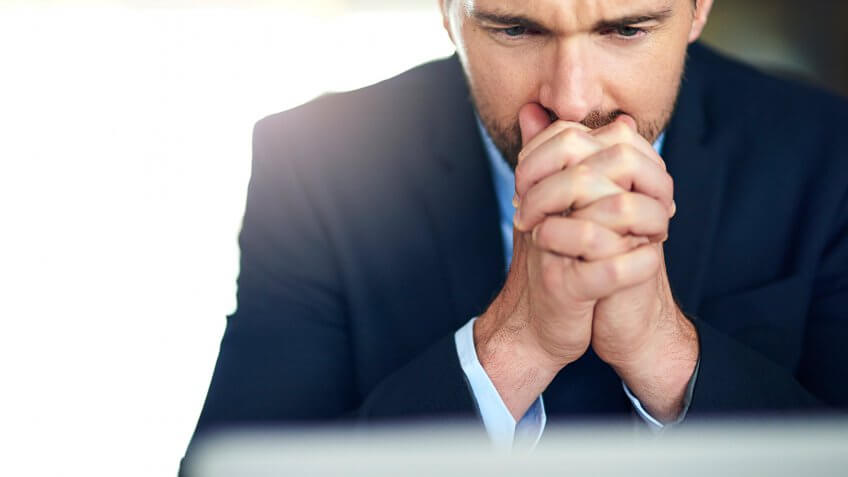 25/31
Show Thumbnails
iStock.com / PeopleImages
24. Be Skeptical of Free Airfare Offers
Even if a cruise line has a special promotion that includes free airfare, you might not actually be getting a good deal, if it's not an all-inclusive line that typically offers flights as part of the cruise package.
"That would be a red flag for me," Geronemus said, adding that these kinds of offers could indicate high pricing aboard the ship.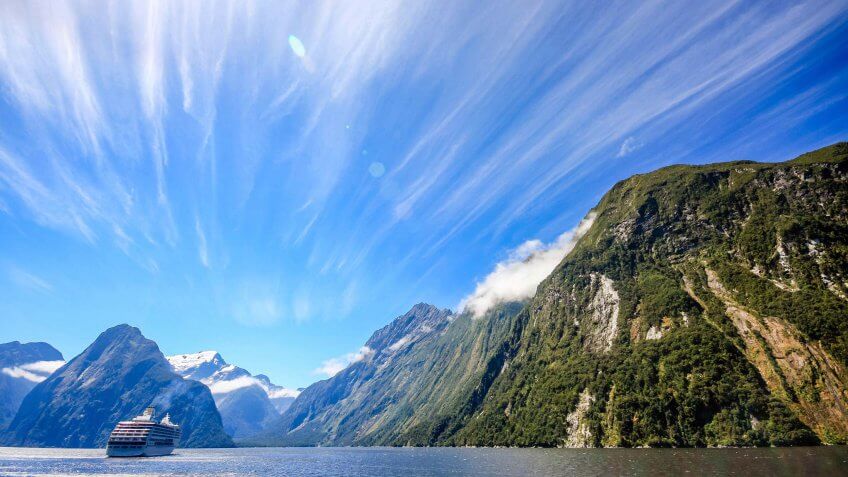 26/31
Show Thumbnails
iStock.com / Eduardo_Zapata
25. Weigh the Extra Costs of a One-Way Cruise
If you think a one-way cruise is a cheap vacation option, think again. Your airfare could cost more because you can't book a round-trip flight. So, take that potentially higher cost into account when you're comparing options.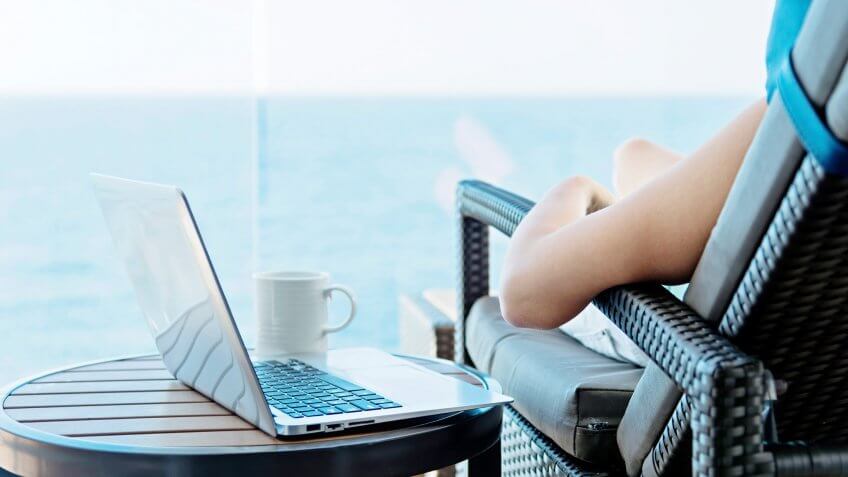 27/31
Show Thumbnails
iStock.com / baona
26. Score Discounts With Onboard Booking
If you frequently vacation on the open waters, look for deals on future cruises aboard the ship. Cruise lines might offer perks for onboard bookings, according to Cruise Critic. You might get reduced deposits, onboard credit for services or a discount on your fare.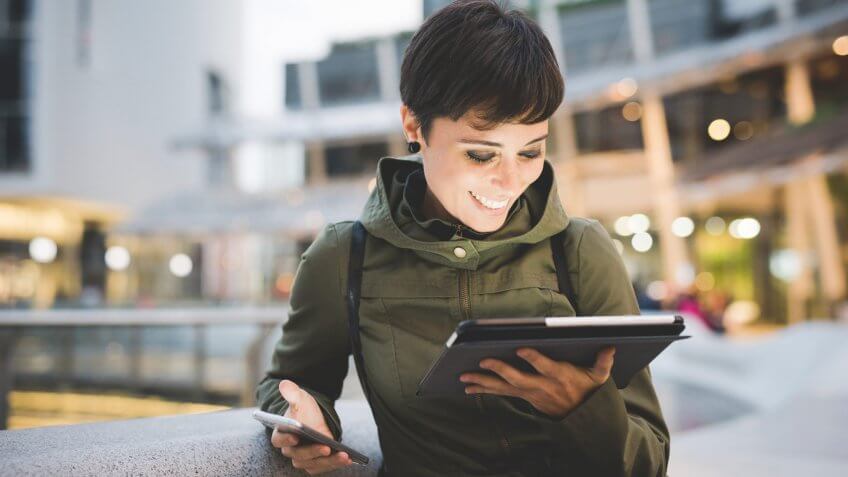 28/31
Show Thumbnails
iStock.com / Eugenio Marongiu
27. Sign Up for Email Deal Alerts
Stay on top of the latest sales and promotions by signing up for email alerts from cruise lines and travel sites. You might even learn about cheaper destinations to explore.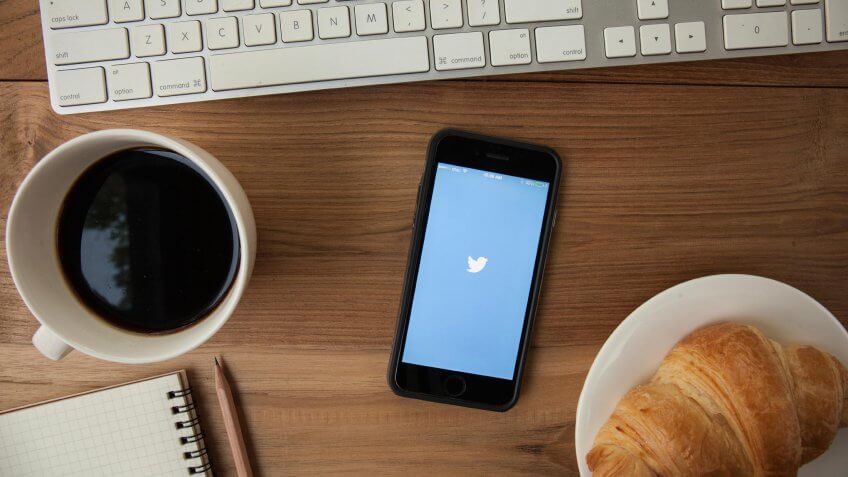 29/31
Show Thumbnails
iStock.com / aradaphotography
28. Check Social Media for Deals
Cruise lines and travel agencies frequently post about deals on social media. So, follow your favorite cruise lines and local travel agencies — and definitely check in on holidays, when promotions might be going on.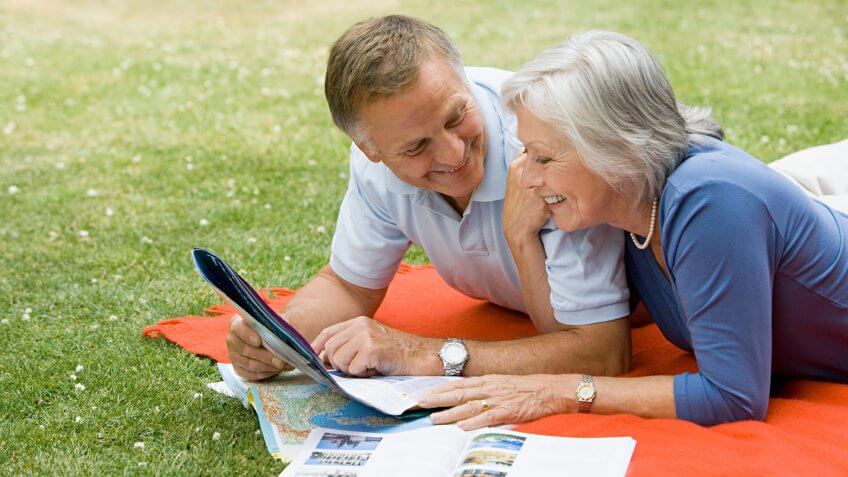 30/31
Show Thumbnails
iStock.com / IS_ImageSource
29. Beware the Brochure Rate
Brochures from cruise lines might have tantalizing pricing — but don't be a sucker. Brochure rates typically aren't accurate.
"Brochure rates are printed way in advance," Stuart said. "It's easy to change a rate on a website, as opposed to printing all new brochures."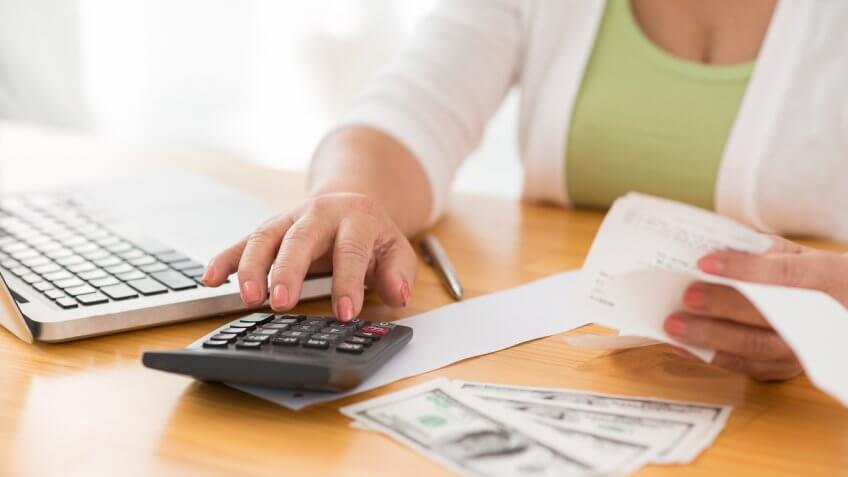 31/31
Show Thumbnails
Dragon Images / Shutterstock.com
30. Pay Your Bill Over Time
You'll have to pay a deposit when you book a cruise and then pay the rest by a certain date — typically 60 to 75 days prior to sailing, Stuart said. If you book through a travel agent, you typically have the added benefit of being able to make interest-free installment payments, he said.
This can be a good way to soften the blow to your budget. It can also help you avoid interest fees you would incur if you charged the full cost to a credit card.
Next Up: The Most Amazing Luxury Travel Experiences You Can Buy