Famously Fired: 11 Celebrities Who Were Ousted — And Lost Big — After Huge Scandals

Getting involved in a scandal cost these 11 stars big money.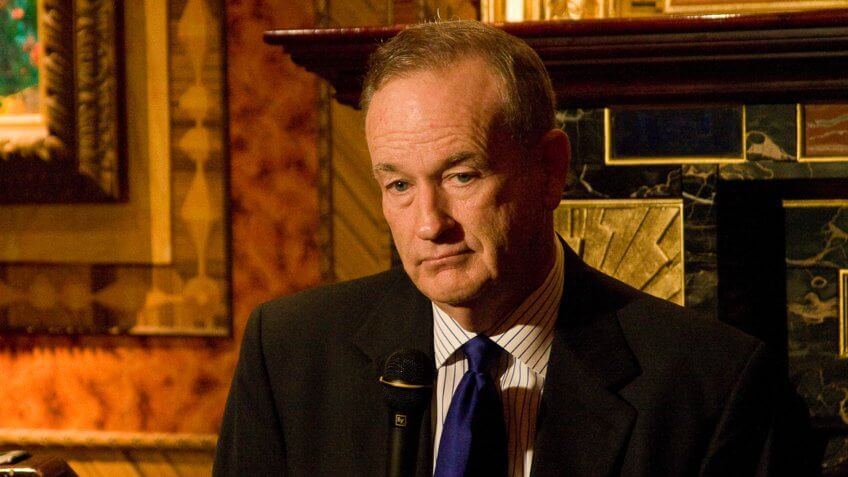 1/12
Show Thumbnails
Flickr.com / Photo taken by Justin Hoch - www.jhoch.com
Fox News superstar Bill O'Reilly is officially out of a job. The popular anchor owes his downfall to a flurry of sexual harassment allegations, brought to the forefront by an early April New York Times exposé.
O'Reilly is the latest celebrity to lose his job due to scandal, but he's certainly not the first. Take a look at how much getting ousted cost the former Fox News host and 10 other disgraced stars who heard the famous Donald Trump phrase, "You're fired!"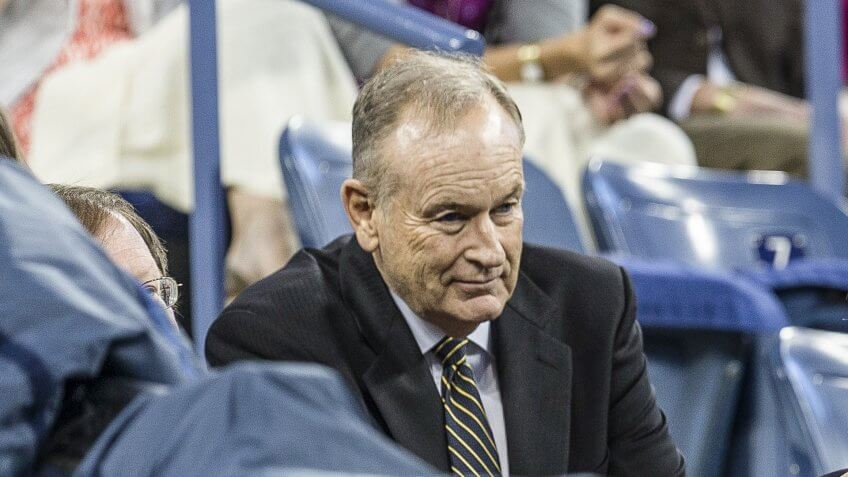 2/12
Show Thumbnails
lev radin / Shutterstock.com
Bill O'Reilly Net Worth: $85 Million
Once the network's biggest star, Fox News cut ties with Bill O'Reilly on April 19 amid backlash from a New York Times report highlighting several sexual harassment allegations against the host.
More than 50 advertisers pulled spots from his show after it was revealed that more than $13 million in settlements have been paid to five women who accused him of sexual harassment and other inappropriate behavior. O'Reilly reportedly paid $10 million out of his own pocket to settle these claims, and Fox News parent company 21st Century Fox paid the rest, according to the Wall Street Journal.
Before getting the axe, O'Reilly had recently renewed his $20 million contract, so news of his firing came as a surprise to many.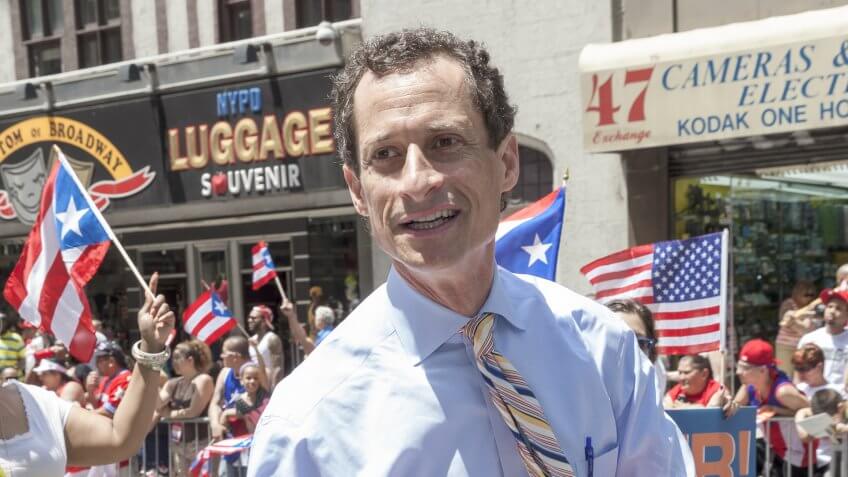 3/12
Show Thumbnails
lev radin / Shutterstock.com
Anthony Weiner Net Worth: $750,000
Disgraced politician Anthony Weiner has been caught up in three sexting scandals. It all started in 2011 when he was forced to resign from his job as the Representative for New York's Ninth Congressional District, where he earned a salary of $175,000 per year, according to Inside Edition.
Strike number two occurred in September 2015 when he was fired from top public relations firm MWW after just two months on the job. The third time, Weiner lost his job as a contributor at both the New York Daily News and television channel NY1. More costly than anything, news of his separation from wife Huma Abedin swiftly followed the third scandal.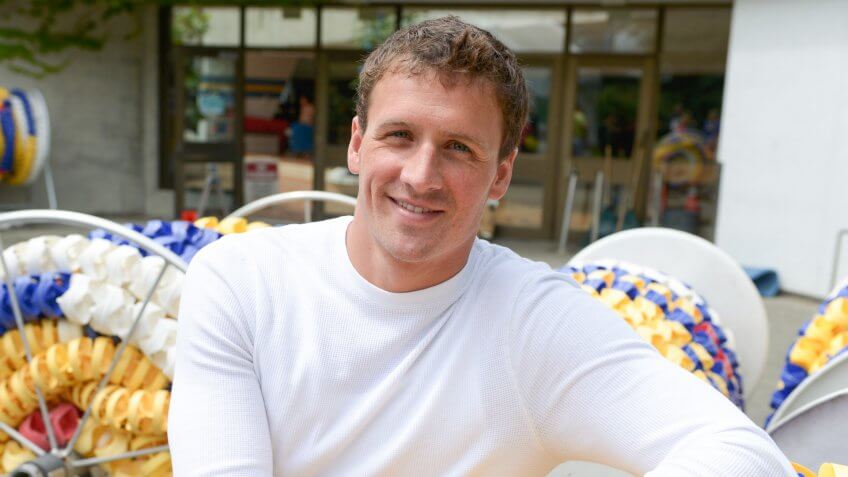 4/12
Show Thumbnails
Sergei Bachlakov / Shutterstock.com
Ryan Lochte Net Worth: $6 Million
Olympian Ryan Lochte won a gold medal at the Rio 2016 games but lost all of his glory after falsely claiming to have been robbed at gas station with three teammates. Backlash from the incident cost the swimmer all his major sponsors — Speedo USA, Ralph Lauren, Syneron Candela and Airweave — resulting in roughly $1 million in lost income, according to ESPN.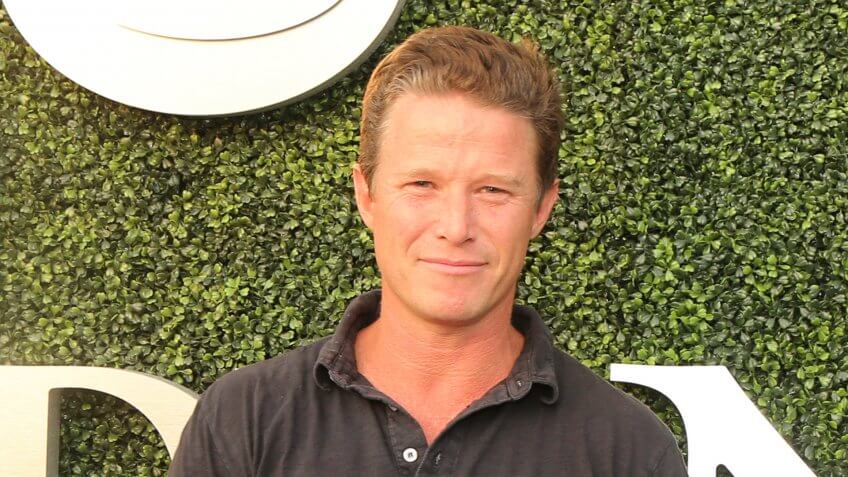 5/12
Show Thumbnails
Leonard Zhukovsky / Shutterstock.com
Billy Bush Net Worth: $9 Million
In October 2016, Billy Bush was fired from "Today" after a 2005 "Access Hollywood" video surfaced, where he was caught encouraging now President Donald Trump to make lewd comments about women. Details of his "Today" settlement were not made public, but Us Weekly reported that Bush — a recent addition to the show — had a three-year contract for $3.5 million per year.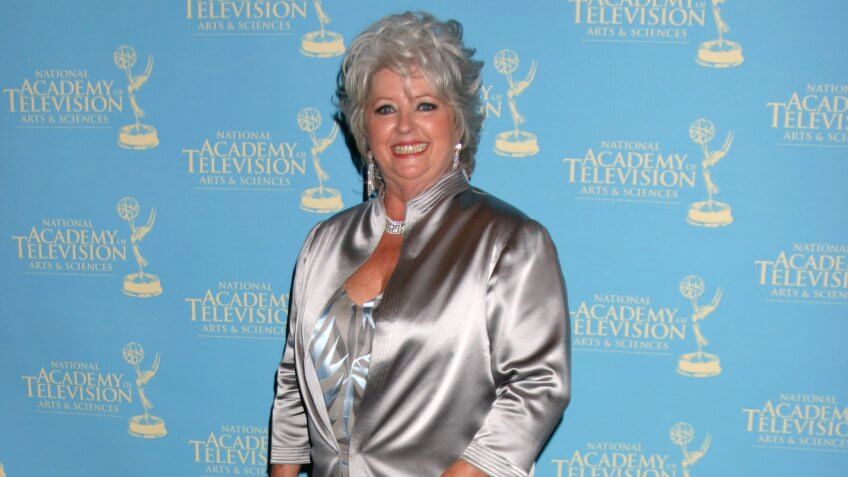 6/12
Show Thumbnails
carrie-nelson / Shutterstock.com
Paula Deen Net Worth: $14 Million
She's since staged a comeback with "Positively Paula," but celebrity chef Paula Deen found herself in hot water in 2013 after publicly admitting to using a racial epithet in the past. This caused her to lose a number of major deals, including her Food Network show "Paula's Home Cooking" and another with Smithfield Foods, which likely cost her around $3 to $4.5 million, according to a Forbes estimate.
Find Out: What These 22 Food Network Stars Did Before They Were Famous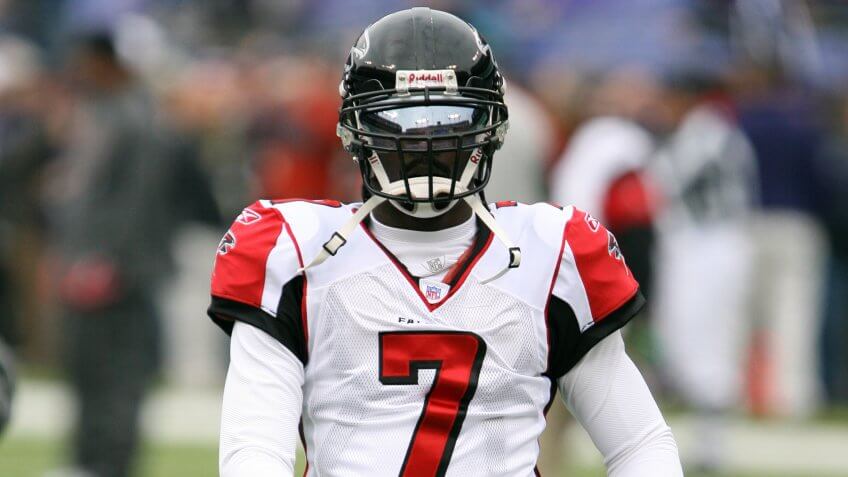 7/12
Show Thumbnails
Flickr.com / Keith Allison
Michael Vick Net Worth: $15 Million
Once a first-round NFL draft pick, Michael Vick fell from grace in 2007 when he was sentenced to nearly two years in jail on dog fighting charges. The crime cost him the final $71 million of his Atlanta Falcons contract and up to $50 million in endorsement fees, according to ESPN.
Upon his release in 2009, the Philadelphia Eagles signed him to a $100 million six-year deal, which he needed to pay his $17.8 million debt from the scandal. After being released from the Eagles, he earned $4 million for one season on the New York Jets roster and just under $1 million for a season with the Pittsburgh Steelers.
8/12
Show Thumbnails
Kathy Hutchins / Shutterstock.com
Charlie Sheen Net Worth: $20 Million
Former "Two and a Half Men" star Charlie Sheen was fired in 2011 for bad behavior on set and off — including several very public verbal lashings of series creator Chuck Lorre. Prior to violating Warner Bros.' moral turpitude clause, Deadline reported he was earning $1.5 to $2 million per episode. Ashton Kutcher replaced Sheen for the final 84 episodes of the series, meaning the troubled actor missed out on at least $126 million to $168 million in earnings.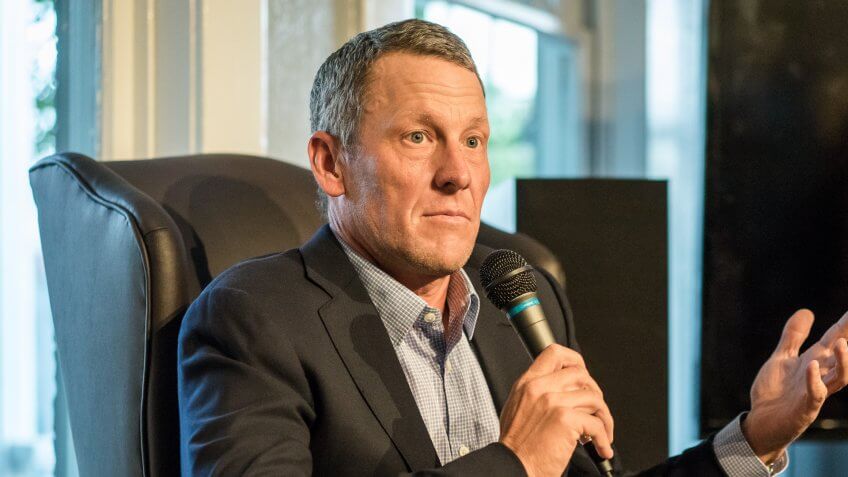 9/12
Show Thumbnails
stock_photo_world / Shutterstock.com
Lance Armstrong Net Worth: $50 Million
Once a champion, Lance Armstrong was banned from cycling for life, stripped of his seven Tour de France titles and dropped by major sponsors like Nike, Trek and Anheuser Busch in 2012 after the U.S. Anti-Doping Agency declared him a cheater for taking performance-enhancing drugs. Along with a forever-tarnished reputation, Forbes estimated the scandal would cost Armstrong $150 million in lifetime earnings.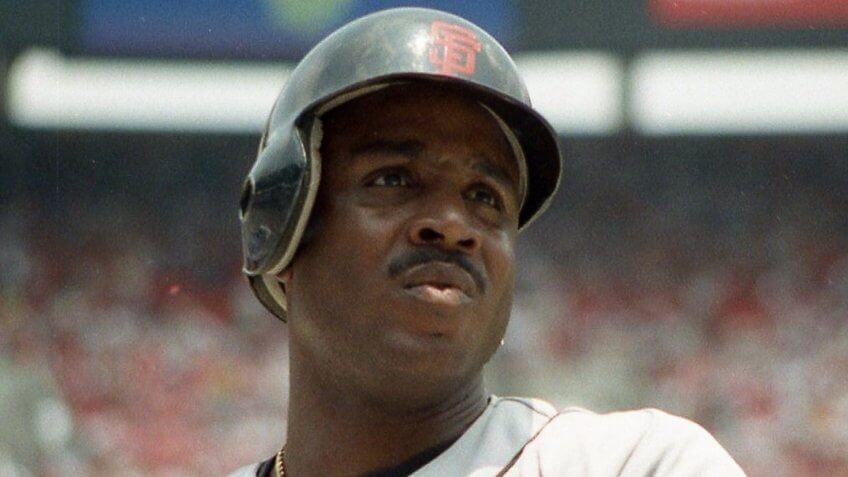 10/12
Show Thumbnails
Wikimedia Commons CC-BY-2.0 / Jim Accordino
Barry Bonds Net Worth: $80 Million
Baseball legend Barry Bonds was a key player in the 2007 Major League Baseball steroids scandal, which caused him to lose major endorsement deals with MasterCard, KFC and Charles Schwab. The scandal cost him an estimated $28 million per year in contracts, according to Sports Illustrated, and he was found guilty of obstructing justice. Bonds retired that same year and served one month of house arrest.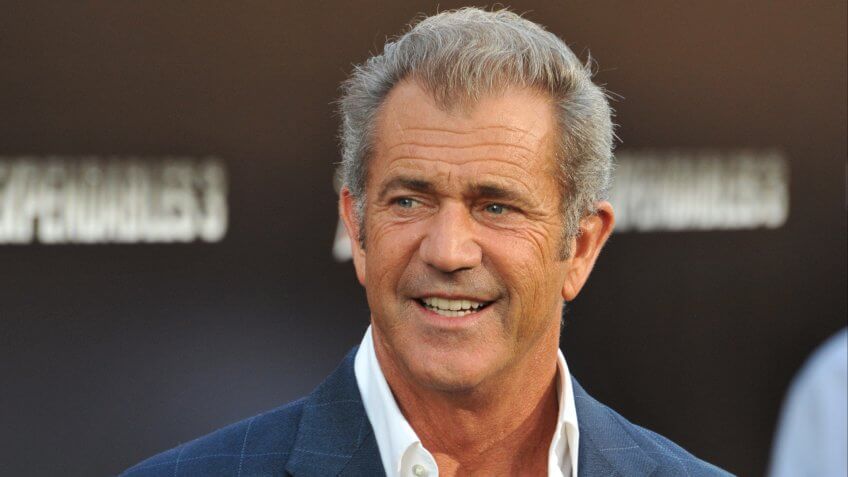 11/12
Show Thumbnails
Jaguar PS / Shutterstock.com
Mel Gibson Net Worth: $425 Million
As if being arrested for DUI wasn't bad enough, Mel Gibson was also recorded making anti-Semitic remarks during the July 2006 incident. The tirade effectively cost him a 10-year exile from Hollywood, where he previously demanded up to $30 million per film.
Don't Miss: Mel Gibson's Top-Grossing Films of All-Time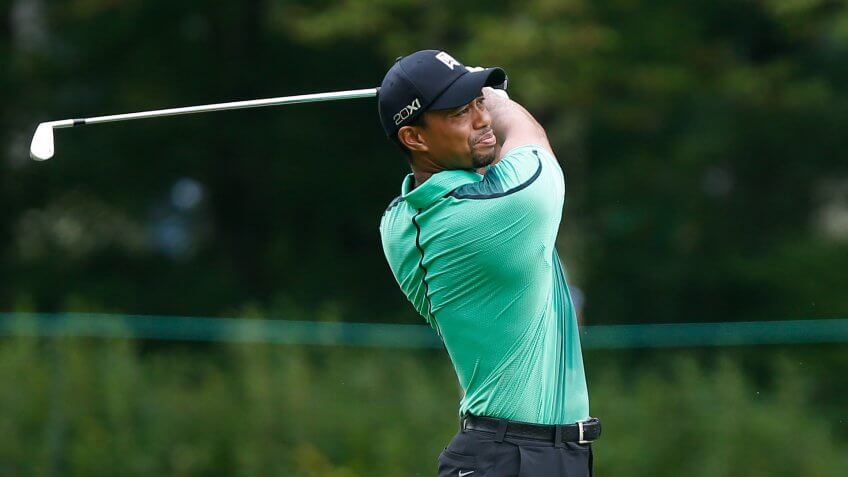 12/12
Show Thumbnails
Debby Wong / Shutterstock.com
Tiger Woods Net Worth: $740 Million
In 2009, Tiger Woods' reputation as a wholesome husband came crashing down when the father of two was exposed as a serial adulterer. The aftermath included the loss of several sponsors and a self-imposed indefinite golf hiatus, which at the time, the New York Post estimated would cost him roughly $180 million per year.
The golfer has since made a comeback, but his earnings are nowhere near what they once were. Woods earned an estimated $110 million in 2009, according to the New York Post, more than double his 2016 wages of $45.5 million. Beyond his own pocketbook, a 2009 UC Davis study revealed that the scandal might've have cost his sponsors' shareholders up to $12 billion.
Up Next: 15 Expensive Celebrity Breakdowns