12 Surprising Investments of Millionaires and Billionaires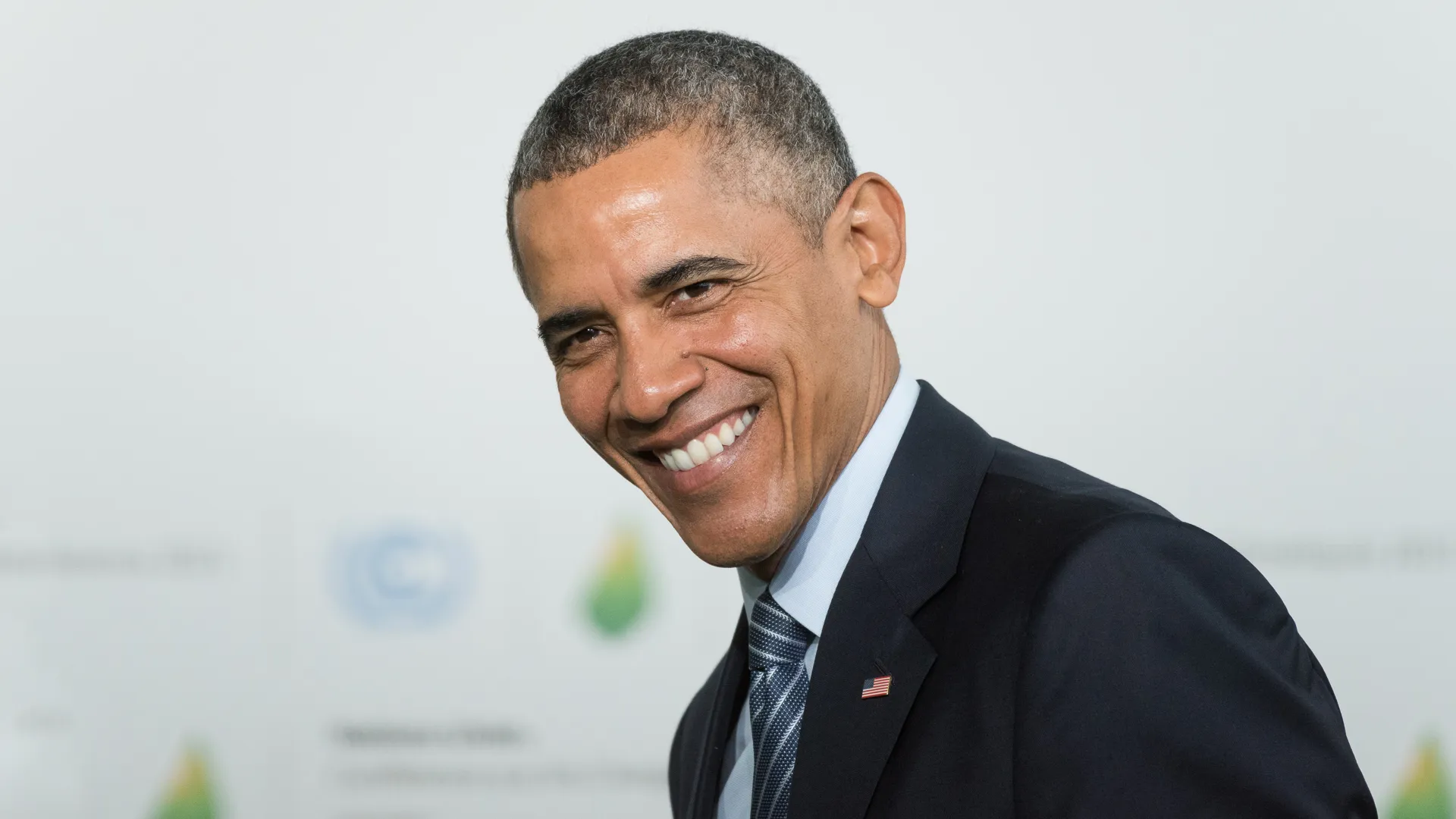 1. Ashton Kutcher: Casper
Actor Ashton Kutcher is famous for his role on CBS's "Two and a Half Men," but he has also gained quite a reputation as an investor. According to Entrepreneur, a number of startups have emerged in the mattress industry, and Kutcher jumped on board the trend with an investment in Casper, a bed-in-a-box company.
Casper launched in 2014, and the company cleared $1 million in sales — in just its first month. Sales in 2015 reached $100 million, double that in 2016 and then triple that last year, according to the company. Today, Casper sells pillows, sheets, duvets and dog beds in addition to its trademark mattresses.
Although it's not odd for an investor to jump on a hot opportunity, Kutcher's track record classifies him as a tech investor. Investing in home furnishings is an entirely different ballgame.
2. Barack Obama: Smith & Wesson
Former President Barack Obama is so passionate about ending gun violence that he cried during a 2016 announcement of an executive action related to gun control. Yet he is invested in gun and ammunition companies through the Illinois General Assembly's pension plan, which he joined as a senator, Reuters reported.
However, the fact that the Obamas are indirectly invested in gun stocks shouldn't necessarily come as a surprise given that most investors — large and small — are in the same boat. Gun manufacturer Smith & Wesson, which is one of the stocks that Obama's pension plan invested in, is a common member of a variety of ETFs and index funds. Over a third of U.S. stock mutual funds contain a gun-maker, meaning you probably have at least a slice of their stock somewhere in your 401k or IRA account.
If you're hoping to find a job with a pension plan, remember that you don't have control over where that money is invested — and that is true even if you are president of the United States.
Find out how Obama is making money after his term as president.
3. 50 Cent: Gunnar Optiks
Curtis Jackson — aka 50 Cent — gained fame as a rapper, but he has also made some savvy investments over the years. His deals include the $100 million he earned from his Vitaminwater investment and a project development agreement with Starz.
Additionally, Jackson invested in a company called Gunnar Optiks, which makes protective glasses designed to reduce eye strain, a condition that affects people who stare at computer screens all day. Alongside 50 Cent, Gunnar Optiks investors included billionaire Peter Thiel.
It is common for celebrities to invest in fashion and accessories. But it's less common to find a star focused on gear that addresses occupational health issues. However, in 2015, the rapper filed for bankruptcy, suggesting that the company did not make him billions — at least not yet.
4. John Kerry: ConocoPhillips
Former Secretary of State John Kerry is a vocal critic of fossil fuels and has warned of the economic and human costs they impose.
For that reason, it is surprising that in 2015, Kerry and his wife, Teresa Heinz, disclosed trust investments in multiple companies that explore for, extract, store and transport oil, coal and other fossil fuels. Among them is ConocoPhillips, which settled with the Chinese government to the tune of over $250 million after an oil spill off the coast of China in 2011.
Meanwhile, the couple was only invested in four companies involved in alternative renewable energy and energy-reduction efforts in 2016, according to The Daily Caller.
5. Warren Buffett: Apple
Warren Buffett bought 72 million shares of Apple in January 2017, according to Fortune. This is after his company Berkshire Hathaway revealed a stake in Apple of 61 million shares acquired in 2016. All told, those 133 million shares were worth $30 billion as of the start of October 2018, nearly double the $16.1 billion they were worth at the end of January 2017. That makes Apple just another example of how Buffett increases his net worth with simple investments.
6. Snoop Dogg: Robinhood
It's probably not shocking that rapper Snoop Dogg, aka Calvin Broadus Jr., launched his own brand of weed, or that he has a marijuana media business. But it is a bit more surprising that he invested in stock-trading app Robinhood, a company aiming to change how Wall Street operates.
The founders of Robinhood are on a mission to "democratize the American financial system" and close the gap between the "haves" and "have-nots." Their solution is a mobile app that allows users to trade stocks for free.
Snoop Dogg's investment seems to have paid off. Robinhood is now valued at $5.2 billion based on its series D funding round this May.
7. Madonna: Vita Coco
Mega musician Madonna invested $1.5 million in Vita Coco in 2010, and her decision appears to have been a wise one. As of 2012, the company reportedly had a 60 percent share of the coconut water market and was valued at $665 million when it sold a 25 percent stake to Red Bull China in 2014. And in May 2017, All Market — the parent company — was seeking a sale for $1 billion, with Pepsi among the interested parties.
Some investors have complicated investment strategies. However, this investment is surprising because of Madonna's simple selection process. The singer reportedly invested after drinking the coconut water every day while on tour.
8. Dick Wolf: DigiPath
Dick Wolf is best known for creating the "Law & Order" series of shows. In 2014, the writer and producer invested $1.5 million in DigiPath, a Las Vegas company that provides marijuana testing and education services. The investment gave him the right to purchase DigiPath for 2 cents a share. Wolf would have invested more if not for an investment cap imposed by the company's backer, financier David Weiner, according to the New York Post.
Weiner has a reputation for dicey penny stock deals, reported Bloomberg. When Wolf invested in DigiPath, the company was losing money. A day after Wolf's investment, concerns about stock manipulation caused a halt to trading of GrowLife, another money-losing company Weiner backed.
Surprisingly, these details didn't shake Wolf's confidence. He didn't appear too alarmed when DigiPath's stock surged to $2.65 and then plunged to around 8 cents. Rather than sell, Wolf held on, according to the Post.
As of Oct. 8, DigiPath is trading at around 14 cents a share.
9. Peter Thiel: The Seasteading Institute
PayPal co-founder Peter Thiel has made some bold business moves, including an early $500,000 investment in Facebook that earned him more than $1 billion. But his investment in the Seasteading Institute has yet to pay off.
The Seasteading Institute's goal was to build man-made floating cities in the ocean where people could escape from politics and government control. In a 2009 essay, Thiel wrote, "We may have reached the stage at which it is economically feasible, or where it soon will be feasible."
Thiel invested $1.7 million in the company, but he reportedly left the board in 2011, according to Business Insider. As for Seasteading, Radio New Zealand reported that the French Polynesian government was pulling out of a deal to allow the company to build floating islands.
10. Jimmy Iovine: Mayvenn
Jimmy Iovine has built a fortune from music. The producer co-founded Interscope Records and Beats By Dr. Dre. However, in 2015, this music guy moved into a new arena: making money from hair extensions through his investment in Mayvenn.
Mayvenn gives hairstylists the option to set up their own e-commerce sites where they can sell hair weaves to their clients and get a commission on the sales. The Mayvenn network consists of over 100,000 stylists as of 2018.
11. Nas: Madefire
Rapper Nasir "Nas" Jones rocketed to critical acclaim after his 1994 album "Illmatic," and he has remained one of the most notable voices in hip-hop for decades. However, Nas' popularity as a rapper might mean people don't know about his other career: venture capitalist. Nas has made investments in dozens of startups, including Robinhood, MakeSpace and Philz Coffee.
But one of his most exciting plays could be the investment in Madefire, a digital comics and motion book company in which he was one of four investors during the company's initial $3.5 million venture round in April 2013. And, it's possible that his involvement might have gotten some attention from other entertainers — the startup's $6.5 million series B round in 2016 included investments from Kevin Spacey and Drake.
12. Britney Spears: Uber
One pop star who knows the path to financial independence is Britney Spears, who has investments in the biggest startup of them all: Uber. Her investment comes by way of Robin Sloan Bechtel's company, Bechtel Ventures. Bechtel is a media executive who has a long history of involvement with cutting-edge technology, laying claim to being the creator of the first website for a band, selling the first digital single and helping Radiohead put an entire album online for free.
Bechtel, who helps entertainers find startup investments, helped guide Spears to Uber, prompting Spears to invest in Path and Everlane as well. Although plenty of people have started to view Uber as toxic, Spears appears to be continuing to build her relationship with the company, giving Uber riders a chance to hear her single "Pretty Girls" in a special branded SUV in 2015.
Click to see how you can choose a broker and start investing.
More on Investing Strategies
We make money easy. Get weekly email updates, including expert advice to help you Live Richer™.
Joel Anderson contributed to the reporting for this article.
All net worth figures come from Celebrity Net Worth unless otherwise noted.