20 Inspiring Entrepreneurs You Need to Follow on Social Media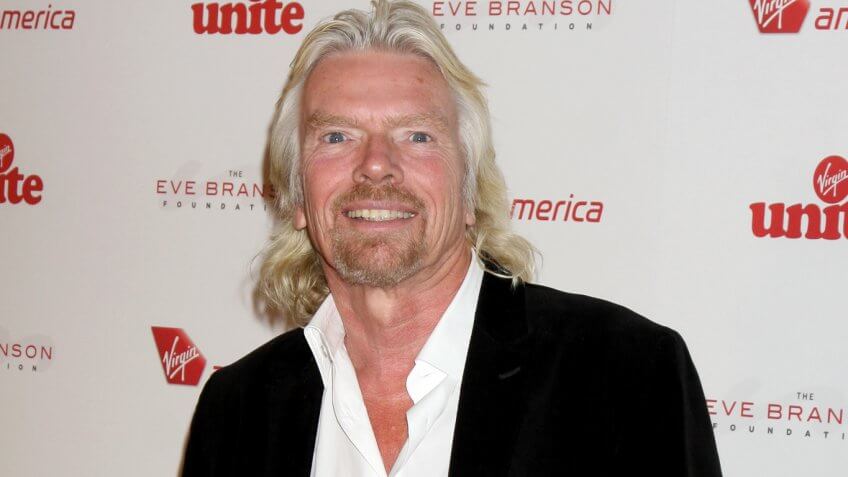 1/21
Show Thumbnails
Helga Esteb / Shutterstock.com
If you're looking for the motivation to succeed, forget about those people who post cat videos online. You can get a daily dose of inspiration by following business leaders on social media who have a proven track record of success.
But with so many entrepreneurs offering advice on Twitter, Facebook, LinkedIn and other sites, it can be hard to decide which ones to follow. To help you cut through the noise — and discover who's worth listening to — here's a list of the best entrepreneurs you can learn from on social media.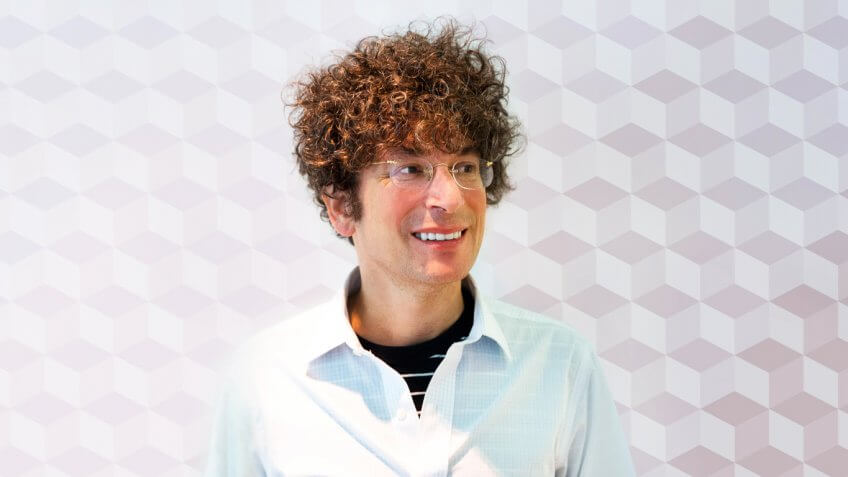 2/21
Show Thumbnails
©Jake Neman
James Altucher
A former entrepreneur, blogger and hedge fund manager, James Altucher is now a best-selling author and podcaster. He has more than 600,000 followers on LinkedIn, where he's ranked a Top 10 influencer and writes about failure, finding happiness in life and doing what you love.
He tweets posts from his blog, JamesAltucher.com, to 172,000 Twitter followers. And on Instagram he shares photos of the famous and ordinary folks he encounters, along with his own inspirational quotes. Here's a recent one: "Every time you say yes to something you don't want, your fire starts to go away. You will get burned out."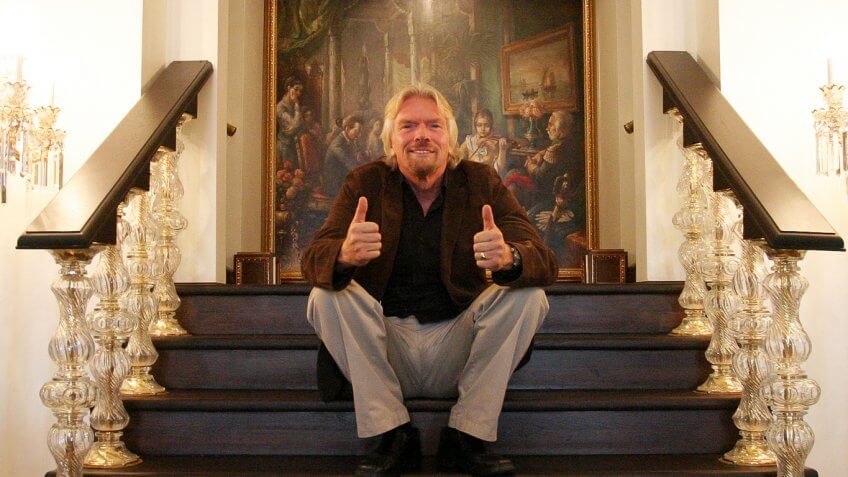 3/21
Show Thumbnails
Prometheus72 / Shutterstock.com
Richard Branson
The founder of Virgin Group, Richard Branson uses social media to share his strategies for success, business tips, motivational quotes and images of his work-hard, play-hard lifestyle. Boasting more than 10 million followers, Branson is the No. 2 influencer on LinkedIn after Bill Gates.
More than 9 million people follow Branson on Twitter, where he recently said, "If you think you are always right, you will never listen, never learn and never improve." And the images of Branson's adventures on Instagram will inspire you to work harder, so you can afford your own great experiences. Maybe you'll even become the next Branson one day.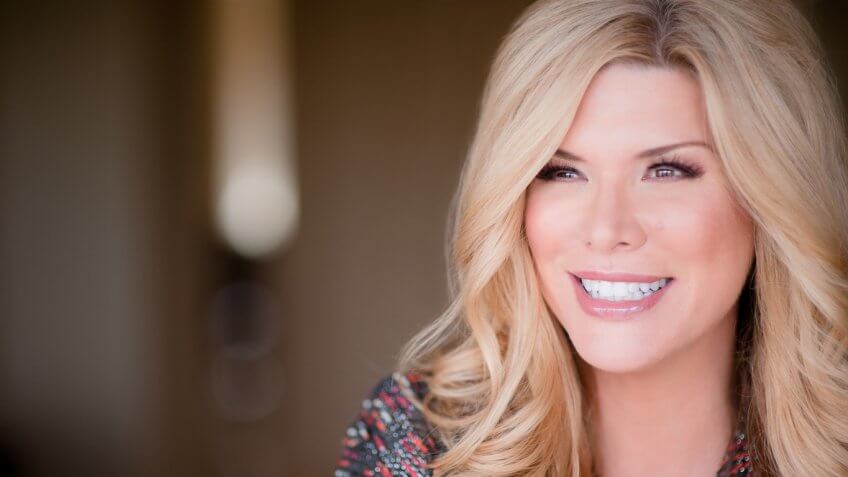 4/21
Show Thumbnails
©Ali Brown
Ali Brown
This business coach and host of the Glambition Radio podcast has been dubbed the "Entrepreneurial Guru for Women." She offers advice on how to grow a business and be successful to her more than 250,000 followers on social media, at AliBrown.com and through her podcast.
On Facebook and Twitter, Brown plugs her podcasts, highlights her clients' success stories and shares articles about entrepreneurship. She also offers her own inspirational quotes, such as this recent one from Twitter: "When you plan out too far ahead — even in your biz — you can miss out on opportunities. Plan as much as makes sense."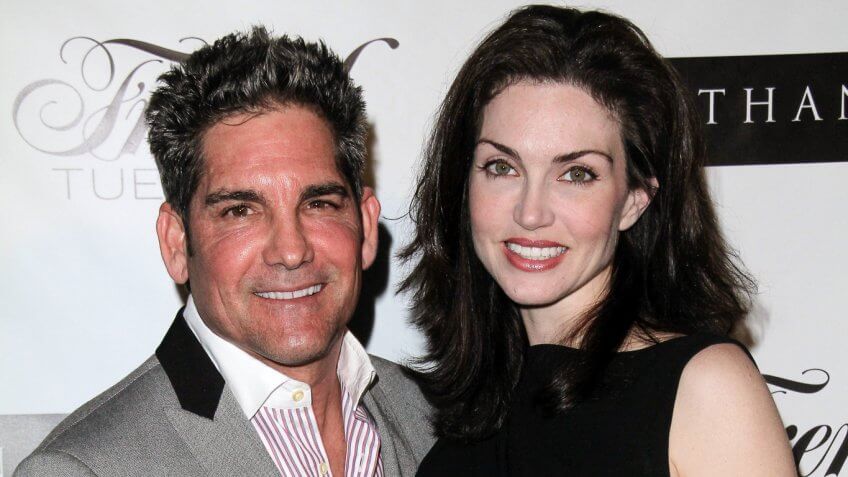 5/21
Show Thumbnails
s_bukley / Shutterstock.com
Grant Cardone
Grant Cardone urges his social media followers to make success their duty. The entrepreneur, speaker, sales expert and best-selling author posts frequently on Facebook, LinkedIn and Twitter. In a recent post, he wrote, "Money and success demand attention. Ignore either and you will have neither."
Cardone also uses Snapchat to offer advice and motivation, and his YouTube channel features his business insights and entrepreneurship tips.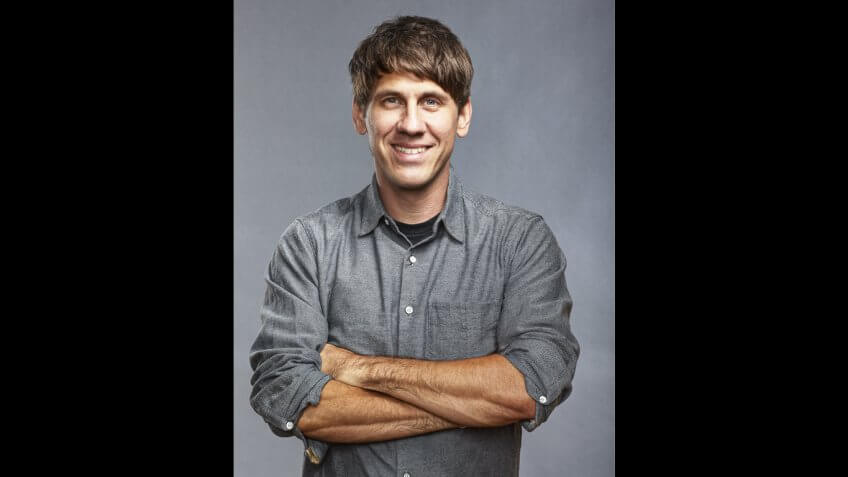 6/21
Show Thumbnails
©Dennis Crowley
Dennis Crowley
The co-founder of Foursquare, the location intelligence company, Crowley gives followers a peek into his daily life on Twitter and Instagram. However, his social media posts show that success hasn't gone to his head.
In fact, Crowley is one of those successful people who live like the average Joe — he lives a life that's not so different from the one you might be living. For example, he tweets about how he walks to work and watches soccer games on TV with his daughter. Plus, Crowley shares useful articles and his insights on technology.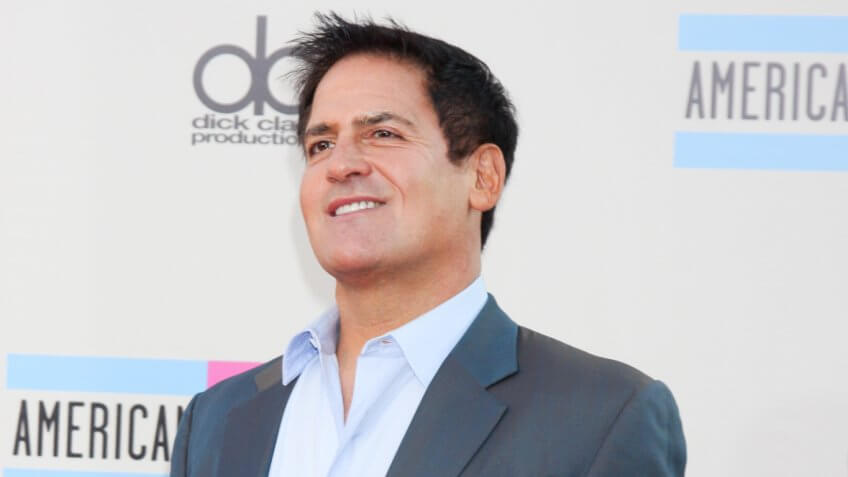 7/21
Show Thumbnails
Helga Esteb / Shutterstock.com
Mark Cuban
Judging by the number of followers Mark Cuban has on Twitter — more than 6 million — plenty of people consider him one of the best entrepreneurs to follow on social media. The self-made billionaire, who is a judge on the popular "Shark Tank" TV show, tweets his insights about business and technology, shares articles about entrepreneurship, explains how he achieved his success and keeps followers updated on the team he owns, the Dallas Mavericks.
His Instagram pictures are inspiring because they show that the businessman leaves plenty of time for family. Plus, he offers tons of inspirational quotes, such as, "I'm always afraid of failing. It's great motivation to work harder."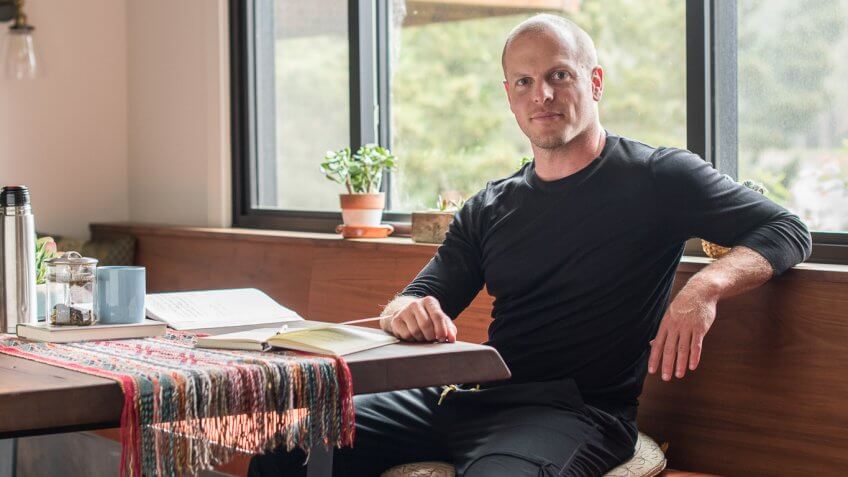 8/21
Show Thumbnails
©Tim Ferriss
Tim Ferriss
The author of best-selling books, such as "The 4-Hour Workweek," shares the habits that helped him achieve success on Facebook and with his nearly 1.4 million Twitter followers. For example, he offers advice on how to increase productivity, as well as suggestions for how to relax.
Lately, Ferriss' Instagram feed has been filled with inspirational quotes from performers featured in his newest book, "Tools of Titans." Plus, there are plenty of pictures showcasing his adventures.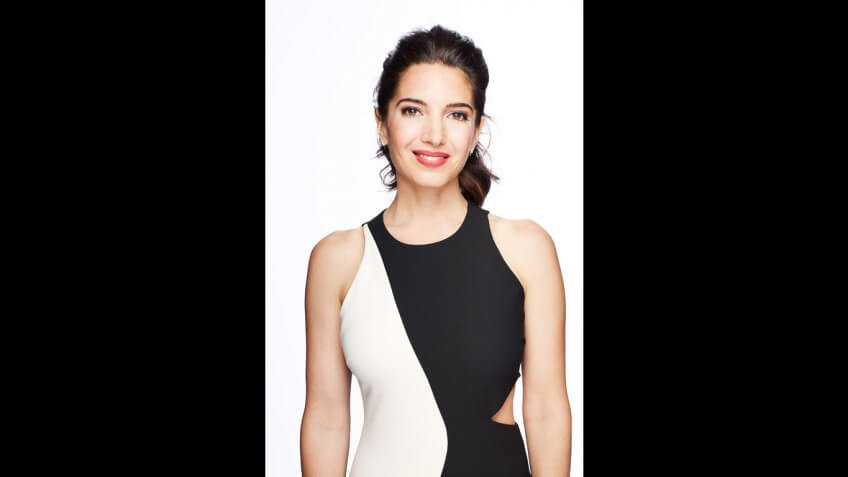 9/21
Show Thumbnails
©Marie Forleo
Marie Forleo
Marie Forleo is a best-selling author, host of MarieTV and creator of an online business training program called B-School. Along with encouraging her followers on Facebook, Instagram and Twitter to figure out what they really want from life and achieve it, she offers tips to help people become who they want to be.
In a recent Facebook post, she said the following: "No matter how many times an idea has been expressed or shared in the world, sometimes it takes that one person expressing it in their voice for it to actually get through. And you are that person for somebody."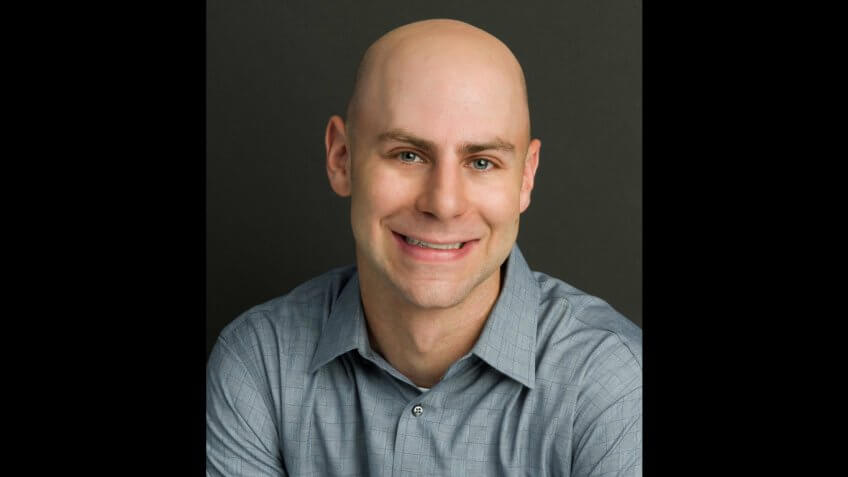 10/21
Show Thumbnails
©Adam Grant
Adam Grant
Adam Grant isn't an entrepreneur, but the Wharton School professor excels at getting people motivated. The author of two best-selling books, "Originals" and "Give and Take," Grant boasts more than 1 million followers and is a LinkedIn influencer who shares his insights on leadership and success.
Grant tweets about similar topics and includes plenty of research to back up his assertions. He shares a wealth of useful information about topics ranging from nurturing a growth mindset to pursuing meaning in life. Everyone should consider following him on Twitter.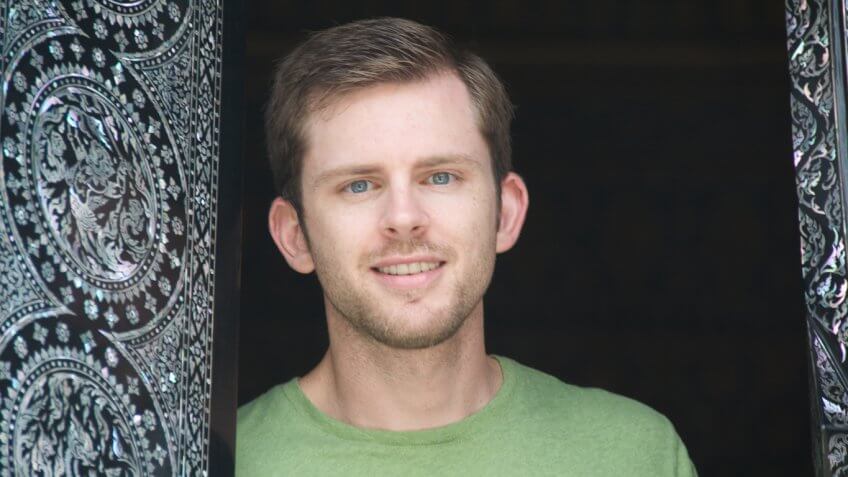 11/21
Show Thumbnails
©Chris Guillebeau
Chris Guillebeau
Chris Guillebeau writes about entrepreneurship, personal development and travel on his blog, The Art of Non-Conformity, and in his books. On Facebook, Twitter and LinkedIn, he offers tips for figuring out what you want in life, creating personal freedom and achieving goals.
Guillebeau recently offered this advice on Facebook: "To know when to give up on something, ask yourself two questions: Is it working? Do you still like it? If both answers are yes, never give up. If both answers are no, give up immediately. When the answers conflict, think long and hard about which answer you'd like to see changed."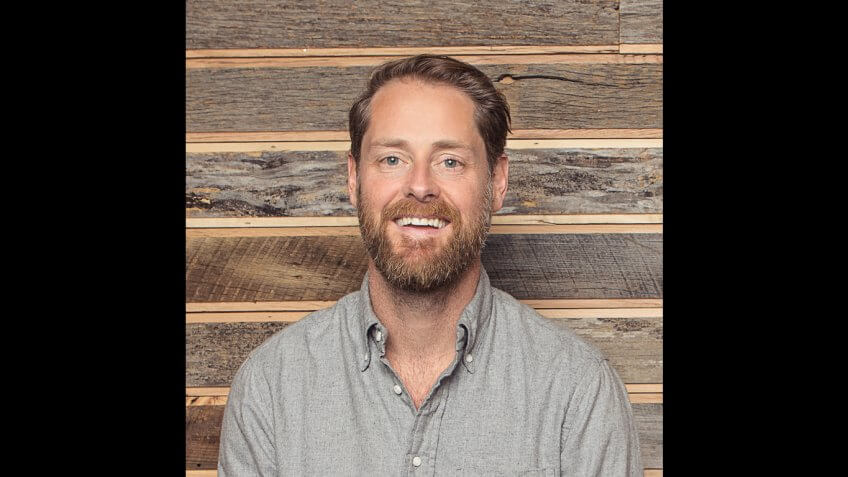 12/21
Show Thumbnails
©Ryan Holmes
Ryan Holmes
It's only logical that the founder and CEO of the platform that helps people manage multiple social media networks, Hootsuite, is someone you should follow socially. Ryan Holmes has more than 1.4 million followers on LinkedIn and is a Top 10 influencer.
Holmes shares insights about social media, technology, entrepreneurship and running a business on LinkedIn and Twitter under the handle, @invoker. In a recent LinkedIn post, he wrote, "Business lost can prove just as valuable as business won."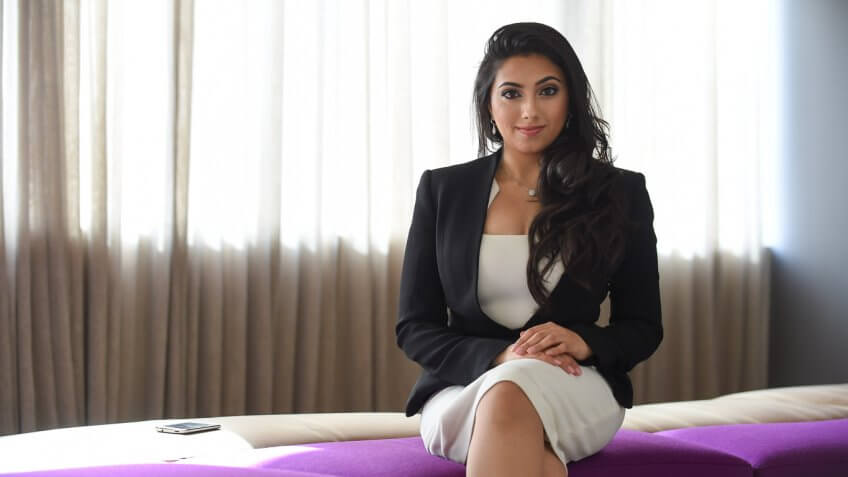 13/21
Show Thumbnails
©Shama Hyder
Shama Hyder
If you want to improve your marketing skills, follow Shama Hyder on LinkedIn, Facebook and Twitter. The CEO of the Marketing Zen Group, a speaker and best-selling author, Hyder shares strategies for getting a message out on social media and boosting business.
A recent tweet offers a useful tip for those whose marketing tactics are stuck in the past: "Marketing planning should be for the world you live in, not the one you grew up in."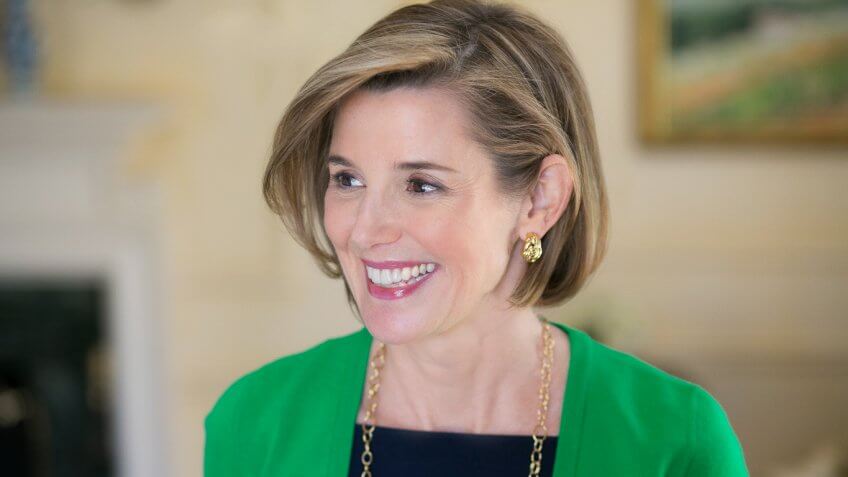 14/21
Show Thumbnails
©Sallie Krawcheck
Sallie Krawcheck
Women looking to advance their careers and achieve success should follow Sallie Krawcheck on LinkedIn and Twitter. She's the CEO of Ellevest, an investing platform for women, and chairman of Ellevate Network, a global professional women's network.
A Top 10 LinkedIn influencer, Krawcheck writes about closing the gender money gap, offers career advice for women and shares lessons she's learned as an entrepreneur. In a recent post, she wrote that 2017 is "the year in which professional women recognize we don't need 'to be given' power; it is the year that we recognize that we already have tremendous power, and, increasingly, the means to use that power."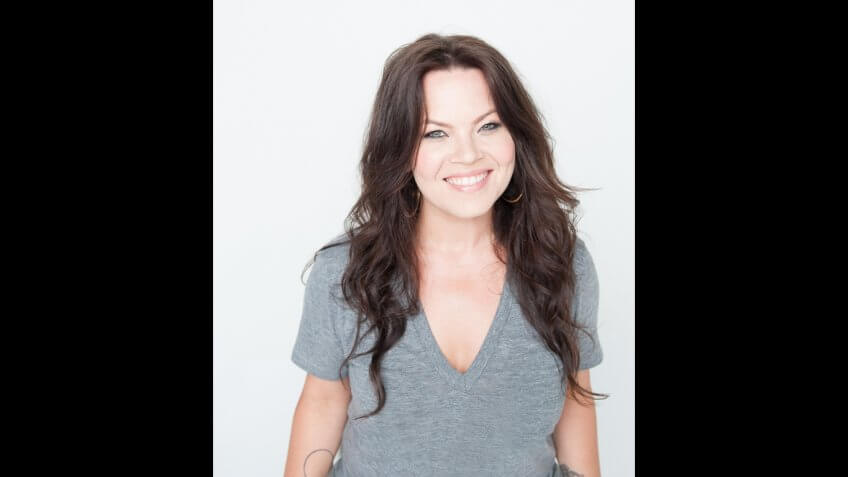 15/21
Show Thumbnails
©Danielle LaPorte
Danielle LaPorte
This author and entrepreneur offers daily inspiration with her #Truthbombs on Facebook, Twitter, Instagram and Pinterest — as well as at DanielleLaPorte.com. She advocates for making money in a meaningful way and encourages people to set goals with their souls. So, if you're seeking spiritual motivation, consider following LaPorte.
While many in the business world advocate a "fake it 'til you make it" approach, LaPorte prizes honesty. She points out in a recent #Truthbomb that "faking it has a cost."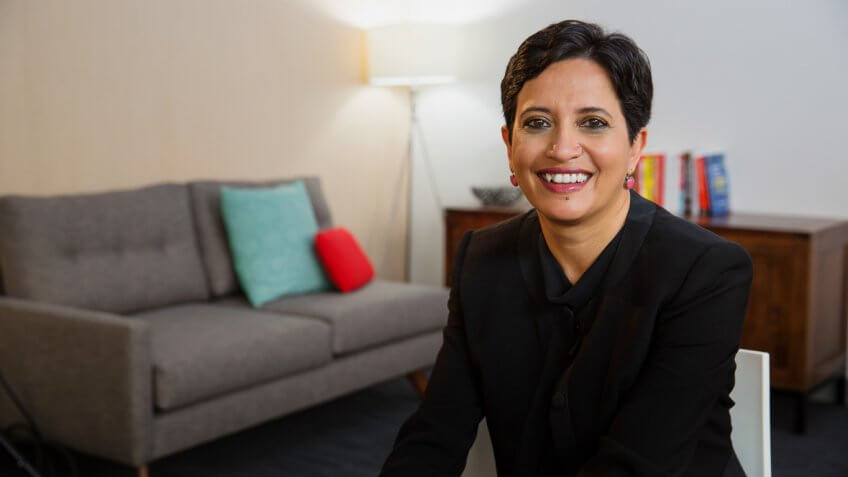 16/21
Show Thumbnails
©Sramana Mitra
Sramana Mitra
Sramana Mitra is the founder of One Million by One Million, a global virtual accelerator for entrepreneurs. She's a Top 10 influencer on LinkedIn, where she offers strategies for technology entrepreneurship.
On Twitter, Mitra shares advice on how to start a million-dollar business and provides tips for going after startup funding.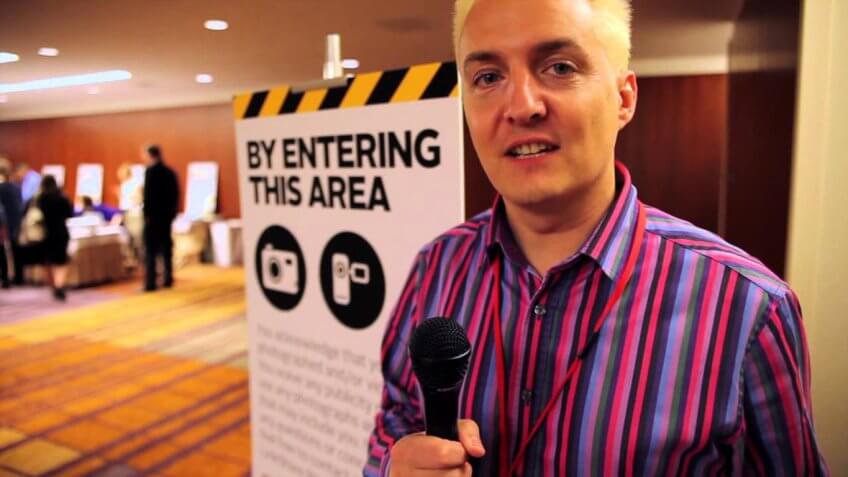 17/21
Show Thumbnails
©Murray Newlands
Murray Newlands
This entrepreneur helps teach others what it takes to be successful. The marketing guru and founder of Sighted, an online invoicing company, offers up motivational quotes from himself and others on Twitter.
Some of Newlands' recent inspirational tweets to his more than 1.4 million Twitter followers include, "Doing what is comfortable is rarely profitable," and, "Tomorrow you will have wished you had started today."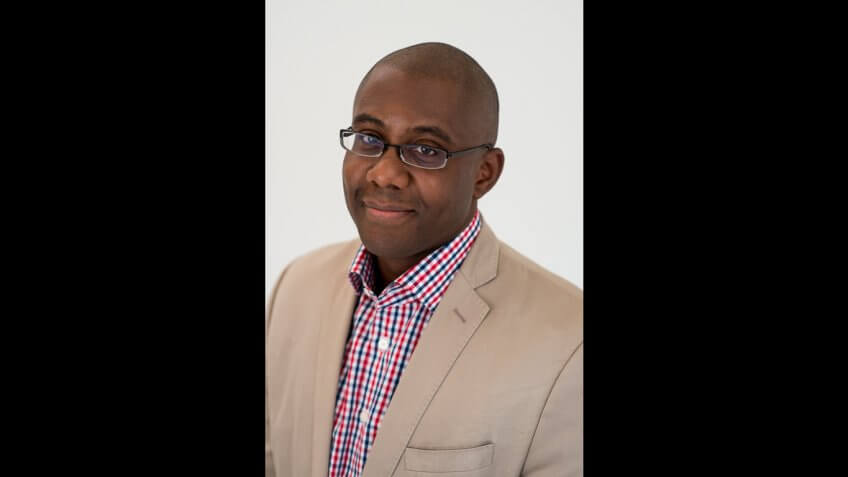 18/21
Show Thumbnails
©Ramon Ray
Ramon Ray
Ramon Ray is the editor and founder of Smart Hustle Magazine and a personal branding expert. Small business owners looking to build their brands, leverage social media and grow their companies should follow him on Twitter and LinkedIn.
Ray recently offered this advice on Twitter: "Entrepreneurs, you can become a millionaire, but not by yourself. Find out why your biz should invest in a team."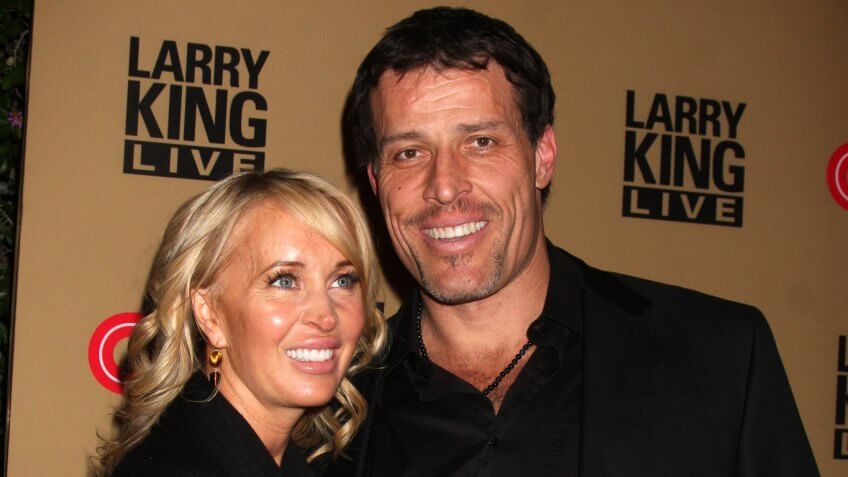 19/21
Show Thumbnails
Helga Esteb / Shutterstock.com
Tony Robbins
It's no secret that Tony Robbins is one of the top entrepreneurs to follow on social media. The best-selling author and life and business strategist has nearly 3 million followers on Twitter, 2 million on LinkedIn and more than 900,000 on Instagram. His Facebook page boasts more than 2.7 million likes.
Don't Miss: 20 Best Money Tips From Tony Robbins of All Time
Robbins' social media pages include motivational quotes and tips to help people succeed in business and life. Recently, he said, "Not everyone is born a leader, but anyone can become one."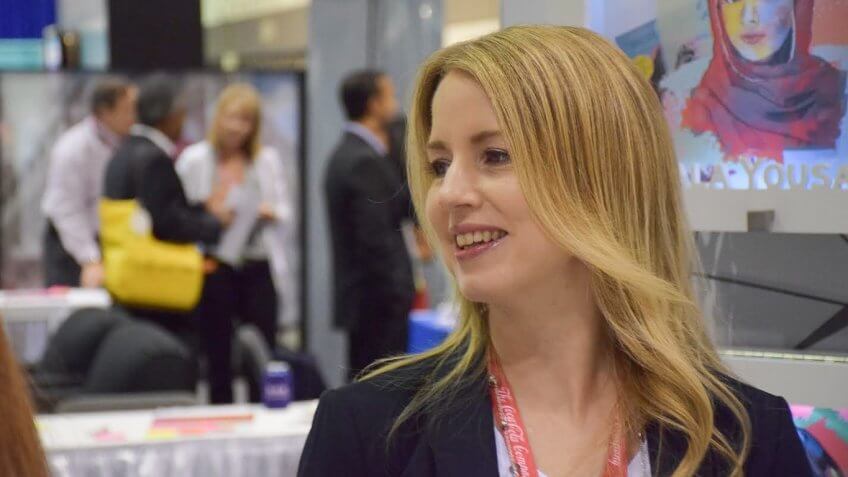 20/21
Show Thumbnails
©Melissa Stewart
Melissa Stewart
Melissa Stewart is the founder of SheOwnsIt.com, a website that supports and connects women entrepreneurs. Women looking for tips on how to succeed and grow their businesses should follow this leader on Twitter.
Stewart shares links to articles about women entrepreneurs that inform and inspire. She also posts motivational quotes, such as, "If life is what we make it, why not make it amazing!"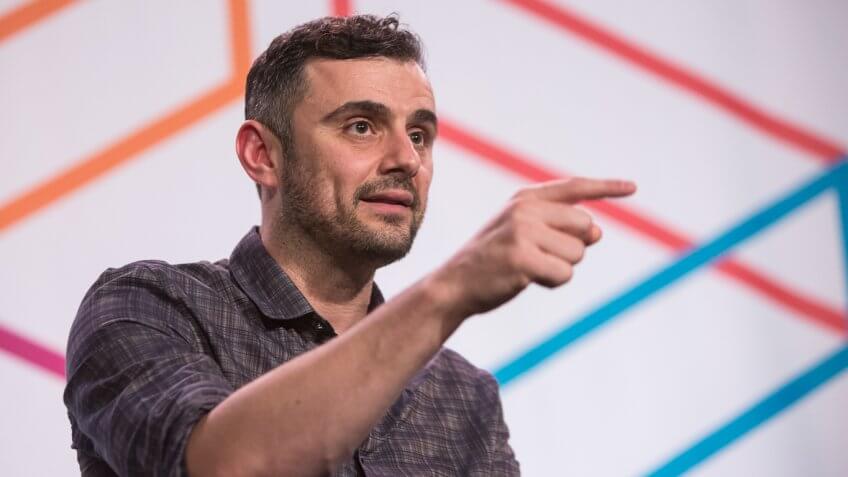 21/21
Show Thumbnails
Wikimedia Commons CC-BY-2.0 / Andrew Kelly
Gary Vaynerchuk
Gary Vaynerchuk is the CEO of VaynerMedia and host of two YouTube shows. He also has massive followings on Twitter, Facebook, Instagram and Snapchat.
Vaynerchuk doles out marketing, social media and entrepreneurship tips on his YouTube channel, courtesy of The #AskGaryVee Show and DailyVee. Then, he shares his videos on Facebook and Twitter. He also posts quotes, such as, "You don't need permission to chase your dreams."
Up Next: The Best Books on Amazon for Aspiring Entrepreneurs for Under $20