Financial Expert Robert Kiyosaki: The Rich Dad Poor Dad Perspective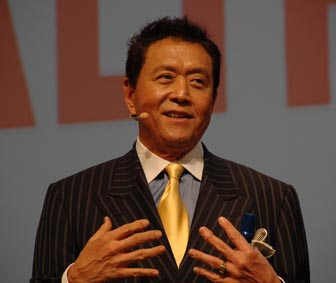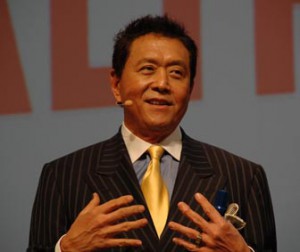 This post is part 2 of our 12 Days of Finance series. Don't forget to vote for your favorite expert!
Robert Kiyosaki, a well known and controversial figure in the finance space, describes the core of his message as, "I continue to ask the question: Why isn't financial education taught in every school? Is it omission, due to ignorance, or commission of a crime? Invest your time in education before you invest your money."
Known for perspectives on money and investing that often contradict conventional wisdom, Robert Kiyosaki built his personal finance philosophy around two antithetical characters: "Rich Dad" and "Poor Dad." In fact, he wrote an entire book about these two men–Rich Dad Poor Dad— which has become the #1 best-selling personal finance book of all time.
So who are these guys, and what do they mean to Kiyosaki's loyal followers?
A Tale of Two Dads: One Rich, One Poor
The basic principles behind Rich Dad Poor Dad are based on the story that Robert Kiyosaki had two fathers:
His biological dad had an excellent education and great job, yet constantly struggled for wealth. His "poor dad" followed all the rules, yet died penniless.
His best friend's dad, on the other hand, dropped out of school but always asked himself how he could make more money. The "rich dad" was a savvy businessman and investor, however, and become very prosperous.
The philosophy that emerges from this story is that simply getting a good education, working hard and saving money is not the key to becoming rich. If you want to make money, you must be fearless and an entrepreneur.
Is Robert Kiyosaki your favorite personal finance expert? Vote for him in our 12 Days of Finance poll below!

What Makes Robert Kiyosaki a True Expert?
Robert Kiyosaki has become a big name in personal finance and investing through real life experience, but it isn't all pretty. After several failed investments and even bankruptcy, Kiyosaki's Cashflow Technologies finally got it right. The company eventually evolved into the Rich Dad empire and the rest is history.
When it comes to Robert Kiyosaki and the Rich Dad philosophy, there's much debate to say the least. Is Rich Dad even real? Is his investment advice sound? Basically, you either love the guy or think he's off his rocker.
One thing is hard to argue, however, and it's that he is speaking from experience–and plenty of people agree with what he is saying. Kiyosaki has written numerous best-sellers, been featured in TIME Magazine and was a columnist for Yahoo! Finance. Whether or not you agree with his advice, Robert Kiyosaki is an undeniable authority when it comes to finance.