A Review of the Best Roth IRA Providers
Discover the best places to open a Roth IRA.
Are you ready to plan your retirement and are considering the best options to help you save and grow your money? One great option to add to your list of investment vehicles is the Roth IRA.
Anyone who is eligible should consider it for their portfolio thanks to its tax benefits and the overall ease of getting started. Before you do, it's a good idea to first explore the best place to open Roth IRA plans.
Deciding the Best Place to Open Roth IRA Plans
A Roth IRA is an individual retirement account that allows people with middle incomes to save money for retirement. The main difference between a Roth IRA and traditional IRA is that a Roth allows you to withdraw money without being taxed (taxes have already been taken before you make your contribution).

withdrawn without penalties or taxes. Though your withdrawn funds are not tax deductible (and count as income), you are allowed to use your money to invest in a new home or education without facing additional taxes.

Probably the most difficult aspect of saving for retirement this way is deciding where to open Roth IRA plans, as well as whether to do so by investing in a stocks or looking into a mutual fund. So how do you choose which company to work with?
Best Roth IRA Providers for Your Budget
There are a number of online brokerages providing great Roth IRA options, among them are top trading firms Merrill Lynch and Scottrade. So before choosing a Roth IRA provider, take a look at these two brokerages:
Merrill Edge Roth IRA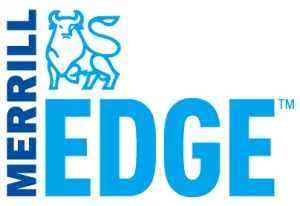 Merrill Edge is a popular online investment product developed by Merrill Lynch. The product is co-branded by Bank of America and offers investors the opportunity to manage investment products and Bank of America bank accounts simultaneously.
Merrill Edge is a very attractive option for small investors looking to get started. Under your own Merrill Edge Roth IRA review you can find out the following about an account:
$2.95 per stock trade
No minimum investment or maintenance fee
Customized investment alerts
Scottrade Roth IRA
Scottrade, which is headquartered in St. Louis, MO began online trading in 1998. The company offers a number of retirement options, including the traditional IRA and Roth IRA. As you conduct your own Scottrade Roth IRA review, take note of a few top features from this product:
$7 per stock trade
No set-up, annual or maintenance fees
No mandatory withdrawal age
Refund of up to $100 in transfer fees when you rollover an existing account of $10,000 or more
Both Merrill Edge and Scottrade are very competitive in the investment world. If you work with either company, you'll have access to free tools that help you manage your retirement funds effectively and make wise investments.
Check Out: Is a Self-Directed IRA Right for You?
Other Great Roth IRA Firms
There are a number of other great brokerages offering Roth IRA products.
E-Trade Roth IRA

E-Trade is another online brokerage available . In fact, it has been voted the #1 Online Broker multiple times by Smart Money Magazine. The company functions as an investment firm, but also offers a full-scale bank with checking and savings account options. If you're interested in an E-Trade Roth IRA, here are a few basics of the account to note:
$9.95 per stock trade
No annual IRA fees and no account minimums
No custodial fees with electronic statements
Convert non-deductible traditional IRA to Roth IRA tax-free
TradeKing Roth IRA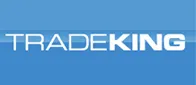 TradeKing has a great reputation for being one of the best discount online investment brokers in the business. The company also ranks well in customer service and offers tons of free trading tools, as well as access to an investment learning center. Some benefits of opening a TradeKing Roth IRA include:
$4.95 per equity trade
Low commissions
Access to free suite of tools
Manage portfolio in real time
Choose from stocks, bonds, mutual funds and more
After exploring a number of options, how do you decide which are the best Roth IRA providers for you?
The decision is truly a personal one that relies on a number of factors, including costs per trade, maintenance and set-up fees, rollover and annual costs and additional trading tools you have access to.
So take time to explore what each broker has to offer, then start saving and growing your money more effectively than you could ever imagine.