Retirement Planning: 7 Steps To Take Even If You Never Want To Retire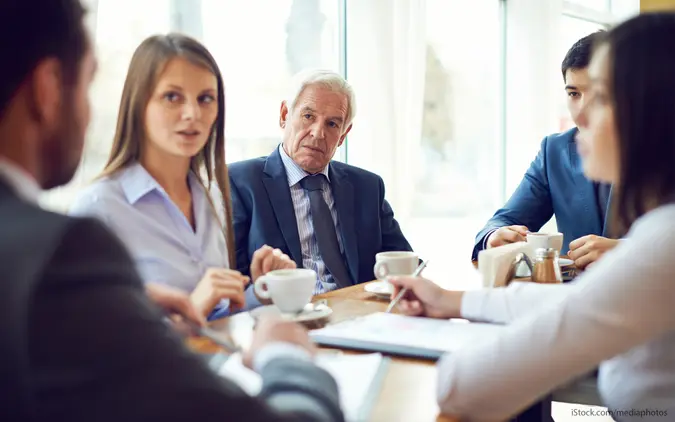 Although it's a common belief that every American wants to retire as soon as possible, there are plenty of workers who actually never want to retire. Whether it's because they love their jobs, have sense of purpose, want to continue business legacies for their families or countless other reasons, some workers just assume they will not end up retiring.
Retirement at Any Age: Get Retirement Tips That Fit Every Stage of Life
Check Out: 5 Things You Must Do When Your Savings Reach $50,000
Others may not want to work full time but still envision picking up side gigs or working part time after they leave their full-time jobs. If any of these scenarios apply to you, you'll still need to take certain retirement planning steps to ensure your long-term financial security. Here are just a few of the most important ones that you'll want to consider.
Review Your Health Insurance
Although you can sign up for Medicare at age 65 even if you are still working, you can't expect it to cover all of your medical expenses.
One of the benefits of continuing to work is that you may be covered under your company's health insurance plan. If you run your own business instead, you likely can take a tax deduction for any of your medical premiums.
One thing you don't want to do is let your supplemental health insurance lapse. As you work into your 60s or even 70s, you're likely to encounter more and more health issues. If you plan to never retire, you'll need to remain healthy so you can continue to work — so be sure to pick a plan that pays for preventative screenings, prescriptions and the like.
Take Our Poll: Do You Believe in Quiet Quitting? 
Get Long-Term Care Insurance
A staggering 70% of older Americans will need long-term care at some point in their lives, according to the U.S. Department of Health and Human Services. Yet, most Americans don't carry long-term care insurance.
Medicare and most health insurance policies don't cover long-term care, so you'll have to seek out a special policy. Regardless of how long you intend to work, it will be hard to sock away the six to seven figures — think upwards of $1 million — that a few years of long-term care may cost.
Plan Your Social Security Claiming Strategy
If you're going to continue to work most of your life, you won't be as dependent on Social Security to fund your retirement as others who are truly retired.
However, you'll still want to claim payments in the manner that's most beneficial to your overall financial situation. For example, by working later in life, you may be able to postpone filing for Social Security retirement benefits until age 70. This can result in a permanent boost to your lifelong Social Security checks of about 77%.
Evaluate Your Housing Situation
By the time they reach their 60s, many seniors are living in homes that are too large for their needs. This is particularly true if they are single and/or their kids have moved out of their homes.
If you're just a one- or two-person family and you own a giant five-bedroom house, you're likely spending more than you need to on things like maintenance and utilities — and even your mortgage, if you haven't yet paid it all off.
By right-sizing your house to your needs, you can save and invest that extra money so you'll have an extra cash cushion in case you ever decide you do want to retire, or perhaps simply reduce your working hours. 
Consider Your Cost-of-Living
In addition to right-sizing your home, living in the most cost-effective area is another way to keep your finances in tip-top shape, even if you continue working. While you likely won't be able to move across the world to a low-cost country if you're still employed, you may find that something as simple as switching neighborhoods is enough to reduce your cost of living.
As your long-term working career might end at any time — due to injury, old age or simply a decision that you've had enough — it's always best to trim costs as a senior whenever possible.
Draft an Estate Plan
Whether you're working as a senior or not, you should always draft an estate plan that outlines distributions after your death. Not only will planning ahead make things easier on your heirs, it will allow you to arrange your financial affairs as you want them to be, which can provide benefits even while you are still living. For example, you'll be able to see your complete financial situation in front of you in black and white, perhaps allowing you to make investment adjustments or even unearth potential tax benefits.
Factor In Slowing Down With Old Age
Remember that the longer you work, the older you'll become, meaning your lifestyle may be forced to change. For example, as you age, it will get harder to maintain your home or even run your business, whether due to fatigue or injury or cognitive decline.
For this reason, it's best to make big financial decisions as early as possible in life, from where and how you will live to what you will leave to your heirs to how and when you want to travel. Although your mind may be set on working for the rest of your life, you should factor in how slowing down physically and/or mentally may affect your quality of life and prepare for this in advance.
More From GOBankingRates