13 Surprising Things About Early Retirement You Need to Know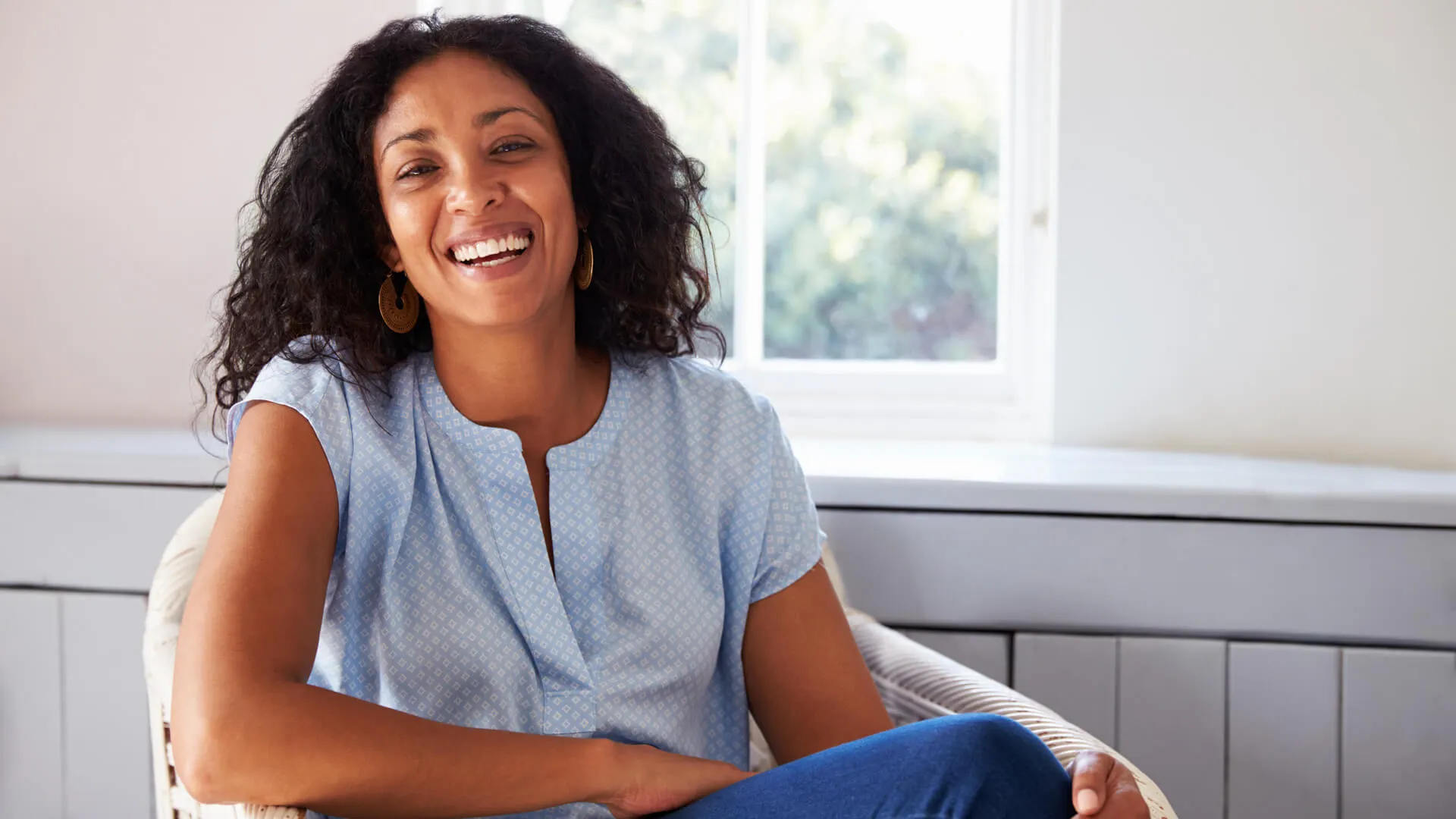 Whether you love making money or just love working, you might have no plans of retiring early. The idea of giving up a career might seem like resigning yourself to an unproductive life spent on the couch watching reruns of "The Office."
But you might be surprised how rewarding early retirement can be. "Our careers were satisfying and both of us are producers in life," said Akaisha and Billy Kaderli, who retired before they were 40. "However, we have been so busy in retirement — growing, learning, traveling and meeting new people and new challenges — that we wonder how we ever had time to work. Now we are living our life, not doing our life."
Find out what surprising things the Kaderlis and other people who left the 9-to-5 in their 30s, 40s and 50s discovered about achieving financial independence and retiring early.
You Look Forward to Mondays
While working as an executive for marketing services company, John felt a since of dread when each workweek began. "It was high stress," he said. "I worked hard."
When he retired in 2016 at age 52, he was surprised by how his attitude changed. "I look forward to Mondays," said John, who only uses his first name to protect his family's identity because he shares details about his finances on his blog ESI Money.
The start of the workweek now means he has five days of relative peace and quiet because he can run errands or go to the gym and not have to fight the crowds that appear on the weekends. Plus, it's five days of doing whatever he wants rather than facing the pressures of work.
Are You Retirement Ready?
You Realize How Stressed You Were
During his nearly 30 years in the workforce, John didn't notice how stressed he was. "I had gotten used to it," he said.
"When I retired, I could literally feel the stress melting off me," John said. "It was a big surprise to me how bad it was." Fortunately, his retirement nest egg is large enough — about $3 million — that he hasn't replaced work stress with financial stress.
What to Do: When You Want to Retire but 'Golden Handcuffs' Keep You Working
Work on Your Own Terms Is Fun
It might sound crazy to work hard to save enough to retire early only to start working again. But plenty of people who retire early find that they want to keep working — just on their own terms. John spends about four hours a day working on his blogs, ESI Money and Rockstar Finance. He looks forward to that time. The best part is that "it's whatever four hours I want," he said.
Carl, who retired in 2017 at age 43, still works. "I was a software developer before I retired, and I'm still a software developer now," said Carl, who blogs at 1500days.com and uses only his first name to protect his family's identity. "I never thought that I'd code again, but now I find that I enjoy it more than ever."
However, it's because he only works on projects that excite him even if they don't pay — like helping a friend develop a business. "My payment is the fulfillment that comes with building something along with a little workout for the brain," he said.
Your Health Improves
One of the benefits of retiring well before the traditional retirement age of 65 is the improvement you'll likely see in your health. While she was working in sales, Amy Rutherford was so stressed by weekly quotas that she took sleeping pills at night to calm her mind and fall asleep. And her husband, Tim, was overweight, had high blood pressure, high cholesterol and chronic insomnia because his job selling telecommunications equipment kept him traveling across the U.S. and Canada.
When Amy retired at 46, she was able to ditch her sleeping pills along with the 9-to-5. And her husband lost 35 pounds after he retired at age 48. "Now, we are at the gym most mornings, and I arrange our day around it," she said. "Health has become a priority."
Improved health is common among early retirees. "When my life was busy, the first thing I'd cut out was exercise," Carl said.
"Since leaving my job, I've lost almost 20 pounds and my blood pressure is comfortably below 130/80." He did it by walking rather than driving because he has the time now that he's retired.
Are You Retirement Ready?
Your Retirement Nest Egg Grows
One of your biggest fears about retiring early might be running out of money because you have to make your savings last longer. But one of the biggest surprises Akaisha and Billy Kaderli discovered in the nearly three decades since they retired at age 38 with about $500,000 is that their savings has grown.
"We have more money now — after spending and inflation — than we did when we retired," they said. "If you set up your portfolio correctly using equities to build your wealth, your money will continue to grow — covering your expenses, inflation and more."
Since the Kaderlis retired in 1991, the Standard & Poor's 500 index has grown about 10 percent annually, they said. They withdraw less than 4 percent of their account balance annually — leaving 6 percent to continue to grow.
You Become More Social
John said that one of the downsides of retirement that people say you can expect is getting cut off socially. But the opposite has been true of his early retirement.
Now that he's no longer working, he actually has time to be social. "For me, we went to more Christmas parties this year, and we went to a Super Bowl party because we have time," he said.
He's also been able to spend more time with his family. "Before, I barely had time to think because I would just go go go," John said.
Travel Can Be More Affordable
It probably comes as no surprise that retiring early allows you to travel while you're young and healthy enough to enjoy it. What's surprising, though, is that traveling often doesn't have to cost a lot and put your retirement security in jeopardy.
Being retired has allowed Amy and Tim Rutherford to be flexible when booking trips and score deals. "We tend to find the cheapest flights on Tuesdays and Wednesdays," said Amy, who shares frugal travel tips on her blog GoWithLess. "We took 10 trips last year, taking advantage of that."
Plus, in your spare time in early retirement, you can master travel hacking with credit card rewards. "We use credit card points for most of our hotel stays and airfare," Carl said. "I look out for good credit card points and try to sign up for two new cards every year."
Are You Retirement Ready?
Living Outside the U.S. Is Gratifying
You can stretch your retirement dollars further by retiring abroad. But you might worry that you'll have to give up the comforts of an American lifestyle. Not so.
"Both of us are patriots and we love our home country," said Akaisha and Billy Kaderli. "However, after decades of world travel, we have been surprised how full our lives have been living outside the states."
Because they retired early, they have been able to take advantage of adventure travel — visiting places and doing things that might be more difficult if they had retired at an older age. They share their adventures on their blog, RetireEarlyLifestyle.
You Discover Less Is More
The Kaderlis spent their working lives filling their home with beautiful art and furniture, buying cars and stocking their wine collection. When they retired, they were surprised to discover they didn't need that stuff.
"We found that after almost 30 years of traveling the globe, that it's not the 'stuff' that makes us happy," they said. "We became minimalists before it was fashionable because having less became more comfortable, less complicated and more freeing. The simple pleasures of good weather, wonderful food, superb conversations with friends and meeting new people all over the world fill us up in ways that owning our home, luxury cars and wearing fine jewelry never did."
You Can Get Free Entertainment
Some people can end up spending more money in retirement than while they were working to keep themselves entertained. "For years, we have read that many expenses are expected to increase in retirement," Rutherford said. While working, they spent more than $5,000 annually on entertainment — concerts, plays, movies and more. So knowing they could end up spending more in retirement was troubling.
But, to their surprise, they've spent a lot less. "In our life of freedom, we learned that many of these opportunities need volunteers, and we offer our time in exchange for entertainment," Rutherford said. "Our total entertainment cost in 2017 was $415!"
Are You Retirement Ready?
You Turn Into a Morning Person
John had been a night person before he retired early. "Given a choice, I'd be up at 3 a.m. when it's quiet doing what I want to do," he said. So you'd think he'd take advantage of retirement to stay up late and sleep in.
Instead, he's become a morning person, which is something he didn't expect when he retired. Most days, he wakes up at 5 a.m. "I've got stuff I want to do, and I'm excited about it," he said.
Others Have a Hard Time Accepting Your Early Retirement
John said that one of the biggest surprises of early retirement is that people can't accept that he's retired in his 50s. "It's like a foreign concept to them," he said. Colleagues and friends don't understand why he would give up earning six figures every year for another 10 to 15 years. In fact, he still gets calls from recruiters and people who want to help him find a new job.
So rather than deal with strange looks or confusion by telling people he's retired, John tells people he has rental properties and a couple of businesses on the side. However, it's those rental properties and side businesses — his blogs — that provide a steady source of income in his early retirement.
You Worry About Wasting Your Time
For the most part, retiring early comes with plenty of perks. But one of the surprising drawbacks Carl found was how hard it was to relax and not feel guilty about doing what he wanted with his time.
"When I had a job, at least eight hours of my day belonged to my employer," he said. "Now, those eight hours belong to me. I own it and it's precious, so I feel like I can't waste any of it."
He didn't even turn on the TV for the first eight months of his retirement because he thought it was a waste of time, nor did he read any fiction. As a planner, it feels strange to him to not have any idea what he'll being doing 10 — or even two — years from now.
"However, I've come to realize that's all part of the fun," Carl said. "An open road where you're free to take any fork, even if you're unsure of where it will take you, is scary. But it's also more interesting and fun. It will be more rewarding, too."