This Is All You Can Buy With the Average Social Security Check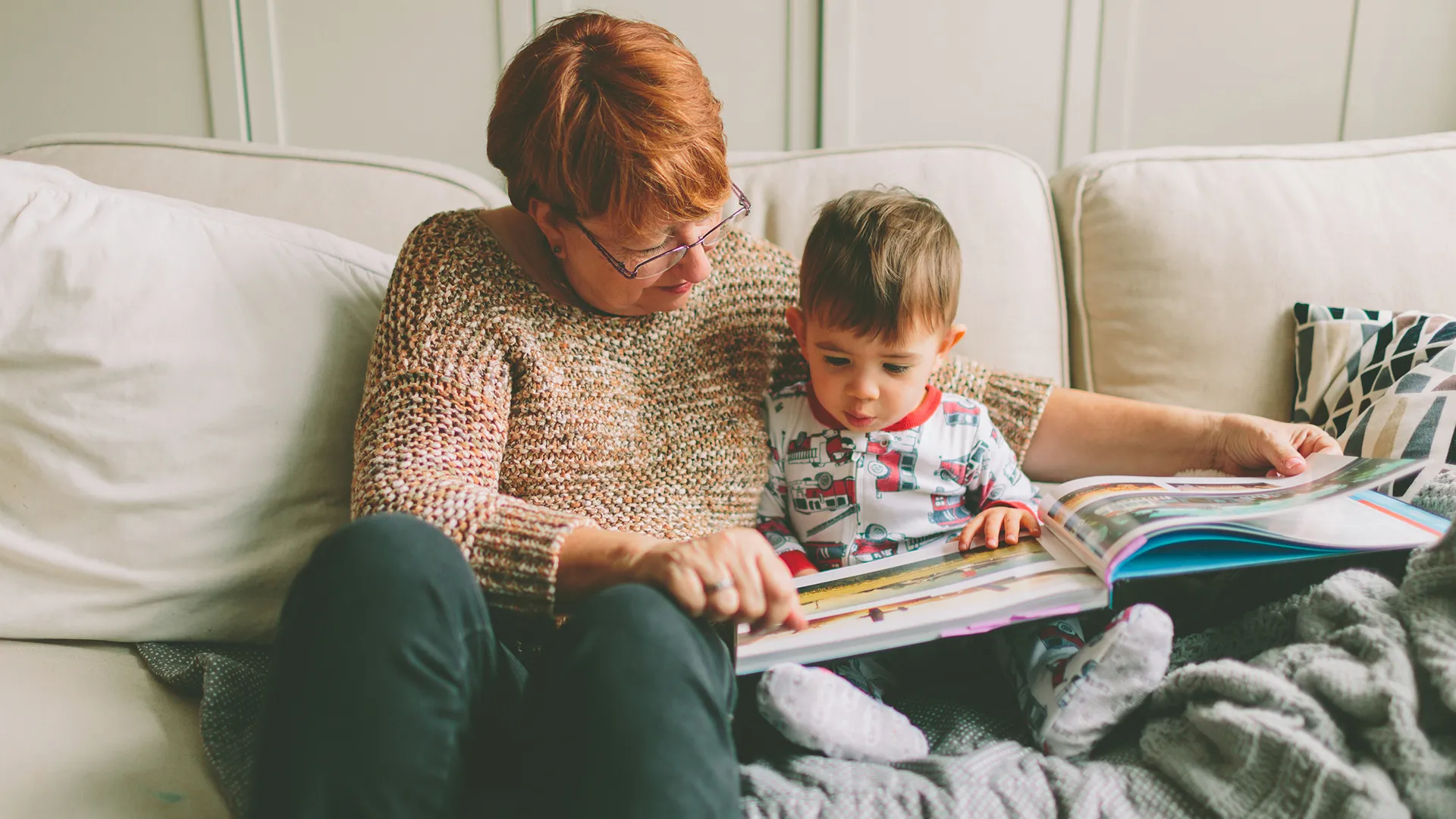 A Place to Live for Under $1,000
A GOBankingRates study found 20 cities where you can rent an apartment for under $1,000. The average Social Security check covers rent in these cities:
Akron, Ohio
Dayton, Ohio
Yuma, Arizona
Jackson, Mississippi
Kansas City, Kansas
Birmingham, Alabama
Evansville, Indiana
Of course, if Social Security is your only source of income in retirement, you don't want to spend it all on rent. Instead, you might need to downsize or pick an apartment with fewer frills.
Over 4 Months of Groceries
People ages 65 and older spend $267 on groceries each month, according to a GOBankingRates study. If your grocery habits match that of the average senior, you could buy about 4.7 months' worth of food with your monthly check.
Are You Retirement Ready?
Rent and Utilities for 6 Months in Kathmandu, Nepal
If you catch wanderlust in your golden years, you could use your Social Security check to pay for rent and utilities in another country. For a monthly cost of $205.79, you can afford a little over six months' worth of rent and utilities in Kathmandu, Nepal, according to a GOBankingRates study.
Other exotic locations where you could pay less than $350 a month for rent and utilities include Playa del Carmen, Mexico; Marrakech, Morocco; Bangkok; and Istanbul.
An iPhone XS Max
You can get your hands on the new iPhone XS Max from Apple if you're willing to pay the retail price of $1,099. However, keep in mind that although your monthly Social Security check will cover the phone cost — including sales tax — it doesn't cover the monthly cost of cellphone service.
The Average Mortgage in Ohio or West Virginia
Ohio and West Virginia have the lowest average monthly mortgage payments in the country at $793 and $796, respectively, according to a 2017 GOBankingRates study. However, lenders usually limit your monthly mortgage payment to 28 percent of your monthly income — which means that if the average $1,301.59 Social Security check is your only income, your mortgage payment shouldn't be more than $364.45.
So, even with an inexpensive mortgage in Ohio, you'd still need more than double the average Social Security benefit to reasonably afford your payments. On the other end of the spectrum, a mortgage in Washington, D.C., or Hawaii will run you $2,718 and $2,916, respectively.
9 Months of Medicare Part B Insurance
If you have 40 or more quarters of work credit, you won't have to pay for Medicare Part A insurance. However, Part B insurance isn't free.
As of 2017, Part B insurance costs at least $134 per month. It covers medical services and supplies, including lab tests, surgeries and wheelchairs. After paying the yearly deductible of $183, you'll fork over 20 percent of any Medicare-approved charges for covered services.
Are You Retirement Ready?
5 Months of Long-Term Care Insurance
If you're concerned about future healthcare costs, getting a long-term care policy can help you sleep better at night. Depending on the policy, long-term care insurance can cover the future costs of a nursing home, assisted living, in-home care and home modifications.
For a 60-year-old couple in good health, you can buy a three-year policy with a $150 maximum daily benefit for about $250 a month.
2 Rounds of Golf at Pebble Beach
If you love playing golf in your golden years, you could use your monthly Social Security benefit to pay for two rounds of golf at beautiful Pebble Beach, Calif.
Each round costs $495 or more depending on the time of year, plus $46.25 for a forecaddie, which comes out to about $541 per round — or $1,082 for two rounds. But, you'll probably need to dip into your next month's benefit to cover the tip for your caddie.
6 Credit Hours at Florida State University
Whether you're looking to go back to school or you're paying for college on a family member's behalf, you could pay for just under six credit hours each month — or $215.55 per credit — at Florida State University's main campus.
If you want to help your descendants save for college, consider putting money into a 529 plan during your working years. The money in the 529 plan grows tax-free. And, as long as the money is eventually spent on qualifying college education costs, all the distributions are tax-free as well.
One-Third of a Month at an Assisted-Living Facility
The average cost of living in an assisted-living facility is $3,750 per month in the U.S., according to Genworth Financial. If you only need adult day care, the cost drops to anywhere between $433 and a little over $2,000.
Are You Retirement Ready?
59 Months of a Planet Fitness Black Card
Planet Fitness offers a black card that allows you unlimited access to all of its gyms for $21.99 per month. Although a gym membership might seem unnecessary, it can be a worthwhile investment if the facilities encourage you to maintain your health — which could help reduce your expenses in retirement.
If you'd rather spend your Social Security funds somewhere else, you can try workout apps to replace your gym membership or find free ways to exercise such as taking a walk or riding a bike.
2 Days of Renting a BMW M6
If you love driving fancy cars, you could blow your monthly Social Security benefit in just a few days by renting exotic cars. Vanity Exotics rents out a BMW M6 for $599 per day with no additional charge for the first 75 miles. So, for your $1,301.59 benefit, you could pay for two days with $103 to spare for gas.
1 Bottle of Chateau Lafite Rothschild 2009
At $1,249.99, one bottle of Chateau Lafite Rothschild 2009 will use up almost all of your monthly Social Security benefit. It might dazzle your taste buds, but having a refined palate for wine can quickly consume a large chunk of your budget. Instead, consider drinking water in place of wine or soda with your meals. Not only will it save you money, but it can help you stay in shape, too.
145 Trips to Movie Theaters
In 2017, the average movie ticket price was $8.97, according to the Hollywood Reporter. You could see 145 movies at that price before you exhaust your monthly Social Security benefit. However, that doesn't include the cost of popcorn, drinks or other snacks at the theater.
To save money, you can wait until the movie comes out on DVD and borrow it from Redbox for $1.75 a day, or from a library for free. Then, you can invite friends and family to watch the movie together — the snacks will probably cost less than the ticket price for one of you to see the movie alone.
Are You Retirement Ready?
1 Louis Vuitton Bag
For the price of $1,230, you, too, can own a Louis Vuitton Alma BB Bag in Monogram. But, that's just about all you can purchase with your monthly Social Security check.
Instead of blowing your benefits on luxury handbags, jewelry and other clothing, try shopping at thrift stores like Goodwill to get decent clothing at a lower price. Plus, many Goodwill stores offer additional discounts for seniors, which could help your Social Security dollars stretch even further.
Click through to see the best places to live on only a Social Security check.
More on Social Security in Retirement
We make money easy. Get weekly email updates, including expert advice to help you Live Richer™.
Taylor Bell contributed to the reporting for this article.
Photos are for illustrative purposes only. As a result, some of the photos might not reflect the items listed in this article.