Early Social Security Payments — This Neobank Lets Retirees Withdraw Benefits 4 Weeks in Advance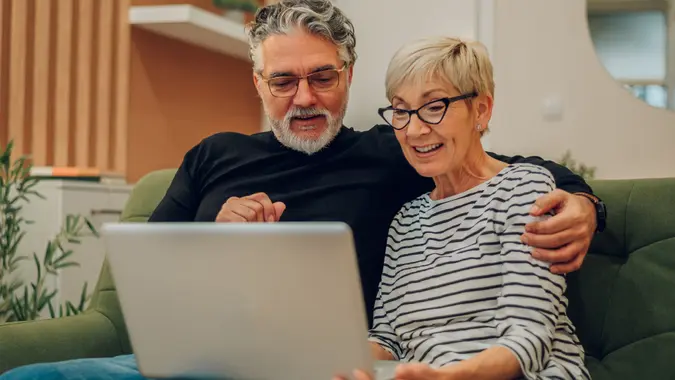 zamrznutitonovi / iStock.com
Some businesses cater to senior citizens, but fintechs aren't usually one of them. As American Banker noted, many fintechs use technology as a way to reach younger customers rather than older ones, but there is at least one exception: Charlie, a neobank that aims to make financial life easier for older Americans.
The company, which launched a couple of weeks ago, will let account holders withdraw their Social Security payments up to four weeks early, Banking Dive reported. The service is free and available to customers who link their Social Security direct deposits to their Charlie deposit accounts.
This is an especially important feature for seniors who depend on Social Security for a major source of income — and a lot of them do. Among elderly Social Security beneficiaries, 37% of men and 42% of women receive 50% or more of their income from Social Security, according to the Social Security Administration. An estimated 12% of elderly men and 15% of women rely on Social Security for 90% or more of their income.
For these beneficiaries, having early access to Social Security payments can help them pay unexpected bills without having to wait an extra month. The business model also works in Charlie's favor because of the way it simplifies the process of receiving funds.
Are You Retirement Ready?
"It's a nice instrument for a company like ours [because] we can provide early access to a payment that's made by the United States government," Charlie CEO and co-founder Kevin Nazemi told Banking Dive. "We're not dealing with 50 payroll systems and thousands of employers. We're dealing with the Social Security Administration as the entity that needs to meet their obligation of providing that money."
Charlie will be available as both an app and a desktop tool, American Banker reported. Among its features are a no-fee demand deposit account that pays 3% on all balances as well as a debit card.
Account holders can request early access to Social Security benefits on or after the first of each month, after which Charlie will advance the funds into the customer's account. The company will get the funds back when the scheduled payment comes in from the SSA. 
Charlie fills a need for increasingly tech-savvy seniors who got an education in technology during the COVID-19 pandemic, Nazemi told American Banker
"We believe that a growing number of those in the 62-plus community prefer a solution that is custom-built for their unique needs," he said. "The pandemic necessitated using technology to access healthcare services and communicate with loved ones. If someone retired in the past few years, their goodbye party was likely over Zoom."
Are You Retirement Ready?
Charlie's customer service operation will be based in the United States, American Banker reported. Underlying deposits are held with Ohio-based Sutton Bank.
Meanwhile, Charlie is working on additional applications to serve other needs for seniors. As Banking Dive noted, the company plans to launch a home pension product that would let users turn a percentage of their home's value into an annuity and a source of income.
Take Our Poll: Are You Concerned About the Safety of Your Money in Your Bank Accounts?
"Most of the 80% of seniors who own their homes, 100% of their home's value is set to go to their legacy, and yet they're living in an environment where over half of them live Social Security check to Social Security check," Nazemi said. "And over half of them don't feel prepared for their retirement."
More From GOBankingRates
Are You Retirement Ready?
Are You Retirement Ready?