Here's How Much Your Social Security Check Will Increase in 2021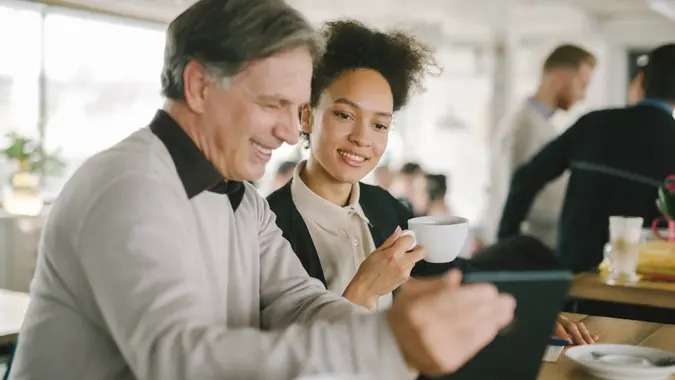 ©Shutterstock.com
Social Security beneficiaries will soon see a 1.3% cost-of living-increase in their monthly checks beginning this January. The Social Security Administration (SSA) announced the adjustment, payable to some 70 million Americans, last fall. The raise, applicable to folks receiving Social Security and Supplemental Security Income benefits, is less than last year's boost of 1.6%.
Last updated: Jan. 13, 2021
On average, the raise will mean about $20 more a month for retirees (going from $1,523 to $1,543 after), and about $16 more monthly for disabled workers (from $1,261 to $1,277). Additionally, the maximum amount of wages taxed for Social Security will bump to $142,800, from $137,700. The earnings limit for workers who are younger than "full" retirement age will be $18,960, with the SSA deducting $1 from benefits for each $2 earned over $18,960. The earnings limit for people reaching their "full" retirement age in 2021 will increase to $50,520 ($1 deducted from every $3 earned over that amount).
Though any raise is surely welcome by the millions of Americans who depend on social security income to get by, such a small increase might come as a disappointment. Seniors are among the most at-risk both physically and financially during the coronavirus pandemic, and an extra $20 a month is likely not enough to lift people living under the poverty line in their state above it. The growing pattern of very slight annual increases is also concerning. Mary Johnson, Social Security policy analyst for The Senior Citizens League told CNBC, "They've never been this low for this long a period in the history of Social Security."
More From GOBankingRates