Social Security's 2023 Increase: Do Americans Actually Think It's Enough?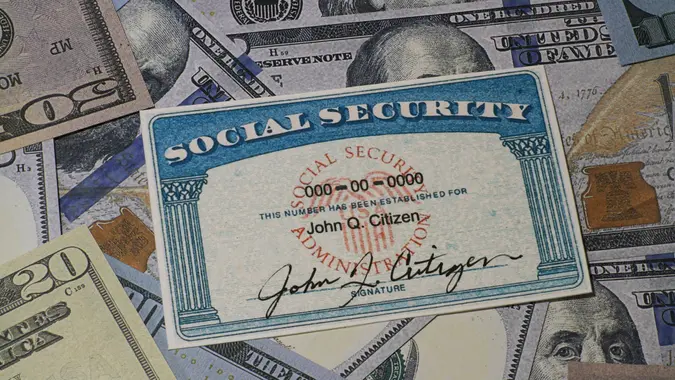 Richard Stephen / Getty Images/iStockphoto
As much as everyone would like to see inflation calm in 2023, it's not going away completely. The cost of living continues to be a problem across the country, forcing Americans to tighten budgets and cut costs. Those living with a fixed income have a little relief coming their way in 2023 with the Social Security Administration announcing an 8.7% increase in benefits. This is the largest increase in benefits since 1981 when an 11.2% increase created the record.
Related: 6 Types of Retirement Income That Aren't Taxable
Important: 5 Things You Must Do When Your Savings Reach $50,000
Introduced in 1975, the Cost of Living Adjustment, or COLA, allows for Social Security benefits to be adjusted based on fluctuations in inflation, as determined by the Consumer Price Index for Urban Wage Earners and Clerical Workers. The Social Security Administration compares the average CPI-W in the three months of the third quarter of the current year to the same timeframe in the year prior. In September of 2022, the CPI-W was at 8.2%.
While some Americans are happy about the increase, others are not as pleased. A recent GOBankingRates survey asked 1,028 Americans ages 18 and older how they felt about the COLA increase, and here's what we found.
The Majority Are Undecided
One-third of Americans are undecided when it comes to the COLA increase. That makes sense considering how many people don't receive Social Security benefits. Those who are directly affected or soon to be affected by it are more invested in any and all changes to Social Security. As a matter of fact, those ages 65 and older had the highest percentage of people (38%) that feel the COLA hike is not nearly enough and should've been much larger. And those ages 18 to 24 had the highest percentage of people who said they were undecided at 43%.
Across all generations, 21% of people said they feel like the increase is fair and will provide a necessary financial boost to Social Security recipients. Another 21% think it's nice but should've been a little higher. Seventeen percent think the increase isn't nearly enough and should be much higher. And the final 11% feel that the hike is too much. As you can see from these results, there isn't much consensus in opinions on the COLA increase.
Take Our Poll: How Do You Typically Split the Restaurant Bill?
What It Means
The COLA increase doesn't mean that every beneficiary will receive an 8.7% bonus to their Social Security checks. The amount is specific to each person and can be higher or lower than 8.7% depending on factors such as signing up for Medicare prior to 2023.
The increase does show just how much costs have increased this year because of inflation, and those high costs can vary wildly depending on where you live. The increase will help those seniors hit hard by inflation, but it won't stop costs from continuing to rise over the next year. Social Security is great and provides benefits to those who need it most, but it's always a good idea to have your own retirement savings to rely on as well.
More From GOBankingRates