Why Millennials Need to Worry About Disability and Social Security
Millennials and disability insurance should go hand in hand.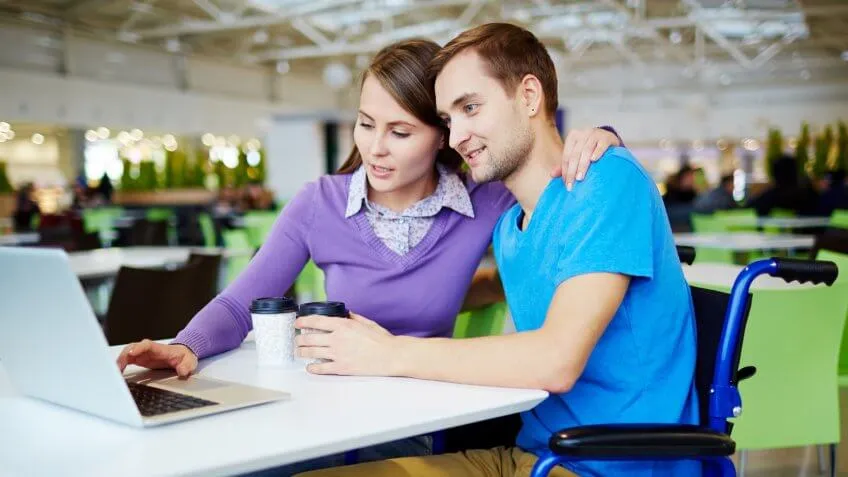 Pressmaster / Shutterstock.com
Millennials — young, healthy and strong — are unlikely to worry about a disability leaving them unable to work. But a 20-year-old worker has a 1-in-4 chance of becoming disabled before reaching age 67, according to the Social Security Administration.
"The chances of becoming ill or injured are much higher than anyone thinks," said Jocelyn Grega, assistant vice president of consumer development at Unum, a workplace benefits provider.
How would you pay the bills if a disability left you unable to work for a short period of time or even permanently? Nearly 70 percent of workers in the private sector don't have long-term disability insurance, according to the Social Security Administration. That means they might have to rely on Social Security disability benefits.
However, counting on Social Security to help replace income isn't ideal. Here's why you need to think about getting disability coverage.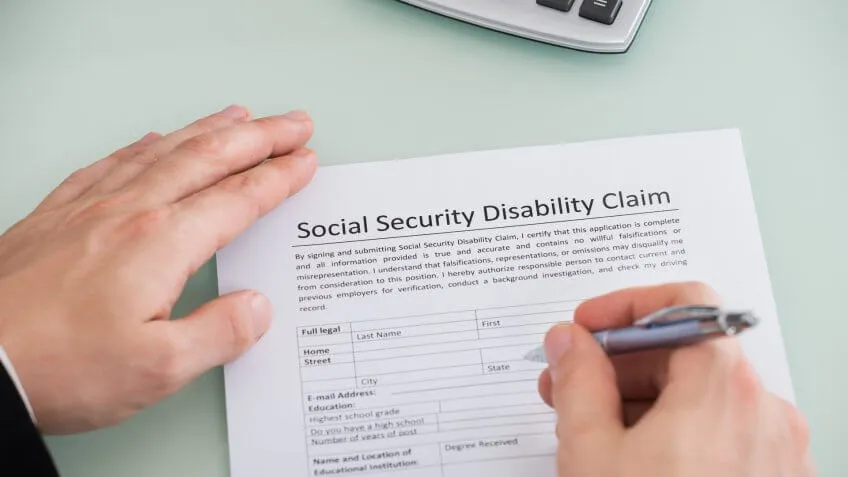 Firma V / Shutterstock.com
Getting Social Security Disability Benefits Isn't Easy
You probably associate Social Security with retirement benefits. However, Social Security also provides benefits to people who can't work because of a medical condition.
But, is it a good strategy to count on Social Security benefits if you become disabled? "The short answer is no," Grega said. Among the several reasons why are:
You need at least 40 work credits to qualify. Twenty of those credits must be earned in the last 10 years ending with the year you become disabled, according to the Social Security Administration. Credits are based on your wages or self-employment income, and you can earn up to four per year. In 2017, you earn one credit for every $1,300 in wages or self-employment income.
Your claim will likely be declined the first time you apply for benefits. Grega said 65 percent of initial claim applications are denied.
Collecting benefits can take a long time. "You only get paid after five months of being disabled, and you only get paid if you will be out 12 months or more," Grega said. So you can't get Social Security benefits for a short-term disability — and that type of disability makes up most claims, she said.
Finally, it's likely that your benefit won't be enough to replace your income. The average monthly disability benefit is just $1,171, according to the SSA.
Related: Unsettling Things You Need to Know About Social Security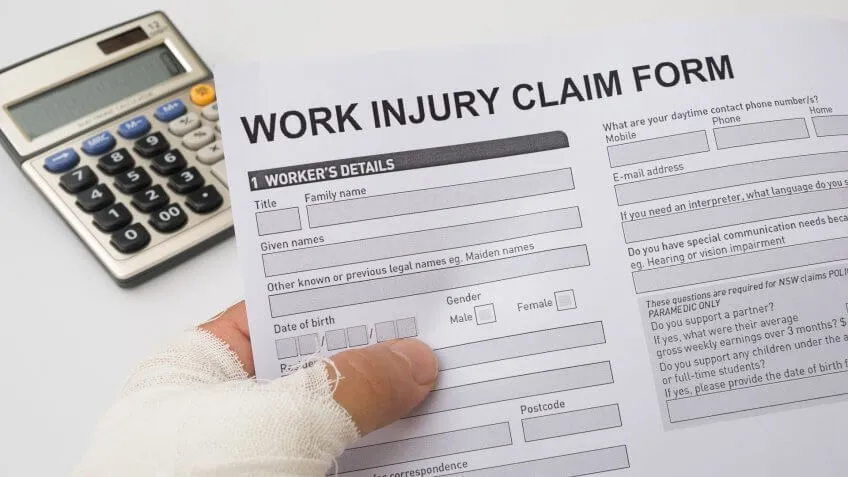 Freer / Shutterstock.com
You Can't Count on Workers' Compensation Insurance
States require employers to provide their employees with workers' compensation insurance. But that doesn't mean you'll automatically be able to tap this coverage if an illness or injury leaves you unable to work. It all depends on how you were injured or became ill.
"One of the fallacies people work with is that they'll get (workers' compensation) benefits from the state or (an) employer," said Marvin Feldman, president and CEO of Life Happens, an insurance-planning resource. Your disability must be work-related to get workers' compensation. Most disabilities do not qualify for such coverage.
"Ninety-five percent of all disabilities that happen are not work-related," Feldman said. So if you're playing basketball with your friends, break your arm and can't work at your construction job for six weeks while your arm is in a cast, you won't get paid by workers' compensation.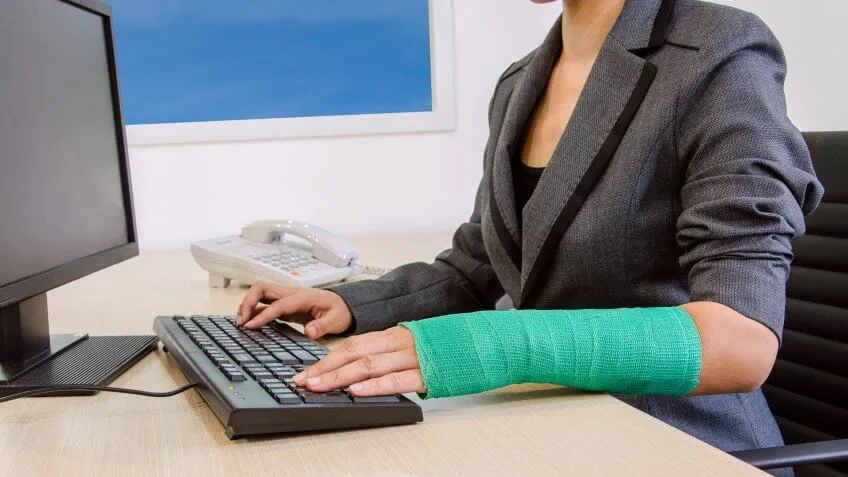 wavebreakmedia / Shutterstock.com
You Might Not Have Enough — or Any — Disability Coverage Through Work
Social Security disability benefits are hard to get and cover only long-term disabilities. Workers' compensation covers only work-related injuries. So, you need to fill the gap. If you're lucky, an employer might offer disability insurance as part of your benefits package. "If you have a workplace plan, that's amazing (that) your employer is paying that for you," said Grega.
Even if your employer doesn't cover the premiums, you'll likely pay less for disability insurance through work than buying coverage in an individual plan. The group rate is much cheaper, Grega said.
However, disability insurance offered through employers typically caps benefits at 60 percent of your salary, Grega said. That means you'll still lose 40 percent of your income while disabled.
Unfortunately, many millennials might not even have access to this level of coverage through work. "The problem we see in the industry today is there are fewer and fewer companies offering these benefits," Feldman said.
Before shopping for individual policies — which can be more expensive — check if you have access to group disability insurance through a professional association or any organization of which you are a member. These policies might not be as comprehensive as you would like, but they're relatively inexpensive, Feldman said.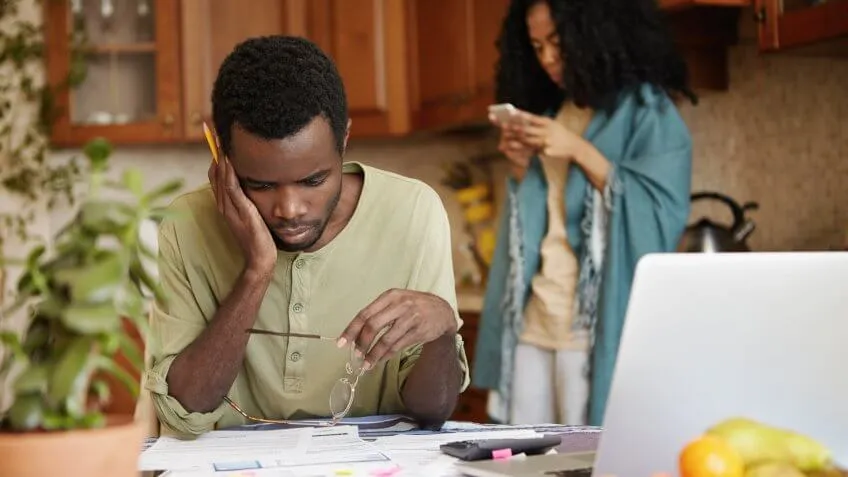 WAYHOME studio / Shutterstock.com
You Probably Don't Have an Emergency Fund
You might not need to pay for disability insurance if you have other assets you can turn into a stream of income, Feldman said. "Most people do not have that," he said.
GOBankingRates found that 72 percent of young millennials ages 18 to 24 and 67 percent of older millennials ages 25 to 34 have less than $1,000 in a savings account. That means they most likely don't have an emergency fund they could tap to cover costs if a disability left them unable to work for a while.
Raiding a retirement account isn't an option for many, either. GOBankingRates found that 42 percent of millennials don't have retirement savings. Even those who do should avoid using retirement funds if possible.
"If they tap their retirement account, they're going to pay income tax on it and pay a penalty on it," Feldman said. Plus, they might not have enough money for retirement when the day comes.
Without an emergency fund or disability insurance, a loss of income from a disability could force millennials to move back home with Mom and Dad, Grega said. They could have trouble paying medical bills for their injury or illness. They might not be able to make credit card and student loans payments.
"Living without a paycheck has significant consequences for them," she said.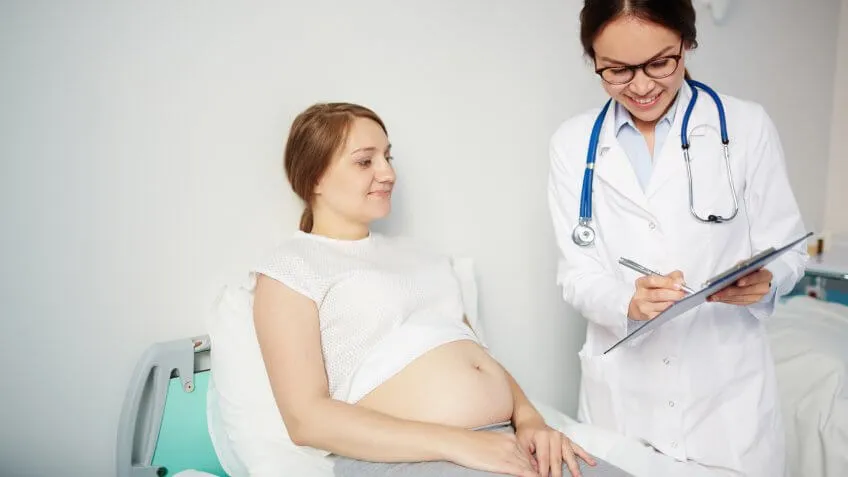 Pressmaster / Shutterstock.com
You Need Paycheck Protection
Many white-collar workers are tempted to skip disability insurance in the belief that they are at low risk of getting hurt.
"Most people think, 'I have a desk job. I'm safe,'" Grega said. "There are so many things you do outside work that can cause a trip and fall. If you're out six weeks, it's really hard to pay the bills without some protection on your paycheck."
Disability insurance is essentially paycheck protection. And there are things other than injuries that can leave you without a paycheck temporarily. For example, pregnancy and maternity claims are 63 percent of disability claims Unum receives for millennials, Grega said. "The biggest 'aha' for most people is that maternity leave does constitute short-term disability leave," she said. Disability insurance typically covers six weeks of maternity leave at 60 percent of pay.
Without coverage, many millennials wouldn't have a source of income while taking time off work after having a baby because most employers don't provide paid maternity leave. Only 12 percent of private sector workers have access to paid family leave, according to the U.S. Department of Labor.
You're also more likely to have a disability because of illness rather than an injury, Feldman said. For example, you might get cancer that can be treated, but that also prevents you from working for several months during treatments. "What are you going to do to replace your income during that time?" Feldman said.
If you don't have disability insurance through work or the coverage isn't comprehensive enough, you're better off getting individual coverage while you are young. "The sooner they buy this type of coverage, the less expensive it is," Feldman said.
Feldman recommends working with an agent who specializes in disability insurance to find the plan that's right for you. LifeHappens.org has an agent locator, or you can use the agent locator tool at NAIFA.org, the website for the National Association of Insurance and Financial Advisors.
If individual disability coverage is out of your price range, there are low-cost options that provide short-term disability coverage. For example, SafetyNet offers supplemental income policies that cost $5 to $30 a month and offer a lump-sum benefit of $1,500 to $9,000.