New Research Shows Working Longer To Maximize Social Security Is 'Not an Adequate Solution' — Here's Why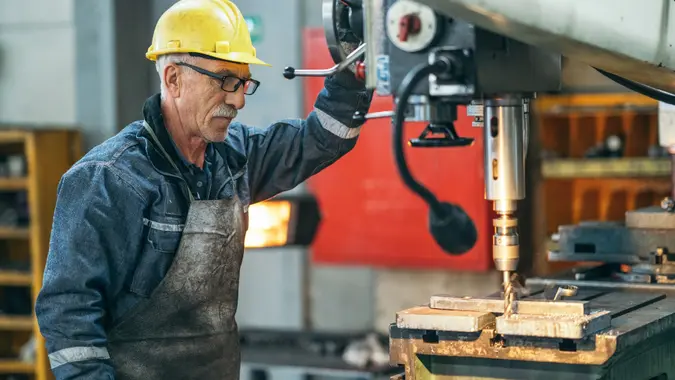 RainStar / iStock.com
Americans are often advised to work longer and hold off on claiming Social Security. It's a solid plan theoretically, in that it's all part of a strategy of maximizing your eventual Social Security benefits so that you can make the most of your retirement income. But this method is not without a major flaw. You might call that major flaw "reality." 
As explored in "Overtime: America's Aging Workforce and the Future of Working Longer," a book edited by Lisa F. Berkman and Beth C. Truesdale, staying in the workforce longer than necessary isn't an option for many Americans.  
"Though today's middle-aged adults are less financially prepared for retirement than today's retirees, delayed retirement is not an adequate solution," the editors wrote in a passage highlighted in a summary by Harvard University. "Precarious working conditions, family caregiving responsibilities, poor health, and age discrimination make it difficult or impossible for many to work longer."
Not convinced? Just look at the Social Security Administration's own dismal findings, including that which shows that over 12% of today's 20 year olds will die before they reach their full retirement age of 67.
These are grim realities that mustn't be overlooked by financial advisors or prospective retirees. Although it is, in theory, ideal to delay your benefits until you reach age 70, as it will boost your annual benefits once claimed, it's not a feasible plan for everybody. 
Are You Retirement Ready?
Might you consider not delaying claiming Social Security, but instead claiming early?  It's a controversial choice in the finance world, but it's actually got quite a few perks. If, for instance, you have medical issues that contribute to a lower life expectancy, tapping into Social Security ASAP is a prudent move. It's also sometimes wise to get benefits as soon as possible if you're steeped in debt, are only working part-time and/or have no one else relying on your Social Security benefits.
rock-component slug="more-from-gobankingrates"]