Social Security Is Fine As Is, Say 63% of Americans Over 65 – 72% Still Think There's One Urgent Problem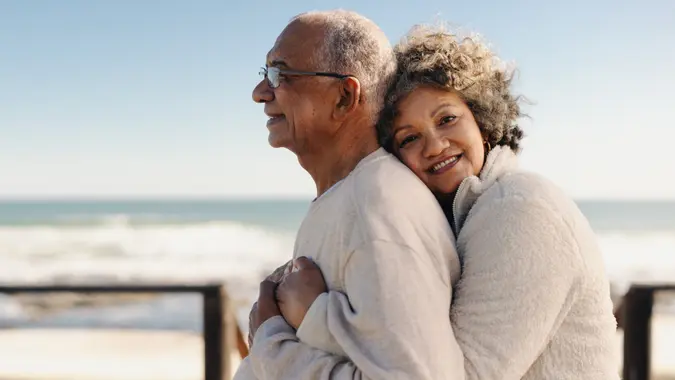 jacoblund / Getty Images/iStockphoto
While U.S. lawmakers tussle over how and whether to reform Social Security and Medicare, many of the nation's seniors might be wondering what the fuss is all about. Nearly two-thirds of older Americans seem to think the programs are just fine the way they are, according to a new Gallup poll.
The poll, conducted in January and released on Feb. 24, found that 63% of adults ages 65 and older say they are "satisfied" with Social Security and Medicare. That compares with 43% of those ages 50 to 64, 42% of those 30 to 49 and 35% of those 18 to 29. Lower- and middle-income adults are "modestly more likely" to be satisfied with Social Security and Medicare than upper-income adults.
It makes sense that retirees who rely on Social Security and Medicare would have a favorable opinion of the programs. However, overall satisfaction with the programs has also trended upward in recent years.
Gallup has measured Americans' satisfaction with Social Security and Medicare in January of most years since 2001. The polling organization typically finds that 31% to 47% of U.S. adults are either "very" or "somewhat" satisfied with the programs. Its latest survey found that 45% of adults overall are satisfied.
The surveys have also found that partisan differences tend to shift based on which party controls the White House. Typically, supporters of the sitting president's party are more satisfied with national conditions than supporters of the opposing party. The latest survey found that 52% of Democrats, 45% of independents and 39% of Republicans are satisfied with Social Security and Medicare.
Are You Retirement Ready?
Although these programs have become the focus of debate during the current debt ceiling negotiations between Republicans and Democrats, they are not especially important to most Americans. Instead, the Gallup poll found much more concern over economic issues.
Nearly three-quarters (72%) of Americans are dissatisfied with the state of the U.S. economy, according to the January 2023 survey, while only 25% are satisfied with it. In contrast, the dissatisfaction and satisfaction rates for Social Security and Medicare are exactly the same at 45% each. A whopping 83% of Americans are dissatisfied with the nation's response to homelessness and poverty, while only 15% are satisfied with the efforts.
A separate Gallup poll conducted last year found that only 40% of respondents said they worried a "great deal" about Social Security. That ranked it in the bottom half on Americans' worry list — well below other categories such as inflation, crime and hunger.
As Gallup noted in its Feb. 24 news release, the Congressional Budget Office recently revised its estimate of when the Social Security Administration's retirement trust fund will be depleted, moving it up a year to 2032. This has set off alarms among some members of Congress and led to proposals to either cut benefits, raise the full retirement age or increase payroll taxes on Social Security. But many Americans are not panicking just yet.
"Americans are more content with the system today than they were in the early 2000s," Gallup said. "Such contentment is what makes fixing Social Security so difficult, as any discussion of curbing or delaying retiree benefits means diminishing a program Americans generally like."
Are You Retirement Ready?
More From GOBankingRates