Social Security: 2.5 Million Black Americans Might Qualify for SSDI — How To Get It Despite Obstacles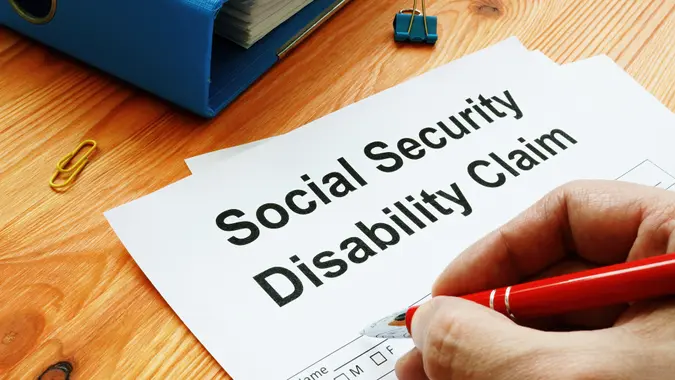 designer491 / Getty Images/iStockphoto
As with other facets of life in the United States, there's a wide disparity between racial/ethnic groups when it comes to disabilities and disability benefits. Research conducted last decade by the National Disability Institute found that Black Americans are the most likely ethnic group to have a disability at 14% of the group population, followed by non-Hispanic whites (11%), Latinos (8%) and Asians (5%).
This disparity increases with age, with 30% of Blacks ages 61-65 suffering from some kind of disability vs. 20% of Non-Hispanic Whites.
About 2.5 million working-age Black adults in the United States have a disability, according to a 2022 report from the U.S. Department of Labor. Many qualify for Social Security Disability Insurance (SSDI) benefits but many also face obstacles in getting those benefits, experts say.
"Marginalized populations, especially Black Americans with disabilities, have historically faced structural and systemic barriers that hinder their abilities to navigate complex systems in this country," Pam Shlemon, executive director of the Commission on Rehabilitation Counselor Certification (CRCC), told GOBankingRates in an email. "Black people are also more likely to have a disability than other races, and disabled individuals typically have a difficult time finding employment."
Her organization credentials graduate-level certified rehabilitation counselors (CRCs), whose work involves helping disabled Americans become self-sufficient. Part of their job is to find out what hurdles certain racial groups must overcome to access benefits and job opportunities.
According to Labor Department data cited by Shlemon, the jobless rate for Black disabled Americans (12.3%) is nearly double that of their white counterparts (6.6%). This disparity contributes to the difficulty Black disabled Americans have getting SSDI and other benefits.
Are You Retirement Ready?
"In order to qualify for disability benefits, you need to prove that you are unable to work, but you also need proof of previous employment," Shlemon said. "You can't really win in this situation."
SSDI benefits are available to working Americans who meet the following criteria, according to the Social Security Administration:
You must have worked in jobs covered by Social Security.
You must have a medical condition that meets Social Security's definition of disability.
Monthly benefits are typically paid to those who cannot work for a year or more because of a disability. Benefits usually continue until they can work again on a regular basis. Work incentives are also available that provide continued benefits and healthcare coverage to help them make the transition back to work.
When it comes to SSDI and similar benefits, Black disabled Americans "face intersectional discrimination and biases that people don't really know about or understand," Shlemon said. This makes it more difficult for them to navigate the process of applying for and receiving benefits.
But there are things they can do to ease the process. One step Shlemon recommends is to contact disability advocacy organizations to build a support system.
"By having that community, Black disabled Americans are further exposed to stories, resources, and news about disability that they might otherwise not be aware of," Shlemon said.
Beyond that, the "most actionable step" to overcoming obstacles is to better understand your disability.
"Unless you fully understand your disability, you don't really know what accommodations and programs you qualify for," Shlemon said. "This is why it's important to consult a Certified Rehabilitation Counselor — who is often employed at state vocational rehabilitation agencies — about these kinds of challenges."
Are You Retirement Ready?
CRCs are trained to help disabled Americans learn more about SSDI and other benefits, which can streamline the process. In addition, CRCs help connect Black disabled Americans to other resources in their communities.
Finally, Shlemon recommends researching how to fast-track an SSDI request and apply for an appeal in case you are turned down. For example, the SSA offers a Compassionate Allowance program that can reduce waiting times for certain disability determinations, she said.
More From GOBankingRates