Social Security Has Distributed Over $23 Billion in Overpayments and Wants Them Back — What Can They Do If You Can't Pay?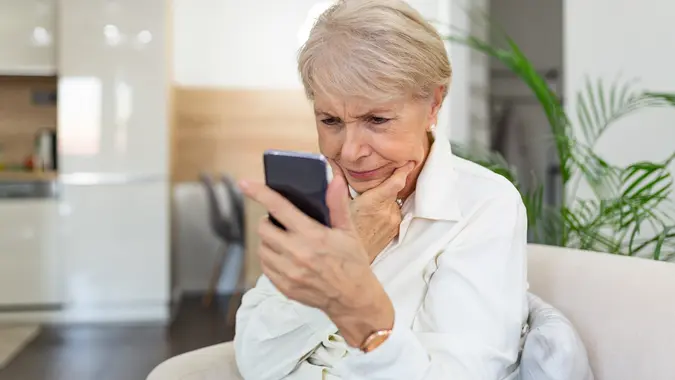 stefanamer / iStock.com
The Social Security overpayment scandal continues to take new twists and turns, with Social Security Administration officials taking heat in front of Congress last month, and the SSA now disclosing that the problem of overpayments is getting worse instead of better.
The SSA's latest "Agency Financial Report" revealed that the agency made about $11.1 billion worth of new overpayments to Social Security beneficiaries during federal fiscal year 2022, the most recent year data are available. That figure represents an increase of more than 65% from the prior year, according to KFF Health News. Over the past several years, the SSA has usually distributed between $6 billion and $7 billion in new overpayments each year.
The SSA report also revealed that most 2022 overpayments — an estimated $6.5 billion — occurred within the Old-Age, Survivors, and Disability Insurance (OASDI) programs. Those programs provide retirement and survivors' benefits to qualified workers and their families, or support workers and their families when the workers become disabled.
Overpayments in previous years were typically sent to Supplemental Security Income (SSI) recipients, KFF Health News noted. SSI provides financial support to older, blind and disabled adults as well as children who have limited income and resources.
According to the SSA report, about $1.6 billion of the OASDI overpayments and $287 million of the SSI overpayments are within the agency's control, meaning they weren't the beneficiaries' fault.
As of Oct. 1, 2023, the SSA had an uncollected balance of $23 billion in overpayments.
Are You Retirement Ready?
KFF Health News has partnered with Cox Media Group on a series of investigative articles that exposed the magnitude of the overpayment problem and also revealed the experiences of Social Security recipients who got letters from the SSA demanding repayment. Those demands — which sometimes total tens of thousands of dollars — have drawn criticism from Social Security advocates, lawmakers and the general public.
The SSA has been adamant about demanding repayment from those who have been sent too much money. Spokesperson Nicole Tiggemann told KFF Health News that the SSA is required by law to attempt to recover overpayments once they are detected. When beneficiaries can't repay the money, the agency can lower monthly benefit checks, according to KFF Health News — even when the overpayments were the government's fault. 
On its overpayment information page, located here, the SSA says that if you get a letter in the mail saying you received more money than you should have, you must pay the agency back within 30 days.
"Benefits are overpaid when we can't accurately calculate your benefit amount because our information is wrong or incomplete," the SSA stated. "It can happen if you don't share updates with us about what's changed in your life, like your ability to work, living situation, marital status, or income."
The web page doesn't point out that the SSA itself has been at fault for some of the overpayments. It does say the agency will "wait at least 30 days (plus 5 mail days) from the date of the overpayment notice before we start collection of the overpayment."
Are You Retirement Ready?
Recipients who received overpayment letters can submit a request for waiver or reconsideration before 30 days have passed following the instruction on SSA's overpayment information page. If that happens, the SSA "will not begin collection of the overpayment" until a decision is made on the request.
Those who request to repay in smaller monthly payments are advised to fill out the Request for Change in Overpayment Recovery Rate (Form SSA-634) and fax or mail the form to your local Social Security office.
If you can't afford to pay the money back, and you believe the error wasn't your fault or is unfair, you can ask the SSA to waive repayment. If you don't agree that you've been overpaid, or you believe the overpayment amount is incorrect, you can request a reconsideration.
More From GOBankingRates