Are Social Security Offices Open on Veterans Day?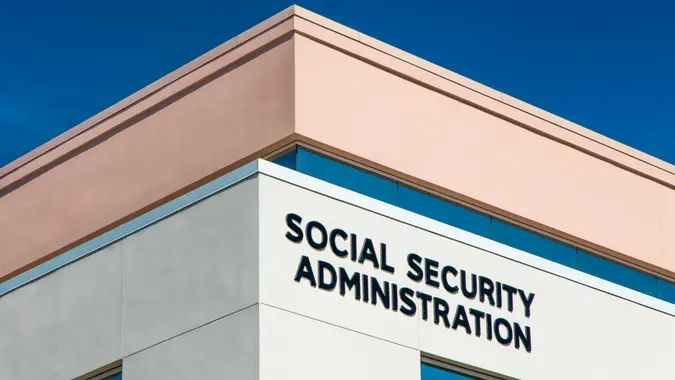 ©Shutterstock.com
If you need to conduct Social Security business on Veterans Day, you have a couple of options — but they don't include visiting field offices.
Social Security offices will be closed on Veterans Day, which is one of 11 federal holidays recognized by the agency. Veterans Day falls on Nov. 11, but because that day is a Saturday, the federal holiday is Friday, Nov. 10. All Social Security offices will be closed. Telephone services that require live representatives will also be unavailable, according to AARP.
Your best option is to visit the Social Security Administration's "mySocialSecurity" portal, which lets you apply for and manage all of your Social Security benefits online. You can sign up for the account free of charge and access personalized tools even if you don't currently receive benefits. The account lets you request a replacement Social Security benefits card, check the status of an existing application and estimate how many future benefits you'll receive or manage those you already get.
Following Veteran's Day, Social Security offices will be closed twice more for holidays in 2023 — on Thanksgiving Day (Thursday, Nov. 23) and Christmas Day (Monday, Dec. 25). Social Security and other federal offices tend to follow the same holiday schedule every year. Here are the holidays that Social Security recognizes in 2023:
New Year's Day
Martin Luther King, Jr.'s Birthday
Washington's Birthday
Memorial Day
Juneteenth National Independence Day
Independence Day
Labor Day
Columbus Day
Veterans Day
Thanksgiving Day
Christmas Day
There's a possibility that some federal services could be impacted if Congress fails to reach another budget agreement in mid-November, which could lead to a government shutdown. A shutdown was avoided in early October when Congress passed a last-minute bill to fund the government just hours ahead of the deadline. That bill kept the government open an additional 45 days.
Are You Retirement Ready?
If Congress can't reach an agreement the next go-around, some services could be temporarily halted, but Social Security isn't one of them. As previously reported by GOBankingRates, Social Security, Medicare and other entitlement programs fall under a "mandatory spending" category rather than "discretionary" spending — and mandatory spending programs continue to function during a government shutdown.
More From GOBankingRates