Social Security Proposal Could Hurt Women As Years Worked Considered Towards Benefit Earnings Calculation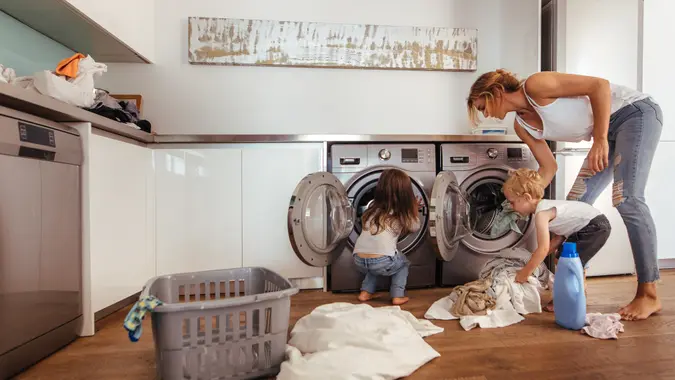 jacoblund / Getty Images/iStockphoto
A proposal being weighed by a pair of U.S. senators to reform Social Security could have a disproportionate impact on women if it succeeds in changing the way benefits are calculated.
See: Ways You Can Lose Your Social Security Benefits
With a Recession Looming: Make These 3 Retirement Moves To Stay On Track
Sens. Angus King (I-Maine) and Bill Cassidy (R-La.) are leading a group of legislators in an effort to make Social Security more financially stable amid reports that the program's Old-Age and Survivors Insurance (OASI) Trust Fund will run out of money by the middle of next decade. When that happens, Social Security will have to rely solely on payroll taxes for funding — and those taxes will only cover about 75% of benefits.
Among the proposals being considered by King and Cassidy are to raise the full retirement age to 70 from 67, according to reports this week from MarketWatch and Semafor. The two senators have also proposed creating a Social Security sovereign-wealth fund that could be funded with $1.5 trillion or more in borrowed money.
Another option being considered is to change the formula that calculates monthly Social Security benefits from one based on a worker's average earnings over 35 years to a formula based on the number of years spent working and paying into Social Security.
It is the latter proposal that could negatively impact women — mainly because many women dropped out of the workforce for a certain number of years to have and raise children.
As previously reported by GOBankingRates, women are much more likely than men to leave the workforce to care for children. The result is that they don't earn nearly as much money as men over the course of their professional lives. Even under the current system, this has a major impact on their Social Security retirement benefits, which are based on income during your 35 highest-earning years.
When someone drops out of the workforce for a substantial number of years, those zero-income years are factored into the benefit calculation, which shrinks checks even more.
Basing benefits on the number of years working and paying into Social Security could exacerbate the problem for women because many simply have not worked as many years as men. Even during the years they do work, women typically earn much less than their male counterparts.
A new analysis from the Pew Research Center, released this week, concluded that the gender pay gap in the United States "has not changed much in two decades." The analysis of median hourly earnings found that in 2022, women earned an average of 82% of what men earned. That's similar to the pay gap in 2002, when women earned 80% as much as men. Many of the women from two decades ago have either reached or are approaching retirement age.
As the Pew Research Center noted, much of the gender pay gap has been explained by measurable factors such as educational attainment, occupational segregation and work experience — the latter of which particularly hurts women who left the workforce for many years to care for children.
Take Our Poll: Do You Think Bankruptcy Is an Acceptable Way To Escape Student Loan Debt?
Explore: 30 Reasons It's Hard To Retire at 65
This goes a long way toward explaining why the average Social Security check for women is much smaller than for men. As of May 2022, men received about $1,848 per month on average. In contrast, the average monthly check for women was only $1,494 per month — a difference of about $354 per month, or $4,248 per year.
More From GOBankingRates