Social Security Schedule: When Benefits Will Arrive in September 2023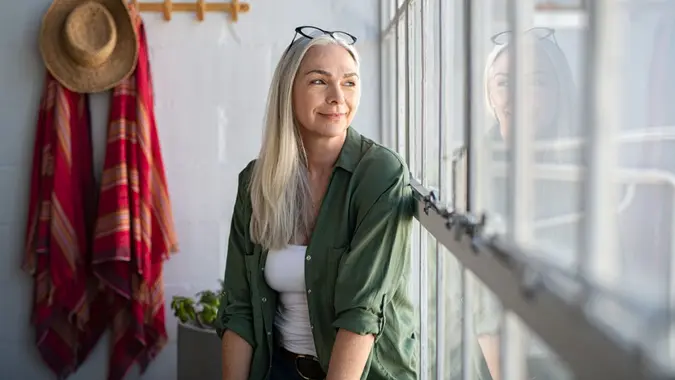 Ridofranz / Getty Images/iStockphoto
September marks the end of summer for most Americans and the beginning of adventure for many seniors, who prefer to travel during the off-season when tourist spots aren't crowded and prices are cheaper. These seniors will pay particularly close attention to the Social Security payment schedule for September to help with travel budgets.
The schedule in September 2023 follows the same pattern as every other month. Retirement benefits are paid on the second, third and fourth Wednesdays of every month as determined by your date of birth. Here's a look at the September payment schedule:
If your birthday falls on the 1st through the 10th, you'll receive your payment on the second Wednesday of the month, which is Sept. 13.
If your birthday falls on the 11th through the 20th, you'll be paid on the third Wednesday (Sept. 20).
Those with birthdays on the 21st through 31st will be paid on the fourth Wednesday (Sept. 27).
If you received Social Security before May 1997 or receive both Social Security and Supplemental Security Income (SSI) benefits, then Social Security is paid on Sept. 3 and SSI on Sept. 1 and Sept. 29. You can see the full 2023 payment schedule here.
Unlike Social Security checks, SSI checks don't follow the same script every month. Because of a quirk in the payment schedule, SSI beneficiaries get two payments in March, June, September and December, while no payments are deposited in January, April, July and October. One check is issued the remaining four months: February, May, August and November.
The average Social Security check as of July 2023 was $1,703.98 a month, according to the Social Security Administration. The average retirement benefit was $1,790.56 a month. Both of those figures are well up from last year thanks to an 8.7% cost-of-living adjustment for 2023 — the biggest in more than four decades.
If you don't receive your payment on your scheduled date, the SSA advises waiting three additional mailing days before contacting the agency. After that, you can call the agency at 1-800-772-1213, Monday through Friday between 8 a.m. and 7 p.m. Those who are deaf or hard of hearing can reach the SSA's TTY line at 1-800-325-0778.
Are You Retirement Ready?
More From GOBankingRates