Social Security: SSA Expediates Disability Application Process — 12 New Allowances Considered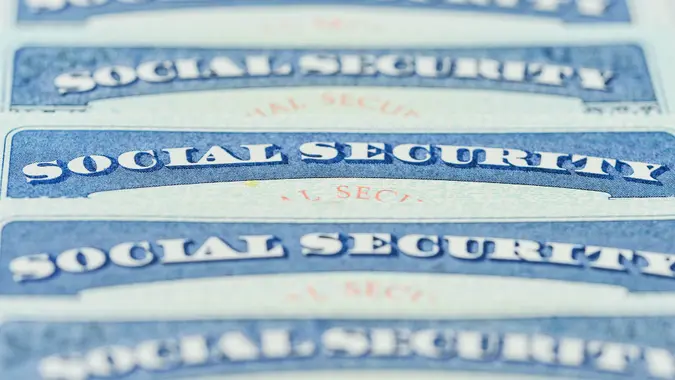 marcusamelia / Getty Images/iStockphoto
The Social Security Administration's (SSA) Compassionate Allowances (CAL) program is designed to accelerate the application process of disability claims for individuals with severe medical conditions that are likely to meet the SSA's definition of disability. Often, due to the severe nature of many of the Compassionate Allowance conditions, claims are allowed based on medical confirmation of the diagnosis alone.
The list of Compassionate Allowances conditions is periodically reviewed and updated based on new medical knowledge, advancements in diagnosis and changes in medical practice. On August 14, the SSA announced 12 new Compassionate Allowances, which include chromosome disorders, rare tumors and types of cancers.
According to the SSA press release, there are now a total of 278 conditions approved by the SSA for the CAL initiative and the administration has approved Social Security Disability Insurance (SSDI) or Supplemental Security Income (SSI) benefits for nearly 900,000 people with severe disabilities through the program.
"The Social Security Administration remains committed to reducing barriers and ensuring people who are eligible for benefits receive them," said Acting Commissioner Kilolo Kijakazi. "Our Compassionate Allowances program allows us to reinforce that commitment by expediting the disability application process for people with the most severe disabilities."
The CAL program involves collaboration with medical experts, including doctors and researchers, who provide input on the medical conditions that should be included on the Compassionate Allowances list. According to the SSA, CAL conditions are developed as a result of information received from advocacy groups, the Social Security and Disability Determination Service communities, the National Institutes of Health (NIH), and past public outreach hearings.
Are You Retirement Ready?
The 12 conditions added to the Compassionate Allowances list are:
1p36 Deletion Syndrome
Anaplastic Ependymoma
Calciphylaxis
Cholangiocarcinoma
FOXG1 Syndrome
Leber Congenital Amaurosis
Metastatic Endometrial Adenocarcinoma
Paraneoplastic Cerebellar Degeneration
Pineoblastoma — Childhood
Primary Omental Cancer
Sarcomatoid Carcinoma of the Lung — Stages II-IV
Trisomy 9
For more information about the program, including a list of all Compassionate Allowances conditions, check out the SSA Compassionate Allowances page (you can also submit the name of a condition or disease to be considered for the list). To apply for disability benefits, visit the agency's Disability Benefits page, where you can create a personal my Social Security account to monitor the status of your claim.
More From GOBankingRates